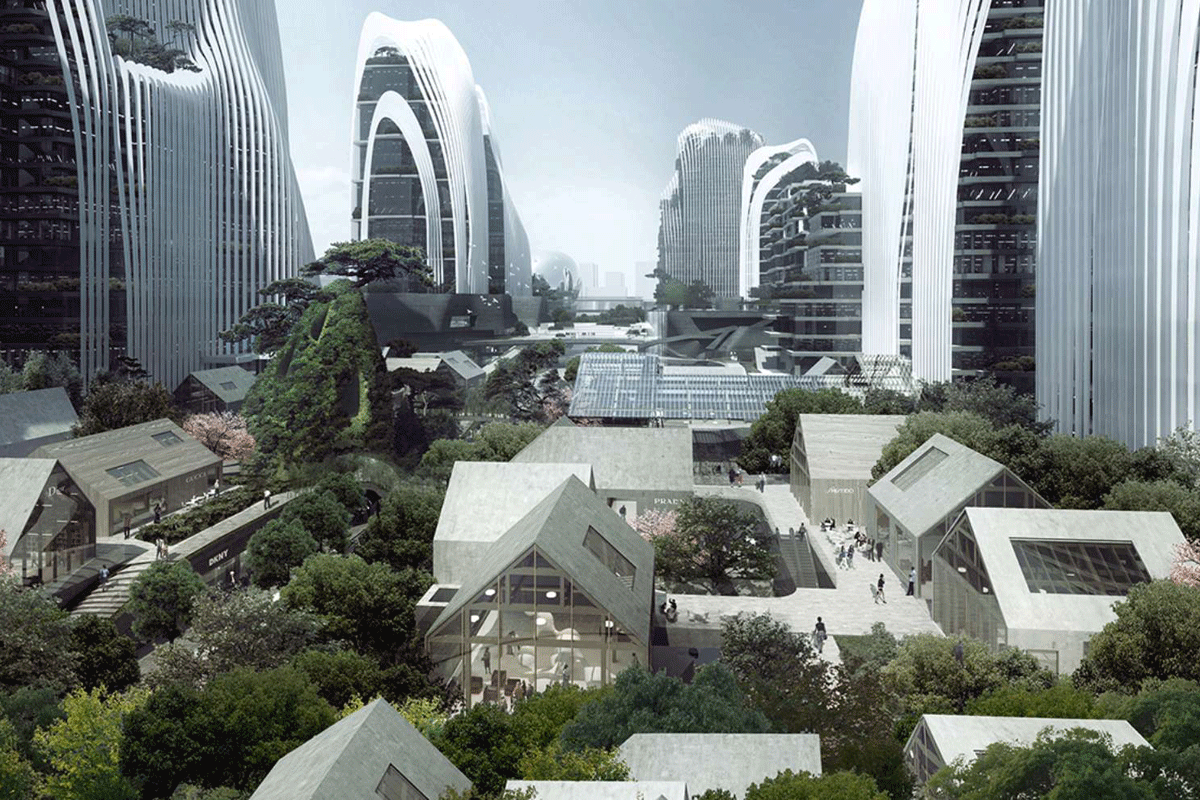 Zendai Himalayas Center, Courtesy of MAD Architects
July 20th, 2015
2:37pm - 2:37pm
Kohn Pedersen Fox
11 West 42nd Street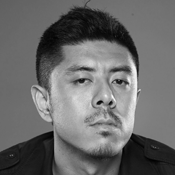 Ma Yansong is the founder of MAD Architects, an architectural firm based in Beijing and Los Angeles. He is the recipient of the 2001 American Institute of Architects Scholarship for Advanced Architectural Research, the 2006 Architectural League Young Architects Award, and a 2010 RIBA Fellowship. He holds a master's degree from Yale University and a bachelor's degree from the Beijing Institute of Civil Engineering and Architecture.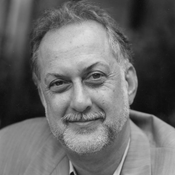 Michael Sorkin is the founding principal of Michael Sorkin Studio, a design practice devoted to both practical and theoretical projects at all scales with a special interest in the city and in green architecture. A prolific writer, Sorkin is the former architectural critic for the Village Voice and is currently a contributing editor at Architectural Record. Recent projects in China include Xi'Xian Airport City and masterplans for a scientific city in Xi'an and ecological park in Wuhan.
On July 20, the Urban Design Forum invited Ma Yansong, founding principal of MAD Architects, and Michael Sorkin, founding principal of Michael Sorkin Studio, to discuss Ma's "Shanshui City" design philosophy.
At the age of 39, Ma has already garnered international acclaim for his imaginative buildings and unorthodox urban design. His work draws inspiration from shan shui, a style of traditional Chinese landscape painting that evokes a "spiritual feeling of being in nature." In his large-scale projects in China, Ma has aimed to produce a radically new form of urban environment by mixing high-rise towers with low-rise villages and vertical gardens.
There is no doubt Ma's designs seek to subvert conventions. His 2002 proposal for the World Trade Center imagined a massive park suspended above lower Manhattan, a "green island floating above the power." His first major commission, a pair of gently swerving residential towers in Mississauga, Canada attracted attention due to their "Marilyn Monroe curves." Another project, the Fake Hills housing complex in Beihai, China, now provides affordable housing for 4,000 families in a building resembling a mountain range.
Currently tapped to design the Lucas Museum for Narrative Arts on the Chicago waterfront, Ma compared the shape of his structure to the sand dunes surrounding Lake Michigan. The unique form blends landscape and architecture, and is topped by a public observation deck with views of the city, lake, and even inside the museum. Ma compared his work to the urban planning of the Forbidden City, which incorporated artificial mountains and lakes and "treated the entire city as a garden."
The Zendai Himalayas Center in Nanjing is perhaps Ma's most ambitious attempt at creating a Shanshui City. Its 13 towers and 560,000 square meters form a mountain range around a "valley" of human scale low-rise buildings connected by flowing waterways and landscaped pedestrian space. The low-rise buildings will primarily house retail, leading one audience member to proclaim the development looked like a mall. "I get suspicious whenever a rendering features a Prada sign," Sorkin quipped. Ma replied that shopping is integral to mixed-use projects and doesn't detract from the communal nature of the public space.
Ma's urban sensibility, which stresses the importance of interacting with one's neighbors, was shaped by his childhood home in a traditional Beijing hutong. When Sorkin asked how his designs retain intimacy at such a large scale, Ma referred to his masterplan for Nanjing. There, he not only integrated low and high-rise buildings, but ensured public interaction in the tall buildings by limiting elevator stops to every three floors. This choice not only maximized interior space, but allowed him to concentrate public amenities around the elevator hubs.
Sorkin celebrated MAD's innovation and increasing presence in North America. "The gap between the most vivid student work and what actually gets built in the US has never been wider," said Sorkin. "All the more reason to admire Ma Yansong, for having incubated his vision in the weird free space of contemporary China, and for bringing it back here to the benefit of us all." When asked about the differences in practicing in the United States and China, Ma noted "people in China are more open to the so-called new architecture." He went on to praise New York's participatory planning process, but lamented the city's recent record of conservative building projects.
Finally, Sorkin asked for Ma's thoughts on President Xi's recent call to end "weird architecture" and develop urbanism with "Chinese characteristics."
"China is not making any good cities," Ma replied. "Everyone is talking about green sustainability, but in ancient Chinese culture, care for the environment already existed on a physical and economic level, but also on a spiritual one. If you're living in a LEED-certified building you still want a home. The experience is much more important than the numbers, and [Shanshui] philosophy can become a new kind of urbanism."