July 19th, 2016
6:30pm - 8:30pm
Sidewalk Labs
100 Park Avenue, New York, NY, United States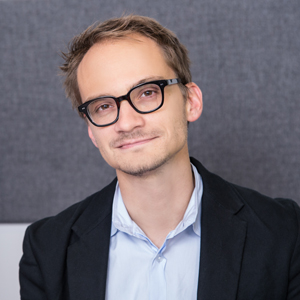 Jeff helps organizations working at urban scale deploy technology to improve customer experience and operational outcomes. He is especially interested in public-private partnership, the role of the arts and culture in placemaking, and new approaches to service delivery—particularly transportation. Past clients include MTA/New York City Transit, NASA's Ames Research Center, The White House Office of Science and Technology Policy, The Commonwealth of Pennsylvania, The City of New York and others.
Alexandre Winter is a computer vision expert and repeat entrepreneur.
Alexandre is the CEO and founder of Placemeter, the NYC based startup that indexes the real time activity of the world by running advanced computer vision algorithms on inexpensive sensors or existing camera feeds. Prior to Placemeter, Alexandre was the co-founder and CTO, then CEO of LTU technologies, spin off from INRIA, pioneer in the field of large scale image search by content.
Environmental sensors are touted as a panacea for identifying, measuring and solving pressing urban problems. Our Forefront Fellows will take a deep dive into the new Internet of Things frontier with key figures in two cutting edge companies, Jeff Maki from Intersection and Alexandre Winter from Placemeter. Byron Stigge, Urban Design Forum Treasurer and Forefront Chair, will facilitate an off-the-record discussion with the Fellows and outside experts that explores the myriad ways these technologies will impact the built environment .