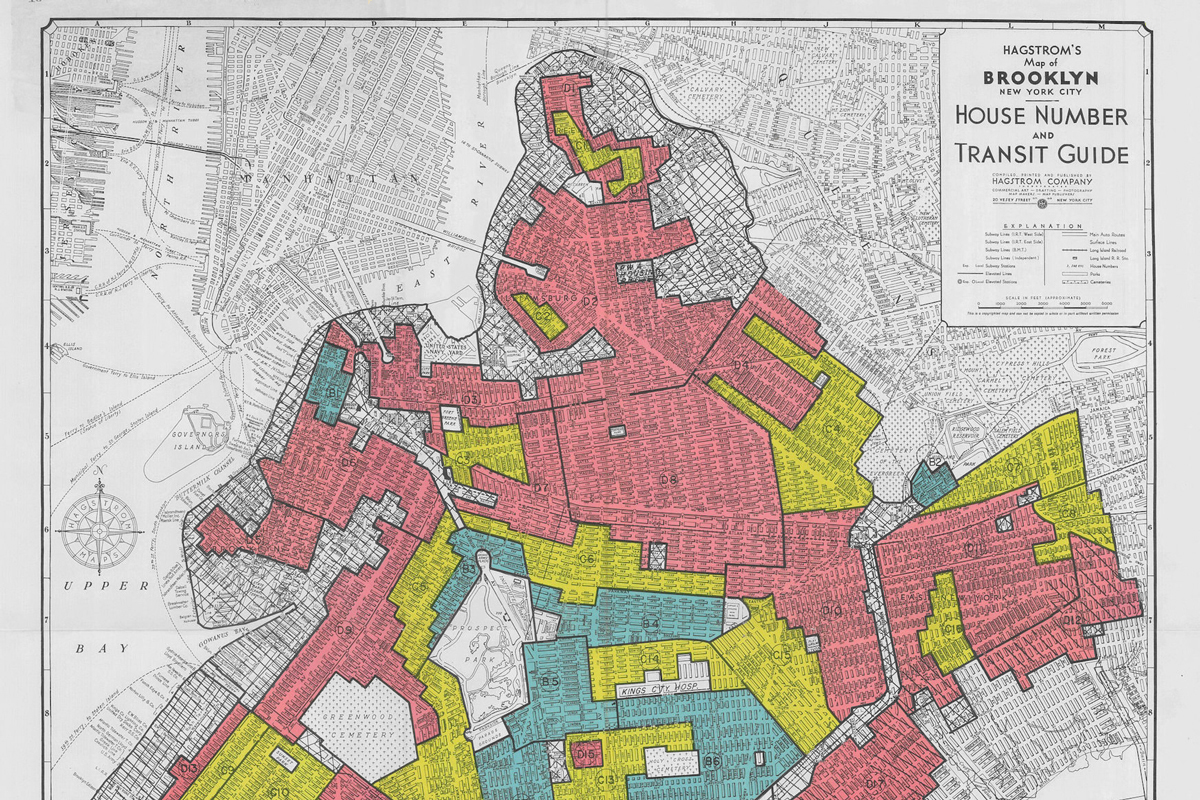 December 17th, 2019
6:00pm - 8:30pm
Enterprise Community Partners
1 Whitehall St, New York, NY 10004, USA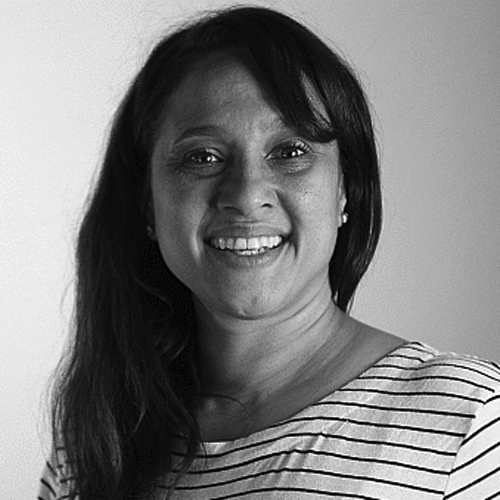 April is a co-founder and partner with designing the WE, a for-benefit design studio positioned within the fields of social innovation and community driven social, cultural and economic development. She has over 15 years of experience in strategically designing, developing and launching for-profit, non-profit and government projects.
Jacob is an Assistant Professor at New York University's Robert F. Wagner School of Public Service. He leverages observational and experimental methods to study the mechanisms responsible for sorting individuals across space and how the distribution of people by race and class interacts with political, social, and ecological systems to create and sustain economic disparities.
Peggy is co-founder and executive director of WE ACT for Environmental Justice. She has successfully combined grassroots organizing, environmental advocacy, and environmental health community-based participatory research to become a national leader in advancing environmental policy and the perspective of environmental justice in urban communities.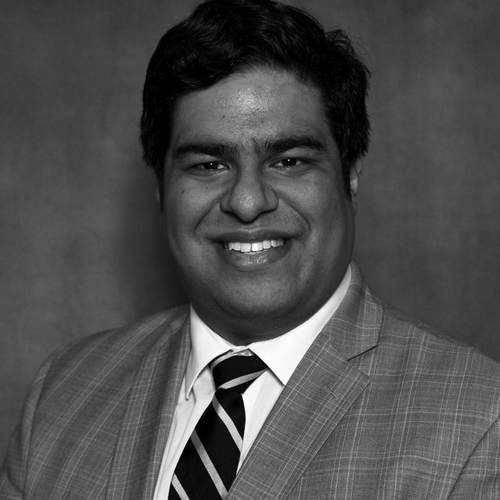 Pablo is a recent graduate of Columbia Law School. His recent work includes a published article with the Columbia Journal of Law and Social Problems on the Fair Housing Act Implications of Housing New York.
On December 17, we gathered for drinks and discussion on how historic racial planning policies produced the spatial inequalities of New York City today.
Throughout New York City's history, racist urban design has given form to many of the spatial inequalities that exist today. Redlining and urban renewal, reinforced by histories of racial zoning, exploited the built environment to produce dramatic racial wealth gaps across our cities. Black and immigrant communities were deemed risky and targeted for failure, leading to divestment, segregation, and an uneven urban fabric.
Decades later, housing precarity and environmental burdens persist in the same communities. Neighborhoods that experienced historic neglect are also now bearing the brunt of new growth, while zoning and landmark protections impede development in predominantly white neighborhoods with high homeownership rates. How do we "undesign" the legacy of exclusion that has shaped the inequalities that remain today?
April De Simone gave a tour of the 'Undesign the Redline' exhibition, followed by a discussion with Jacob William Faber, Peggy Shepard, and Pablo Zevallos on racial economic inequality, fair housing, and environmental racism.
Event Photos ↓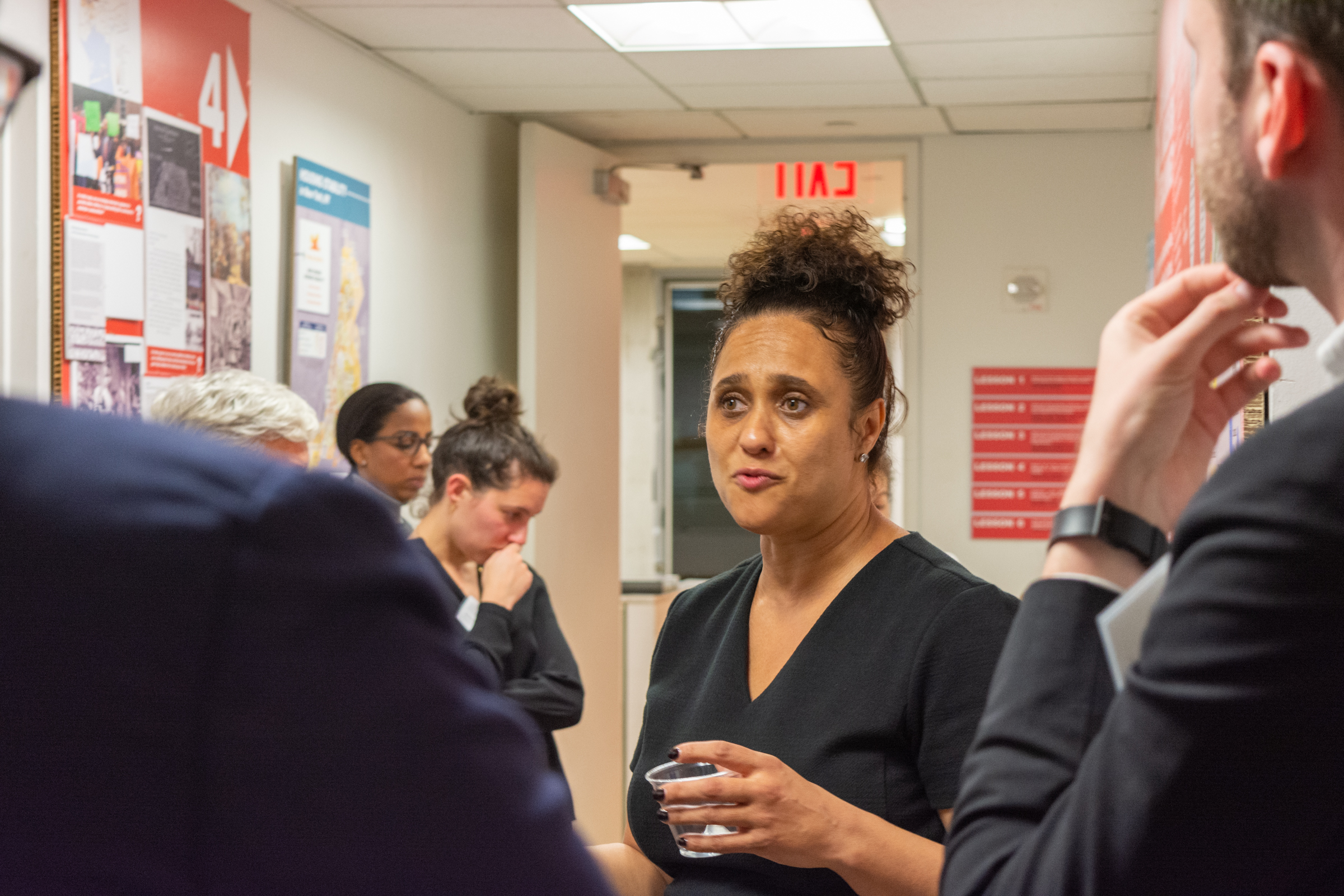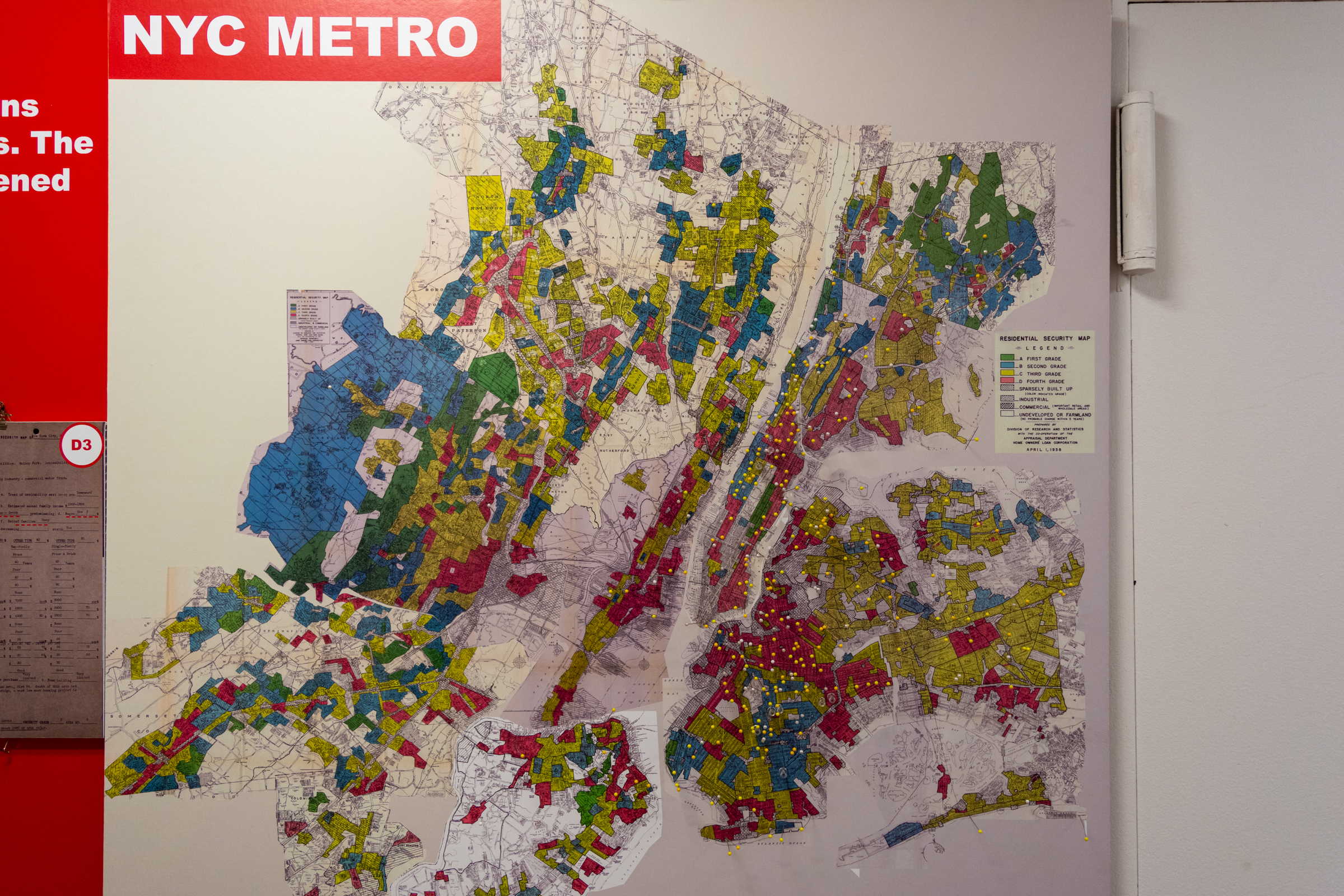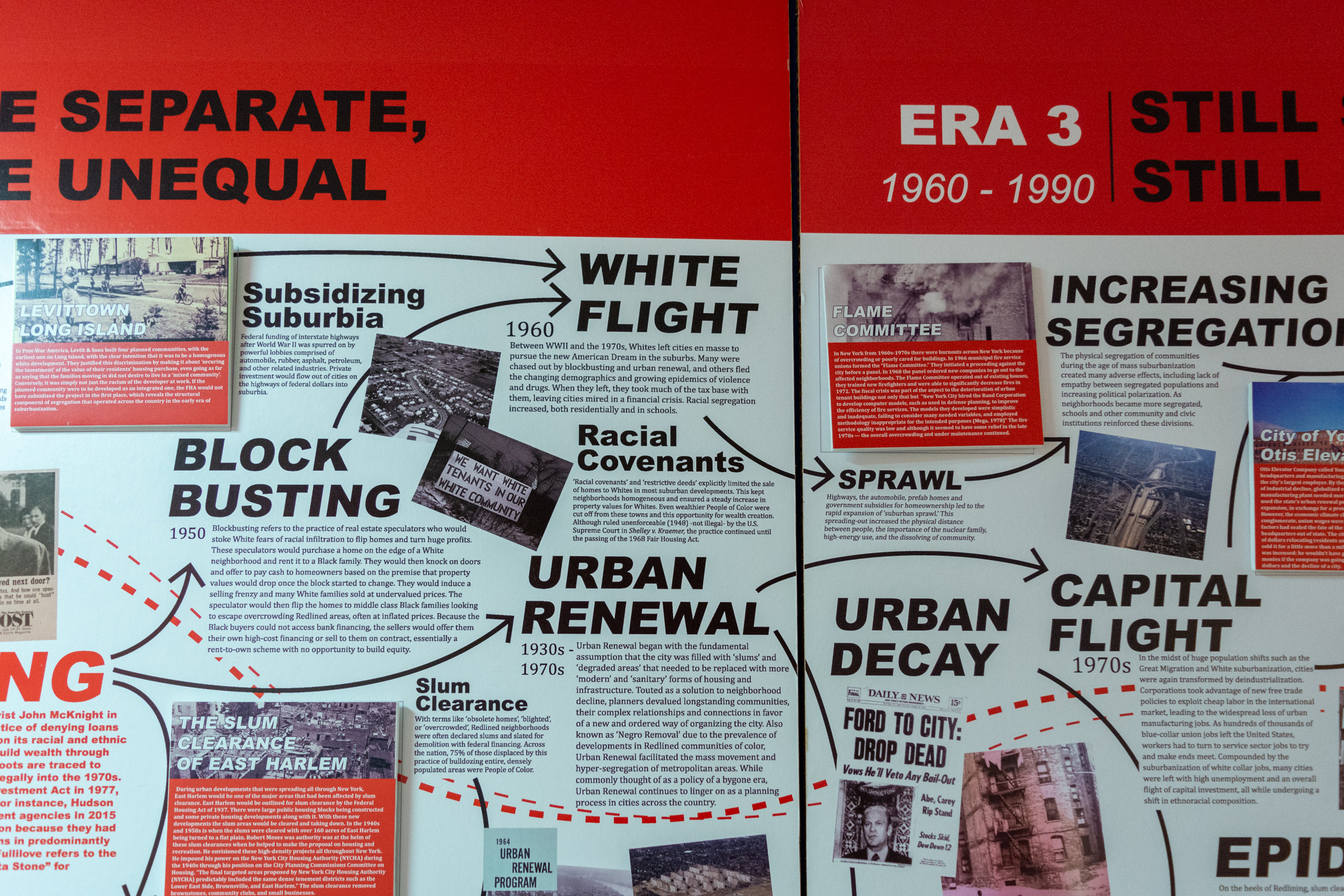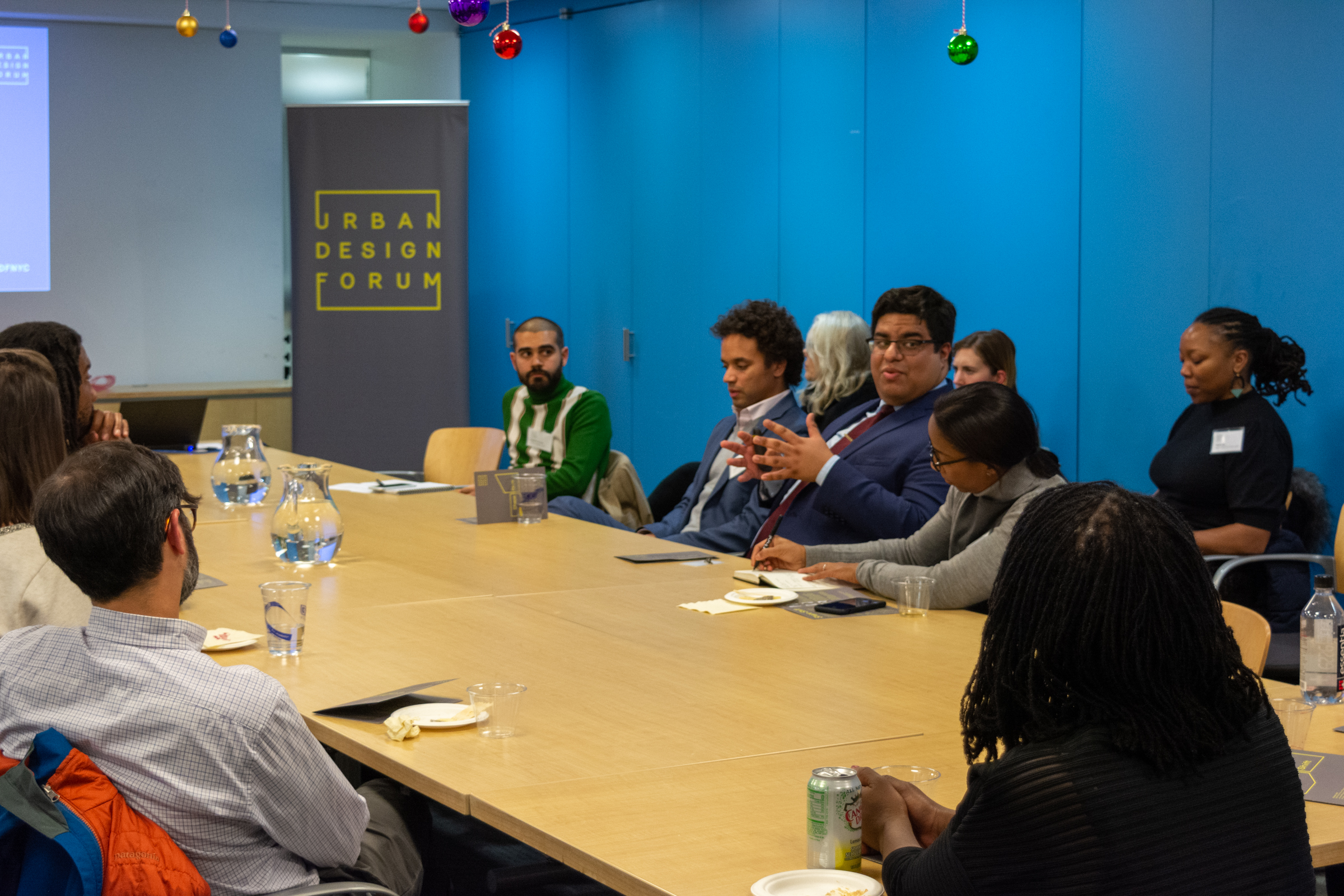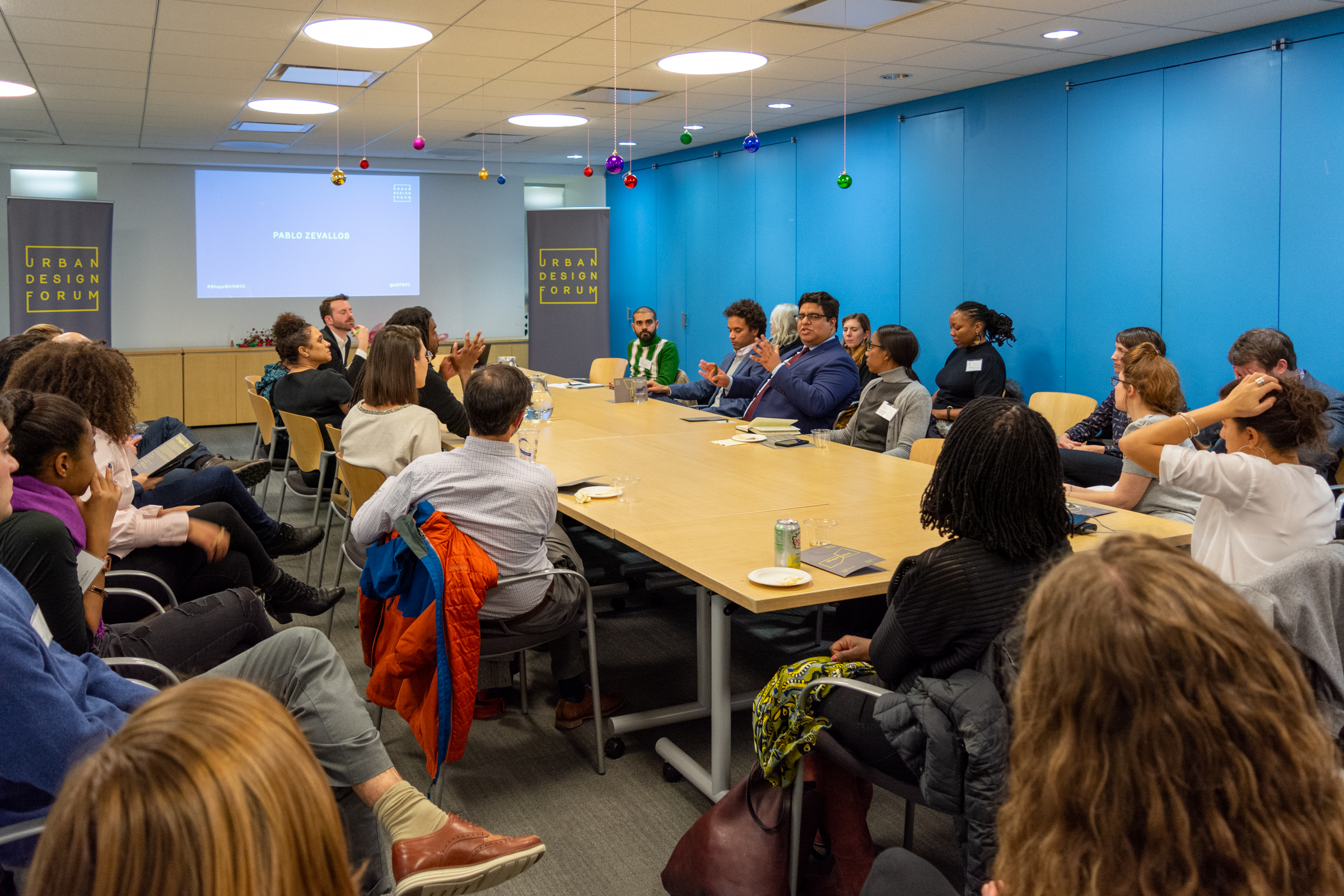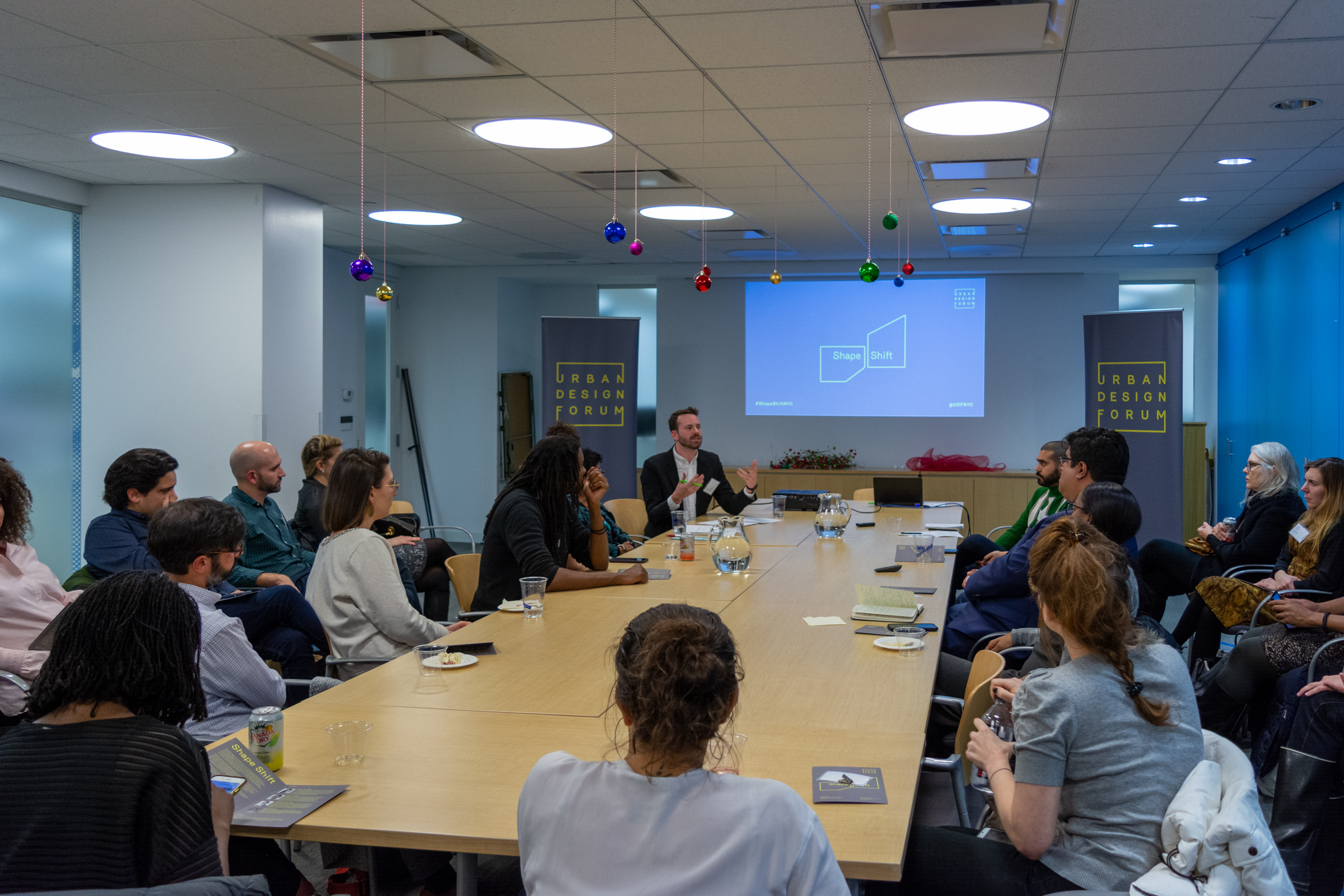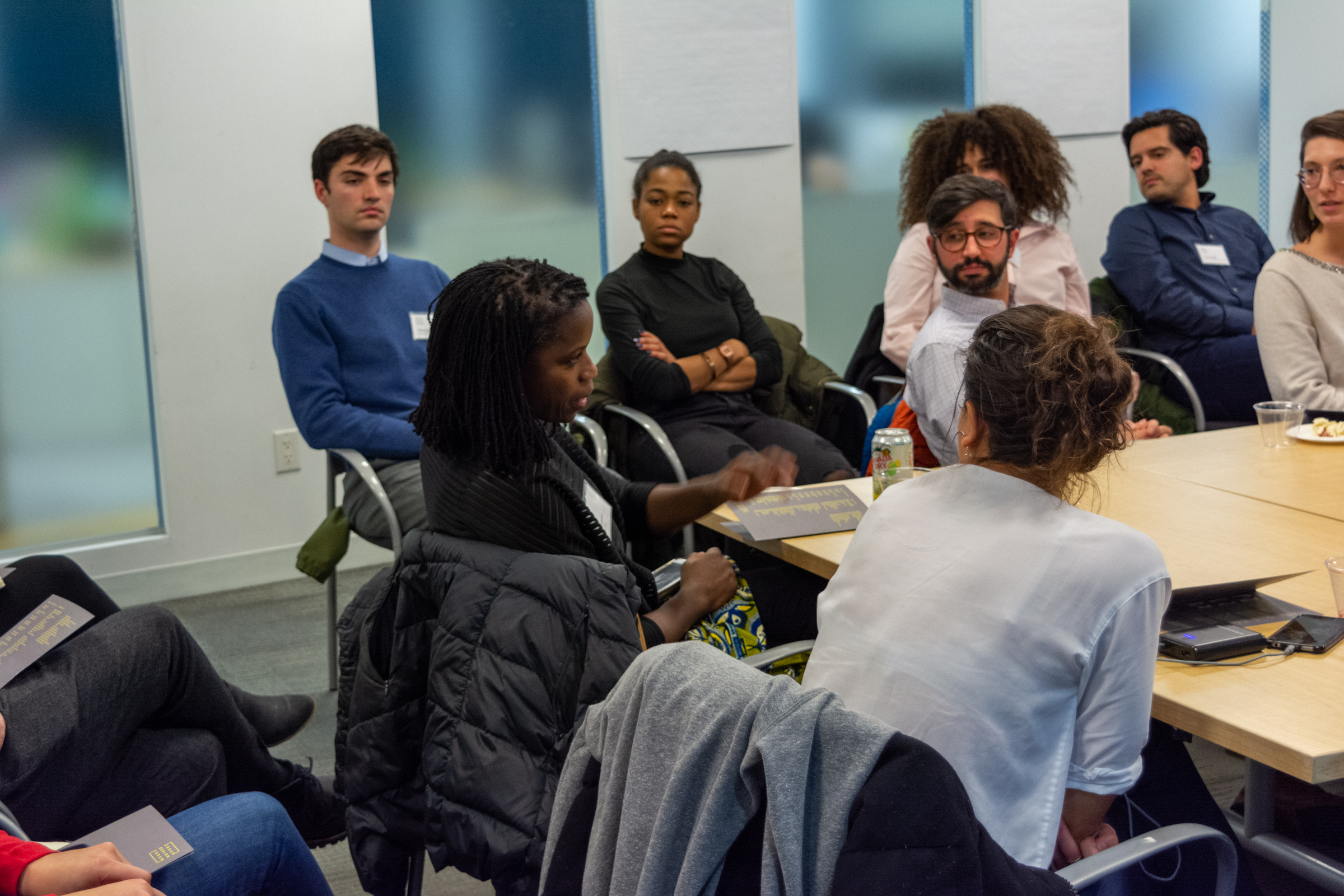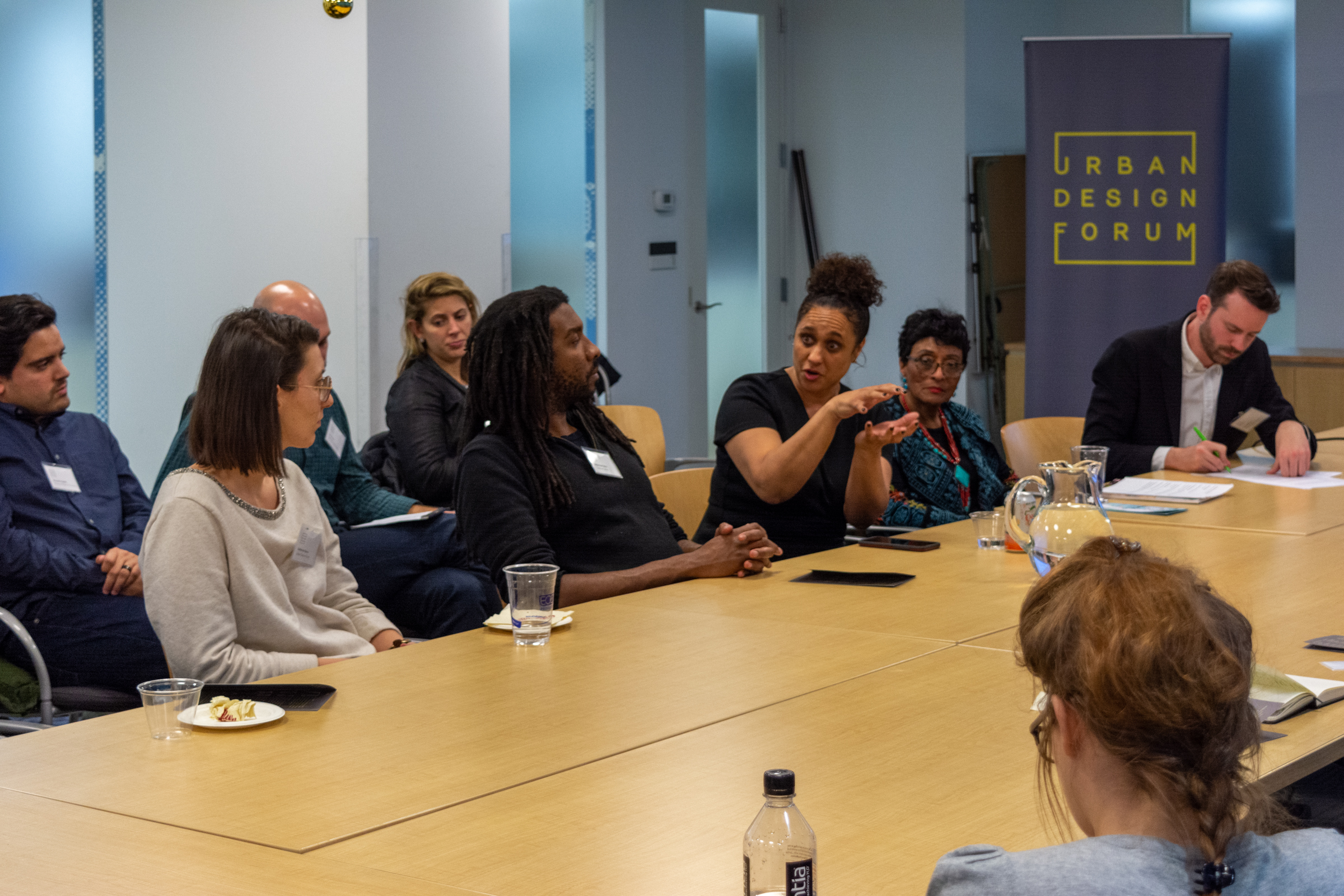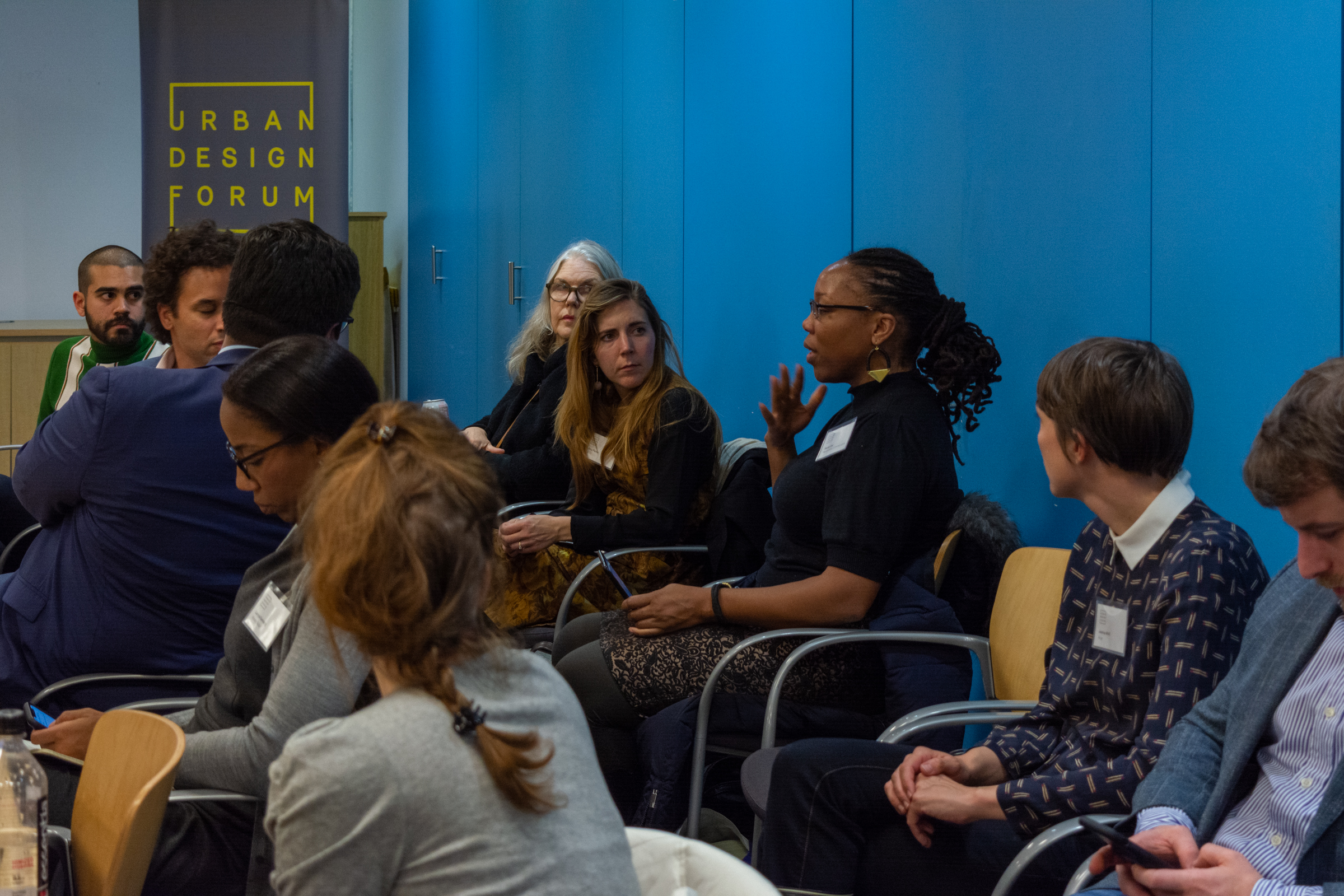 Our Sponsors ↓
This program is made possible through the support of Citi Community Development and our Director's Circle and Fellows.
Shape our year-long inquiry and promote conversation between our Fellows and invited decision-makers on developing a progressive agenda for the built environment. To learn more, please contact Daniel McPhee, Executive Director, 646-928-0553, daniel@urbandesignforum.org.
About Shape Shift ↓
Ruled Out is the third event for our Shape Shift series, a year-long inquiry into the current state of planning in New York City. As we approach the mayoral election cycle, the Forum will revisit historic planning shifts, survey international cities, and debate alternative approaches on ways the next mayor should shape the built environment to build a more equitable city.
Image Credit ↓