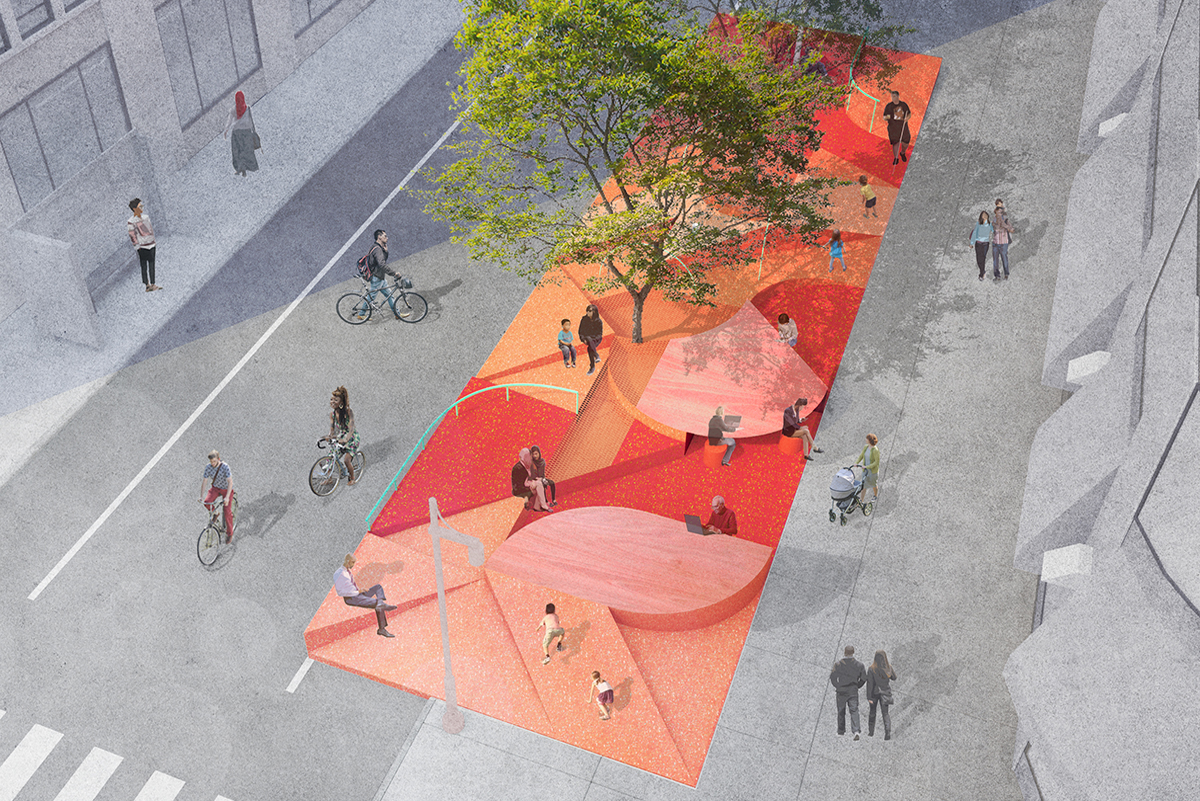 July 14th, 2021
5:00pm - 7:00pm
King Street between Hudson and Greenwich Streets, New York
In partnership with Hudson Square Properties and Hudson Square Business Improvement District, we invite you to celebrate the launch of Restorative Ground.
Designed by WIP Collaborative, Restorative Ground was the winning design proposal in our Care For Hudson Square competition last summer. Care for Hudson Square called a placemaking installation to contribute to the reopening of Hudson Square.
Drinks and small bites will be served.
About Restorative Ground ↓
Restorative Ground is a new destination in Hudson Square. The reclaimed street welcomes a range of experiences, activities and interactions to occur between residents, community members, and the broader public. As a dynamic platform for public life to re-emerge, the installation will create a place for individual and collective engagement, recreation, and healing.
It is designed by WIP Collaborative, a shared feminist practice of independent design professionals focused on research and design projects that engage community and the public realm.