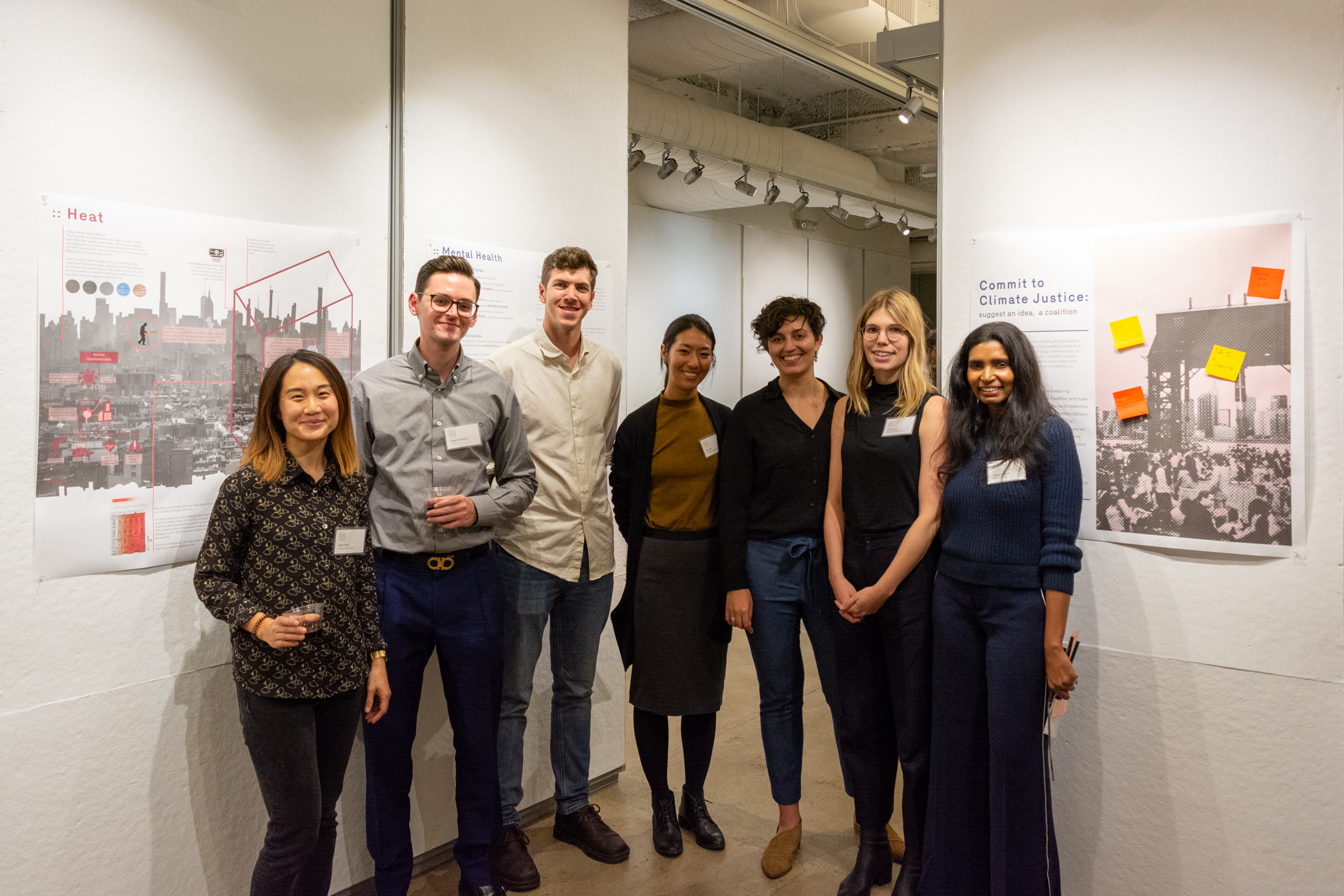 October 24th, 2019
6:00pm - 8:30pm
Cornell University, 20th Fl
26 Broadway, New York, NY, USA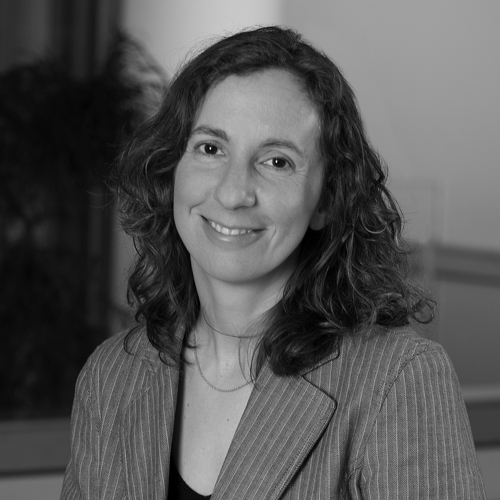 Dr. Maria Diuk-Wasser is currently Associate Professor in the Department of Ecology, Evolution and Environmental Biology, Columbia University. Maria has strong expertise in vector-borne disease mapping and modeling climate and other environmental drivers of human disease risk. A current focus of her lab is the role of urbanization and land use change on the ecology and evolution of tick and mosquito-borne pathogens.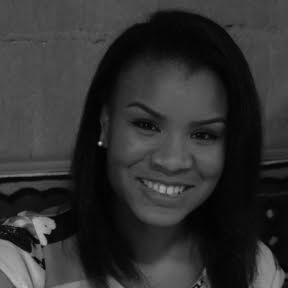 Jalisa is the Research Analyst at the NYC Environmental Justice Alliance (NYC-EJA). At NYC-EJA she leads their Waterfront Justice Project, a citywide community-based resiliency campaign to address climate change impacts in NYC's industrial waterfront while promoting local industrial jobs. Her other work includes research and advocacy related to air quality, green infrastructure, and extreme heat to promote equitable environmental conditions in NYC communities. Jalisa has an MPH in Environmental Health Sciences from Columbia University's Mailman School of Public Health with a certificate in Climate Change and Human Health.
Since 2003, Dr. Yasmin Meah has served the home-bound of Manhattan as an attending physician of the Visiting Doctors Program at Mount Sinai Hospital. In addition, she co-founded and directs the East Harlem Health Outreach Partnership, the student-run attending-directed free clinic for the uninsured. In 2007, she became the youngest recipient of the AAMC Humanism in Medicine Award.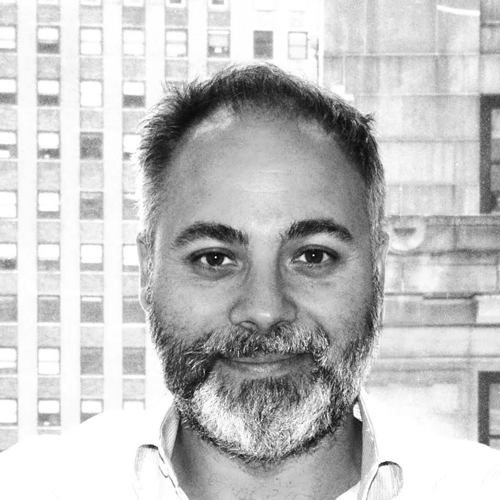 Thaddeus is the Managing Director of the Center for Resilient Cities and Landscapes and also a Research Scholar and Adjunct Associate Professor of Urban Design and Urban Planning at Columbia University. He planned for disasters at the NYC Office of Emergency Management, worked to reduce the likelihood and impact of disasters at the NYC Department of City Planning, and then helped New York City recover from Hurricane Sandy at the Office of the Mayor.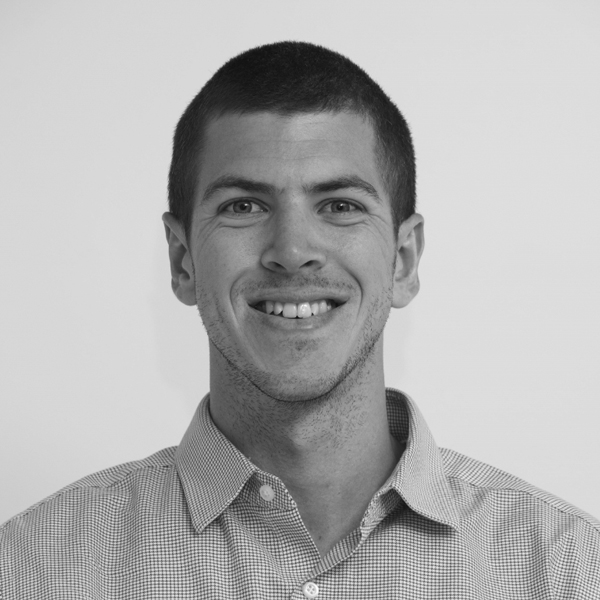 Cyrus is a graduate student at NYU's Center for Urban Science and Progress (CUSP). His work focuses on data-driven approaches to urban design decision making. Prior to NYU, Cyrus was a Geospatial Analyst and Web Developer working in technology and real estate (Apple & CBRE). He holds his bachelor's degree in architecture from the University of California, Berkeley.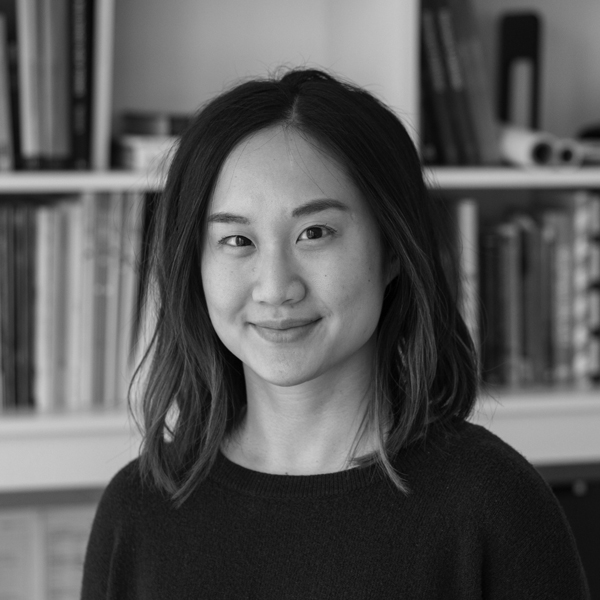 As an architect and long-time resident of NYC, Eileen is dedicated to thoughtful design promoting a resilient, equitable and diverse city. She works on affordable and supportive housing at Dattner Architects, where she also leads the Urban Infrastructure subcommittee of Dattner's Sustainable Practice Group. Eileen is a registered architect, a LEED AP, and she holds an M.Arch I from Columbia University.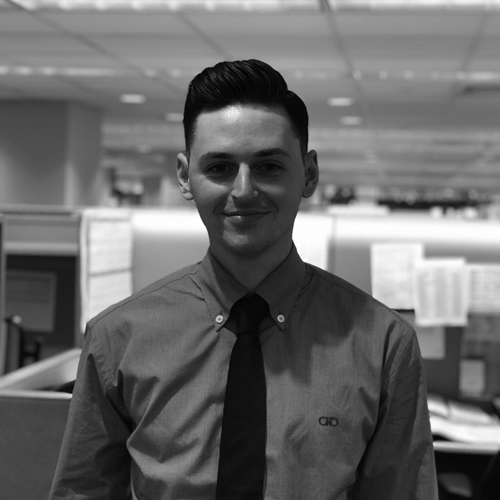 Gregory is a Senior Analyst for NYCT's Capital Program Management Division. He has played an integral role in the successful construction and design of multi-million dollar projects such as the rehabilitation and mitigation of the Canarsie Tube and South Ferry Terminal. Gregory has a strong passion for public service and has participated in numerous volunteer efforts in both economic development and community disaster preparedness in his local community of Staten Island.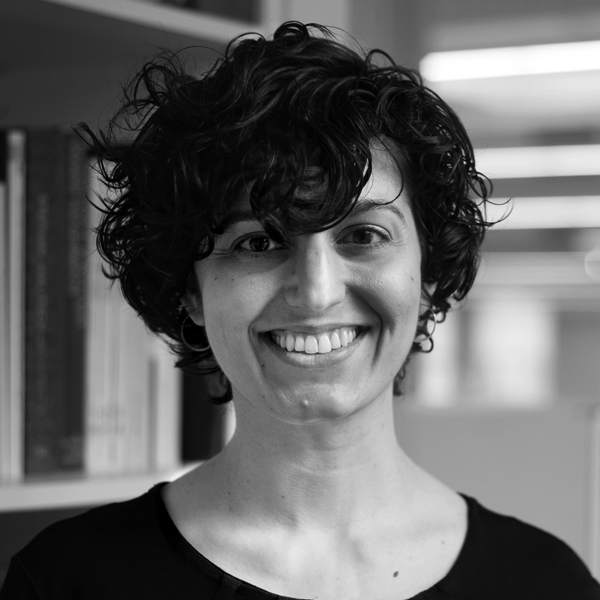 Catherine is a registered architect with 3XN Architects working on urban scale and commercial and residential projects. Previously, Catherine worked at FXCollaborative Architects. Her design research focuses on developing intersectional and speculative design processes to address adaptability and resilience in the built environment as well as equity in urban space. As an educator, she has developed and taught curriculum focused on adaptive structural system, encouraging speculative and innovative design thinking.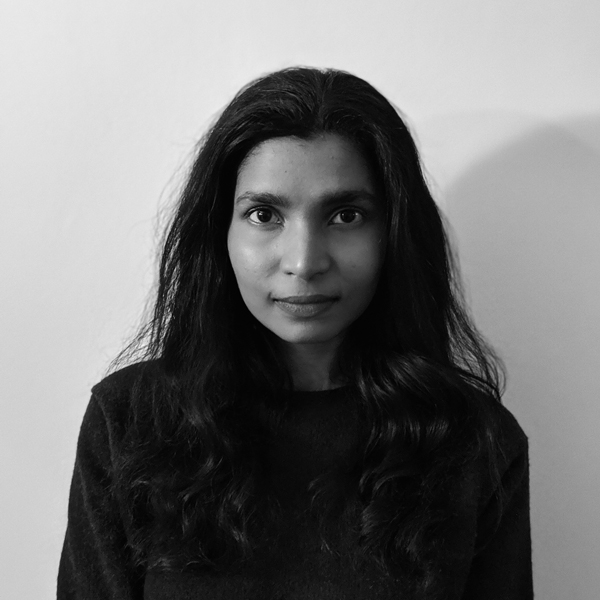 Amritha is an urban designer at the NYC Department of City Planning. Her work entails advocating for the highest standards of urban design and a quality public realm. She was previously part of the agency's climate resilience team, contributing to City initiatives that aimed to support the continued vitality and resiliency of New York City's coastal communities. Amritha holds a Master's degree in Architecture and Urban Design from Columbia University GSAPP.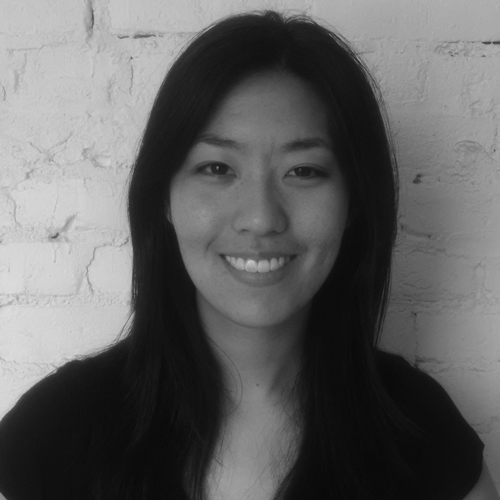 Kathy is an architectural designer with Grimshaw Architects working on large- scale infrastructure projects. She is interested in working closely with communities to develop grassroots approaches to resiliency. She received a BA from Wellesley College and an M.Arch from Tulane University.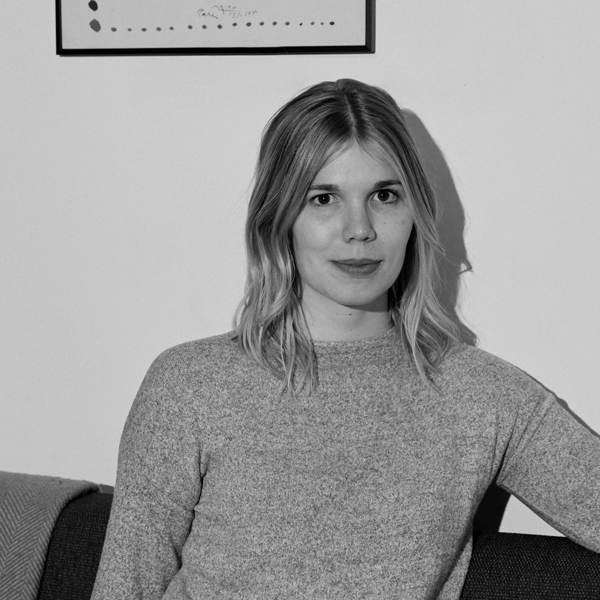 Jill is an urban planner committed to justice-oriented design and policy. She currently manages public-private partnerships and waterfront development projects at the Brooklyn Navy Yard. Jill received her Masters in Urban Planning from the Harvard Graduate School of Design where she used interdisciplinary studios to explore planning for climate and social resilience.
On October 24, our Forefront Fellows examined how climate change threatens to expose New York City to unforeseen public health risks.
The design of the built environment is rooted in mediating between the human body and the city to mitigate exposure and health risk. Urban planning emerged in response to the effects of industrialization and urbanization on health and the built environment. Today, climate change poses similarly disruptive threats to wellbeing.
The Forefront Fellowship team is exploring the relationship between climate, design, and health equity, with particular attention to vulnerabilities shaped by past planning decisions. Through an interactive exhibit and conversation with experts in public health and the built environment, their event addressed ways that interdisciplinary coalitions can collaborate to pursue equitable health outcomes amid a changing climate.
How can we protect New York City from the public health risks of climate change?
Event Photos ↓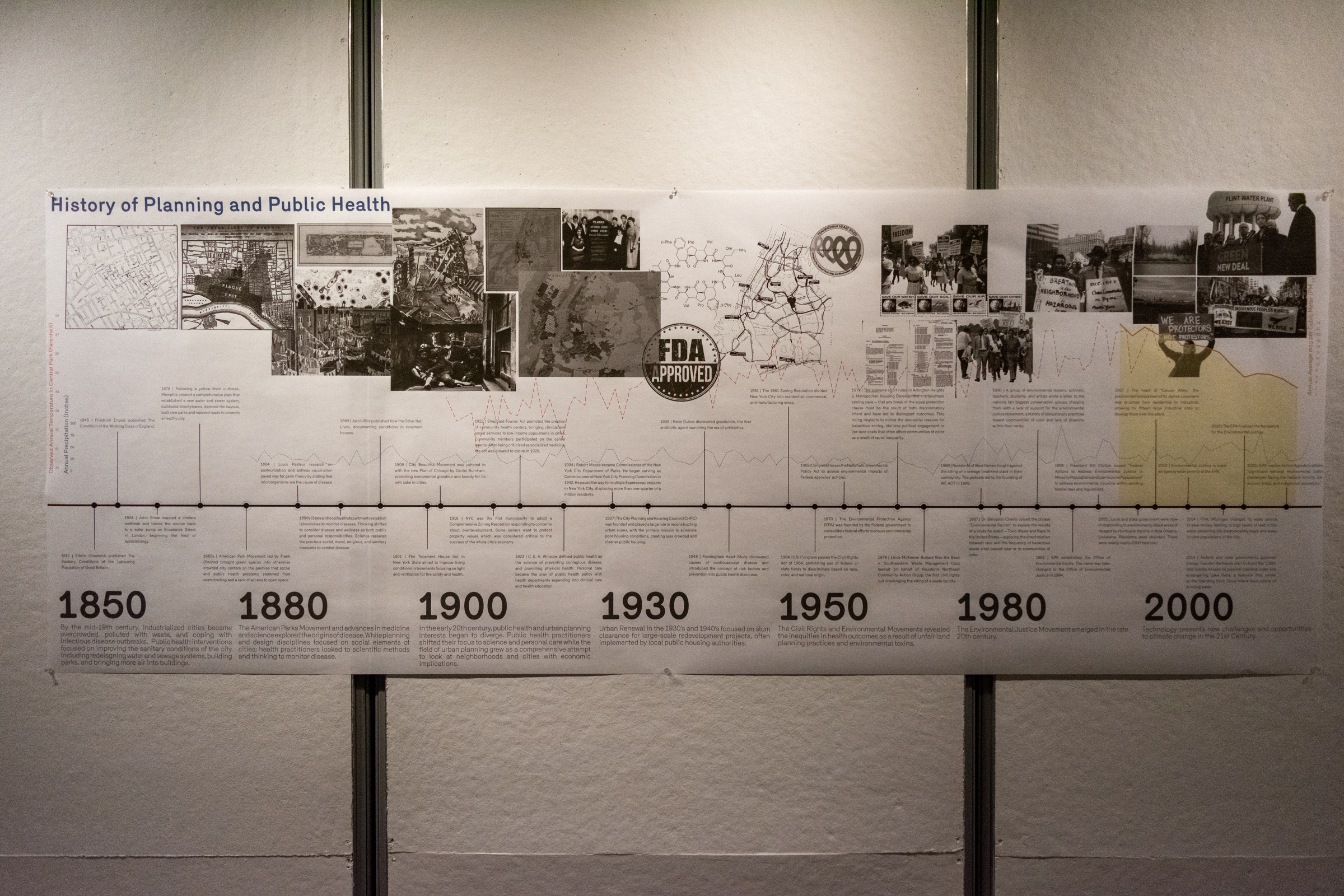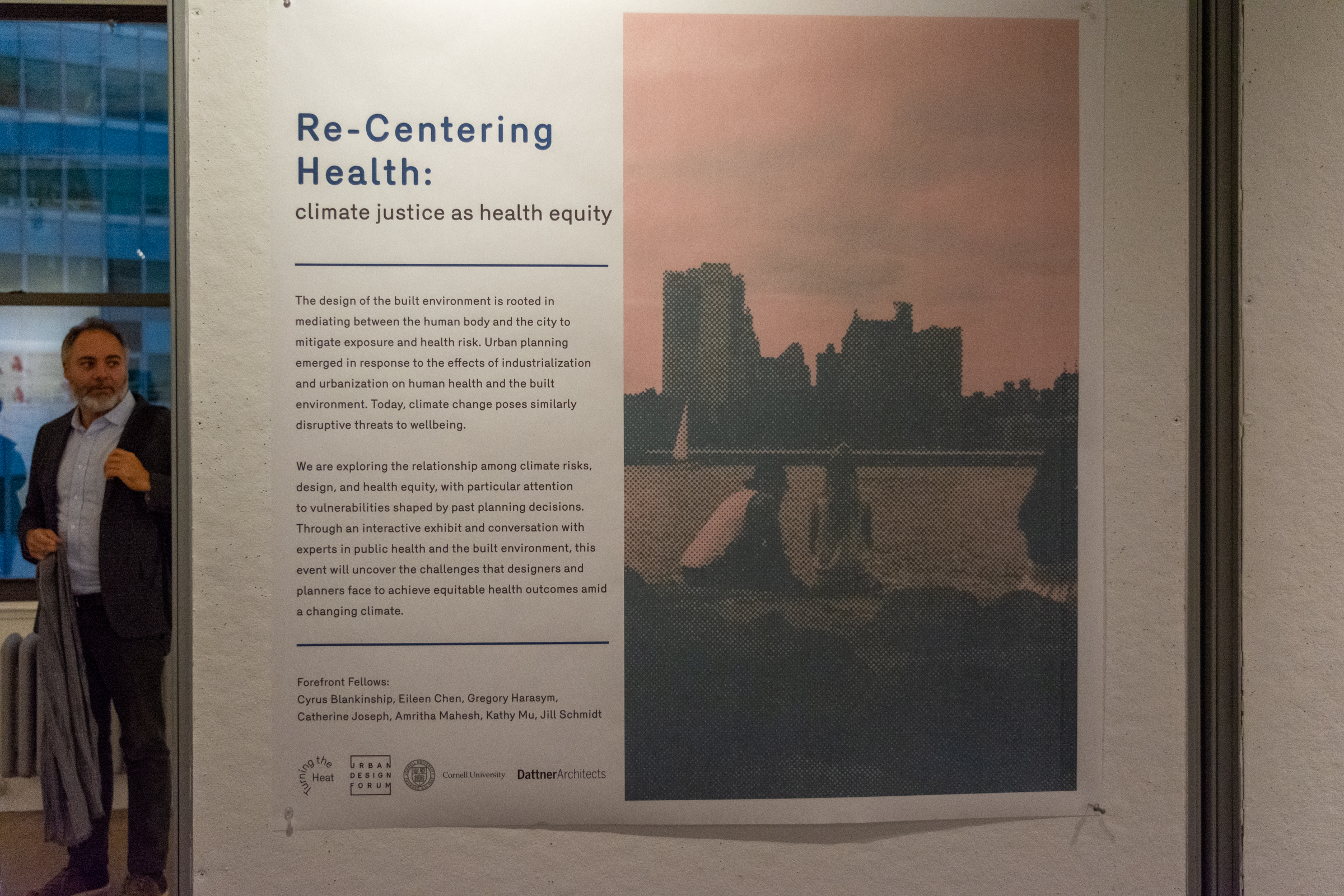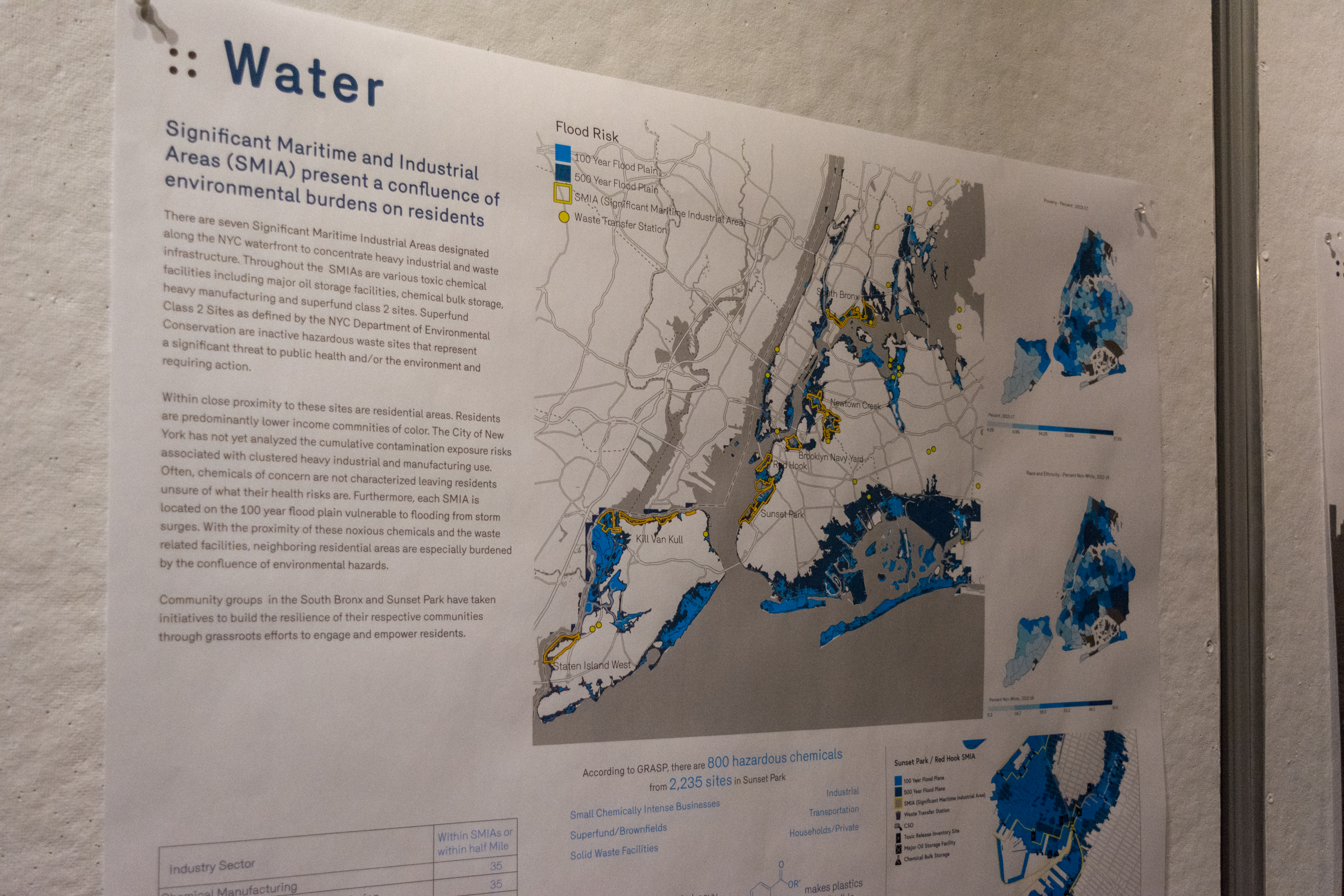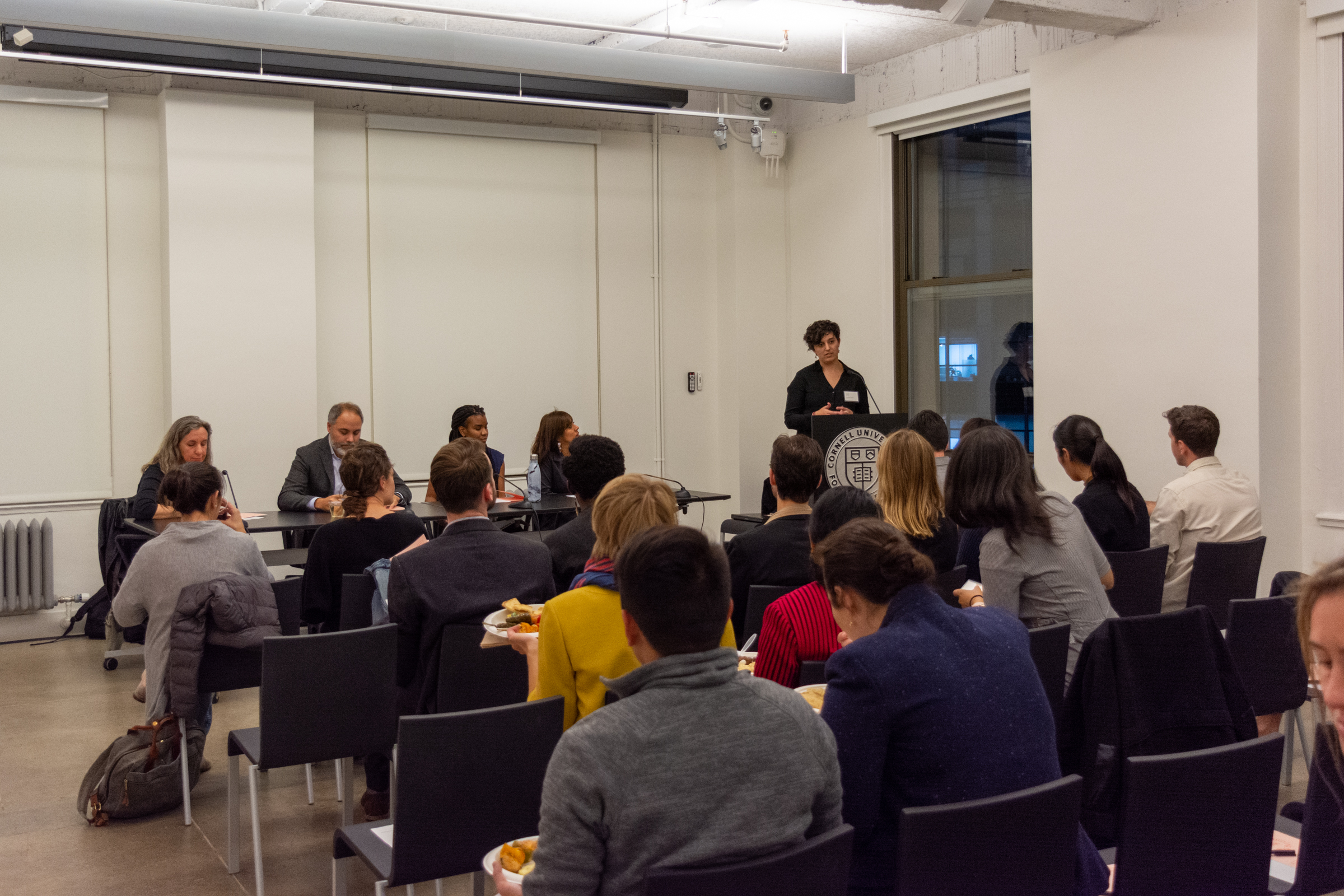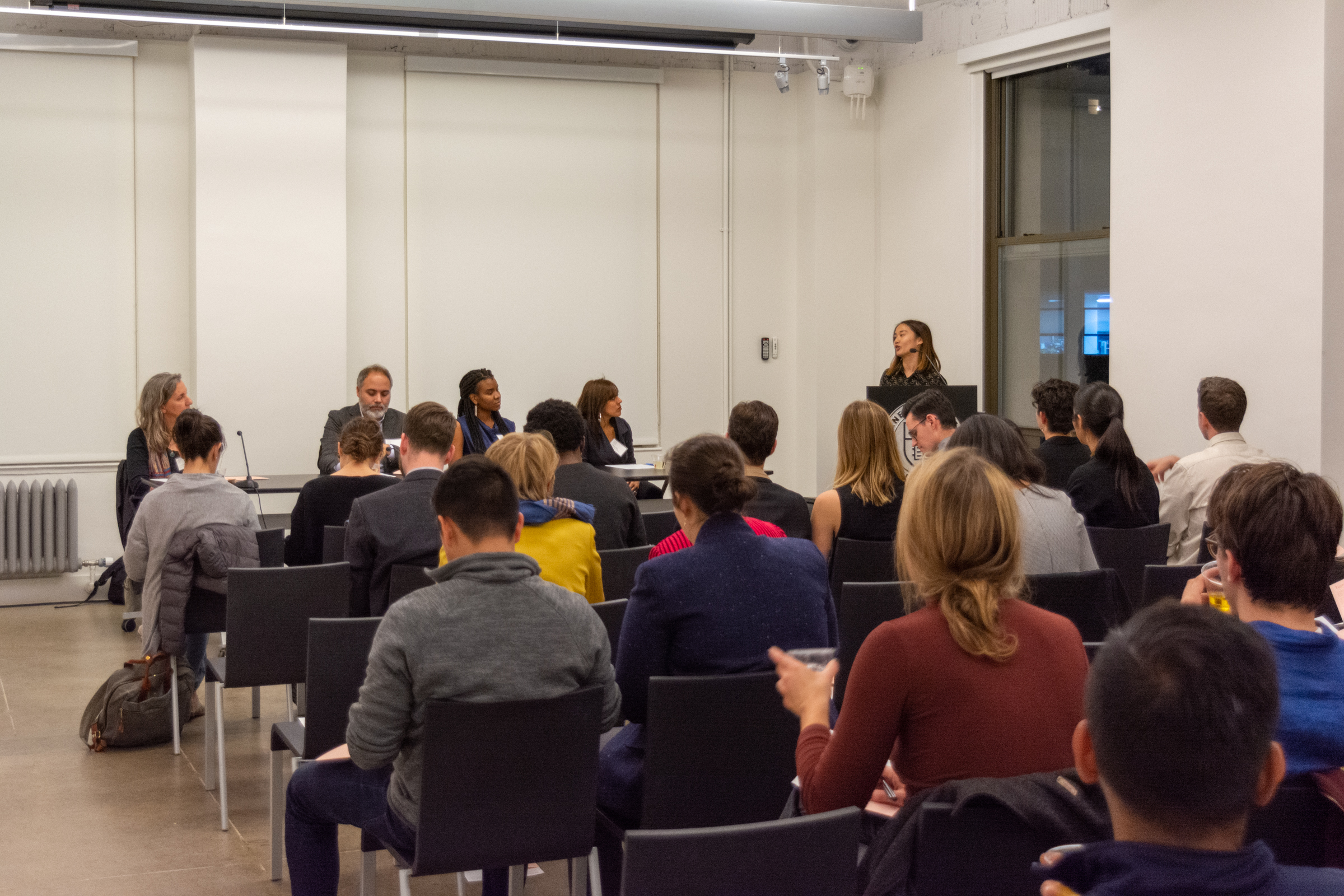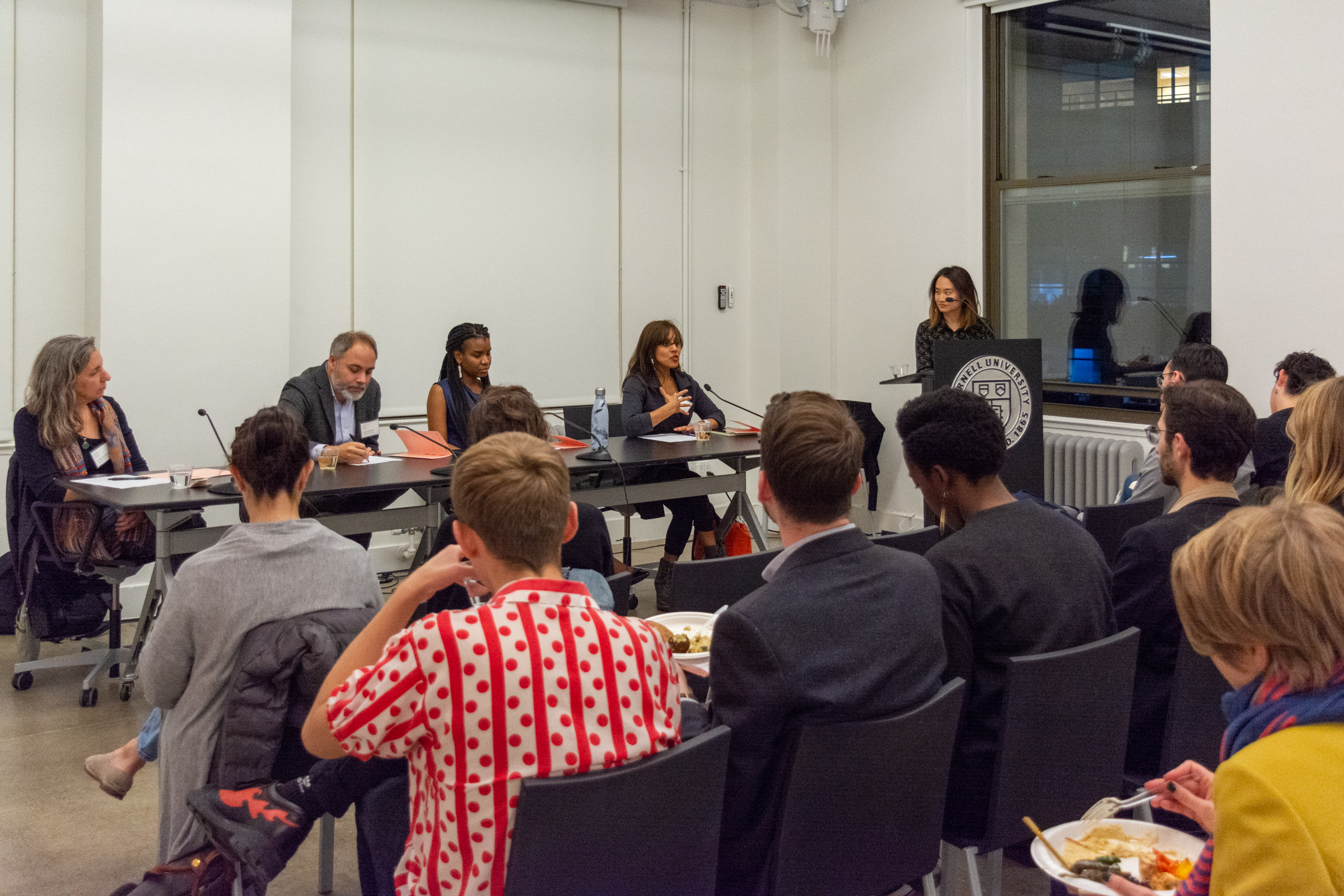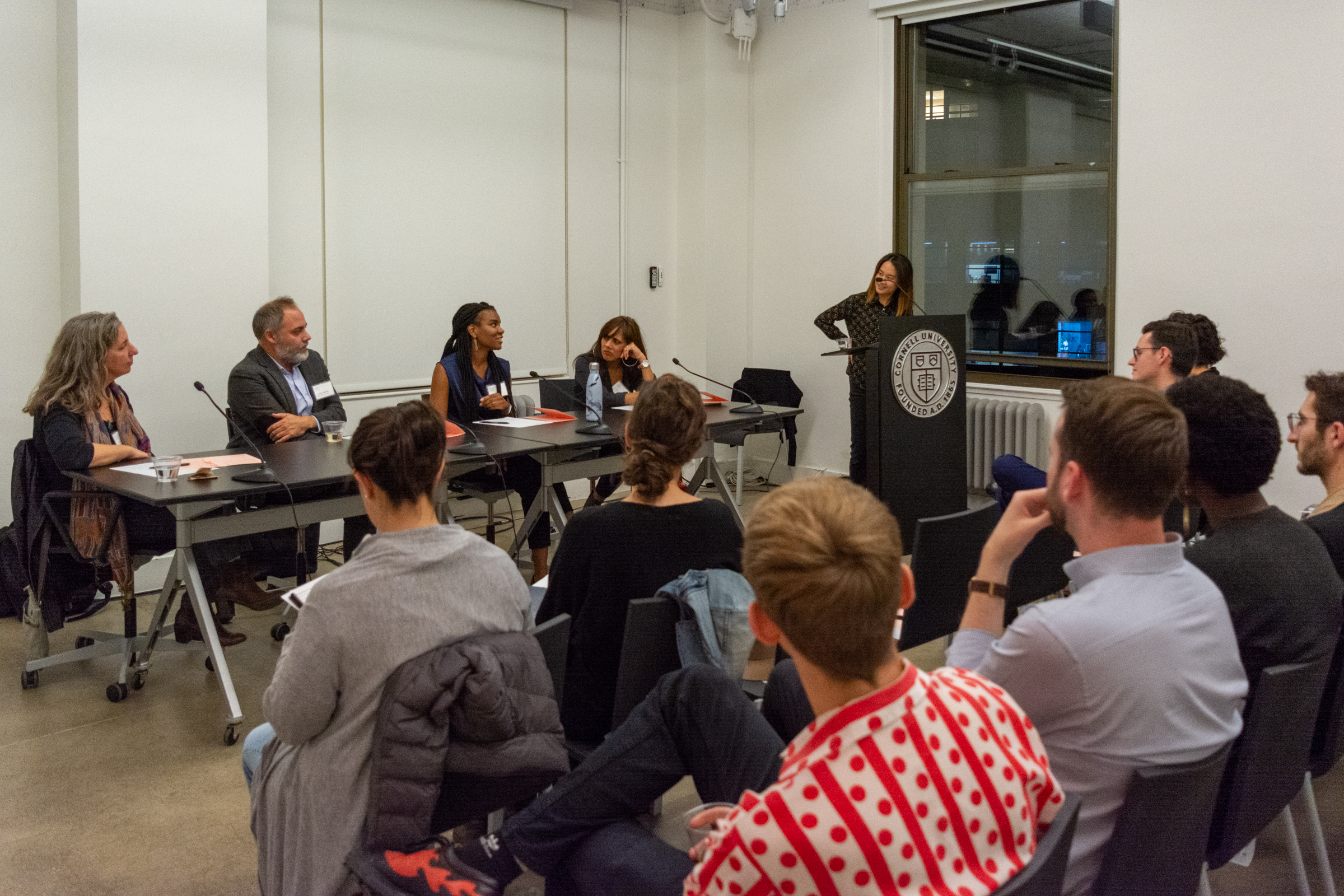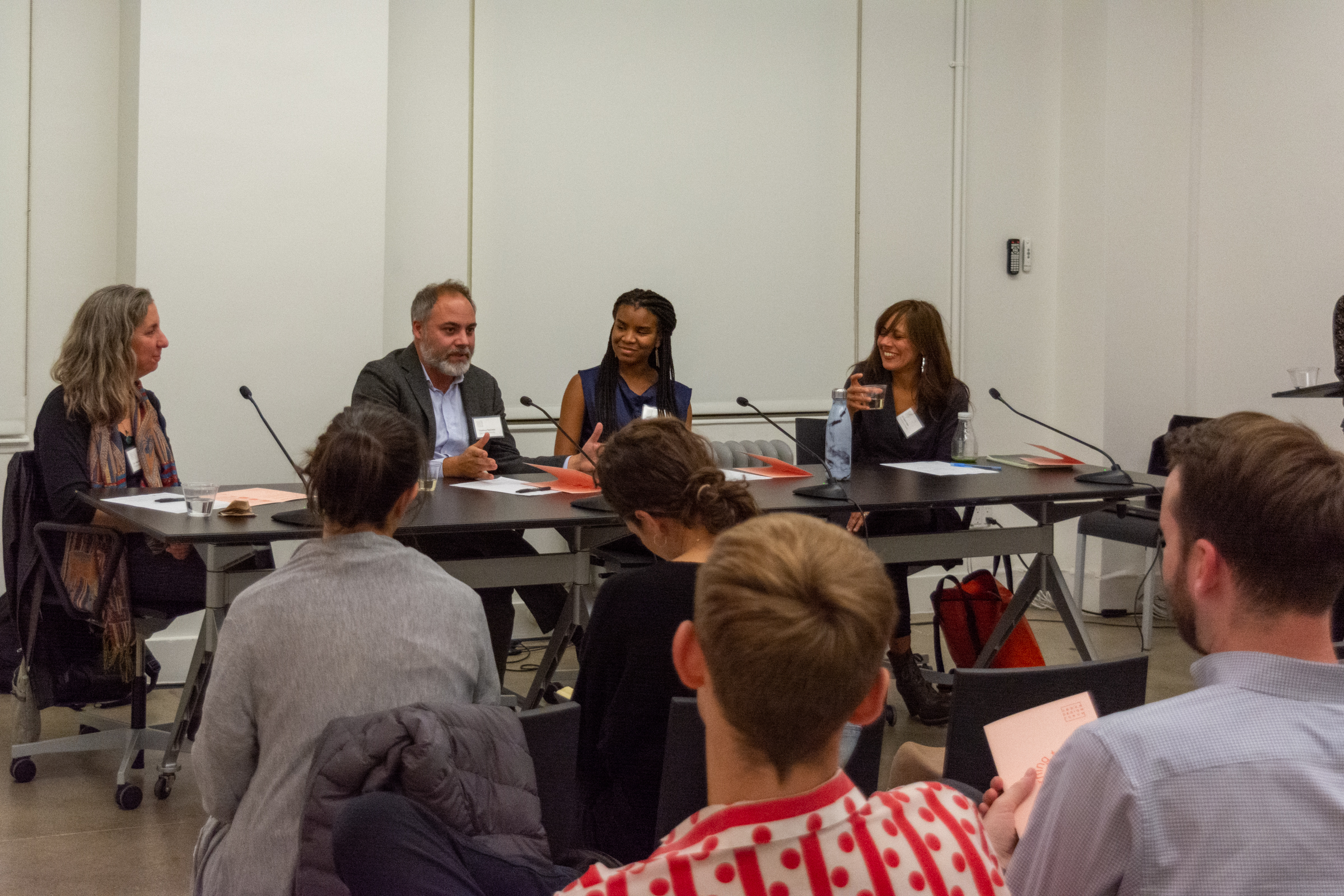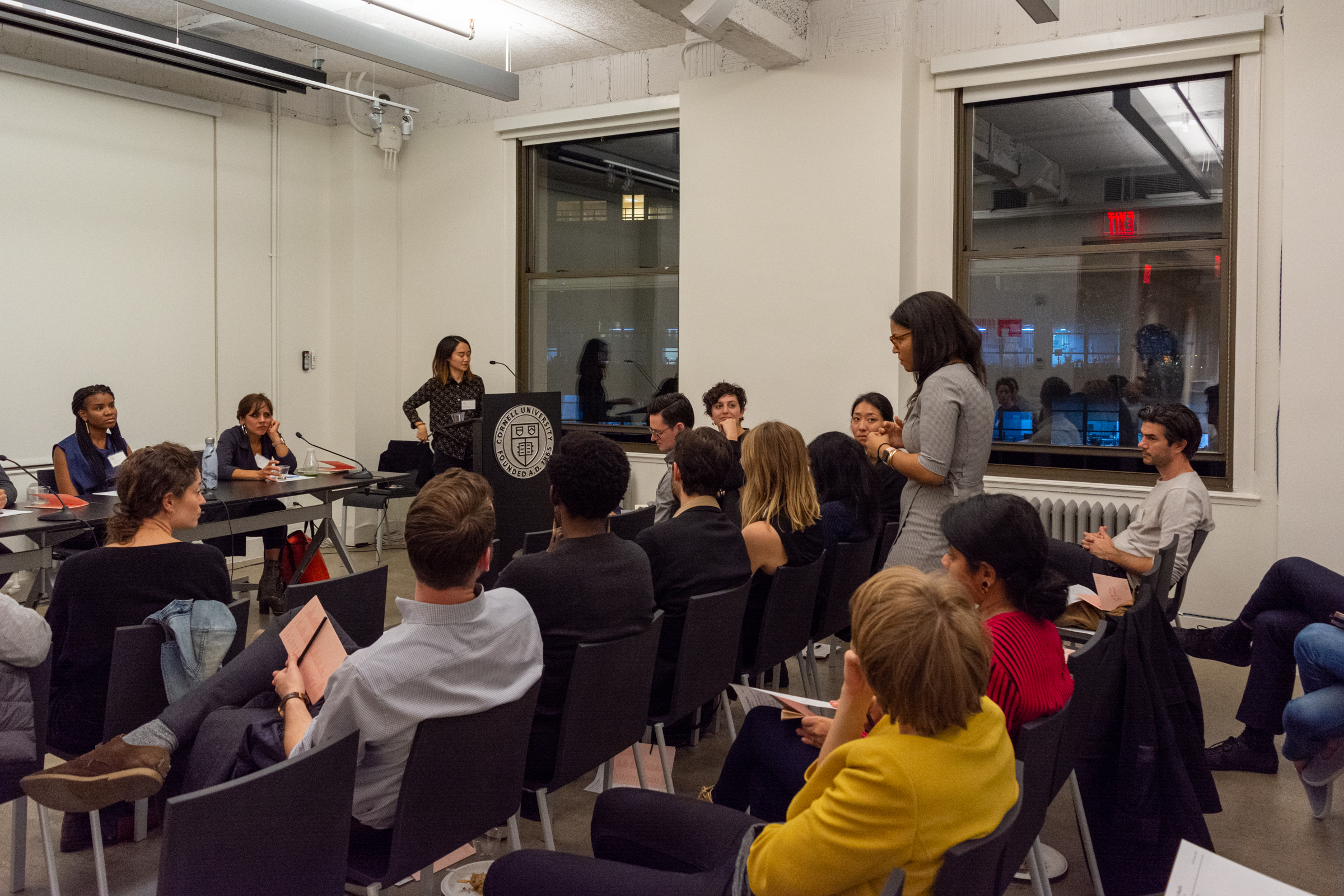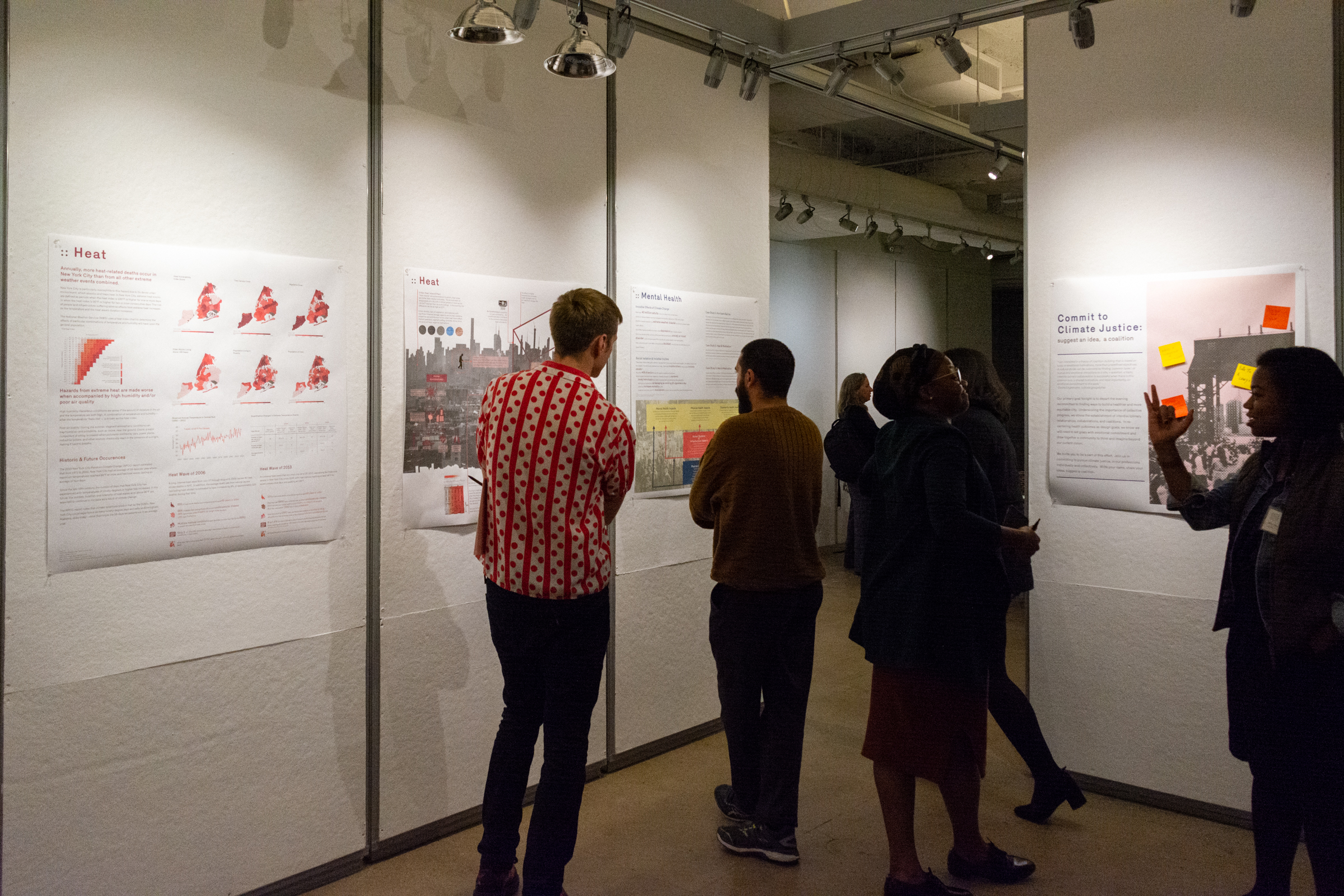 Partners ↓
The Urban Design Forum is pleased to partner with the Cornell University College of Architecture, Art, and Planning NYC and Dattner Architects to present this event.
Fall Forefront Events ↓
10/3 Invisible Networks
Digser Abreu, NYCHA
Rhonda-Lee Davis, Lantern Community Services
Dorraine Duncan, NYCEDC
Lydia Gaby, HR&A Advisors
Gloria Lau, Stantec
Manuela Powidayko, NYC DCP
10/24 Public Health
Cyrus Blankinship, NYU Marron Institute
Eileen Chen, Dattner
Gregory Harasym, MTA
Catherine Joseph, 3XN Architects
Amritha Mahesh, NYC DCP
Kathy Mu, Grimshaw
Jill Schmidt, Brooklyn Navy Yard
11/14 Adaptive Systems
Abraham Bendheim, Studio Gang
Renée Crowley, NYC Compost Project
Annemarie Gray, NYCEDC
Mike Harrington, New School
Pallavi Mantha, Arup
Mallory Taub, Gensler
12/5 Utopian Systems
Lida Aljabar, NYC HPD
Brandon Cappellari, BIG
Michael Izzo, Hines
Amy Macdonald, Thornton Tomasetti
Rebecca Macklis, NYC PDC
Autumn Visconti, BIG
Meet the 2019 Class of Forefront Fellows ►
About Forefront ↓
Forefront is an annual initiative cultivating emerging leaders in urban design, development and policy. This year's theme, Turning the Heat, explores how urban practitioners can advance climate justice principles across New York City.
This program is made possible through the support of Robert Sterling Clark Foundation and our Director's Circle. To learn more, please contact Daniel McPhee, Executive Director, 646-928-0553 or daniel@urbandesignforum.org.