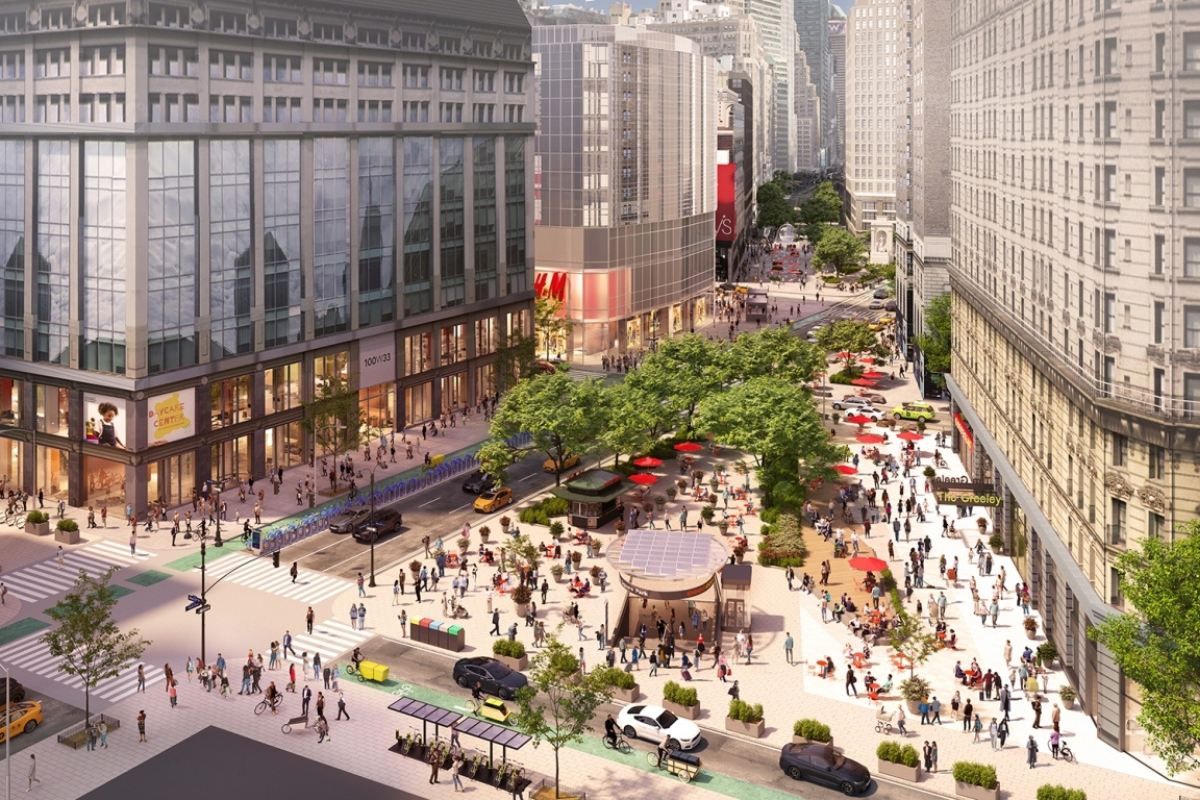 January 19th, 2023
8:30am - 10:30am
HR&A
99 Hudson Street 3rd fl, New York, NY, USA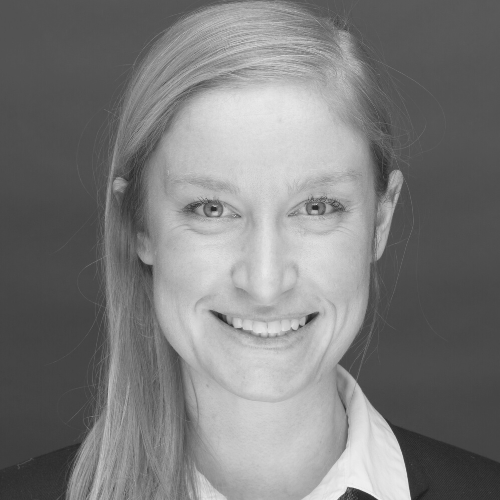 Julie Stein is the Executive Director of the New New York Panel, a blue-ribbon panel convened by Mayor Eric Adams and Governor Kathy Hochul to develop actionable strategies for the equitable recovery of NYC; in December 2022, the Mayor and Governor announced Making New York Work for Everyone, a joint City/State action plan to make New York City the best place to work—no matter where you work or what you do. Julie previously served as a Senior Vice President in NYCEDC's Asset Management Division and co-head of the Portfolio Management Department. Prior to that, Julie served as NYCEDC's Executive Director of Sunset Park, where she oversaw industrial leasing, campus planning, and placemaking. Julie holds a Master's in city planning from the Massachusetts Institute of Technology and a Bachelor's in public policy from Brown University, and she is a graduate of the Coro Leadership New York program.
Join us for breakfast and conversation on the "New" New York Panel recommendations with Julie Stein.
As part of the "New" New York Panel, the City and State convened a cross-section of civic leaders and industry experts to develop ideas for achieving an equitable and robust economy. The Making New York Work for Everyone Action Plan, a historic City-State agenda between Governor Hochul and Mayor Adams, presents 40 proposals for investments, legislation, and development and infrastructure projects.
For her presentation, Julie Stein, executive director of "New" New York Panel, will share the plan's high-impact ideas focused on the transformation of the public realm. During the discussion, we will invite Fellows to join the conversation, provide meaningful feedback, and strategize how to drive the plan forward.
Event Photos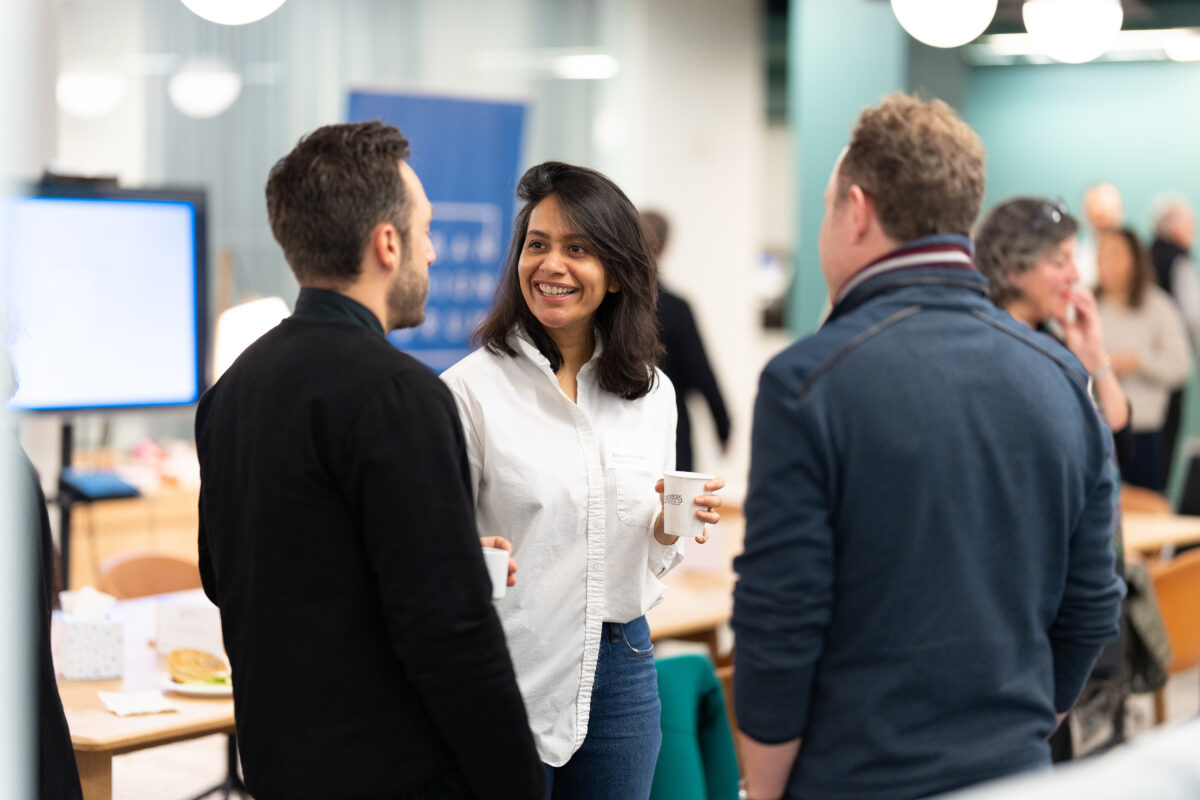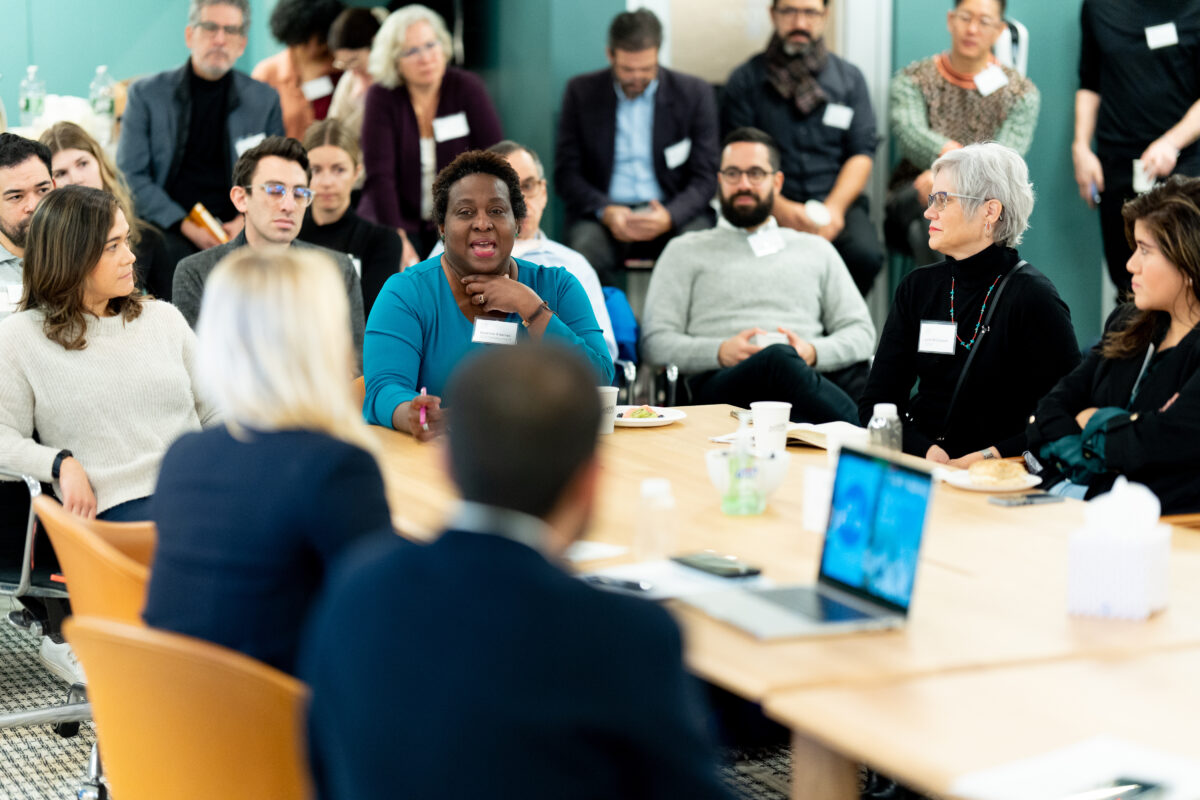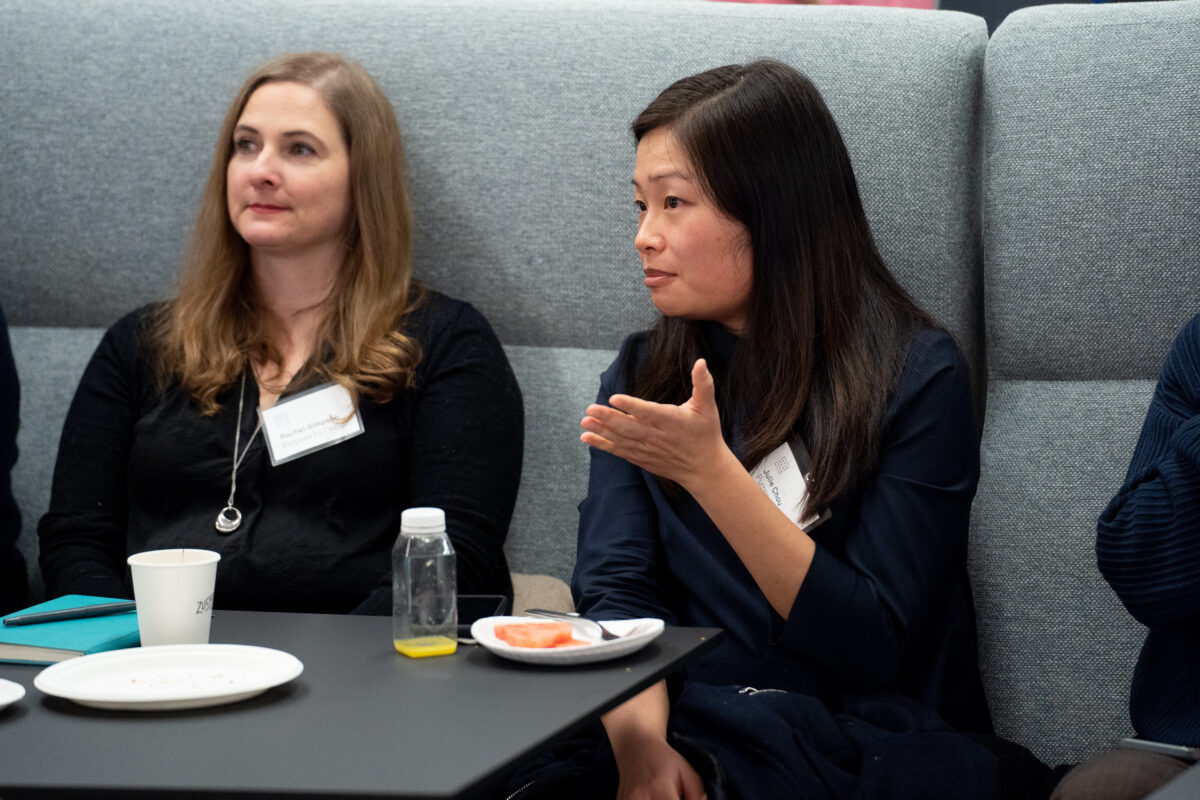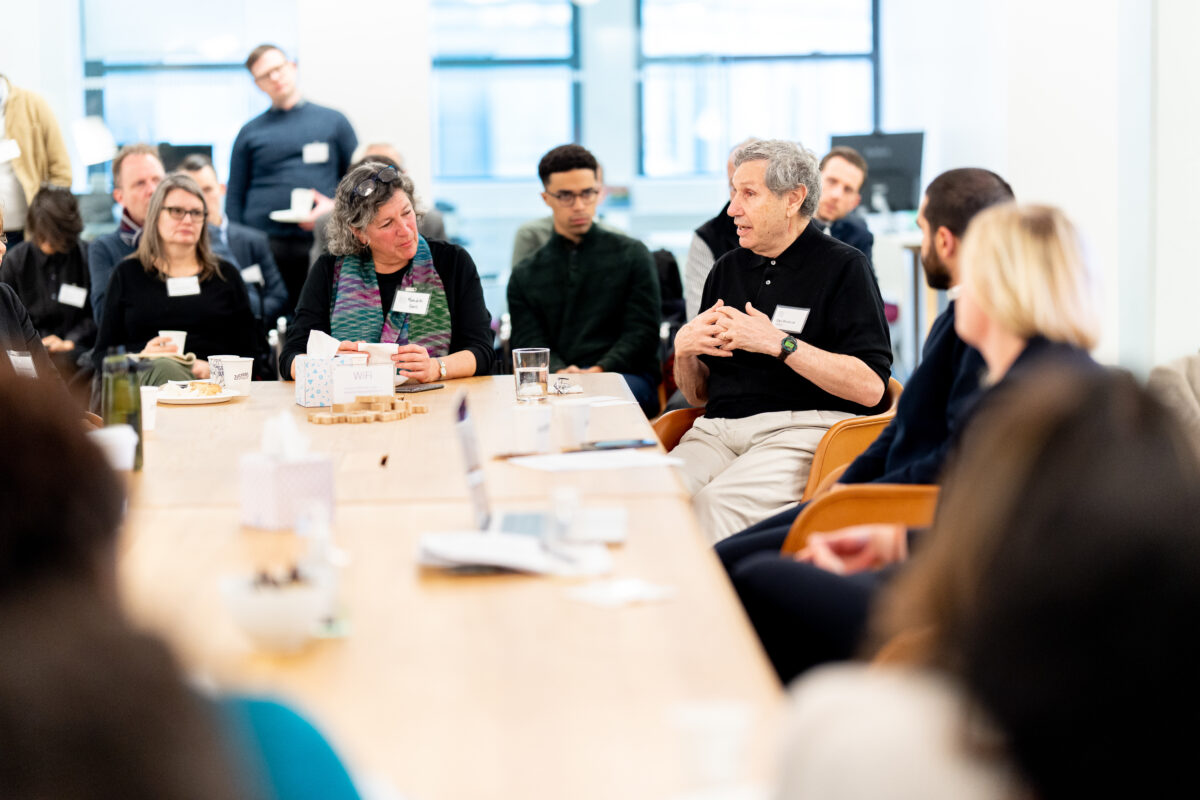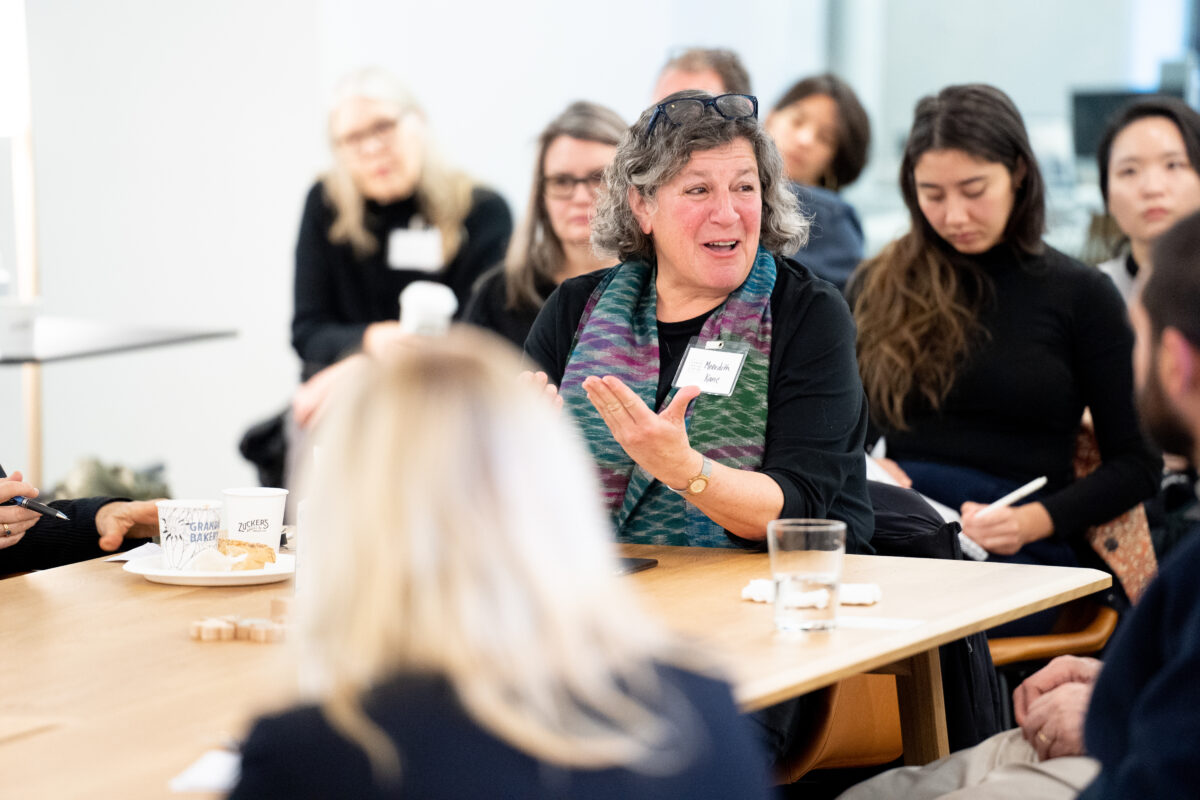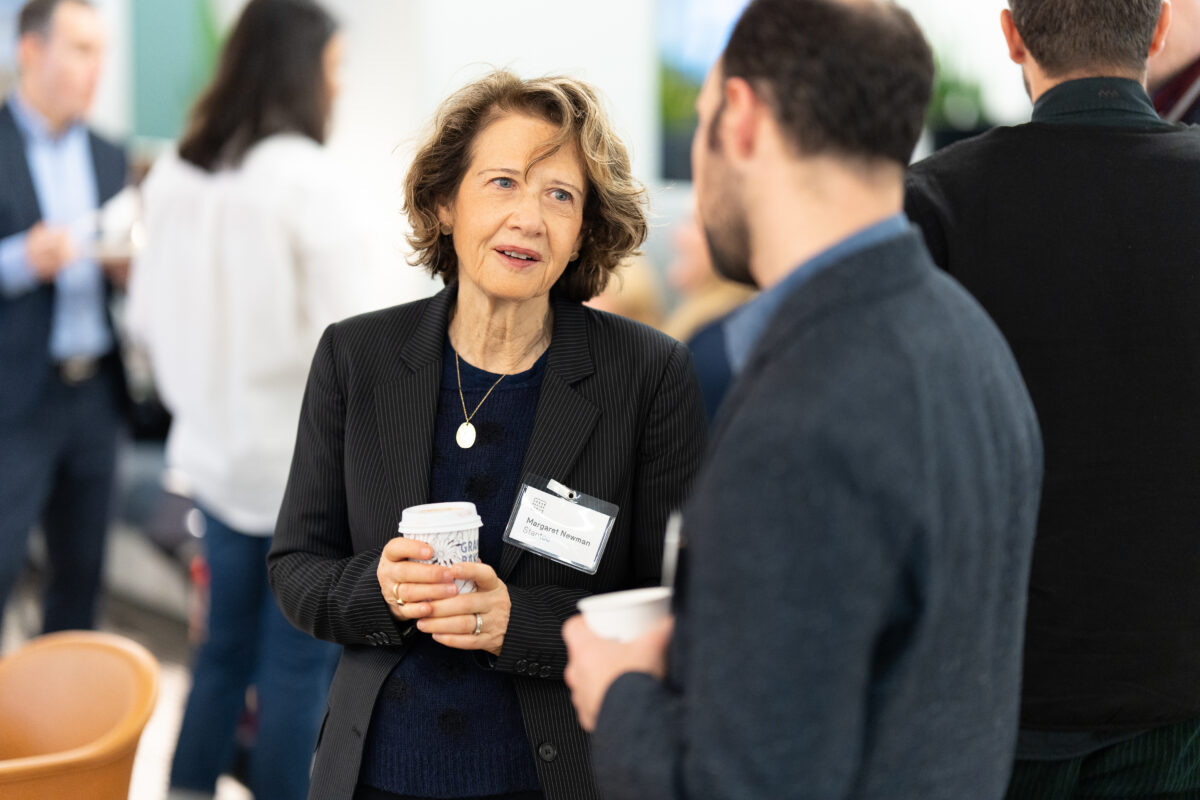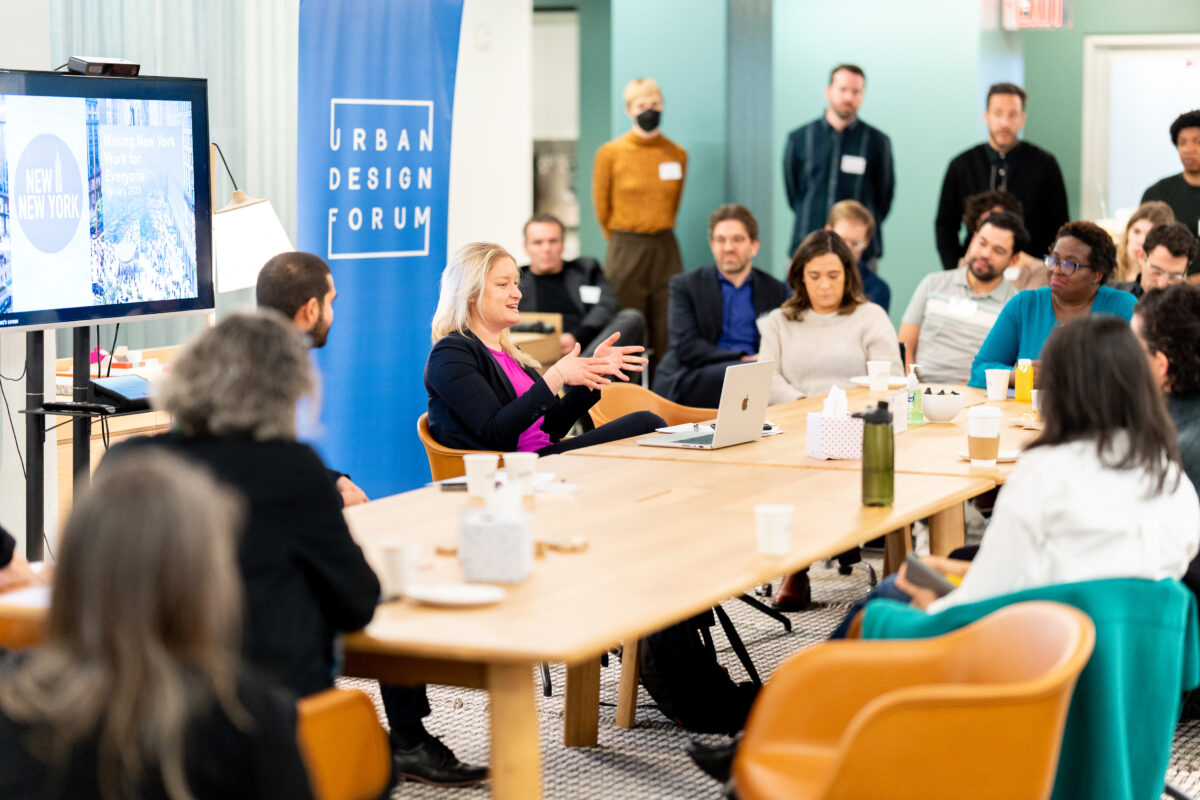 About Public Works
Public Works is a new event series inviting public officials and design and development leaders to present forthcoming built environment projects that shape the public good. Through Public Works, we hope to encourage a civic dialogue with our network of Forum Fellows working in architecture, planning, community and real estate development on relevant issues we're facing in New York City today. Stay tuned for more details in the coming weeks, and share your ideas for future programs with us!
Support Our Work
This program is made possible through the support of our Board of Directors, Director's Circle, and our Campaign for Courageous Leadership, a fundraising initiative to nurture a new generation of diverse, creative, and informed leaders. Join us in supporting the Forum to become New York City's leading center on the built environment.
Guest & Safety Policies
Urban Design Forum promotes conversation between invited civic leaders, designers, developers and advocates. Due to limited availability, Forum Fellows are welcome to invite one additional guest to attend.
All visitors should show proof of vaccination and submit a negative test 24 hours in advance of the event. Masking is optional.
Continuing Education
Urban Design Forum is now an AIA CES provider. If there are other continuing education credits you are interested in receiving, please contact Miranda Bellizia, Director of Member Engagement, miranda@urbandesignforum.org. This program is approved for AIA CES.
Image credit: Making New York Work for Everyone. Conceptual Rendering of Greeley Square, for illustrative purposes only. Rendering by FXCollaborative