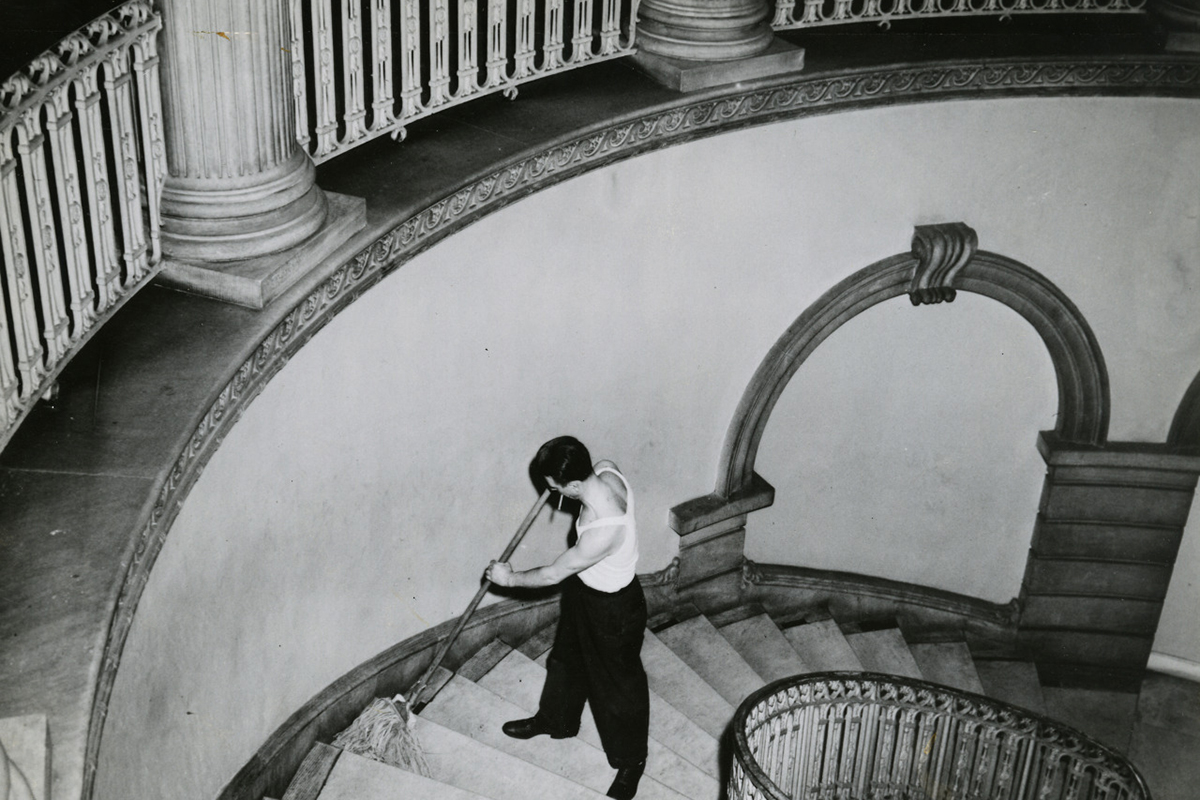 Photo credit: "City Hall rotunda "floating" stairway, circa 1960. Courtesy of the Public Design Commission Archives.
February 16th, 2017
6:00pm - 8:00pm
Public Design Commission
253 Broadway, NY, United States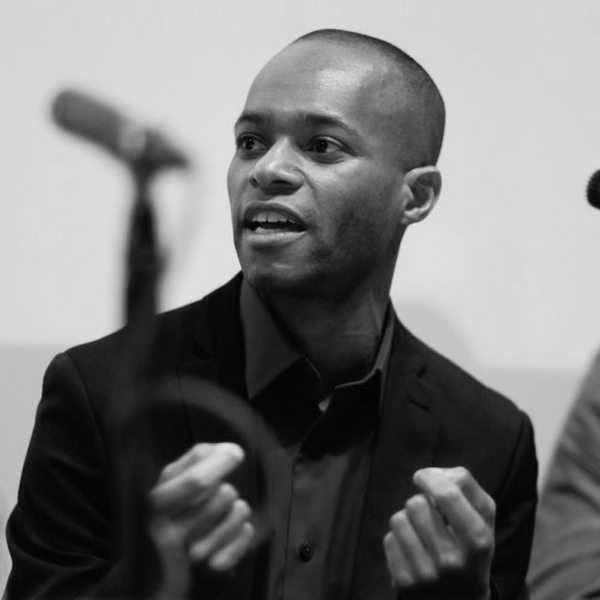 Justin is an urban designer and the Executive Director of the Public Design Commission. He has extensive experience in urban design and city planning—from large-scale urban systems, policies, and projects to grassroots and community-focused planning, design, and arts initiatives. At the Public Design Commission his work is focused on prioritizing the quality and excellence of the public realm, and fostering accessibility, diversity, and inclusion in the City's public landscapes, buildings, spaces, and art. He is a member of the American Planning Association, the Urban Design Forum, Next City's Vanguard, and is an Adjunct Associate Professor of Architecture, Planning, and Preservation at Columbia University's GSAPP.
Keri is the Deputy Director of the Public Design Commission. She holds a Masters' in Arts Administration from the Art Institute of Chicago and has nearly 20 years of experience in her field in both New York City and Chicago. At the Public Design Commission, Keri works closely with New York City agencies on the development and design of capital projects with a particular focus on citywide prototypes, adaptive reuse of historic structures, public art commissions, and art conservation projects. She has collaborated with City and State agencies along with private partners to conserve the City's art collection, including the City Hall portraits, large-scale sculptures, and WPA murals. Keri also oversees the Commission's special initiatives and events, including City Hall tours, panels, exhibits, and the Annual Awards for Excellence in Design.
Julianna is the Archivist and Records Manager of the Public Design Commission. She holds a Master's Degree in Archives & Public History from New York University. At the Public Design Commission, she manages the accession and preservation of all public records reviewed by the Commission and provides research services. She also manages the digitization of Design Commission records and posts selections of digitized records on our Tumblr and Flickr accounts. She is a member of the Society of American Archivists, Mid-Atlantic Regional Archives Conference, and the Archivist's Roundtable of the Metropolitan New York.
On February 16 the Forum hosted a tour of the Public Design Commission Archive to kick-off Maintaining!
Thanks to Julianna Monjeau, Archivist & Records Manager, Keri Butler, Deputy Director, and Justin Garrett Moore, Executive Director, for giving our Fellows the opportunity to observe some amazing historic budgets, proposals and drawings for some of the City's most important infrastructure.