April 29th, 2021
12:00pm - 1:30pm
via Zoom
Louis D. Bailey serves as National Environmental Justice Coalition Manager with WE ACT for Environmental Justice. Bailey, as he prefers to be called, leads federal issues campaigns that address the local concerns of members of the Environmental Justice Leadership Forum – an alliance of nearly 60 environmental justice organizations based in 24 states. Prior to his current role, Bailey served as Community Organizer and Outreach Coordinator at WE ACT and was based in the Harlem office.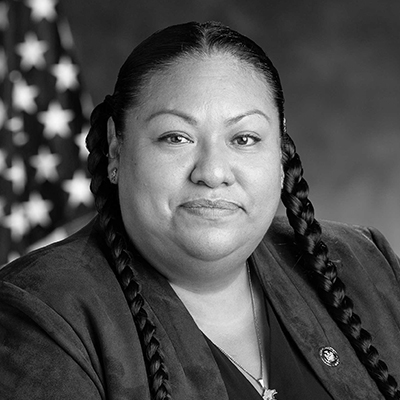 Marcela Mitaynes, Assembly Member, represents Assembly District 51 which includes Red Hook, Sunset Park and northern Bay Ridge. Through her work with Neighbors Helping Neighbors, and with tenants throughout New York State, Marcela was instrumental in the passage of the historic Housing Stability and Tenant Protection Act of 2019. This legislation dramatically and comprehensively strengthened the rights of tenants in rent-stabilized apartments to defend their homes and communities. Marcela is continuing to organize in the district and help build power for working class people.
Fernando Ortiz Baez is a first-generation, Dominican-American, native New Yorker, raised in the South Bronx. He is the Community Engagement Associate Planner at the NYC Department of City Planning-Bronx Office and has also served as a Climate and Resiliency Organizer at The Point CDC. Fernando also is contributing to the South Bronx Working Group in partnership with Banana Kelly Community Improvement Association as part of the Neighborhoods Now program through his firm, The Greenest Fern.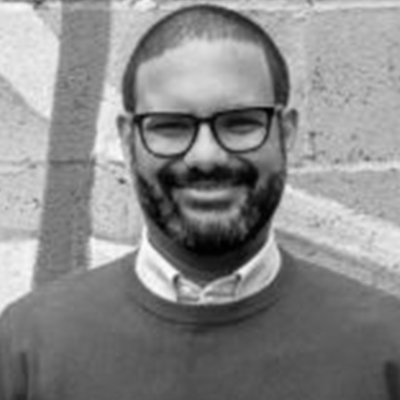 Hatuey Ramos-Fermín is an artist. He is the co-founder of meta local collaborative, an artist collective, and Boogie Down Rides, a bicycling and art project celebrating cycling in the Bronx. He has organized projects and made presentations at a security guard training school (in tribute to Fashion Moda), community centers, churches, restaurants, laundromats, as well as galleries and museums. He has mentored young adults at the Center for Urban Pedagogy, and The Bronx Museum of the Arts, where he also served as Curator of Education.
Join us in conversation with Louis Bailey, Assembly Member Marcela Mitaynes, Fernando Ortiz Baez, and Hatuey Ramos-Fermin as they discuss the future of community organizing.
This past year highlighted the value of on-the-ground community organizing work, and generated a myriad of new possibilities for it. We have seen the rise of mutual aid networks, online organizing tactics that supported budget equity, designers fighting for a more community- and justice-centered profession, and more.
For the seventh and final Power After the Pandemic dialogue, we welcomed three alumni from ANHD's Center for Community Leadership and a UDF Fellow to envision a more people-powered city after the pandemic and to discuss: how can cross-sector coalitions build solidarity and power in service of more equitable cities?
Listen back below.
Guest Policy ↓
The Urban Design Forum promotes conversation between invited civic leaders, designers, developers and advocates. Our digital programming in the Power After the Pandemic series is open to the general public. Forum Fellows are encouraged to invite additional guests to participate. Learn more about becoming a Forum Fellow.
Support ↓
Power After the Pandemic is made possible through the support of Citi, the supporters of the ANHD 10th Annual Community Development Conference, and the Urban Design Forum Director's Circle. If you are interested to learn more about supporting this program, please contact Daniel McPhee, Executive Director, daniel@urbandesignforum.org
About the Association for Neighborhood and Housing Development ↓
ANHD is a nonprofit organization whose mission is to build community power to win affordable housing and thriving, equitable neighborhoods for all New Yorkers. Our members include more than 80 neighborhood-based affordable housing and equitable economic development organizations across New York City, and we use capacity-building, organizing, and policy advocacy to advance our mission.