October 24th, 2018
6:00pm - 8:00pm
New Museum
235 Bowery, NY, New York, USA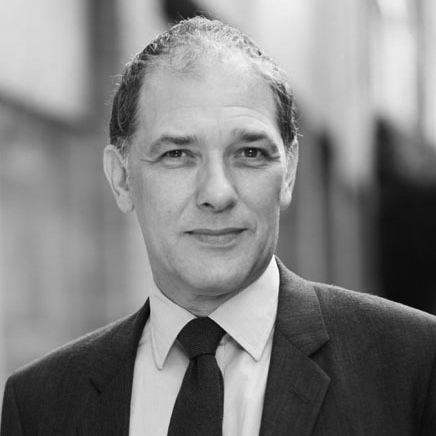 Marc is co-founder and CEO of Pocket, London's only specialist developer that concentrates solely on affordable housing for the squeezed middle. Pocket builds award winning affordable housing in London which requires no grant, remains affordable by being income targeted and sells its homes outright to people on low to moderate incomes. With a pipeline of over 200 homes per annum, the company has delivered and successfully sold schemes in Camden, Ealing, Hounslow, Westminster and Hammersmith & Fulham and has received critical support from local, regional and national government. Pocket also has managed JV's with a number of large corporate partners including Land Securities, Wates Development and Linden Homes.
Michael is founding principal of Michael Sorkin Studio, a design practice in New York City devoted to practical and theoretical projects. Diverse projects include planning for a 5000-unit community in Penang, Malaysia, a revitalization plan for Belfast, master planning in X'ian, China, and influential studies of the Manhattan and Brooklyn waterfronts. In 2005, he founded Terreform, a non-profit devoted to research and intervention in urban planning and sustainability issues. He is also the Director of the Graduate Urban Design Program at the City College of New York since 2000.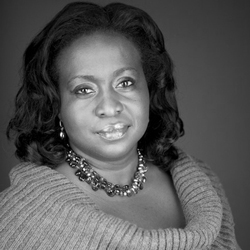 Beatrice is the managing partner of BOS Development, a community-focused real estate development firm based in Harlem, New York. Founded in 2005, BOS Development develops the spectrum of projects necessary for a vibrant community, including residential, religious, cultural, educational, hospitality, and commercial developments. She is actively developing church-anchored development projects in the Central Harlem core and Sugar Hill.
On October 24, we were joined by Marc Vlessing, Michael Sorkin and Beatrice Sibblies for cocktails and conversation on building affordable housing in London.
As chief executive officer for Pocket Living, Marc develops new compact homes sold directly to middle-earning first-time buyers. Buyers are not permitted to rent their properties, and are required to sell to other middle-income Londoners. While compact units have stirred much debate, the Mayor of London endorsed Pocket Living last year with a £25m investment to develop over 1,000 new homes by 2021.
Following an introduction by Beatrice Sibblies, Marc will present his work and discuss with Michael Sorkin: How can clever design and policy unlock urban home ownership for future generations?
Event Photos ↓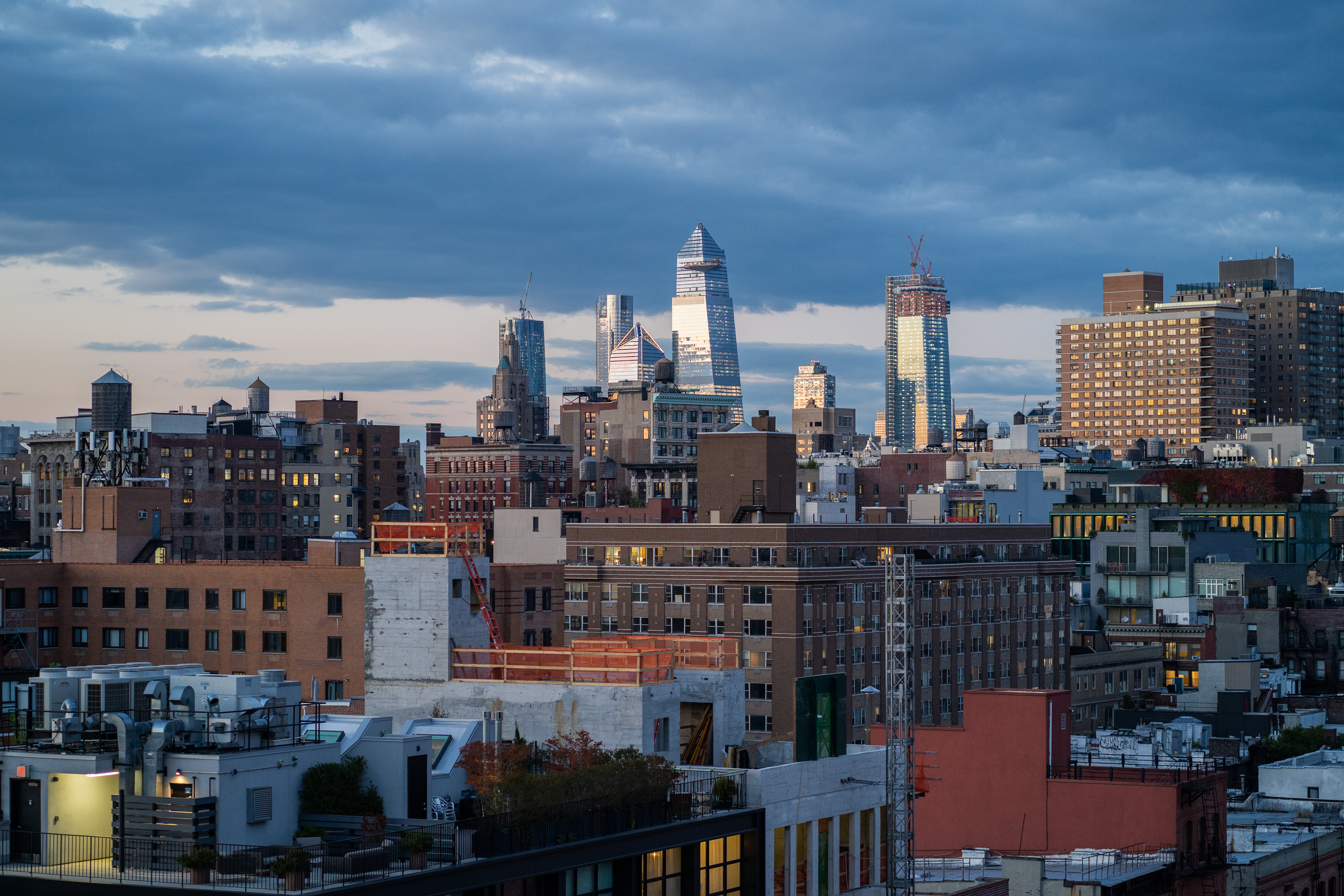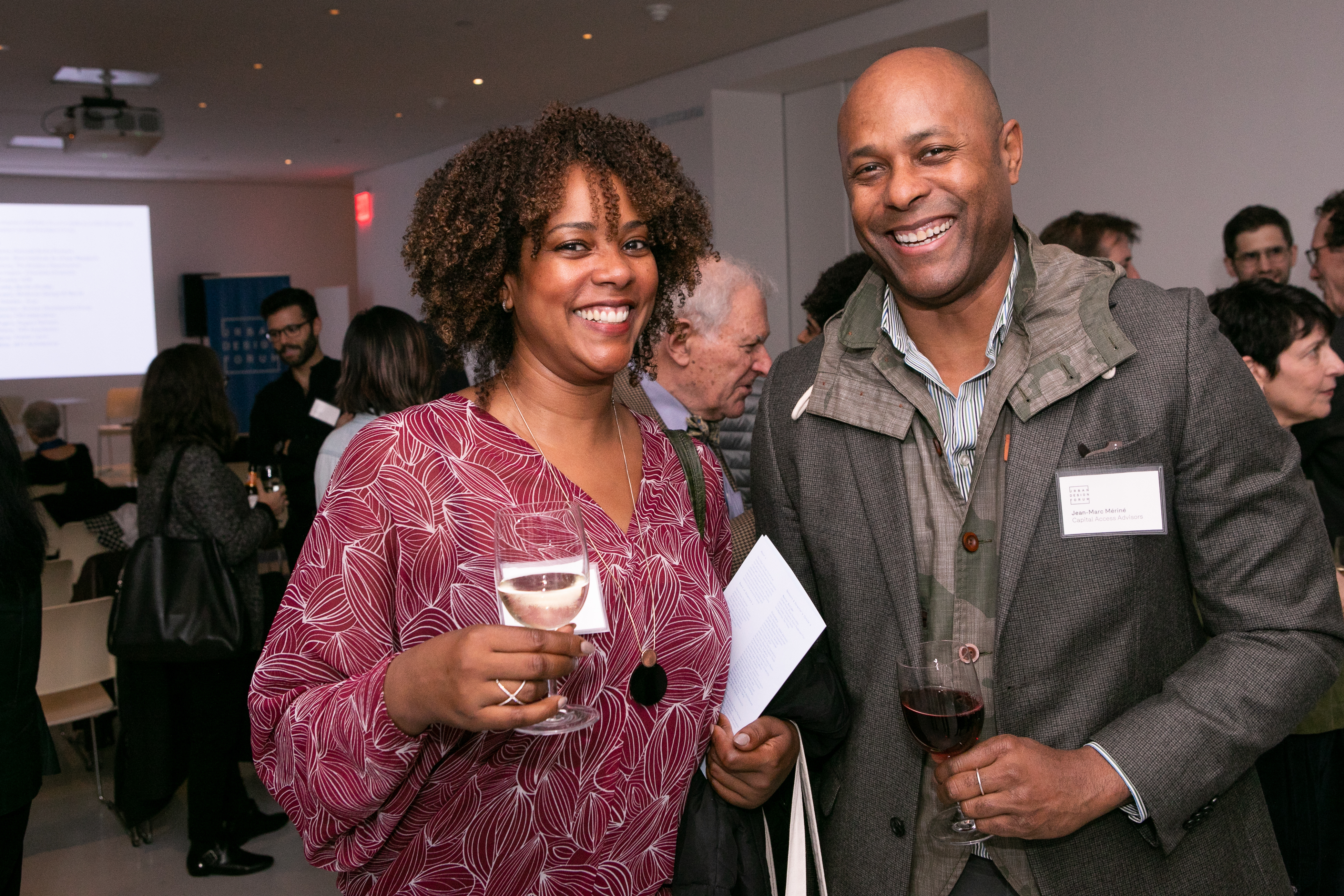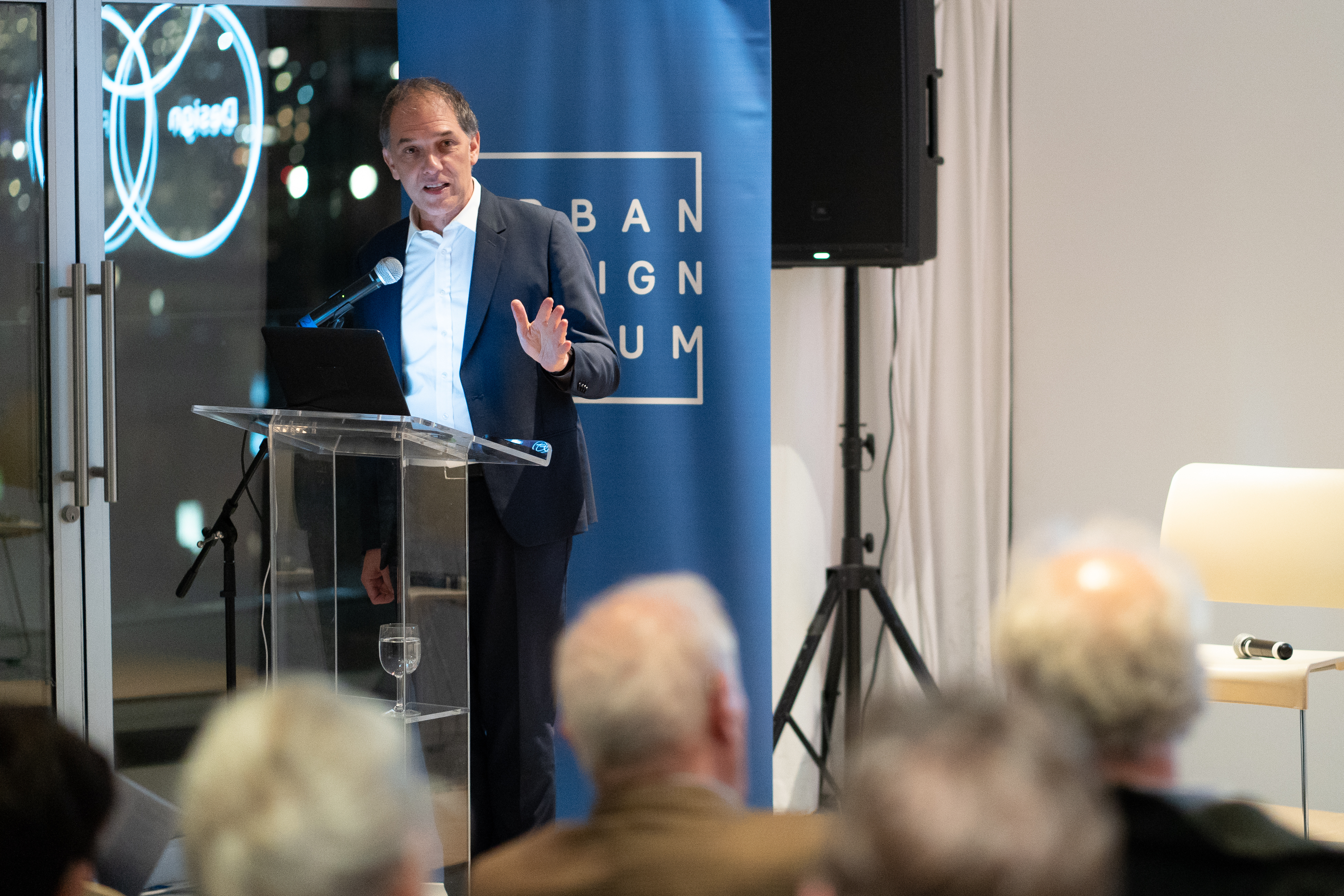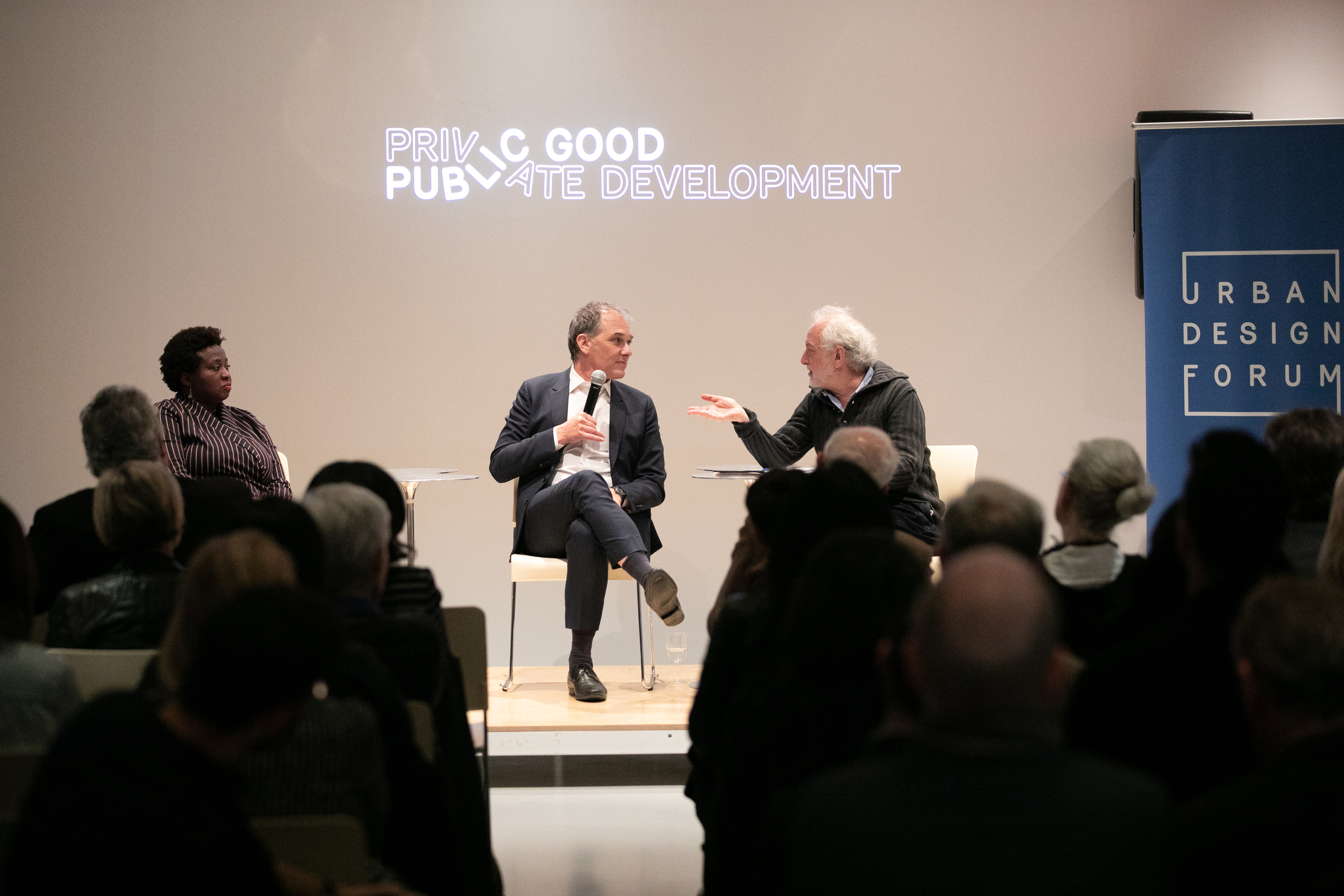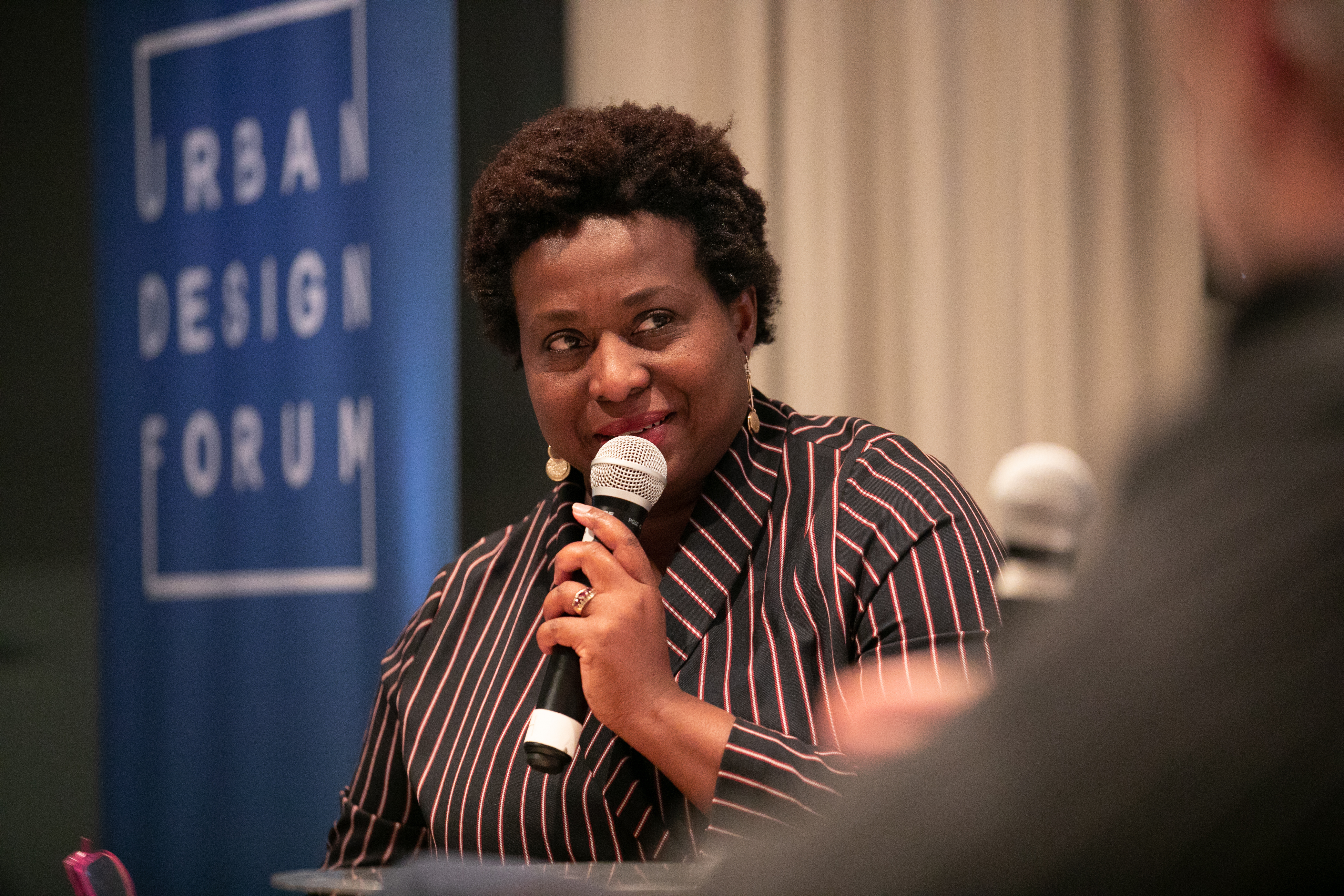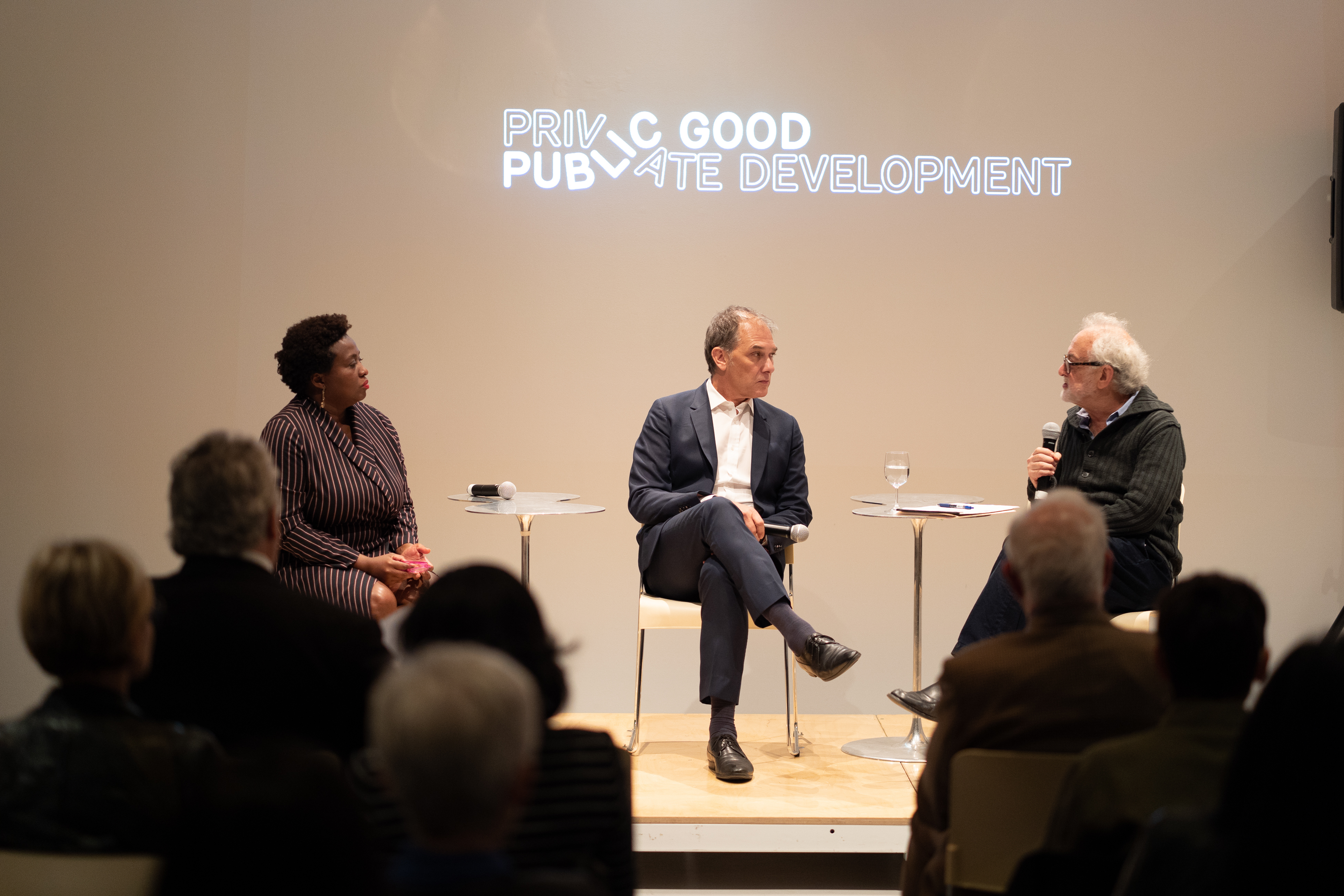 Guest Policy ↓
The Urban Design Forum promotes conversation between invited civic leaders, designers, developers and advocates. Attendance is exclusively available to Fellows of the Forum. Learn more about becoming a Fellow.
Our Sponsors ↓
This program is made possible through the support of Kohn Pedersen Fox, Rose Associates, Related Companies and our Director's Circle.
Shape our year-long inquiry by becoming a program sponsor and promote conversation between our Fellows and invited decision-makers on the future of neighborhood development.
To learn more, please contact Daniel McPhee, Executive Director, 646-928-0553, daniel@urbandesignforum.org.
About Private Development, Public Good ↓
This event is the forth of our Private Development & Public Good program, a conversation series with civic leaders from New York's peer cities. On its 40th anniversary, the Urban Design Forum launched its new Global Exchange program, to foster dialogue between New York and its peer cities as they pioneer new approaches to housing, infrastructure and open space.
Image credit ↓