December 8th, 2023
9:00am - 11:00am
Skidmore, Owings & Merrill
7 World Trade Center, New York, NY, USA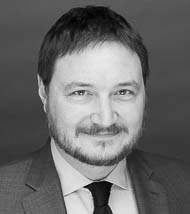 Robert Holbrook is the Executive Director of Get Stuff Built, a mayoral initiative to accelerate housing production, where he oversees the Office Conversion Accelerator. Rob has worked in and with City government for 18 years, as a land use planner at the Department of City Planning and as a policy advisor and land use planning director at the New York City Economic Development Corporation. In 2022, he led the City's Building and Land Use Approval Streamlining Taskforce, which produced the "Get Stuff Built" plan that he currently works to implement.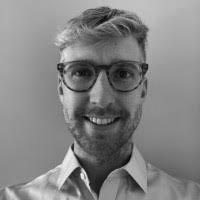 Doug is the Assistant Director of Economic Development and Regional Planning at the New York City Department of City Planning. Most recently, he led the New York City Office Adaptive Reuse Study and has a decade of experience working in the private and public sectors as an economist and urban planner in London and New York. Doug formerly worked at the consulting firm Arup and New York City Economic Development Corporation.
Join us for a breakfast discussion on the City's new Office Conversion Accelerator with Robert Holbrook and Doug Rose.
With a dire need for new housing supply, New York has the potential to transform millions of square feet of vacant office space into new housing. However, adaptive reuse of office buildings is structurally challenging, costly, and overrun with bureaucratic hurdles. To expedite office-to-housing conversions, the Adams administration launched the Office Conversion Accelerator, a program to streamline city resources to assist owners and developers with these complex projects.
We will hear from Robert Holbrook, Executive Director of Get Stuff Built and Doug Rose, who led the recent Office Adaptive Reuse Study at the NYC Department of City Planning, on how the accelerator plans to cut red tape.
How can New York City streamline office conversions to support broader housing growth?
Guest & Accessibility Policies
Urban Design Forum promotes conversations between invited civic leaders, designers, developers, and advocates. This event is open to Forum Fellows and their guests.
We strive to host inclusive, accessible events that enable all individuals to engage fully.

The venue will have an entrance and elevators that are ADA-accessible.
This event will offer amplified sound.
If you're not feeling well, please stay home. Face masks are encouraged, particularly if you have been recently exposed to colds, flus, or other illness. If you have been exposed to someone who tested positive for COVID-19 in the past 10 days, a high-quality, well-fitting face covering is required at all times.
Please refrain from wearing strong fragrances to accommodate guests with allergies or environmental sensitivities.
If you have additional needs, we will do our best to accommodate. Please contact rsvp@urbandesignforum.org.
About Public Works
Public Works is a new discussion series to drive civic dialogue around new and forthcoming built environment projects in New York City. Throughout the year, we invite government officials and private sector leaders to present design and development initiatives that shape the public good. Our goal is to create an open and collegial venue for deeper conversation between the public sector and our network of civic leaders building, caring for, and maintaining our city.
Continuing Education
Urban Design Forum is now an AIA CES provider. If there are other continuing education credits you are interested in receiving, please contact Miranda Bellizia, Director of Member Engagement, miranda@urbandesignforum.org.
This event has been approved for 2 AIA CES LUs.
Photo Credit: Daniel Foster, licensed by CC BY-NC-ND 2.0