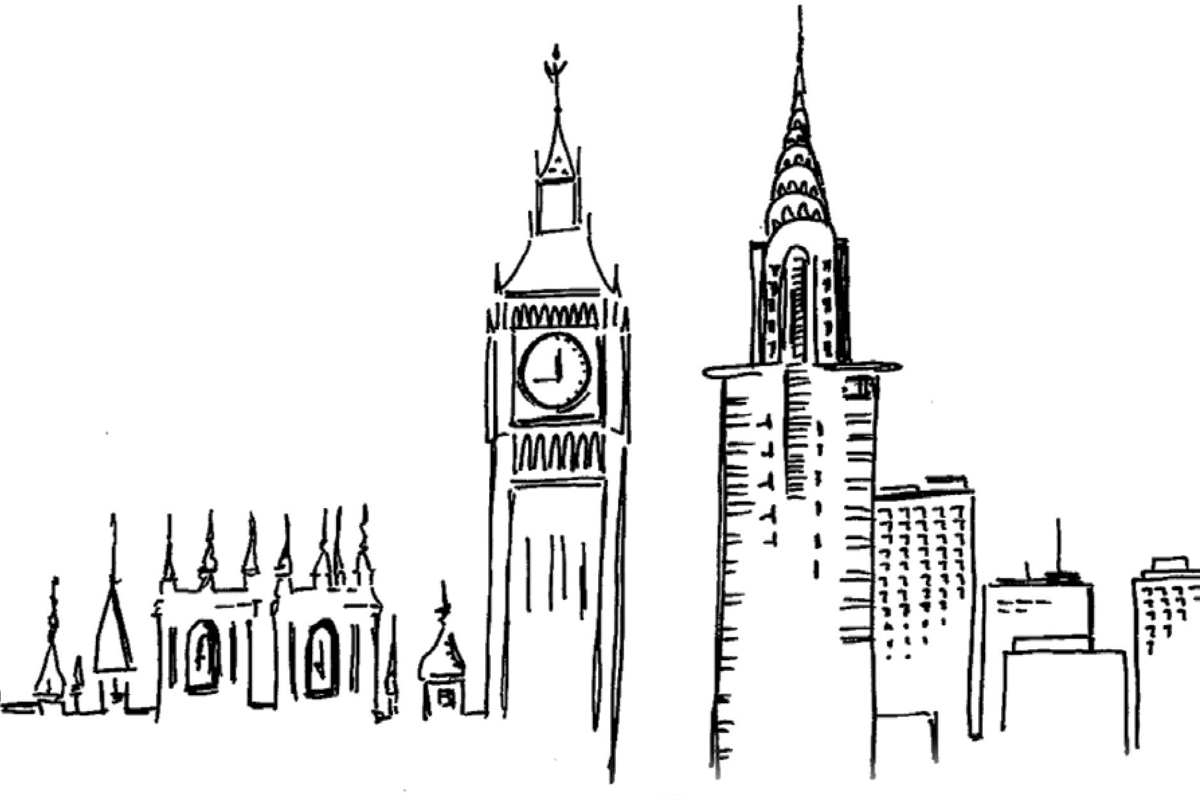 Courtesy of New London Architecture
Starting: October 1st, 2014 — 8:30amEnding: October 1st, 2016 — 10:30am
Kohn Pedersen Fox
11 West 42nd Street, New York, NY, United States
Eric Gertler is the EVP of the New York City Economic Development Corporation and as Managing Director of the Center for Economic Transformation. In this role, he is responsible for spurring economic development through programs that promoted industry growth, with an emphasis on innovation, quality job creation, and industry diversification. He has overseen over 100 initiatives to further these goals and also directed hundreds of millions of dollars of city investments into the local economy. This broad suite of initiatives includes job growth programs, investment funds, incubators, and public-private partnerships, encompassing diverse sectors such as life sciences, healthcare, finance, non-profit, international, media, tech, manufacturing, and cleantech.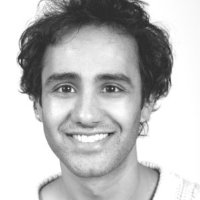 Rohan Silva co-founded Spacious Ltd., SECOND HOME Ltd. and has been an Entrepreneur in Residence at Index Ventures since June 2013. Mr. Silva worked in the education technology industry and served as a Senior Technology Advisor/Senior Policy Advisor to Mr. David Cameron. He served as the architect of the Government's Tech City initiative. Mr. Silva was responsible the Tech City initiative and was also responsible for policies that have improved the environment for the United Kingdom start-ups, Entrepreneur Relief and Entrepreneur Visas. He is a WEF Young Global Leader, and serves on the boards of various organizations including the Whitechapel Art Gallery, Year of Code, Entrepreneur First and the London Contemporary Music Festival. He spent four years as an Economic Advisor for Mr. George Osborne, as well as a two year stint as a policy Analyst for the Treasury. He is a Research Affiliate at MIT.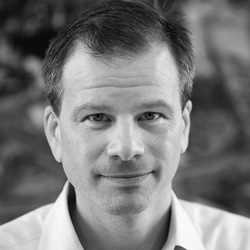 In August 2013, Andrew Kimball joined Industry City as CEO directing the redevelopment of the long-underutilized six-million square foot industrial facility in Sunset Park, Brooklyn. In March 2015, Industry City launched a 12-year, $1B redevelopment that will create 20,000 jobs through a unique mixed-use blend of innovation economy and modern manufacturing, retail, and academic uses.

From 2005 to 2013, Mr. Kimball served as President and CEO of the Brooklyn Navy Yard overseeing the transformation of the 300-acre former Naval ship-building facility into a national model for the creation of innovation economy jobs and sustainability.

Prior to his Navy Yard appointment, Mr. Kimball served as Director of Operations for NYC2012, the privately-funded bid to bring the 2012 Olympic Games to New York City, and as Vice President of the New York Public Library. He holds a BA from Hamilton College and is a graduate of the Coro Public Affairs Fellowship program. Mr. Kimball lives in Park Slope, Brooklyn, with his wife, Sarah Williams, and two children and serves on the boards of the Citizens Budget Commission, Prospect Park Alliance (Executive Committee) and the Coro New York Leadership Center (Vice Chair).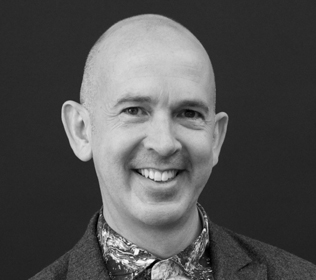 David is a Senior Partner at Hawkins\Brown Architects. He has more than 20 years' experience of leading award-winning projects within the education, commercial, arts and regeneration sectors. Alongside developers Urban Splash, David was responsible for the regeneration of the Grade 2* listed Park Hill estate in Sheffield, which was shortlisted for the Stirling Prize in 2013. A recent project was Here East - the repurposing of the former Olympic Press, Media and Broadcast Centres within the Queen Elizabeth Olympic Park.
David has chaired a number of competition and jury panels including Forgotten Spaces Sheffield, Regional RIBA Awards and advised the British Pavilion at the 2014 Venice Architectural Biennale. He lectures at a number of universities and is an external examiner at the University of the Creative Arts. David sits on the boards of Oily Cart, S1 Artspace, Tannery Arts and the Drawing Room.
London and New York are harnessing smart industries to drive growth in science, technology and research and underpin their respective pushes for global competitiveness. And designing to allow greater collaboration between companies and sectors appears to be one of the main thrusts in that drive, on both sides of the Atlantic.
Those were some of the key themes of the sixth special simultaneous seminar between the two cities in a series called NY-LON, held at KPF's offices in the two time zones earlier this month.
Eric Gertler, managing director of the centre for economic transformation in New York's Economic Development Corporation said that he is focused on developing physical assets with millions of square feet around the city, developing real estate like the High Line Park and working on strategic planning and implementation. New York had rebounded in almost all sectors since 2009's global recession, but Gertler's department was now concentrating on a diversifying economy, following a fall-off in the financial sectors. This work involves removing barriers for technology firms to grow, including in allowing them more access to public data, as well as supporting firms in manufacturing, fashion and media, all of which were witnessing 'huge change'. 'We're figuring out how we can help all of these industries to transform and be robust industries in New York City', he said. Other measures include creating 16 different incubators to help tech companies in one of their biggest challenges – finding space, while the department's applied science initiative has spawned a world class campus to create what the backers hope will be an economic impact of over £30bn over the next 30 years.
London responded with a presentation from Rohan Silva, one of the prime movers in Tech City as a senior adviser to PM David Cameron and now the co-founder of Second Home, a place where people can 'come together and coalesce'. 'I happen to believe that the composition of our economy has changed over the last 30 years but our cities haven't kept pace', said Silva. Second Home aims to fill that void, allowing for the cross-pollination of ideas from emerging, clustering companies seeking space. The firm is transforming a former carpet factory in Brick Lane – where fashion meets design, tech and finance – with a scheme to encourage collaboration. 'We need the integration of design, of curation, and stirring the pot. If we can do that, really great things will happen when it comes to innovation, for many years to come.'
The conference also heard from Industry City chief executive Andrew Kimball in New York, who talked about how huge, disused complexes in the city such as Brooklyn's Navy Yard could be brought back to life as vibrant hubs of activity, where ground-floor retail, transportation and events are vital components. And David Bickle, partner of HawkinsBrown talked about a similar challenge to his practice in reworking the former broadcasting centre at the London Olympics into Here East, a new 1.2m sq ft multi-use space in the Queen Elizabeth Park including accommodation for Loughborough University, BT Sport, and a creative 'hive' of studios for 'digitally enabled creative businesses'. 'This is a unique time for business', said Bickle. 'New digital tools and techniques are disrupting and challenging established models and are creating entirely new ways of doing business.' To answer this need, the building, and spaces between buildings at Here East have been designed to encourage collaboration and learning.
–David Taylor, Editor, New London Quarterly
About NYLON ↓
Hosted with New London Architecture, the Center for Architecture, and Kohn Pedersen Fox, our transatlantic exchanges bring together industry professionals in New York and London to share knowledge on key issues in both cities, from affordable housing policy to tall buildings.