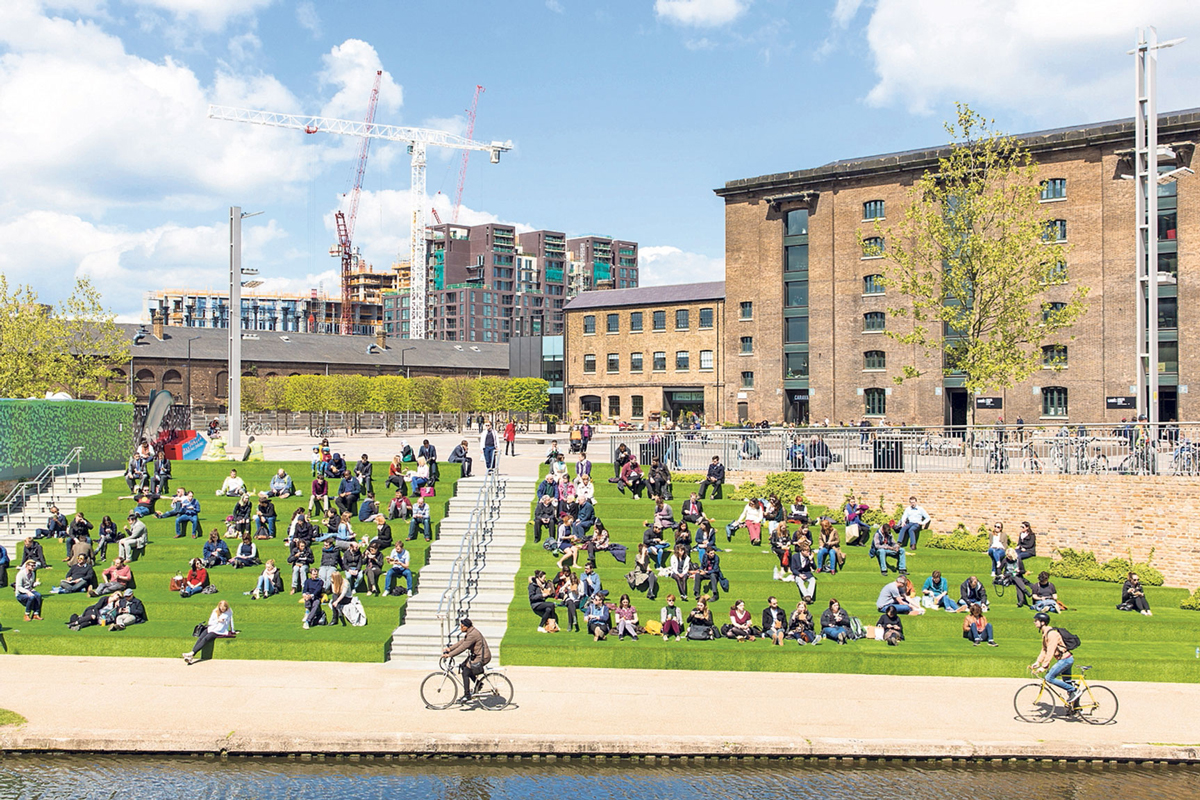 November 13th, 2018
6:00pm - 8:30pm
Pier A Harbor House
22 Battery Place, New York, NY, USA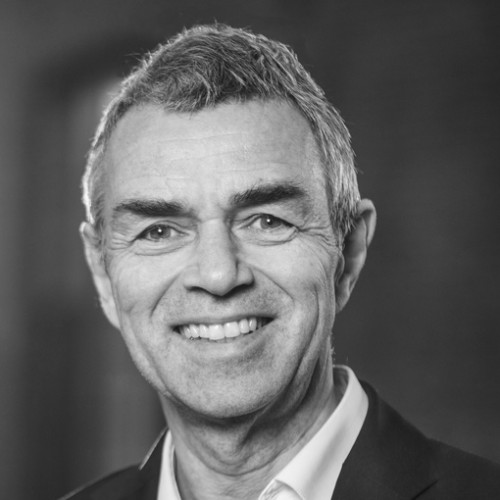 David joined Argent in 1990, he was appointed Managing Partner of the new Argent LLP in 2012 and is Joint CEO of the new Argent Related Partnership. He oversees the sourcing, master planning, building design, financing and legal aspects for all projects. David is also ex-President of the British Council for Offices and sits on the Policy Committee of the British Property Federation and on the Advisory Board for the UKTI's Regeneration Investment Organisation.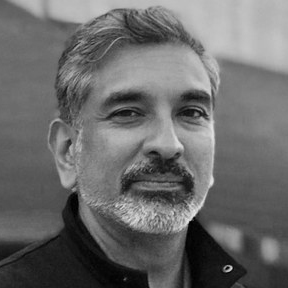 Vishaan is the founder of Practice for Architecture and Urbanism (PAU), a New York-based architecture studio dedicated to the advancement of metropolitan life. He is also a Professor of Practice at Columbia University, where he teaches architectural design and urban theory. Prior to founding PAU, he served as the director of planning for Manhattan under Mayor Michael Bloomberg, during which he helped to plan the High Line, the reconstruction of the World Trade Center and the expansion of Columbia University.
On November 13, we welcomed David Partridge and Vishaan Chakrabarti for a conversation on building London's latest mixed-use neighborhood, King's Cross.
Once the transportation center of London, the King's Cross rail yards had become a largely vacant and contaminated site by the 1980s. The construction of the new rail link to Paris in 2001 triggered a 67-acre redevelopment scheme, led by developer Argent and master planners Allies and Morrison and Porphyrios Associates.
The master plan prioritized the public realm, calling for 10 new public squares, 20 new streets, the rehabilitation of 20 historic buildings and structures, and ample public transit. By 2020, the neighborhood will house 2,000 residential units, 3.4m sf of office space, and 500,000 sf of retail, leisure, and educational uses.
As Chief Executive Officer of Argent LLP, David has led the King's Cross project for nearly two decades. Vishaan Chakrabarti, designer behind Williamsburg's Domino development and master planner of Sunnyside Yards, will join David to discuss: how can vacant infrastructure be reimagined as thriving mixed-use neighborhoods? And how can cities balance preservation and creative change in historic neighborhoods?
Event Photos ↓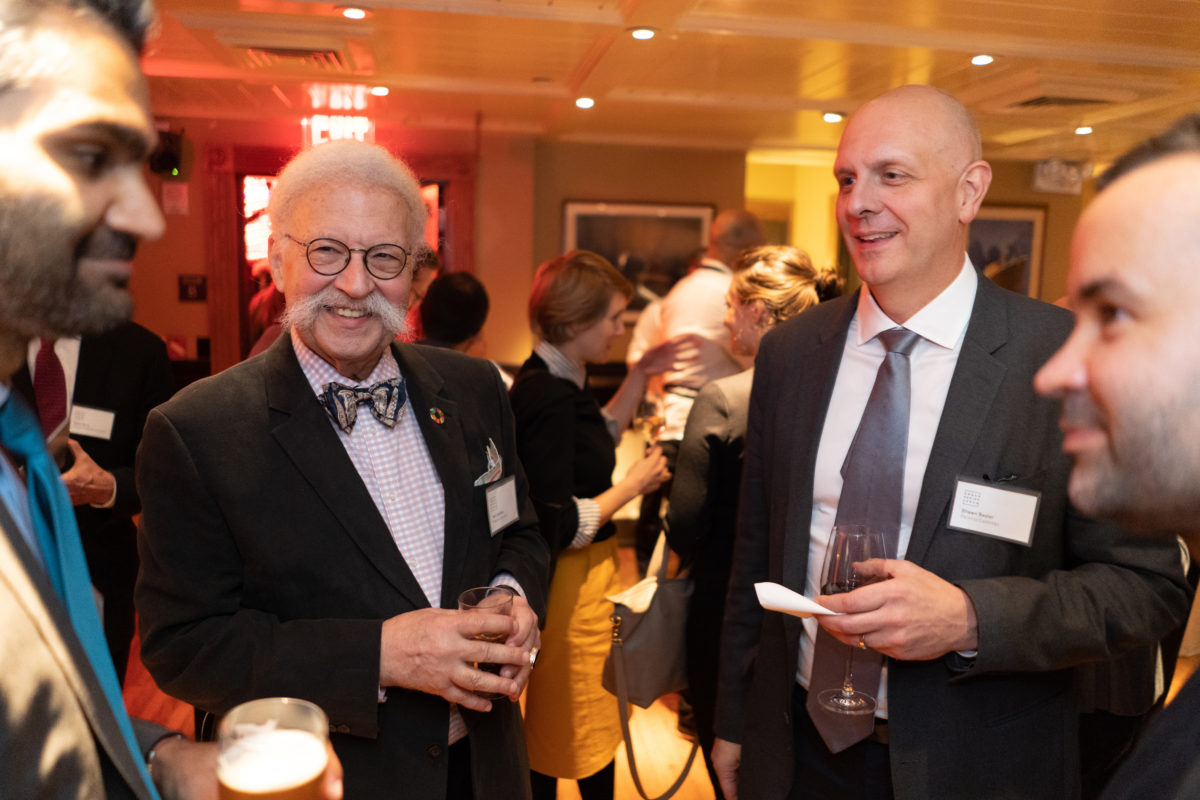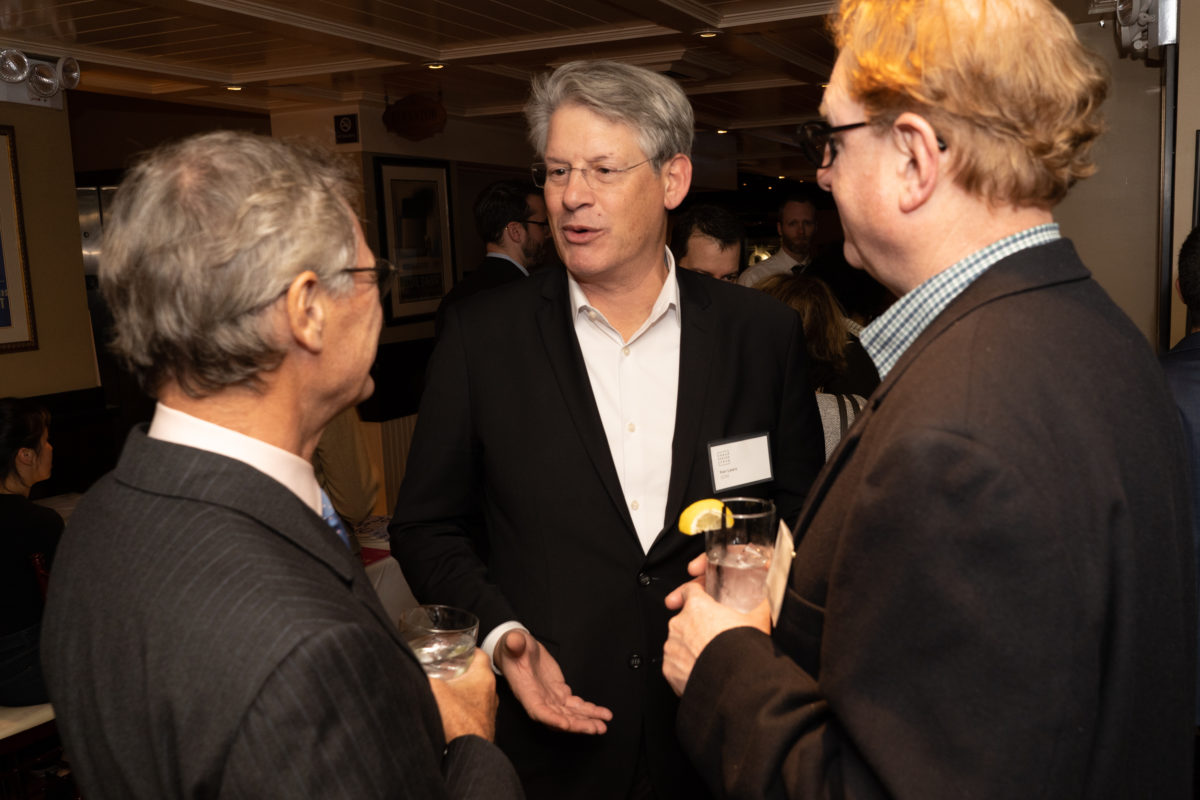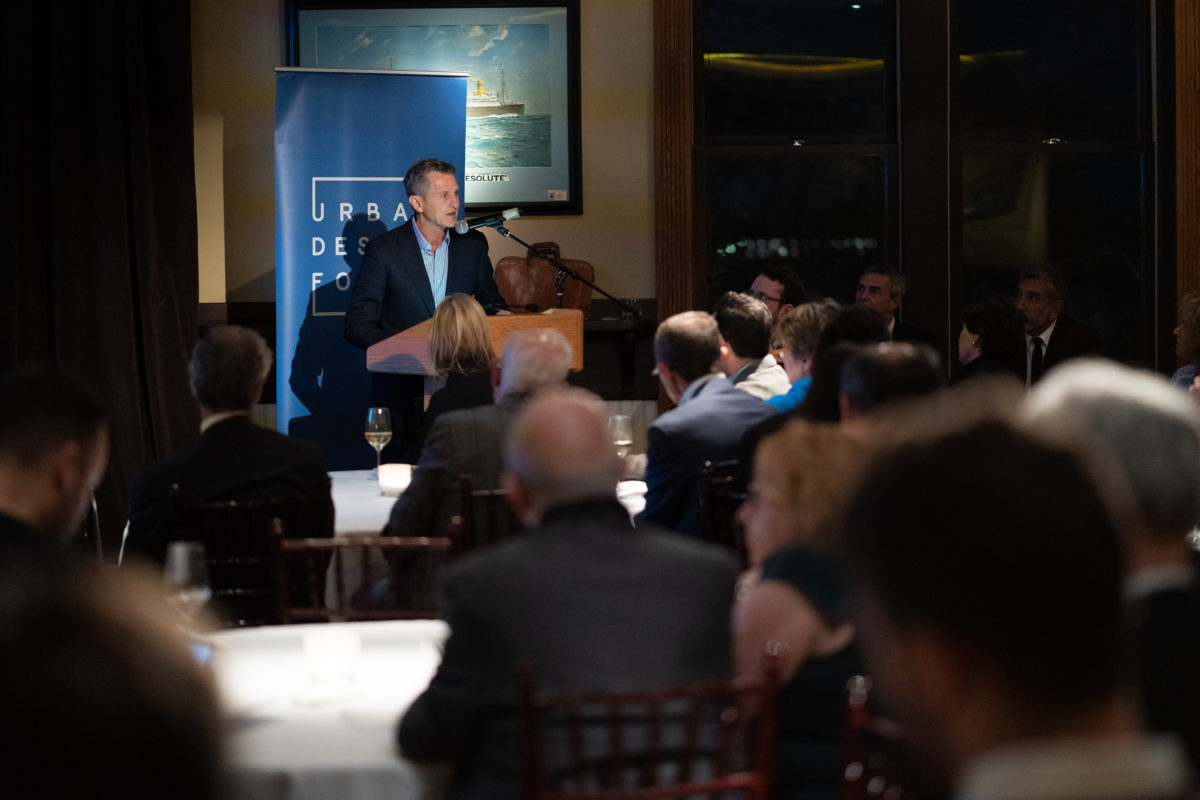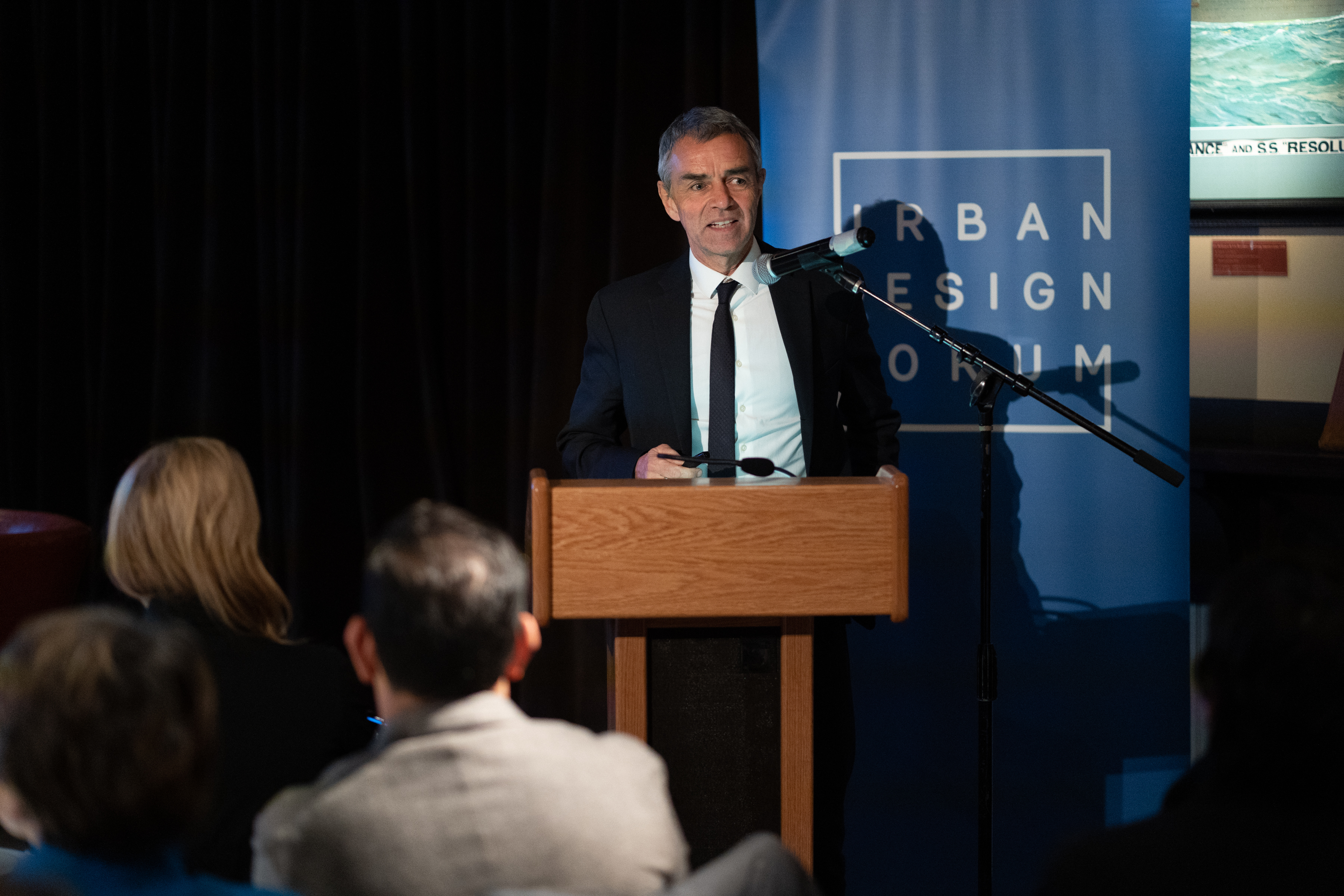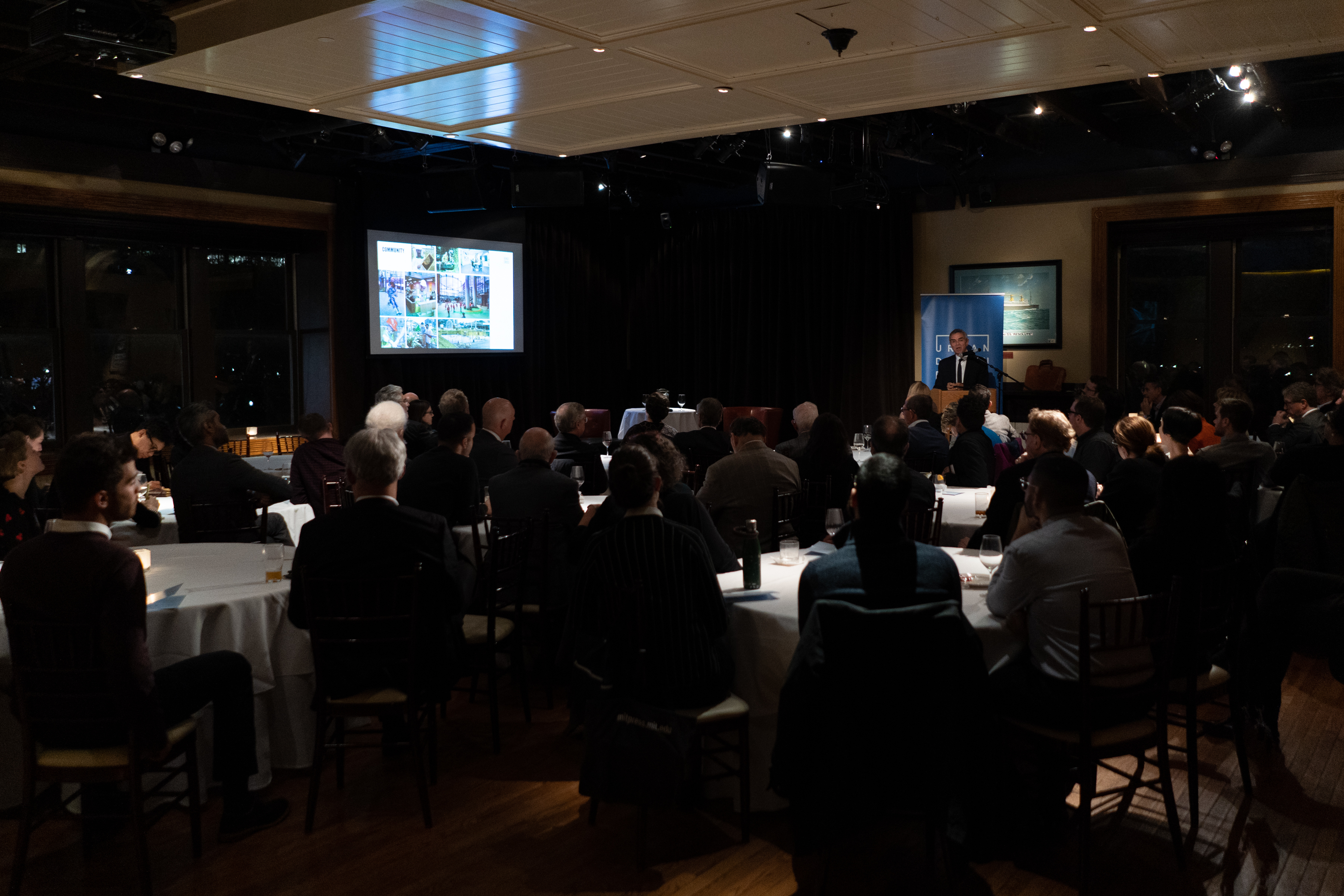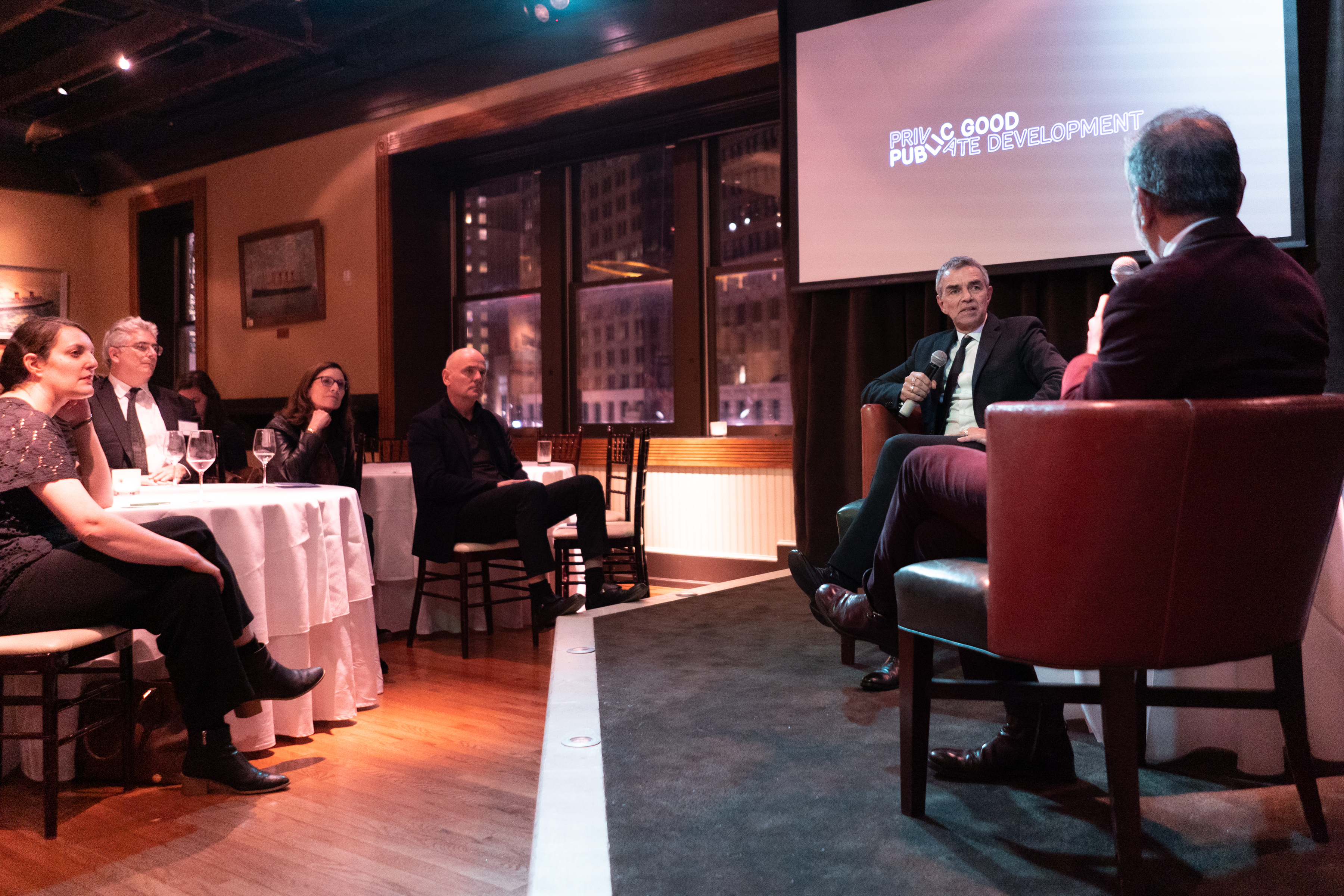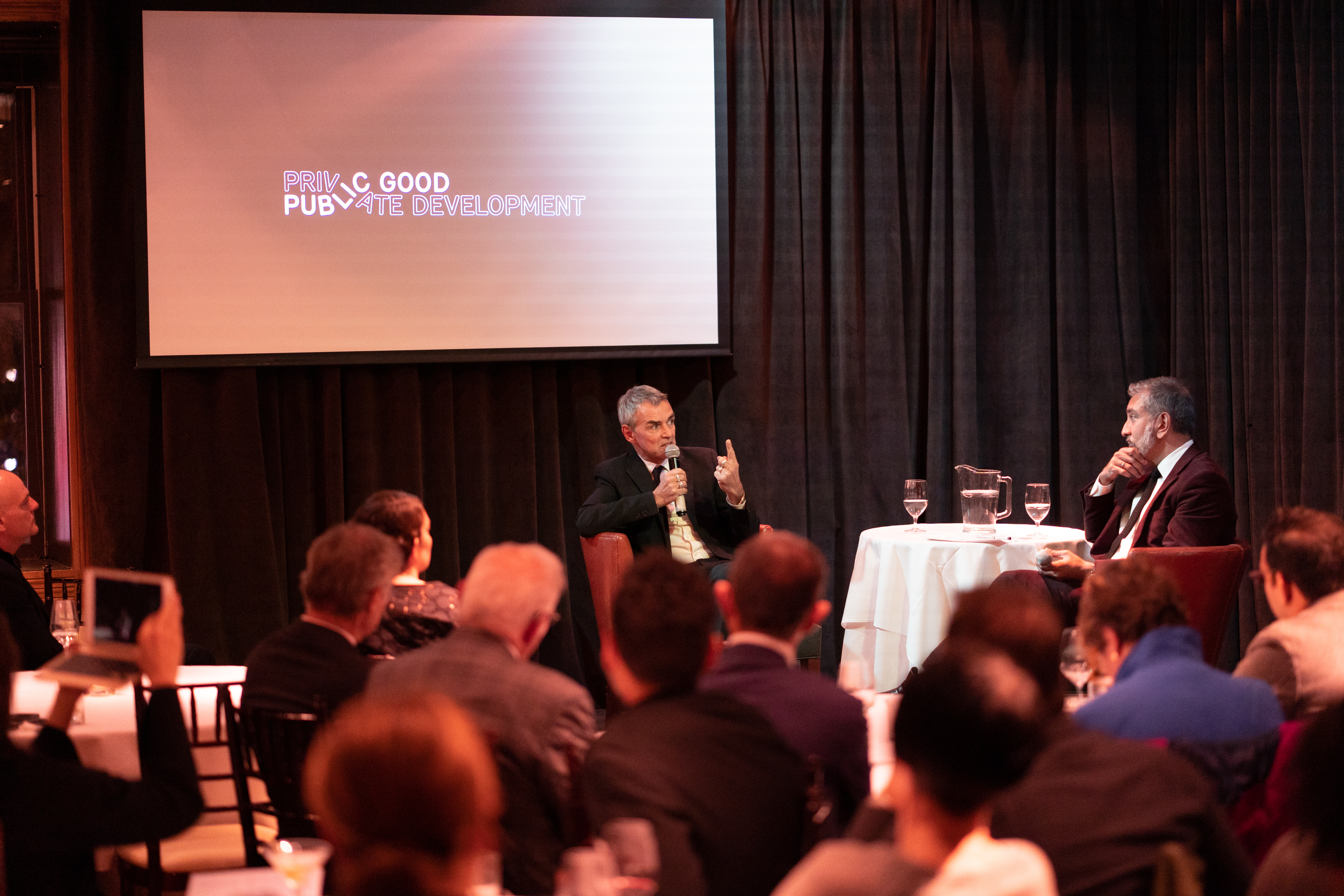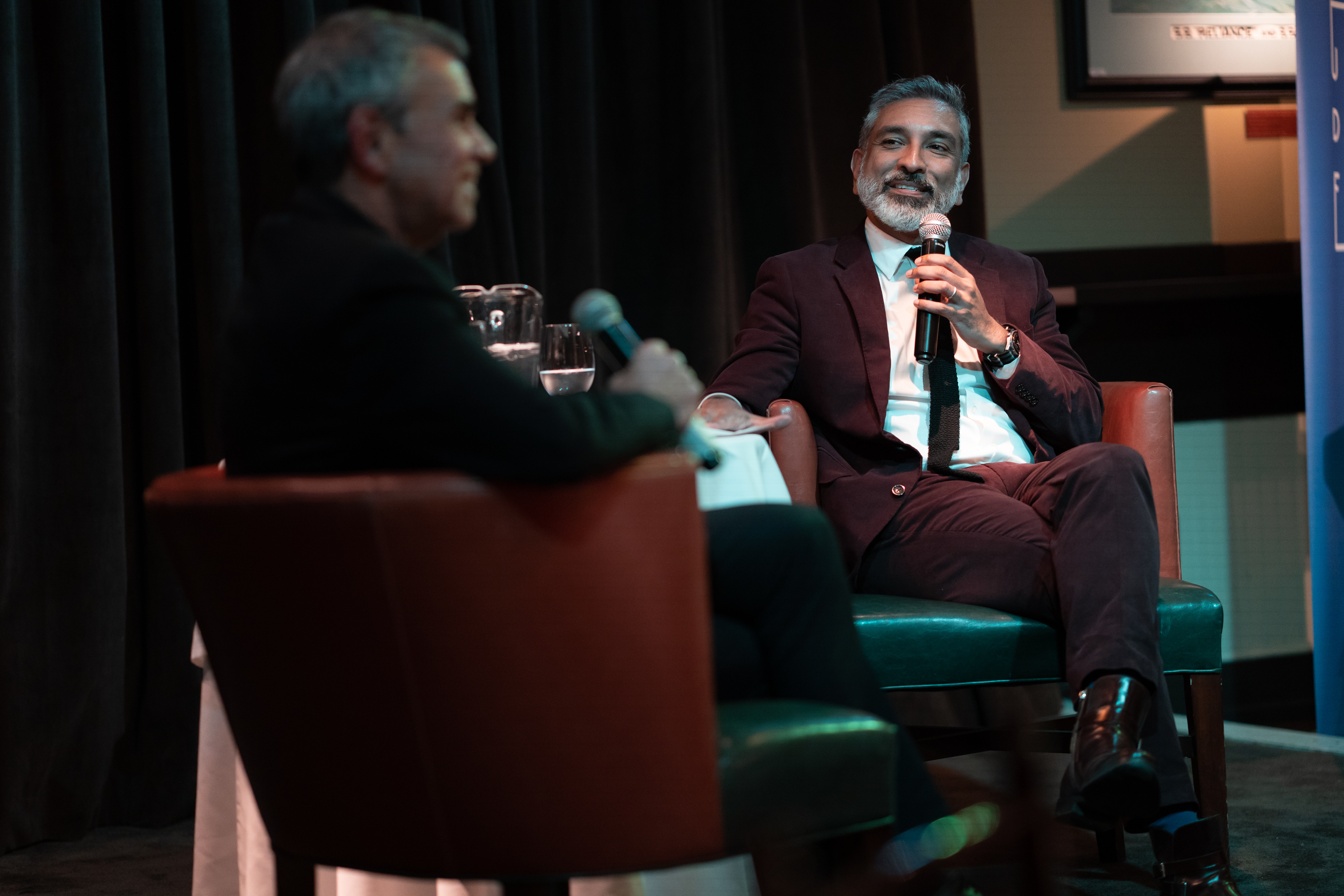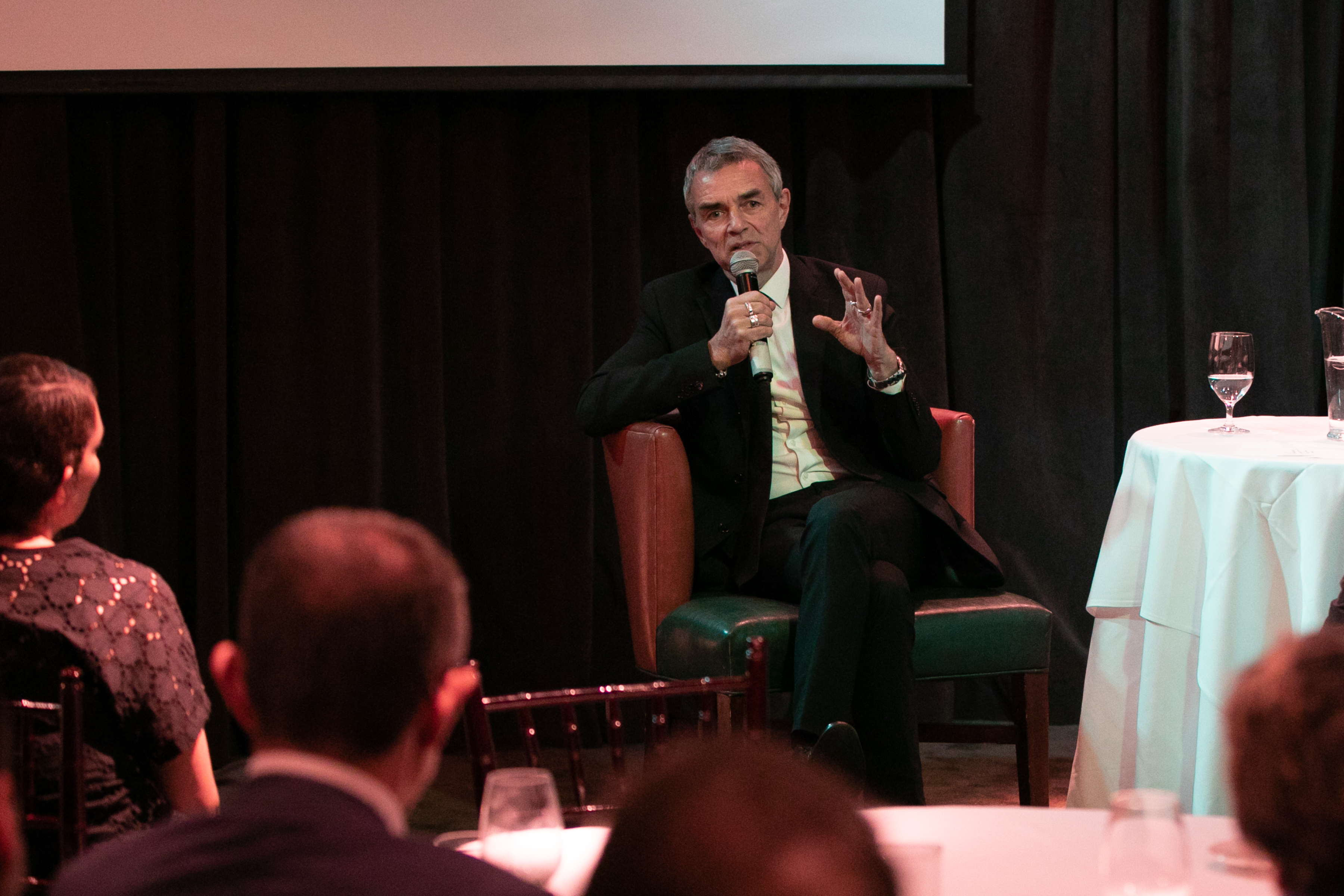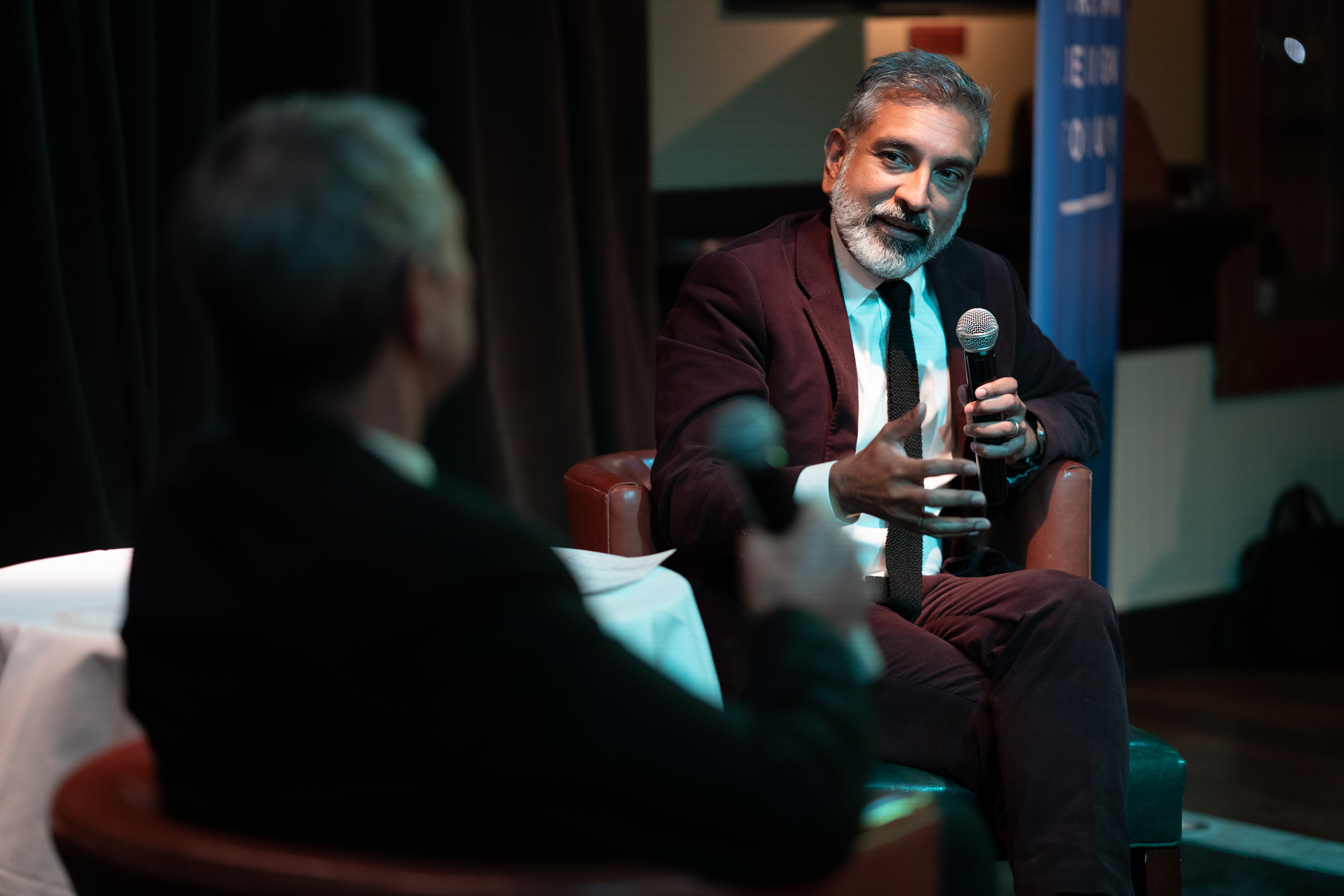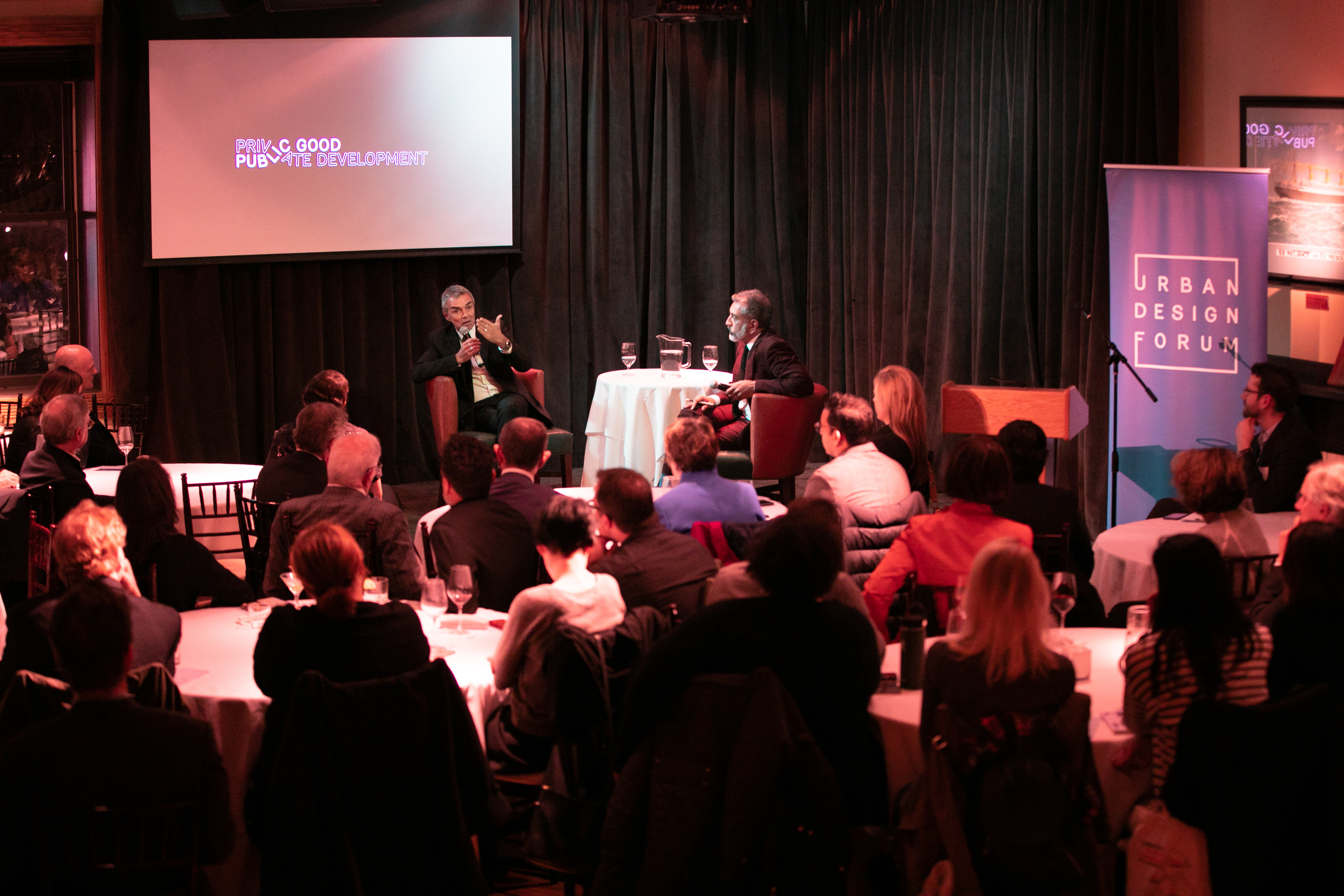 Our Sponsors ↓
This program is made possible through the support of Kohn Pedersen Fox, Rose Associates, Related Companies and our Director's Circle.
Shape our year-long inquiry by becoming a program sponsor and promote conversation between our Fellows and invited decision-makers on the future of neighborhood development.
To learn more, please contact Daniel McPhee, Executive Director, 646-928-0553, daniel@urbandesignforum.org.
About Private Development, Public Good ↓
This event is the fifth of our Private Development & Public Good program, a conversation series with civic leaders from New York's peer cities. On its 40th anniversary, the Urban Design Forum launched its new Global Exchange program, to foster dialogue between New York and its peer cities as they pioneer new approaches to housing, infrastructure and open space.
Image credit ↓