October 3rd, 2019
6:30pm - 8:30pm
Cedars Hall
745 Fox Street, The Bronx, NY, USA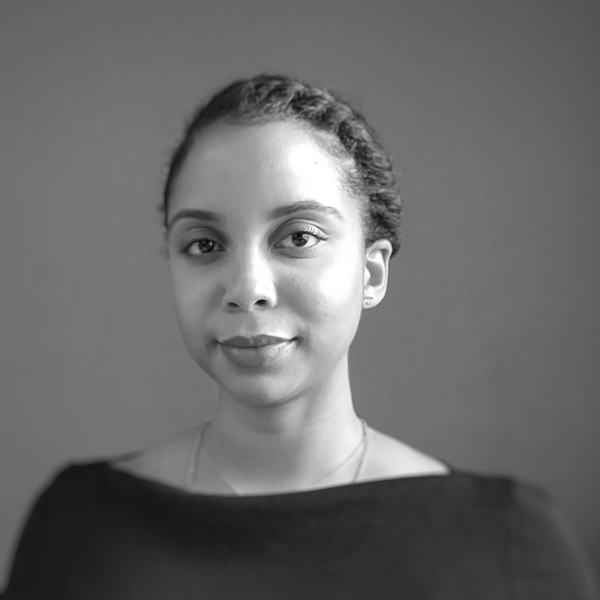 Digser Abreu is an Environmental Planner for the New York City Housing Authority (NYCHA) Real Estate Division. Through her work, she supports public and private entities in achieving compliance with Federal, State, and Local environmental regulations for new construction, rehab, and development rights projects. She is an Urban Design Forum 2019 Forefront Fellow targeting climate change through the lens of intersectionality.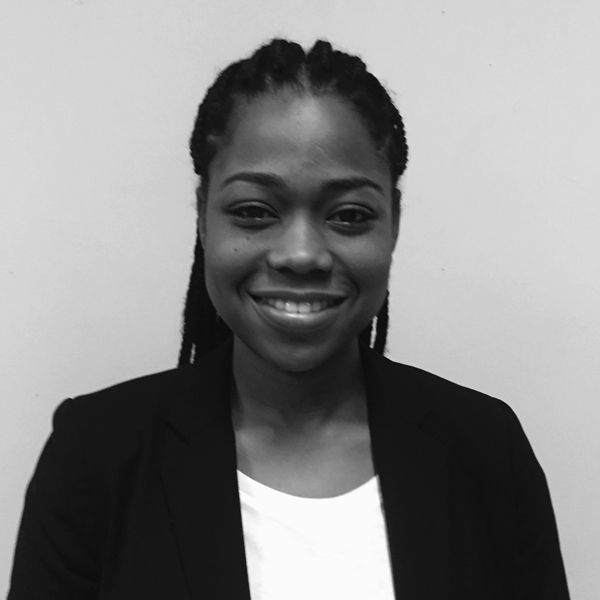 Rhonda-Lee works at the Housing Specialist at Lantern Community Services where she manages housing transitions for young adults who have aged out of foster care. She is passionate about the role sustainability and environmental stewardship play in promoting livable urban communities for all New Yorkers. She earned her Master of Urban Planning from CUNY Hunter College.
Dorraine's work is situated at the intersection of resilient infrastructure, workforce development and community engagement. She helps manage RISE: NYC, a $30 million Superstorm Sandy business recovery program, that aims to deploy innovative new technologies that make the city more resilient. Dorraine is also exploring the emerging offshore wind industry in the US North East; focusing on workforce development and best practices for creating robust pipelines that can equitably connect New Yorkers to 'green jobs'.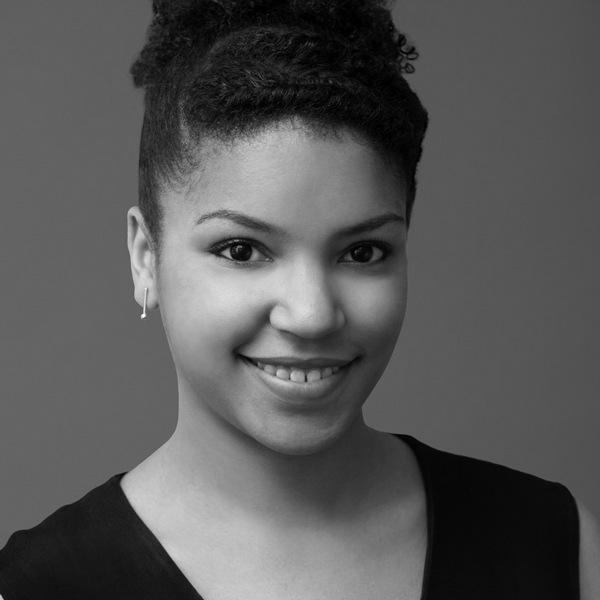 Lydia designs programs and organizational strategies that promote equitable economic development and climate adaptation. She recently led a program design and financial strategy process for the historic Greenwood Park in Baton Rouge, and also recently supported the historic and inclusive transition of Judge Lina Hidalgo, Harris County's first female County executive, with a countywide policy workshop and canvass survey process that engaged over 11,000 residents and 200 organizations.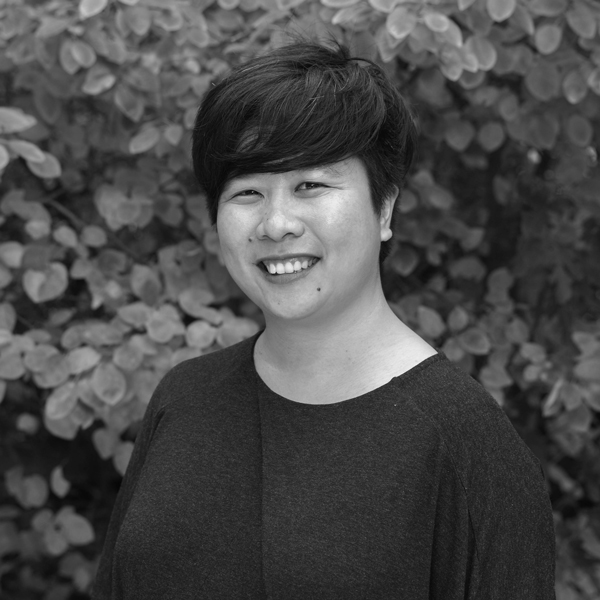 ​As a landscape architect and urban planner, Gloria ​focuses on the intersection of public space, resilient infrastructure, and equitable design. ​As Director of Projects ​at​ Open Architecture/New York, ​she implements pro-bono design projects for underserved communities. Prior to ​joining ​Stantec, Gloria worked at HNTB and SWA/Balsley. She holds a MLA and MCP from University of Pennsylvania.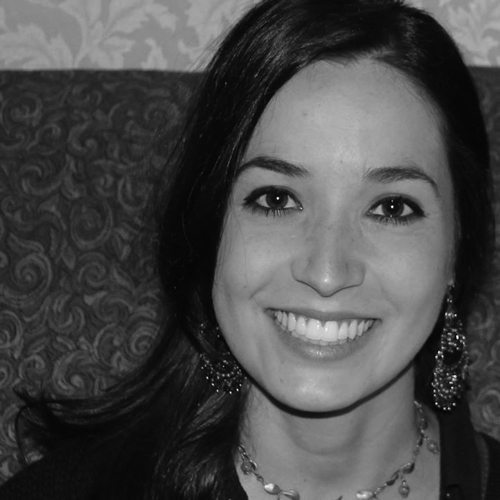 Manuela is an Urban Designer at the NYC Department of City Planning (DCP). Within the Zoning Division, Manuela serves as the project manager for Zoning for Coastal Flood Resiliency, a zoning initiative that encourages the adoption of building-scale resiliency measures within the City's floodplain. Prior to DCP, she worked in Brazil as an architect and a city planner and was a CNPQ research scholar, specialized in design for aging and ethnographic landscapes. Manuela earned her Master's degree in Architecture and Urban Design from Columbia University and her Bachelor's degree in Architecture and Urbanism from Universidade Estadual de Londrina in Brazil.
On October 3, our first team of Forefront Fellows explored the invisible networks that support communities.
Invisible networks of social relationships provide supportive services to communities everyday and during times of crisis. We aim to develop resources and ideas to support both formal and informal community leaders, and highlight their often-unrecognized efforts above and beyond any formal job or position they may hold.
In this event, through a series of conversations with guest facilitators, we will uncover these invisible networks, understand best practices and innovative approaches, and outline the resources and tools required to support these networks everyday and during extreme weather events.
Facilitators:
Nse-Abasi Esema, 100 Resilient Cities
Sonia Erika, MRCC
Geeta Mehta, Asia Initiatives
Katherine Mella, MIT CoLab
Carmen Soto, Lantern Community Services
Digser Abreu, Rhonda-Lee Davis, Dorraine Duncan, Lydia Gaby, Gloria Lau and Manuela Powidayko discussed how we can support these community heroes, and strengthen these vital social networks.
Event Photos ↓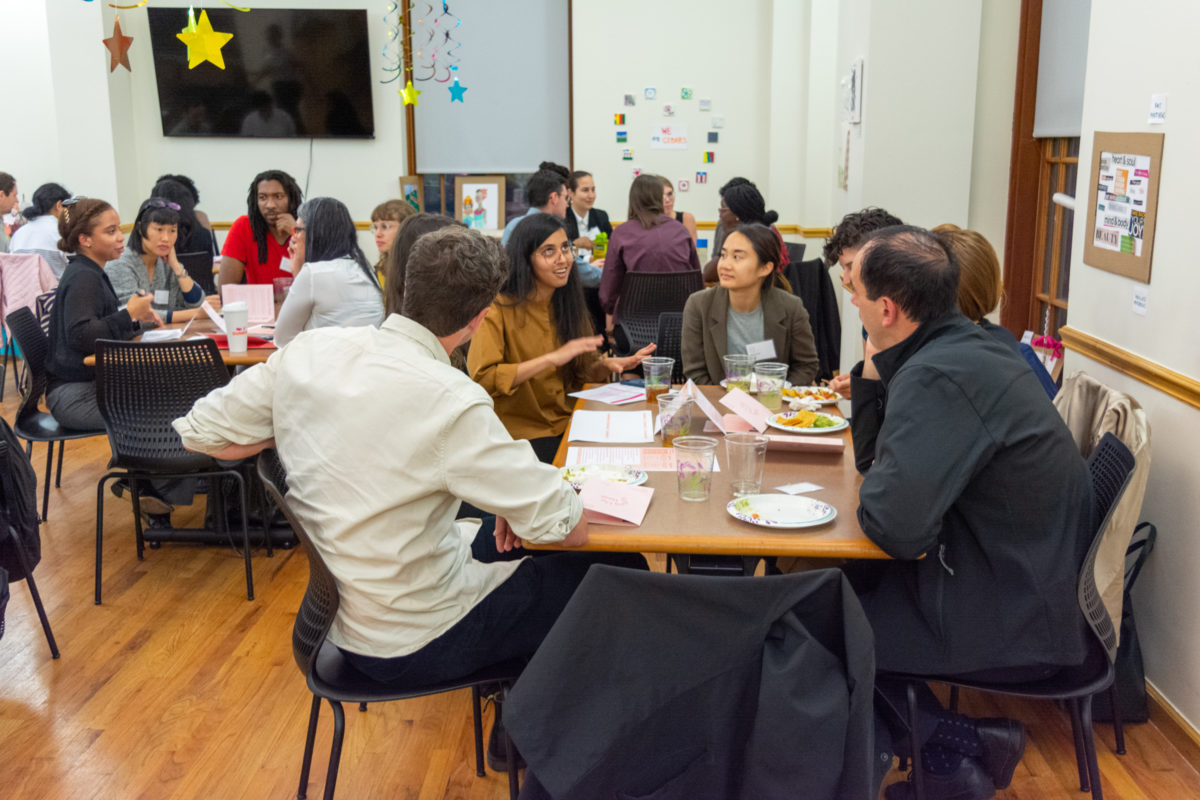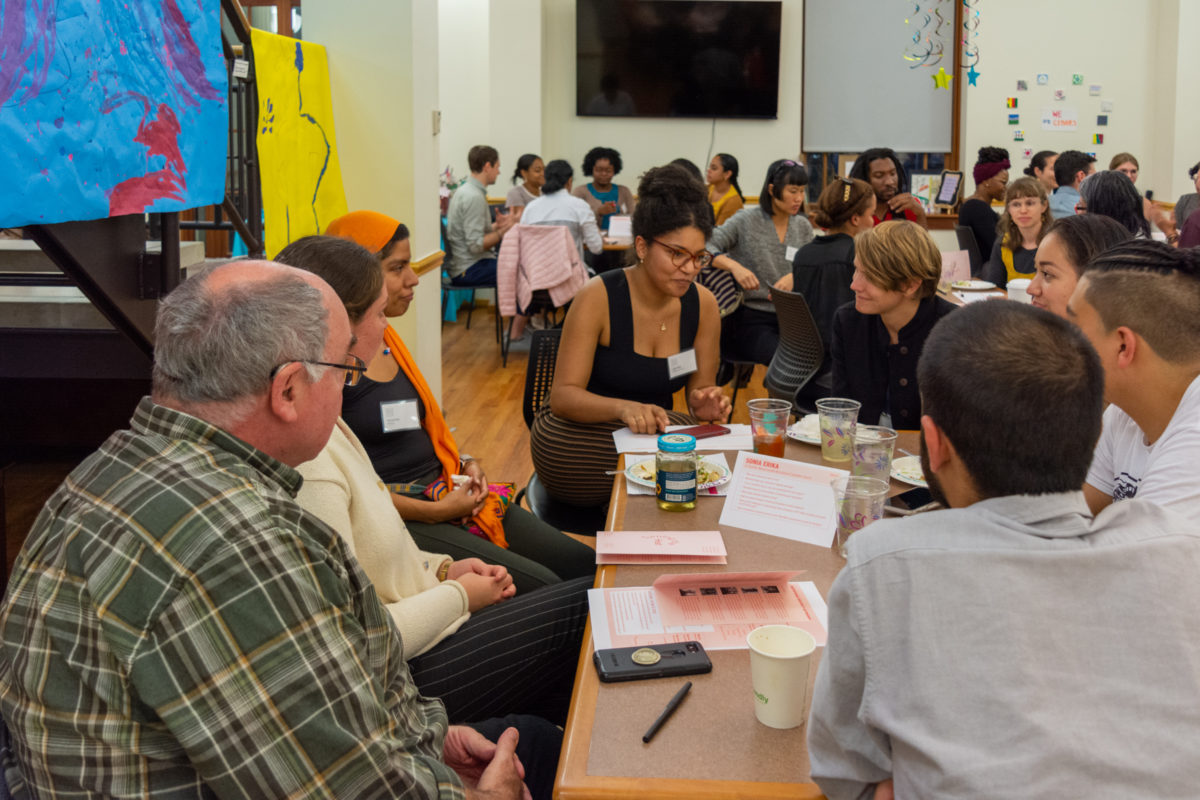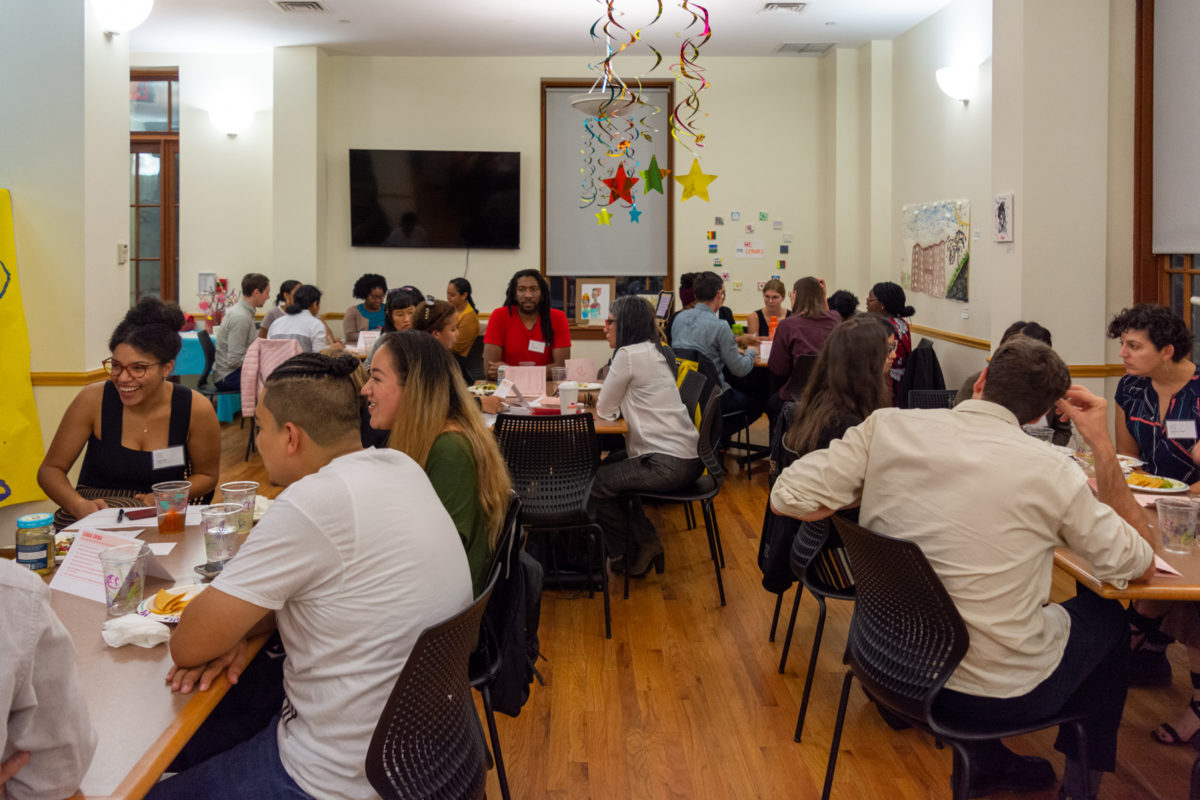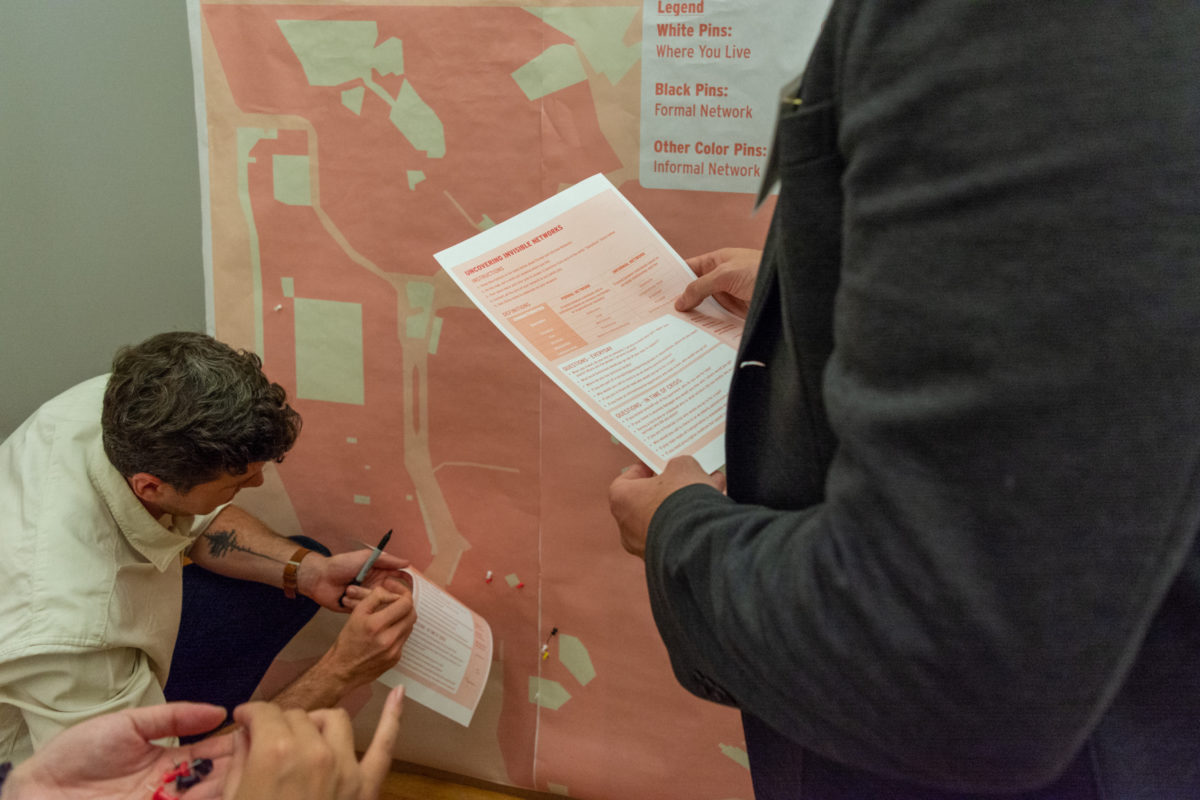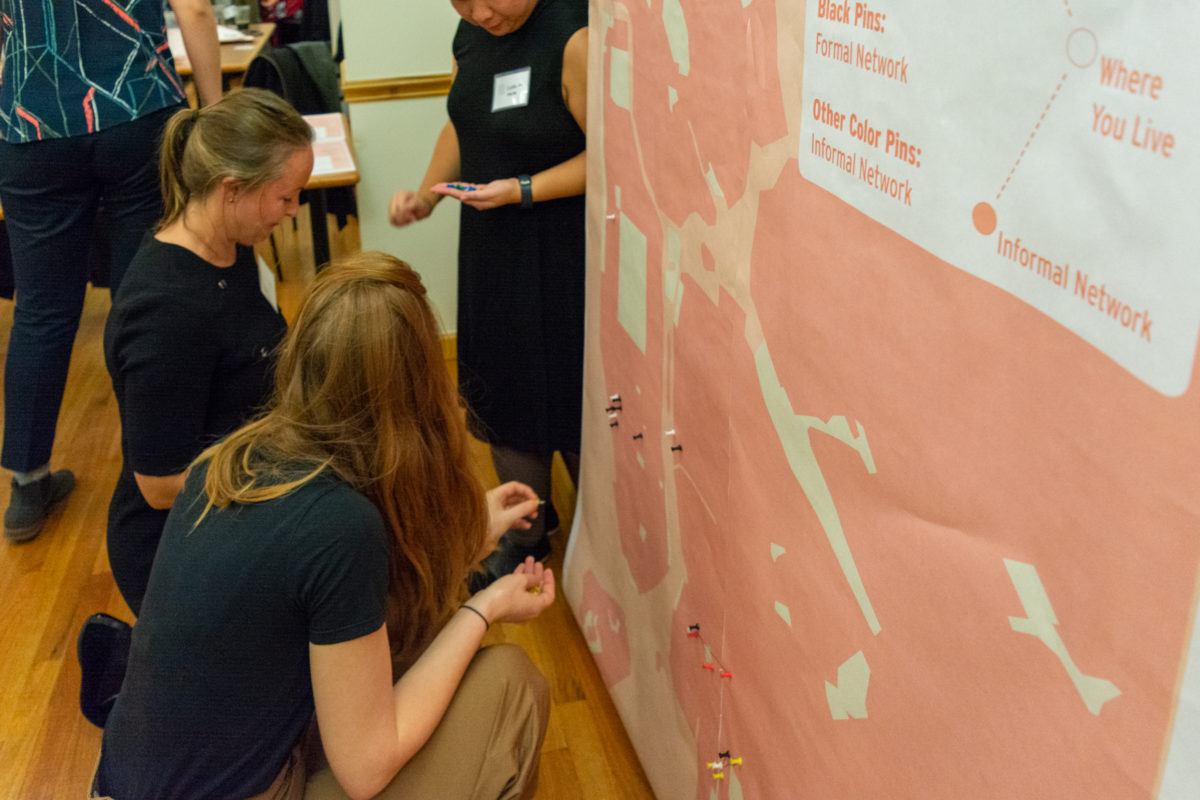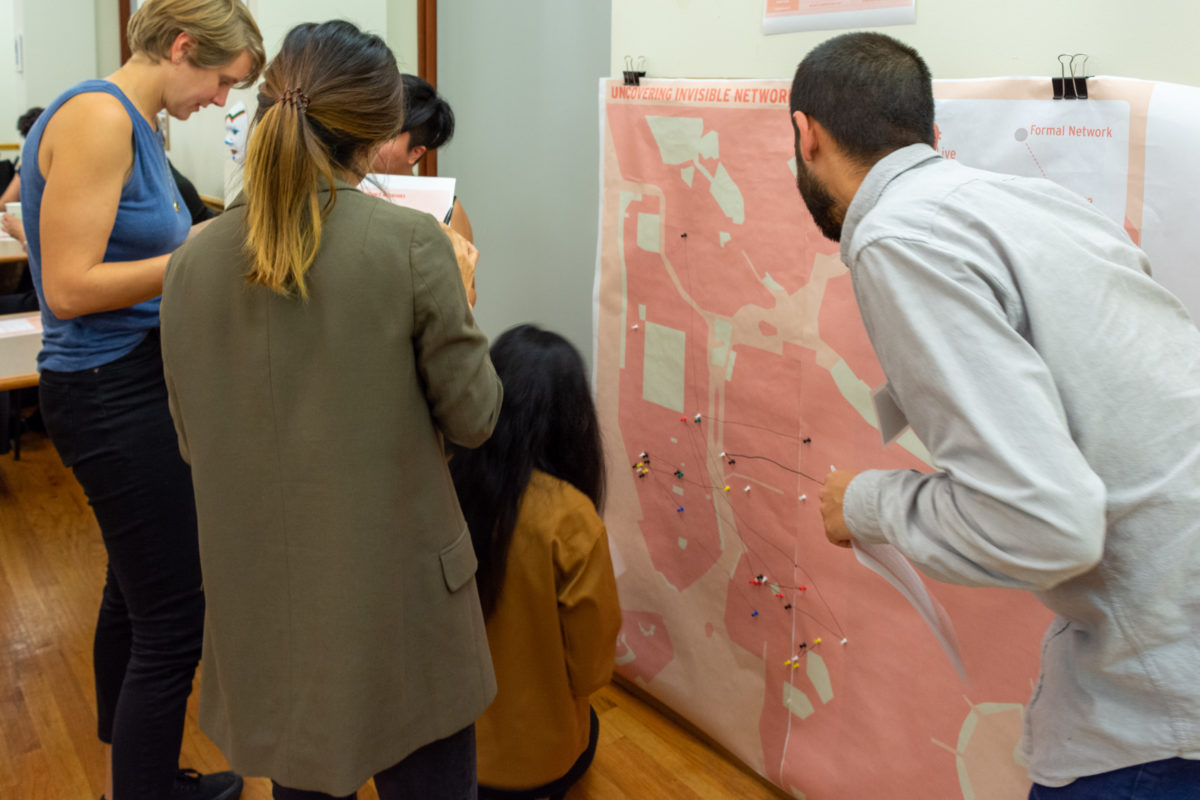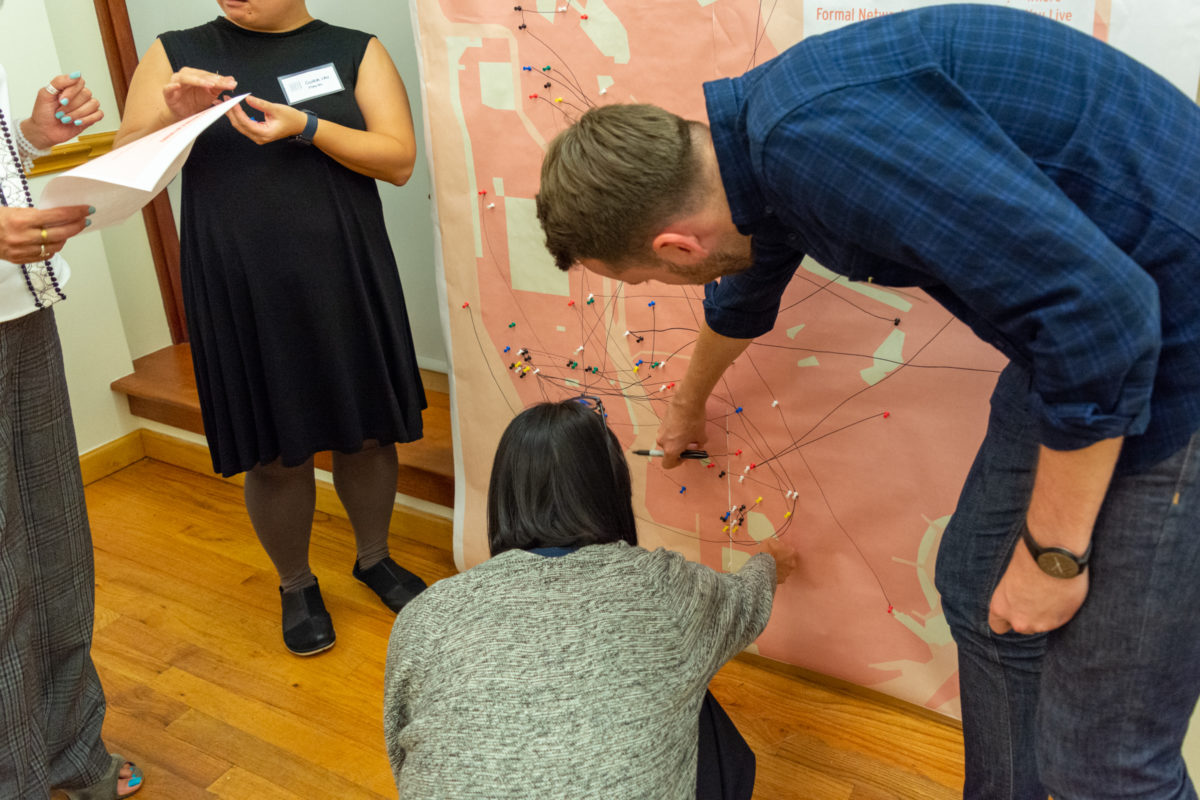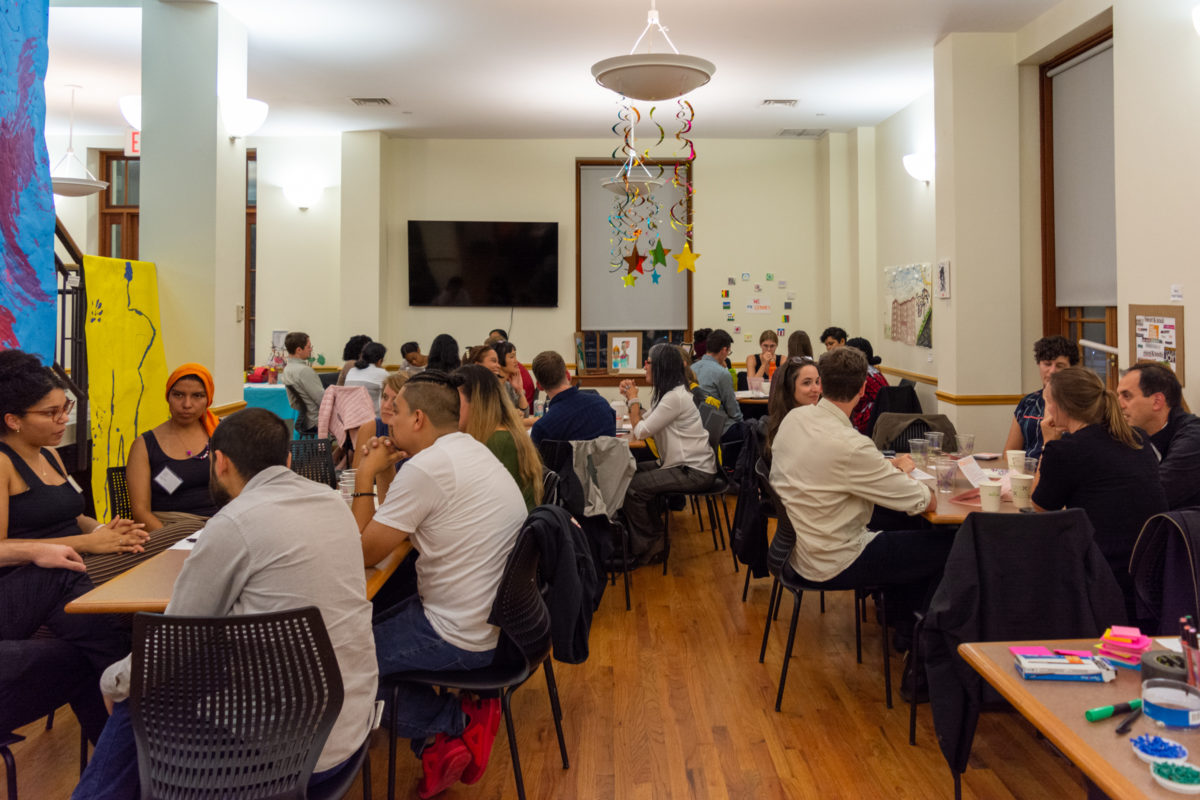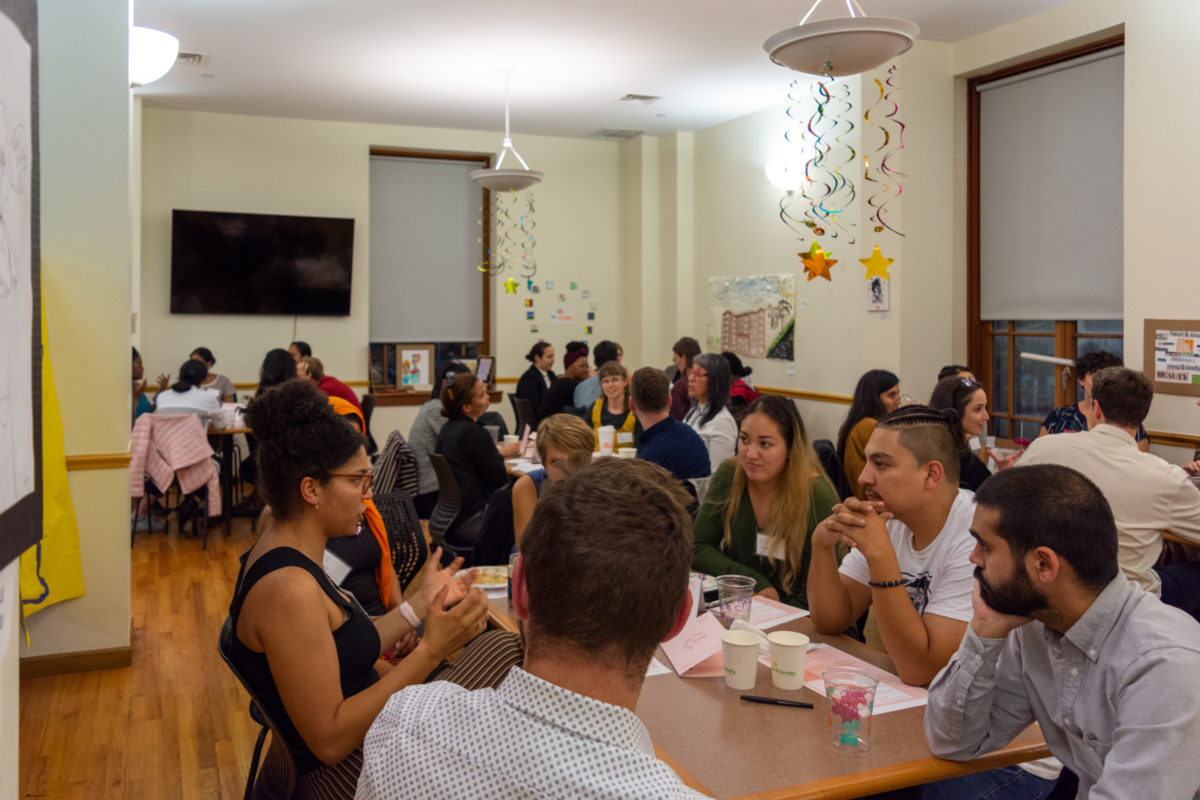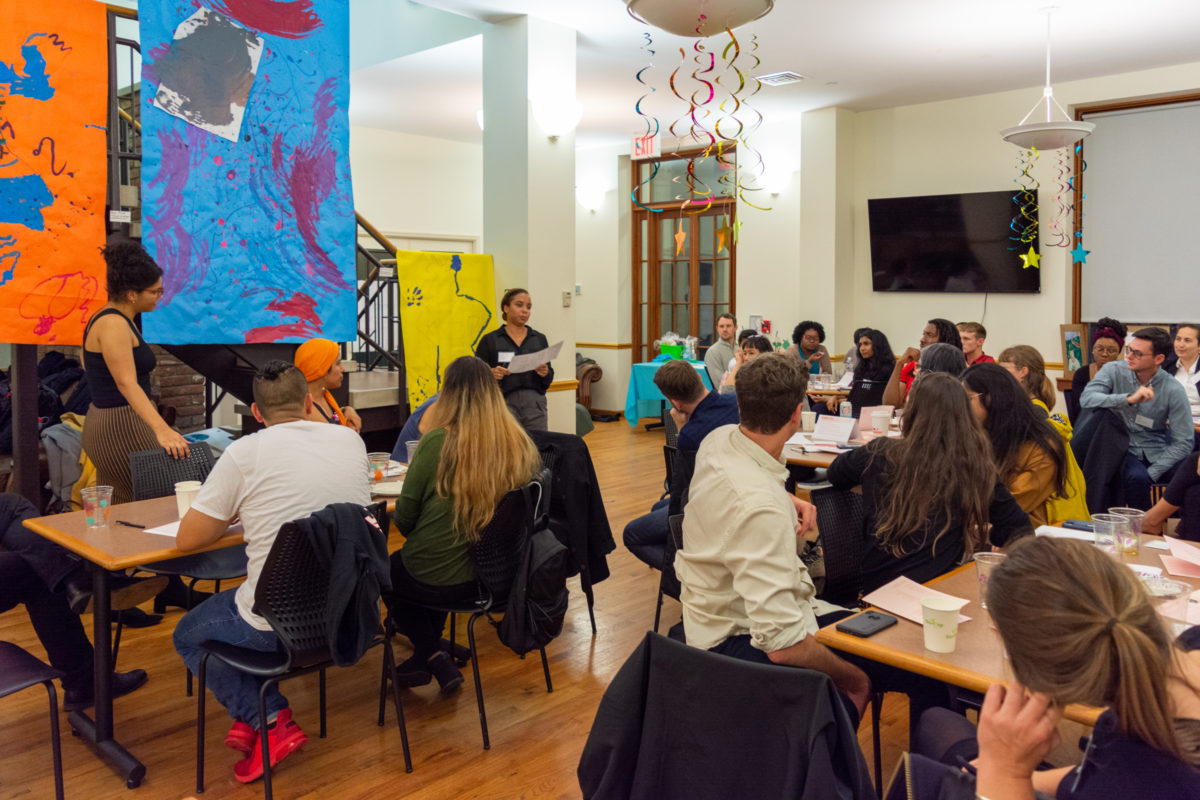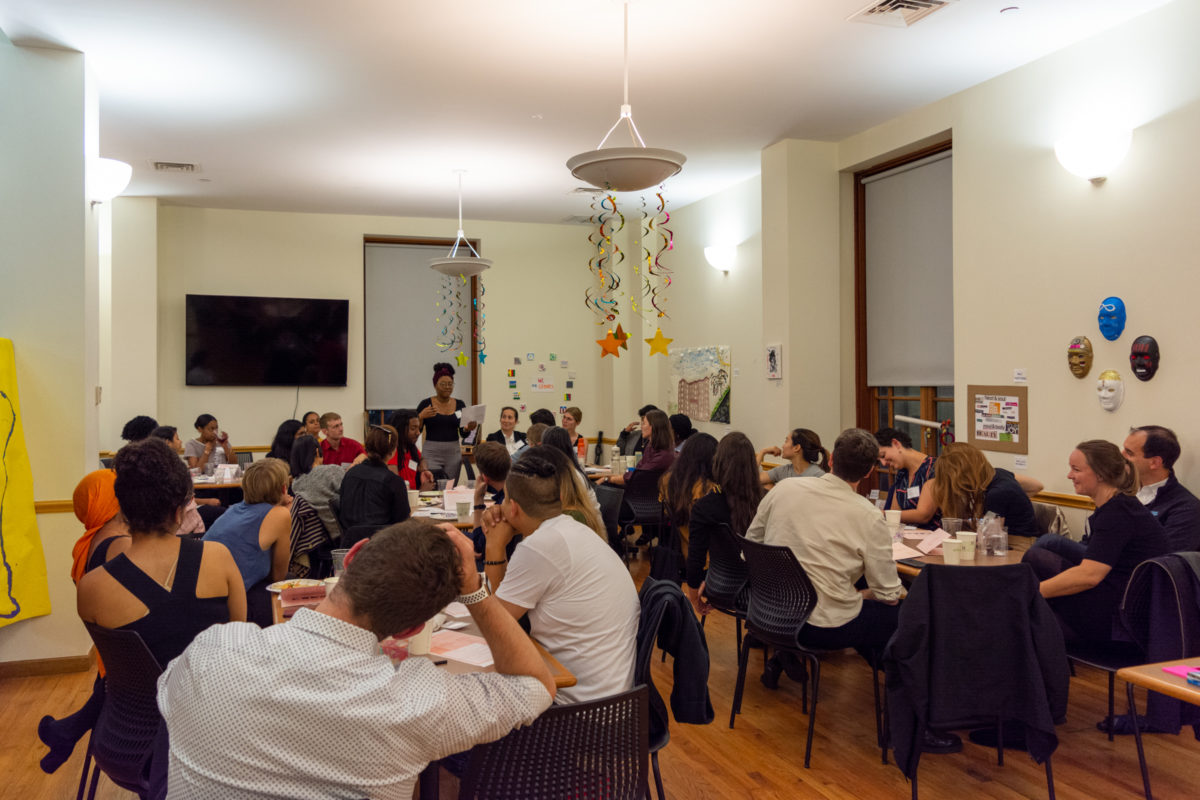 Fall Forefront Events ↓
10/3 Invisible Networks
Digser Abreu, NYCHA
Rhonda-Lee Davis, Lantern Community Services
Dorraine Duncan, NYCEDC
Lydia Gaby, HR&A Advisors
Gloria Lau, Stantec
Manuela Powidayko, NYC DCP
10/24 Public Health
Cyrus Blankinship, NYU Marron Institute
Eileen Chen, Dattner
Gregory Harasym, MTA
Catherine Joseph, 3XN Architects
Amritha Mahesh, NYC DCP
Kathy Mu, Grimshaw
Jill Schmidt, Brooklyn Navy Yard
11/14 Adaptive Systems
Abraham Bendheim, Studio Gang
Renée Crowley, NYC Compost Project
Annemarie Gray, NYCEDC
Mike Harrington, New School
Pallavi Mantha, Arup
Mallory Taub, Gensler
12/5 Utopian Systems
Lida Aljabar, NYC HPD
Brandon Cappellari, BIG
Michael Izzo, Hines
Amy Macdonald, Thornton Tomasetti
Rebecca Macklis, NYC PDC
Autumn Visconti, BIG
Meet the 2019 Class of Forefront Fellows ►
About Forefront ↓
Forefront is an annual initiative cultivating emerging leaders in urban design, development and policy. This year's theme, Turning the Heat, explores how urban practitioners can advance climate justice principles across New York City.
This program is made possible through the support of Robert Sterling Clark Foundation and our Director's Circle. To learn more, please contact Daniel McPhee, Executive Director, 646-928-0553 or daniel@urbandesignforum.org.