January 20th, 2022
11:30am - 12:30pm
Zoom Webinar
Xavi is currently the Chief Architect of Barcelona City Council. He is an architect-urban planner graduated from ETSAV-UPC, born in Terrassa (Barcelona) in 1975. He has developed his professional career in different offices of recognized prestige in the field of urban planning, having won several awards and recognitions. He is an associate professor at the Department of Urbanism and Spatial Planning (DUOT) at the Universitat Politècnica de Catalunya UPC_BarcelonaTECH and at the Master Metropoli in Metropolitan and Urban Studies, The Barcelona Institute of Regional and Metropolitan Studies (IERMB).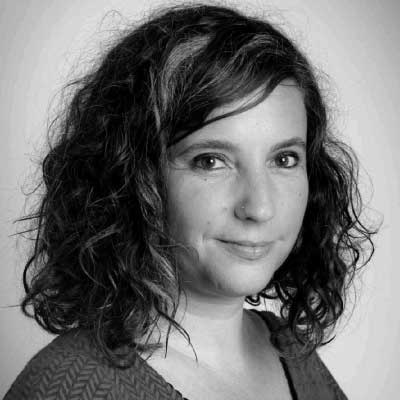 Since March 2021, Sílvia has served as Deputy Chief Architect of Barcelona City Council. Her professional career has been developed in Sustainable Mobility planning and management during 15 years as a consultant from private companies and for the last 5 years as public servant in Barcelona Metropolitan Area (AMB). Since July 2019, she's been the mobility councillor from Sant Martí District in Barcelona. She has been actively involved as an activist from the Association for the Promotion of Public Transport, from the Poblenou Neighbours Association, and from the Poblenou Superblock Association.
Génesis is Youth Environmental Leadership Program Manager at Futures Ignite. Génesis is a community organizer and researcher whose work centers on topics of BIPOC youth leadership, food sovereignty, environmental justice, cooperatives, decolonial land practices, BIPOC solidarity, and QTBIPOC futures. They have gained vast experience in community organizing and outreach, youth environmental justice education, and community participatory research, through their work with WE ACT for Environmental Justice, North Brooklyn Neighbors, and the Indigenous Peoples Climate Change Assessment Initiative. In 2015, Génesis was awarded a Fulbright Research Grant to Cusco, Peru, where they worked alongside Quechua Indigenous farmers from the Potato Park to document the cultural, environmental, and economic implications of the climate crisis on potato production. Génesis holds a B.S. in Environmental Science from Marist College and an M.S. in Environmental Policy and Sustainability Management from The New School.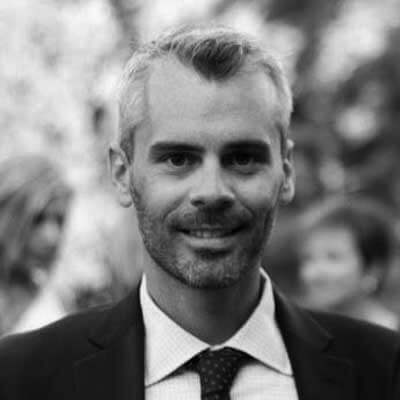 Sean is Assistant Commissioner of Street Improvement Programs at New York City Department of Transportation. He has over ten years of pedestrian and bicycle planning, design, and implementation experience in New York and New Jersey. Over the past nine years at NYC DOT he has worked on projects which redesigned city streets with an eye toward safety, mobility, and economic development. In his current role he oversees a staff of planners, engineers, and urban designers all working toward improving the bicycle and pedestrian network throughout the city as well as enhancing the public realm through the development of plazas and streetscape amenities. Sean graduated from the Bloustein School at Rutgers University in 2007 with a Master's degree in City and Regional Planning.
Join us for a conversation with Barcelona's Chief Architect Xavi Matillas Ayala and Deputy Chief Architect Sílvia Casorrán Martos on reenvisioning streets to shape safe and sustainable neighborhoods.
Barcelona's ambitious Superblocks program reimagined its city streets as a place for people over cars. Since the program began in 2016, traffic was restricted to major roads around the city center which opened up the neighborhood to pedestrians and cyclists. Since then, cities around the world have looked to Barcelona as a transformative example to co-design with residents and shape healthier neighborhoods.
For our event, Xavi and Sílvia will share recent expansion of Barcelona's superblocks and Protegim les escoles (We Protect Schools), a safety program to reduce car traffic and expand play areas around schools. Following their presentation, Sean Quinn and Génesis Abreu will join the discussion. How can New York City learn from Barcelona's bold initiatives to create safer and more accessible streets?
Listen back below.