February 24th, 2022
11:30am - 12:30pm
Zoom Webinar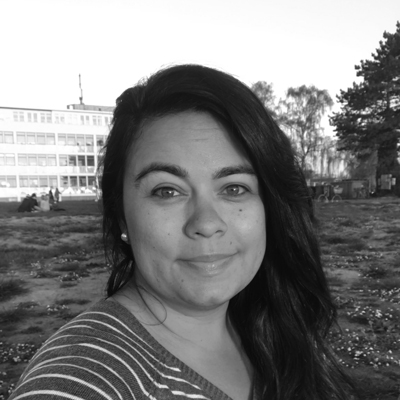 Beatriz is an Architect and Urban Designer (MSc in Transportation Engineering) with several years of experience, and in 2017 joined the Bloomberg Initiative for Global Road Safety (BIGRS) as Urban Design Coordinator - first at Fortaleza, and later at Recife and Salvador - supporting the city to implement urban mobility best practices aimed at reducing road deaths. Prior to joining BIGRS, Beatriz served as a Transportation Planner in the City of Fortaleza developing projects for safer streets regarding vulnerable road users, as cycling infrastructure and low-speed zones, and managing bike share systems.
Eduardo joined NACTO's Global Designing Cities Initiative as a program manager in 2017 to contribute to GDCI's efforts in promoting safe, equitable, and sustainable cities through better street design. As part of Bloomberg's Initiative for Global Road Safety (BIGRS), he provides technical assistance to multiple cities in South America in applying the design principles from the Global Street Design Guide. Prior to joining NACTO-GDCI, Eduardo worked at SP-Urbanismo, an agency within São Paulo City Government, in Brazil, where he was involved in projects and programs related to urban mobility and public spaces.
Jackson Chabot is the Director of Public Space Advocacy at Open Plans. Since joining Open Plans, Jackson has led the advocacy efforts for Open Plan's proposal to create an Office of Public Space Management (OPSM) and Building Blocks, a block-level placemaking process. Jackson is a graduate of Pratt Institute's Masters in Urban Placemaking and Management program.
Join Urban Design Forum and NACTO's Global Designing Cities Initiative for a discussion with Beatriz Rodrigues, Eduardo Pompeo Martins, and Jackson Chabot on implementing safer and walkable streets in Fortaleza, Brazil.
In 2013, Fortaleza took a major step at reimagining its public streets by prioritizing pedestrians to reduce traffic fatalities. The city's highly-engaged community-led process and tactical design approach permitted fast, low cost, and high-impact experimentation. Bright, beautiful street activations in areas formerly allocated to cars ensured that all residents –particularly children and older adults– could safely play, connect, and build community.
For her presentation, Beatriz Rodrigues will share recent streetscape interventions led by Bloomberg Philanthropies Initiative for Global Road Safety in Fortaleza, followed by a discussion with NACTO-GDCI's Eduardo Pompeo Martins and Open Plans' Jackson Chabot. How can cities support nimble and experimental street redesigns to guarantee safer, people-centered streets?
Listen back below.