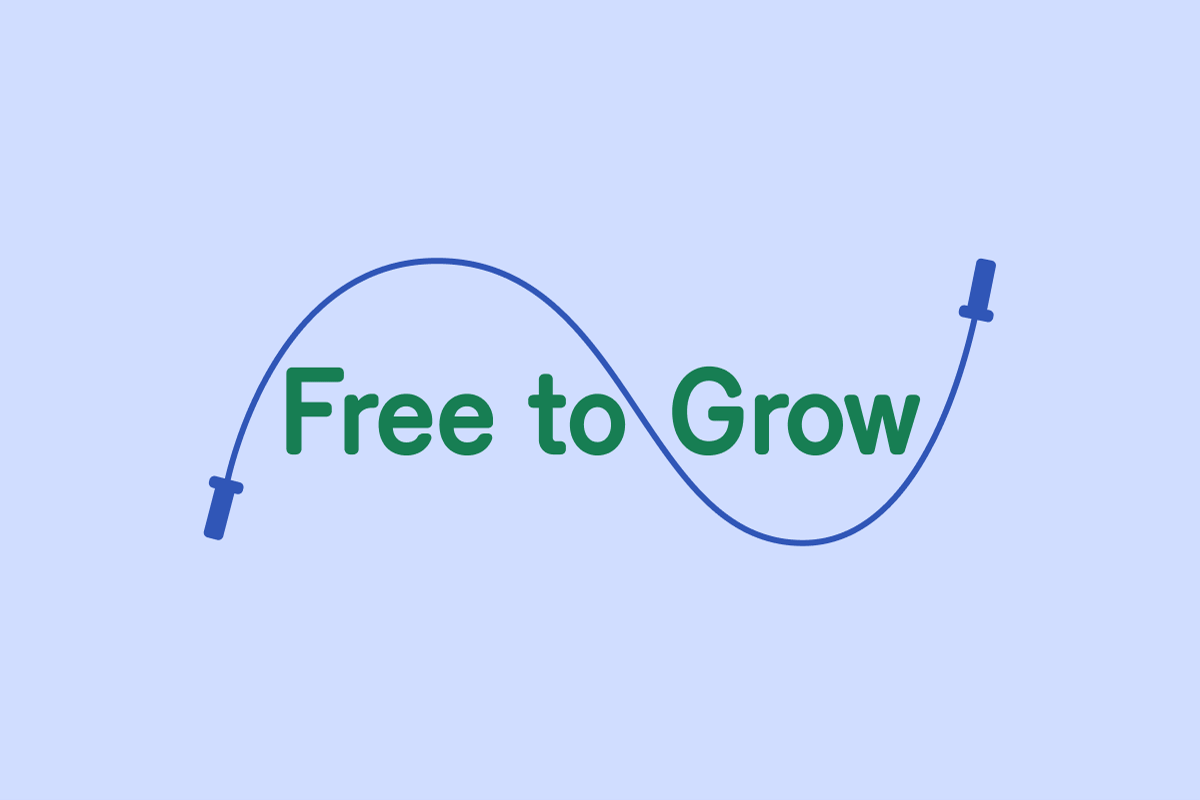 July 11th, 2023
12:00pm - 1:00pm
Zoom
Watch the recording of this information session below to learn more about the 2023 Forefront Fellowship, Free to Grow. Special thanks to Forefront alumni Betsy Daniel, Catherine Ponte, Gabriella Malavé, and Tim Duschenes for sharing their experiences and wisdom.
Free to Grow is a yearlong exploration that inspires adults to center youth in the built environment.
In Phase I, Fellows will partner with the Department of Health and Mental Hygiene and New York City Public Schools to develop a playbook for outdoor learning environments for public school students. Fellows will investigate the current inequities in and around schools and strategize how to establish vibrant outdoor learning spaces across New York City.
In Phase II, Fellows will rethink how New York City can co-create intergenerational public spaces that affirm youth, particularly Black and brown youth, girls and gender-expansive youth, 2SLGBTQIA+ youth, youth with disabilities, youth in foster care, unhoused youth, and their caregivers. Fellows will work in independent teams to develop creative proposals, community-engaged research, and pilots that envision a city that serves every age.
Download our application brief for the full details, and submit your application by Thursday, July 27, 2023 at 11:59pm.
Who Should Apply
Interests & Experience
Forefront Fellows are architects, landscape architects, advocates, planners, engineers, developers, public officials, technologists, data scientists, lawyers, scholars, and journalists. Fellows are typically mid-career professionals with five to ten years of working experience.
This year, we welcome candidates interested in public schools, public health, community engagement, outdoor learning, landscape design, public safety, and public space stewardship. We particularly encourage candidates with expertise in youth development, education, health promotion, policy, community planning, qualitative research, or data analysis.
Diversity, Equity & Inclusion
Forefront seeks to promote the achievements of traditionally underrepresented groups in planning and design. Women and gender-expansive people, people of color, 2SLGBTQIA+ people, people with disabilities, and professionals with experience in diverse community settings are strongly encouraged to apply.
Additional Criteria
Fellows must live or work in the five boroughs of New York City for the duration of the fellowship to be considered.
FAQs
Q: Why should I apply for the Forefront Fellowship?
A: As a Forefront Fellow, you'll develop meaningful, creative projects — both in partnership with city agencies and in independent teams — that address a challenging equity-based problem facing the city. Forefront focuses on building community and connection among the cohort that lasts beyond the Fellowship. It's also an opportunity to cultivate your leadership skills and network. As a member of the Urban Design Forum, you'll become part of a network of over 900 architects, planners, designers, policymakers, and more.
Q: Do I need to be NYC-based to apply to this program?
A: To be eligible, you must live or work in NYC.
Q: Are all of the program dates in-person or virtual?
A: All program dates are in-person.
Q: What is the time commitment?
A: Forefront is a time-intensive, 10-month experiential learning program that relies on the active participation of every member of the cohort. In addition to the program dates listed on the application, Fellows are expected to contribute 4-8 hours a week. Some weeks may be much lighter, while some weeks (particularly near November/December and May/June) may be more time-intensive.
Q: What is your attendance policy?
A: Due to the experiential, accumulative nature of the program, attendance is expected at all sessions. Fellows may miss only four dates for successful program completion and no more than two dates during each phase.
Q: Is there a cost to the fellowship?
A: We offer the program at no cost to participants to ensure all can participate; fellows are not paid individually for their participation. Each project team receives $2,000 in unrestricted project funding in Phase II.
Q: How are applications reviewed?
A: Every year, we convene a panel of Forefront alumni & city partners to review applications and select each cohort.
Q: When will I know if I've been selected for the Fellowship?
A: All applicants will be notified by August 23, 2023.
Q: Should I have a project in mind when applying that I should include in my statement of interest? What other information should I share in my statement of interest?
A: No need to describe a specific project idea, as you'll develop that with your team! The statement should demonstrate your interest in participating in the Forefront Fellowship, your recent work/research that shows your commitment to building equitable cities, and your interest in centering youth in the built environment.
Q: What are the Phase I activities, like site visits and interviews?
A: After orientation, you will participate in workshops, lead research activities like site visits and interviews, and develop the Phase I deliverable during the final two workshops. Research activities will include:
Interviews with stakeholders like school and school district leaders and relevant experts
Site visits to public schools, adjacent streets/playgrounds/parks, and other outdoor learning spaces across the five boroughs
Neighborhood tours
Fellows typically conduct 15 site visits and 5-15 interviews, engaging 40-70 stakeholders throughout the process. If you have a suggestion for a site the Fellows should explore, please email Cat Betances at catherine@urbandesignforum.org.
Q: In Phase II, how are project teams formed?
A: In Phase II, you will form your own teams of 5-7 Fellows during the January retreat.
Q: I don't think I can commit to the full Forefront Fellowship this year. What are other ways to participate?
A: Yes! We're always excited to discuss site visits, interviews/conversations, or other ways to get involved. Feel free to reach out to Cat Betances to connect further at catherine@urbandesignforum.org.