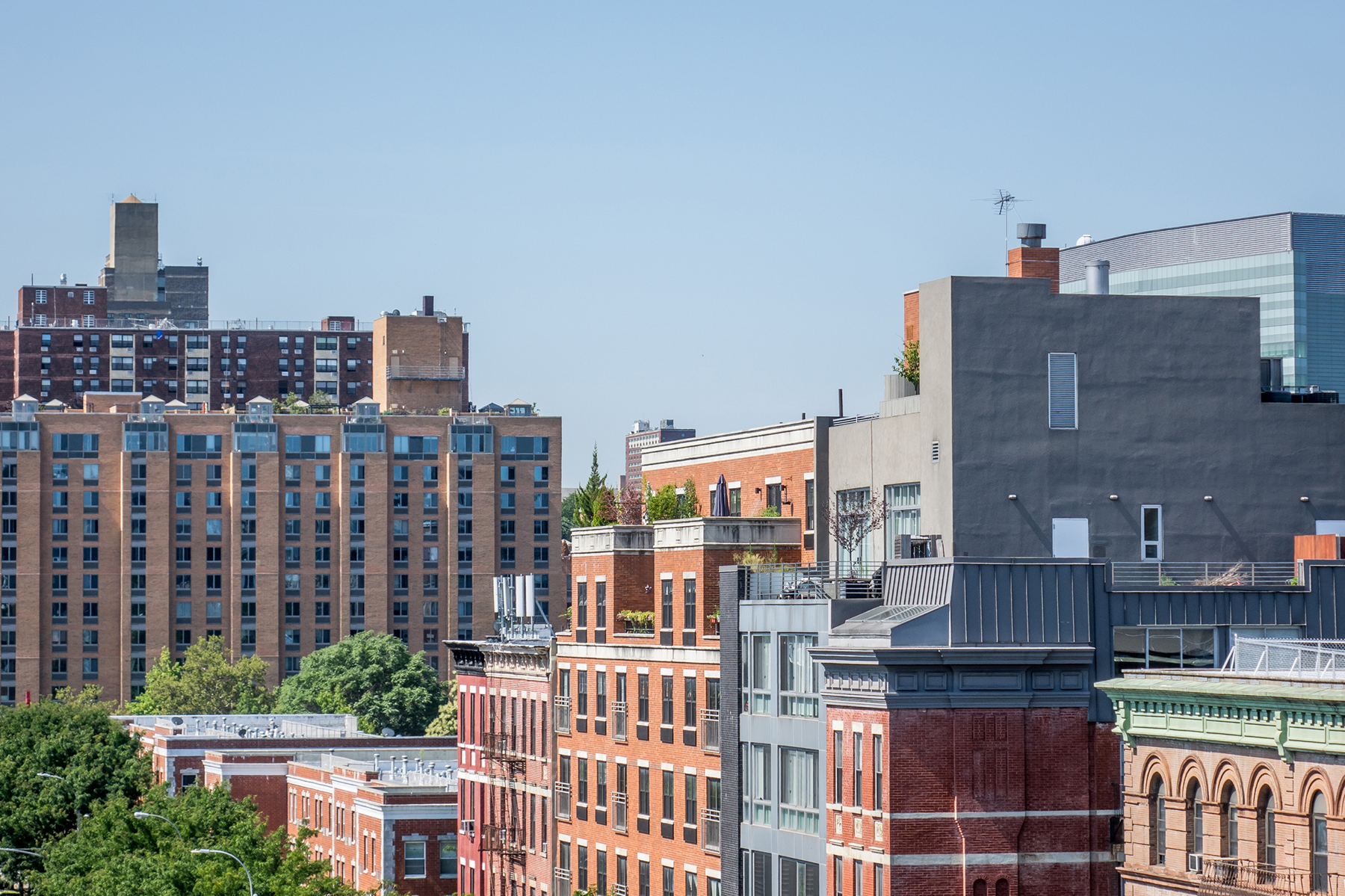 February 28th, 2023
9:00am - 11:00am
Marvel's 7Lispenard
7 Lispenard Street, New York, NY, USA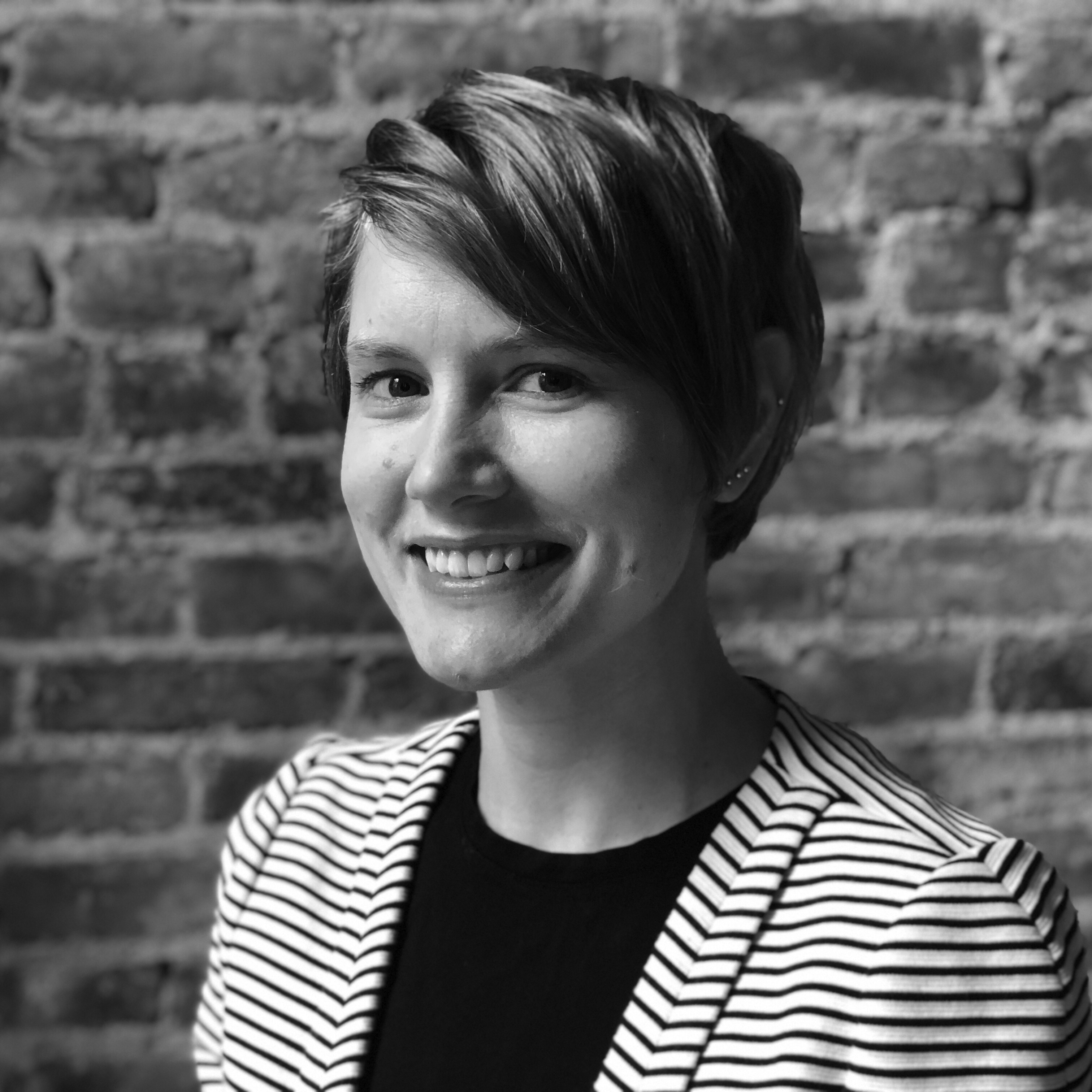 Annemarie Gray is Executive Director of Open New York, a grassroots group advocating for abundant homes and lower rent. Open New York believes in housing for all and housing of all types: social housing, more government-subsidized housing, and more market-rate housing. Previously, she served as Senior Advisor for Land Use to the New York City Deputy Mayor, and as an Assistant Vice President at NYCEDC, where she managed large-scale neighborhood planning projects. She has been an architect in New Orleans, a Fulbright Fellow in Rio de Janeiro, and a public housing planner in Cambridge, MA. She holds a degree in architecture from Washington University in St. Louis and a Masters in City Planning from MIT.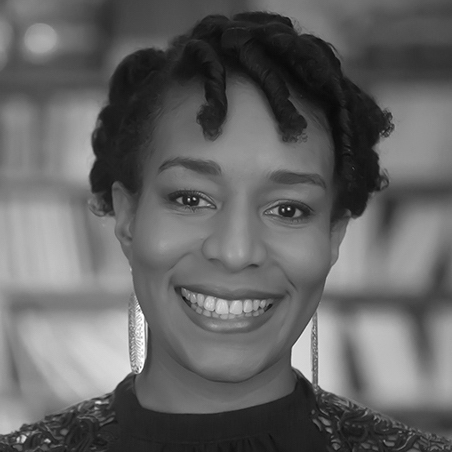 Barika Williams is Executive Director of the Association for Neighborhood & Housing Development (ANHD), an organization building community power to win affordable housing and thriving, equitable neighborhoods for all New Yorkers. She has led various programs at ANHD, including initiatives on mandatory inclusionary housing and equitable economic development. Previously, Barika served as the Assistant Secretary for Housing for the State of New York under Governor Andrew Cuomo.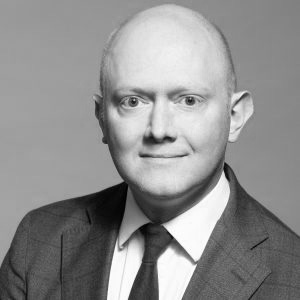 James is Director of Policy at The New York State Association for Affordable Housing (NYSAFAH), a non-profit trade association representing the affordable housing industry in New York State. A graduate of Pratt Institute, James has worked in New York land use since 2012. After a fellowship at the Pratt Center for Community Development and a year working as a planner at the M/WBE firm, Urbanomics, Inc., James joined the Land Use Division at the New York City Council in 2014. While at City Council James served as the project manager for the East New York and Inwood neighborhood rezonings. Additionally, he was part of the Council's MIH/ZQA team and managed the review and approval of many individual land use applications, notably including One Flushing and the TWA Flight Center. After the City Council, James led the Manhattan Borough President's Land Use Division where he worked with the Department of City Planning and Council Member Margaret Chin's office to launch and manage the SoHo/NoHo neighborhood planning process, which laid the foundation for the later rezoning of the area.
Join us for breakfast and conversation on Governor Hochul's New York Housing Compact with Annemarie Gray, Barika Williams, and James Lloyd.
In the recent unveiling of her $227 billion executive budget, New York Governor Kathy Hochul laid out ambitious proposals to meet the housing crisis with a goal of building 800,000 homes. Mirroring similar approaches seen in states like California, New Jersey and Massachusetts, the proposed Housing Compact would overrule regulations that limit growth in localities statewide. New investments in infrastructure, zoning changes to drive transit-oriented development and tax incentives for office to residential conversions will be among a number of policies to be debated in Albany in the coming weeks.
For Public Works, Annemarie Gray, Barika Williams, and James Lloyd will share their responses to the Governor's Housing Compact in order to ignite a meaningful conversation with our assembled guests. Following their introductory remarks, guests will break into smaller groups for lively discussion.
Can the supply-side strategies in the Governor's housing plan confront the gravity of New York City's housing crisis?
Event Photos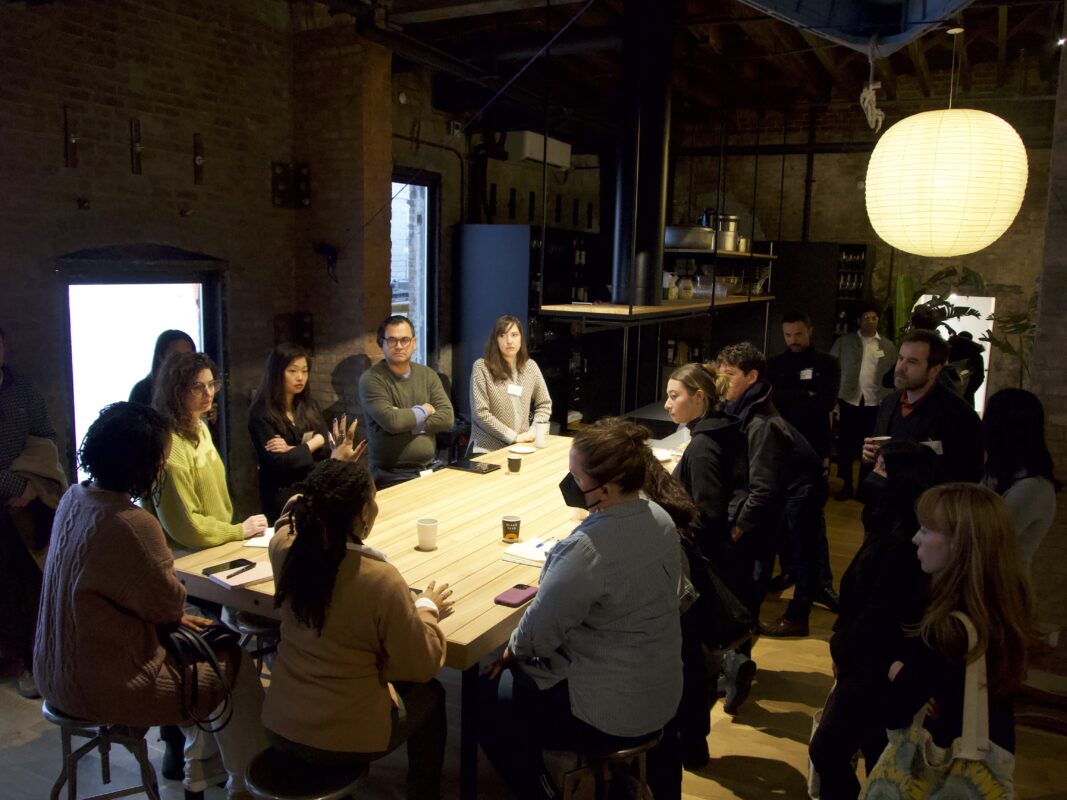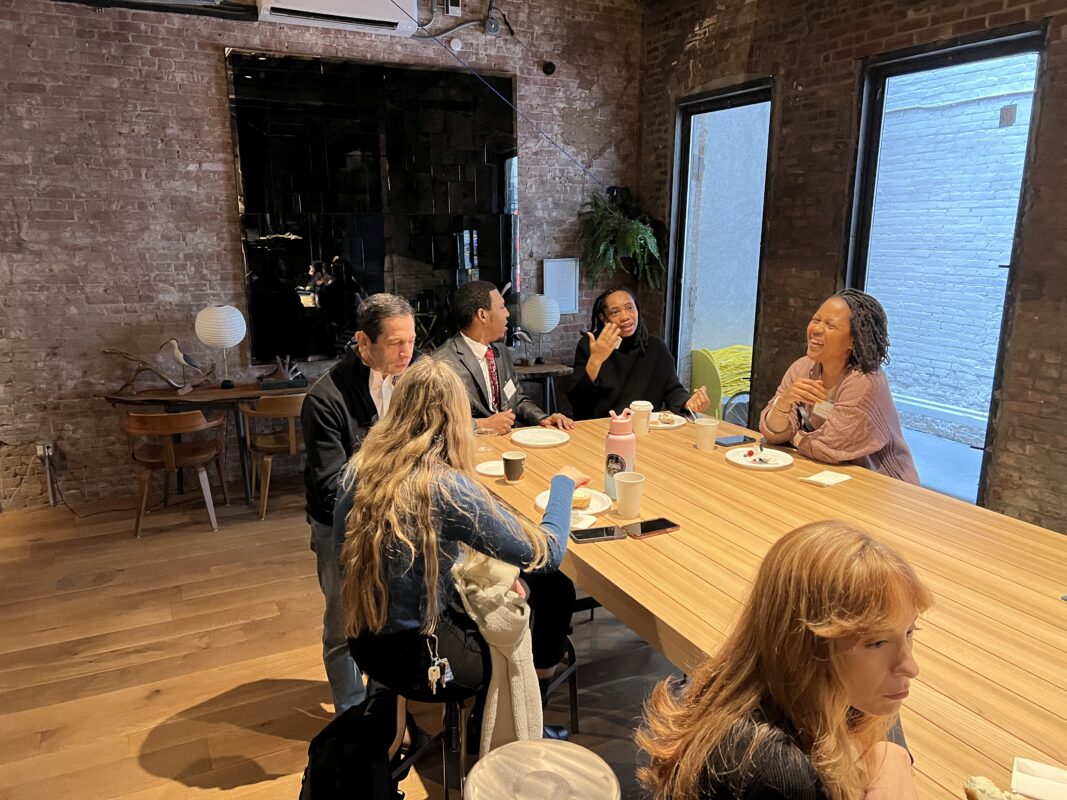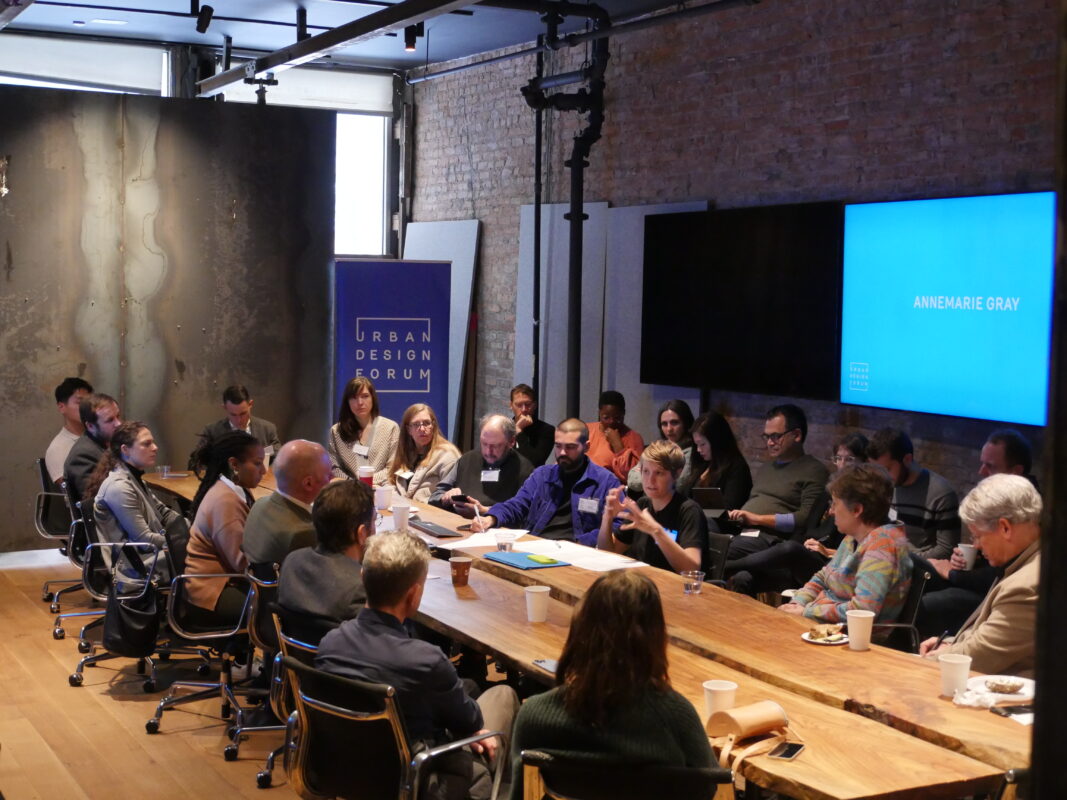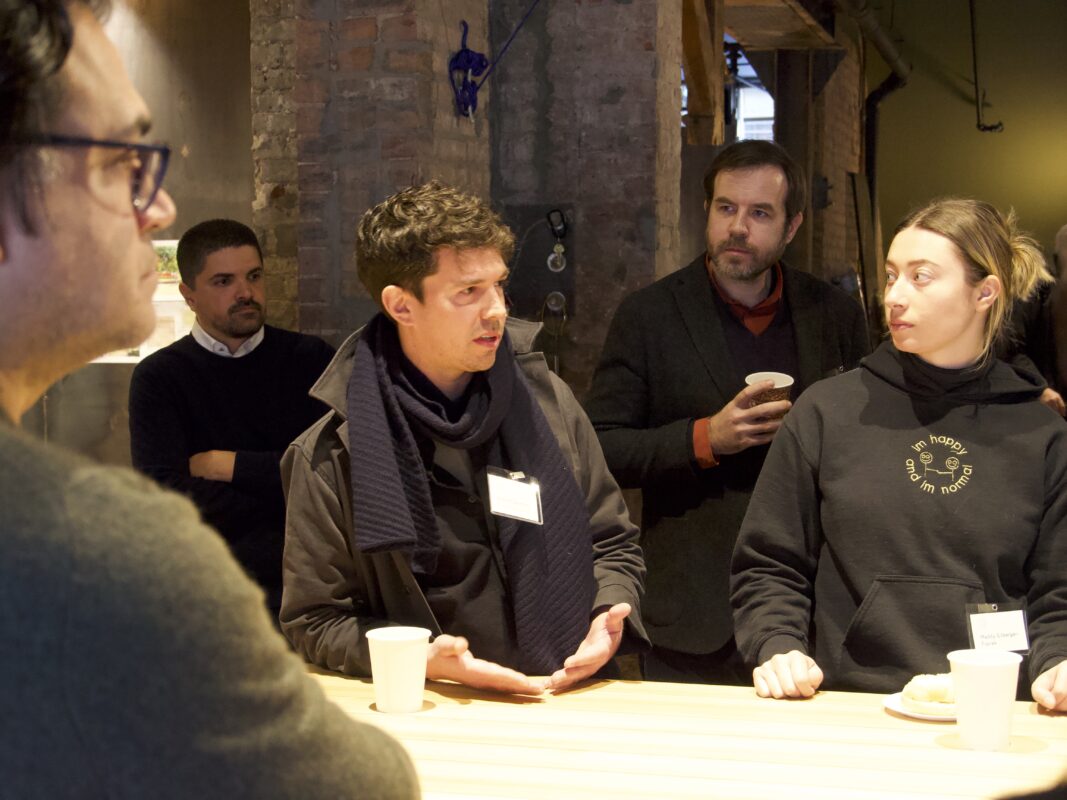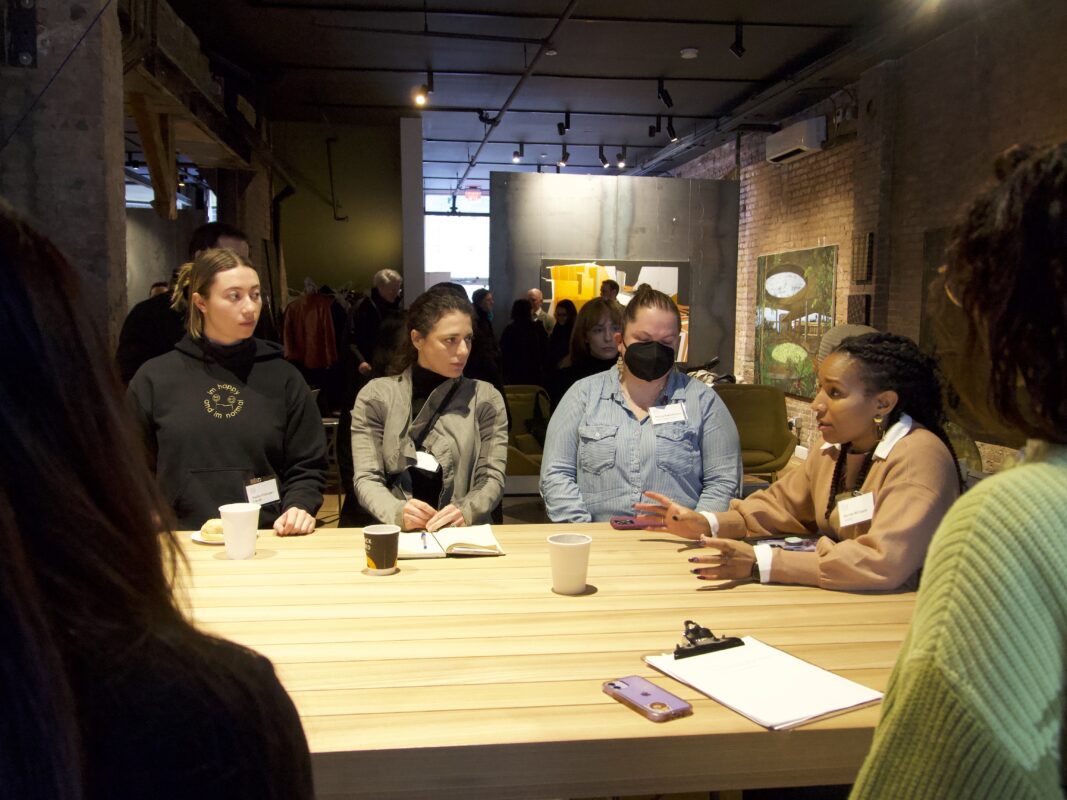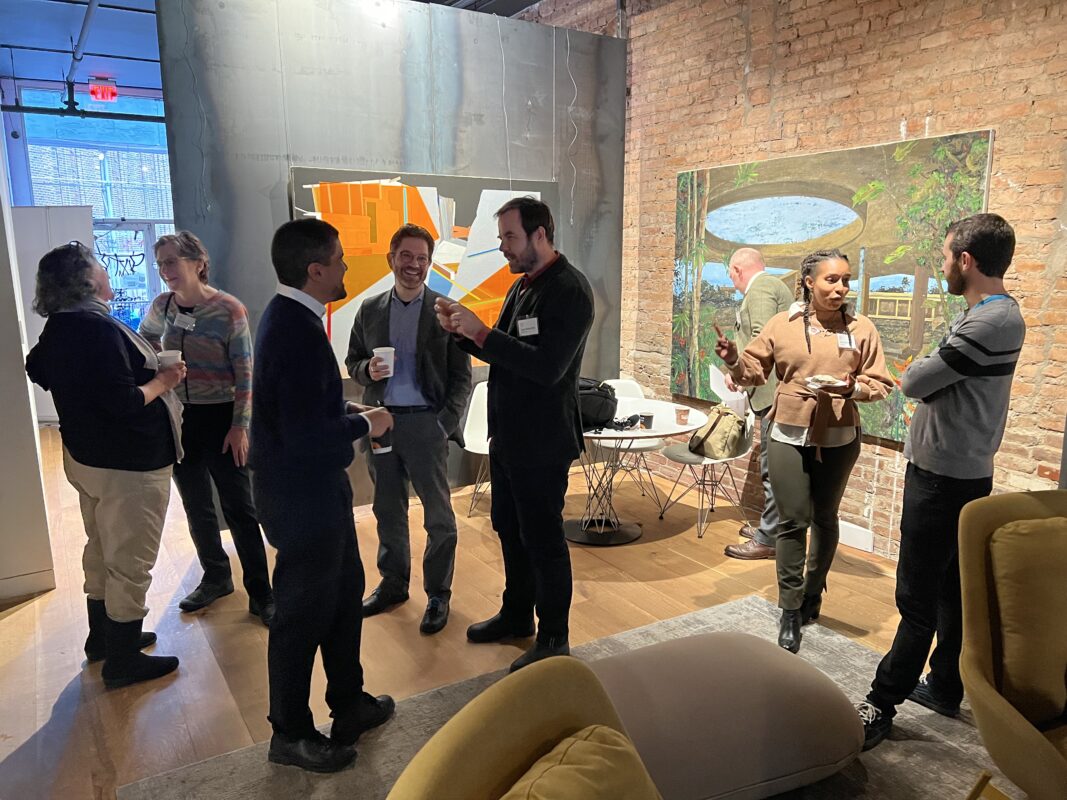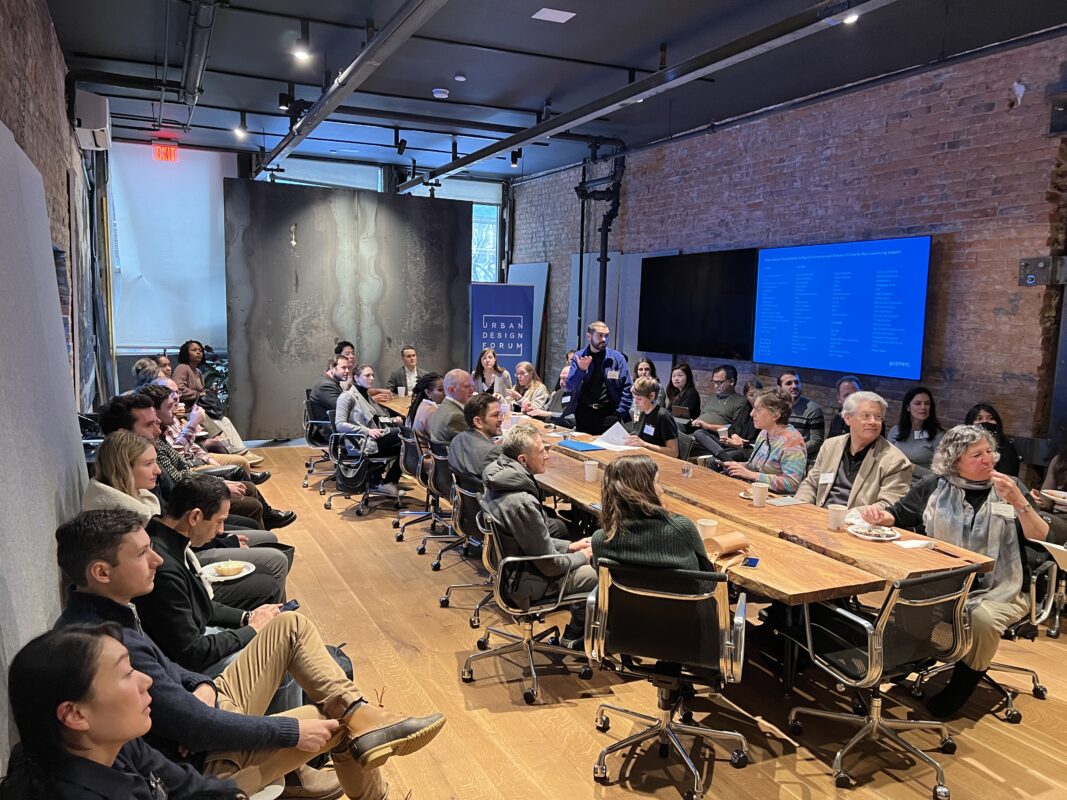 Guest & Safety Policies
Urban Design Forum promotes conversation between invited civic leaders, designers, developers and advocates. Due to limited availability, Forum Fellows are welcome to invite one additional guest to attend.
If you're not feeling well, please stay home. We hope you feel better soon. Face masks are encouraged, but not required. If you have been exposed to someone who tested positive for COVID-19 in the past 10 days, a high-quality, well-fitting face covering is required at all times.
About Public Works
Public Works is a new event series inviting public officials and design and development leaders to present forthcoming built environment projects that shape the public good. Through Public Works, we hope to encourage a civic dialogue with our network of Forum Fellows working in architecture, planning, community and real estate development on relevant issues we're facing in New York City today.
Support Our Work
This program is made possible through the support of our Board of Directors, Director's Circle, and our Campaign for Courageous Leadership, a fundraising initiative to nurture a new generation of diverse, creative and informed leaders. Join us in supporting the Forum to become New York City's leading center on the built environment.
Continuing Education
Urban Design Forum is now an AIA CES provider. If there are other continuing education credits you are interested in receiving, please contact Miranda Bellizia, Director of Member Engagement, miranda@urbandesignforum.org. This program has been approved for AIA CES.
Photo Credit: NYC Housing Preservation & Development