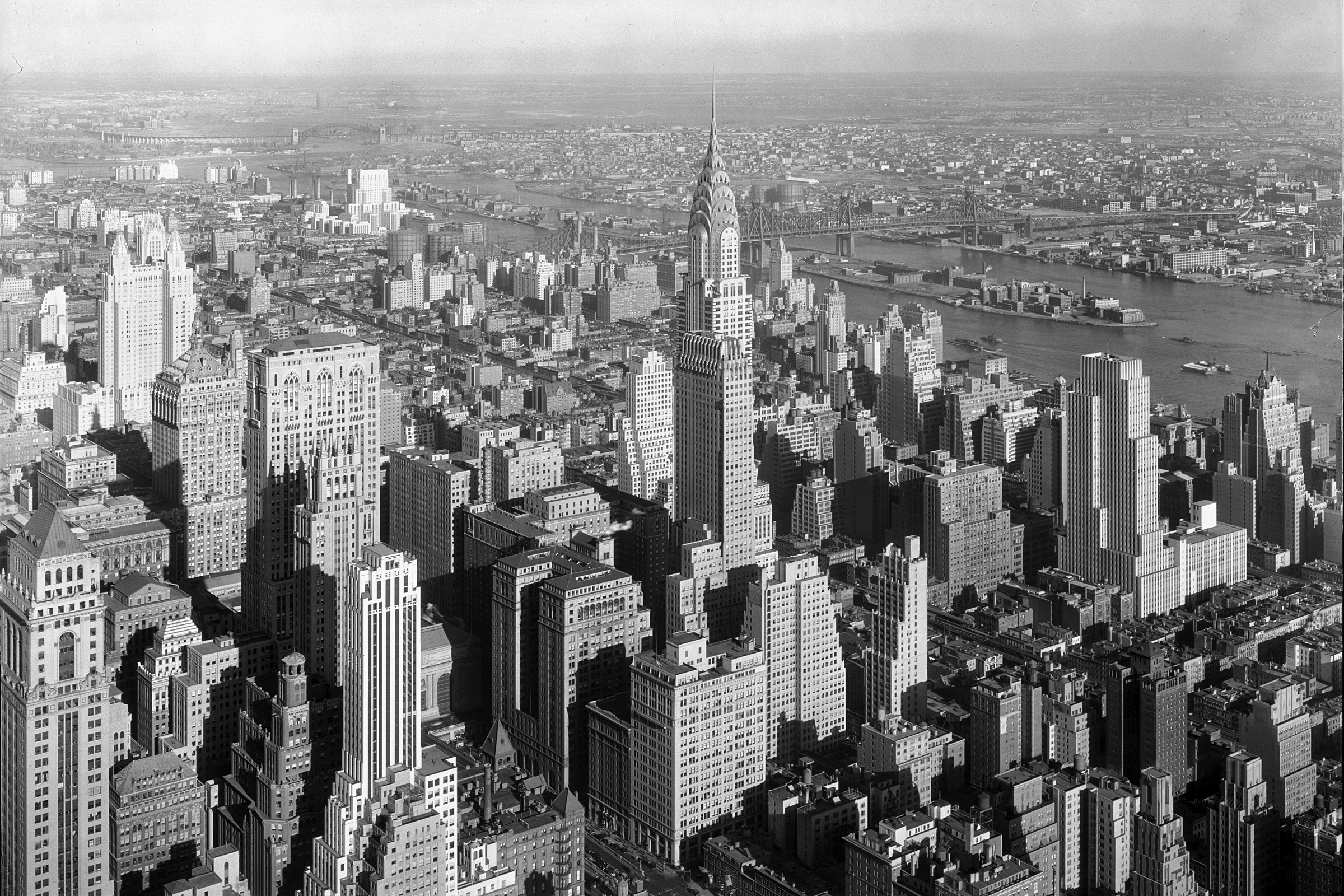 October 28th, 2019
6:00pm - 8:30pm
Gensler
1700 Broadway, New York, NY, USA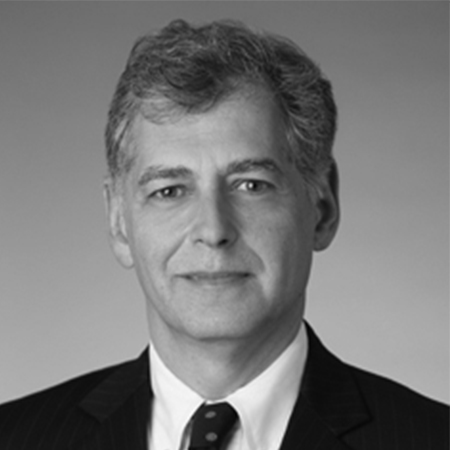 David is partner in the Real Estate Department at Fried Frank's New York office. David's practice focuses on land use, zoning, real estate development, and environmental review. Since joining the firm, he has worked on a number of high-profile zoning and land use matters in the Hudson Yards area, Lower Manhattan, and Brooklyn on behalf of Tishman Speyer, Related Companies, and Madison Equities, among others. Prior to joining the Firm, David served as general counsel to the New York City Department of City Planning from 1999 to 2014.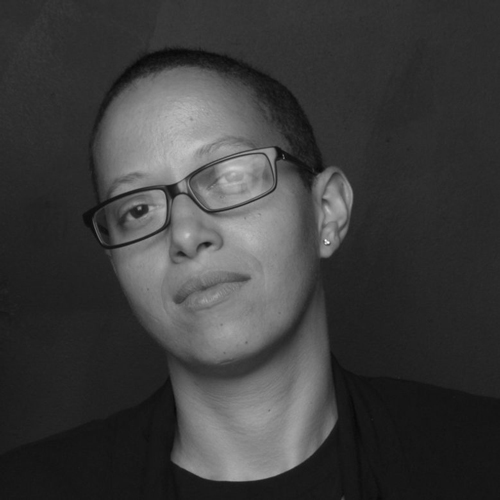 Mitch is principal of McEwen Studio and co-founder of A(n) Office, an architecture collaborative operating between Detroit and New York City. A(n) Office and McEwen Studio projects have been commissioned by the US Pavilion at the Venice Architecture Biennale, the Museum of Contemporary Art Detroit, and the Istanbul Design Biennial. She has been Assistant Professor at Princeton School of Architecture since 2017 and is also the 2018–19 curator of IdeasCity for the New Museum.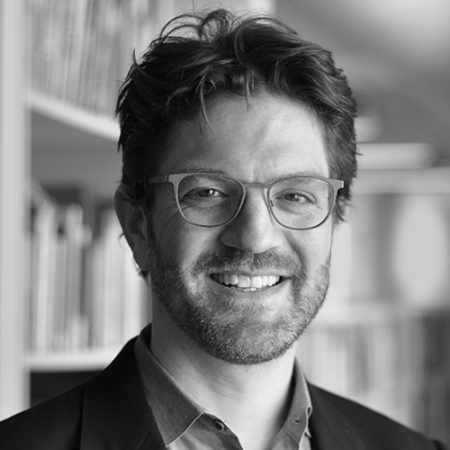 Jack is Partner and Director of Urban Design at FXCollaborative. An accomplished architect and urban designer, Jack believes in the transformative power of collaborative design and innovation to improve our cities. His design-oriented approach generates insightful solutions to complex urban challenges for both public and private clients, and builds vibrant, sustainable cities. Jack has led mixed-use development projects spanning large-scale master plans, urban infrastructure, transportation, and multi-family residential developments.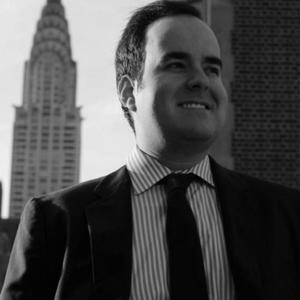 Ben is currently the co-founder of Quantierra, a data driven real estate investment platform. Prior to founding Quantierra, Ben was Director of Market Analysis at Real Capital Analytics ("RCA"), the premier commercial property investment research firm in the world. He is a member of Open New York, an all-volunteer group advocating for more housing in high-opportunity areas.
On October 28, we gathered for drinks and discussion on the history of zoning in New York City.
Across the country, cities are grappling with their historic zoning policies to provide more housing and economic opportunity for new residents. As a powerful planning tool, zoning influences both the physical and social character of neighborhoods. It has shaped city skylines and directed growth, but it has also separated communities by race and income through exclusionary practices.
In New York City, the Zoning Resolutions of 1916 and 1961 still guide private development through limits on use and parameters for the height and bulk of buildings. Yet certain neighborhoods still face challenges with housing affordability, poor public health, and declining infrastructure. After 100 years and considerable amendments later, does the current zoning resolution meet the most significant challenges facing our city today?
David Karnovsky, V. Mitch McEwen, Jack Robbins, and Ben Carlos Thypin discussed the history and future of zoning in New York City.
Event Photos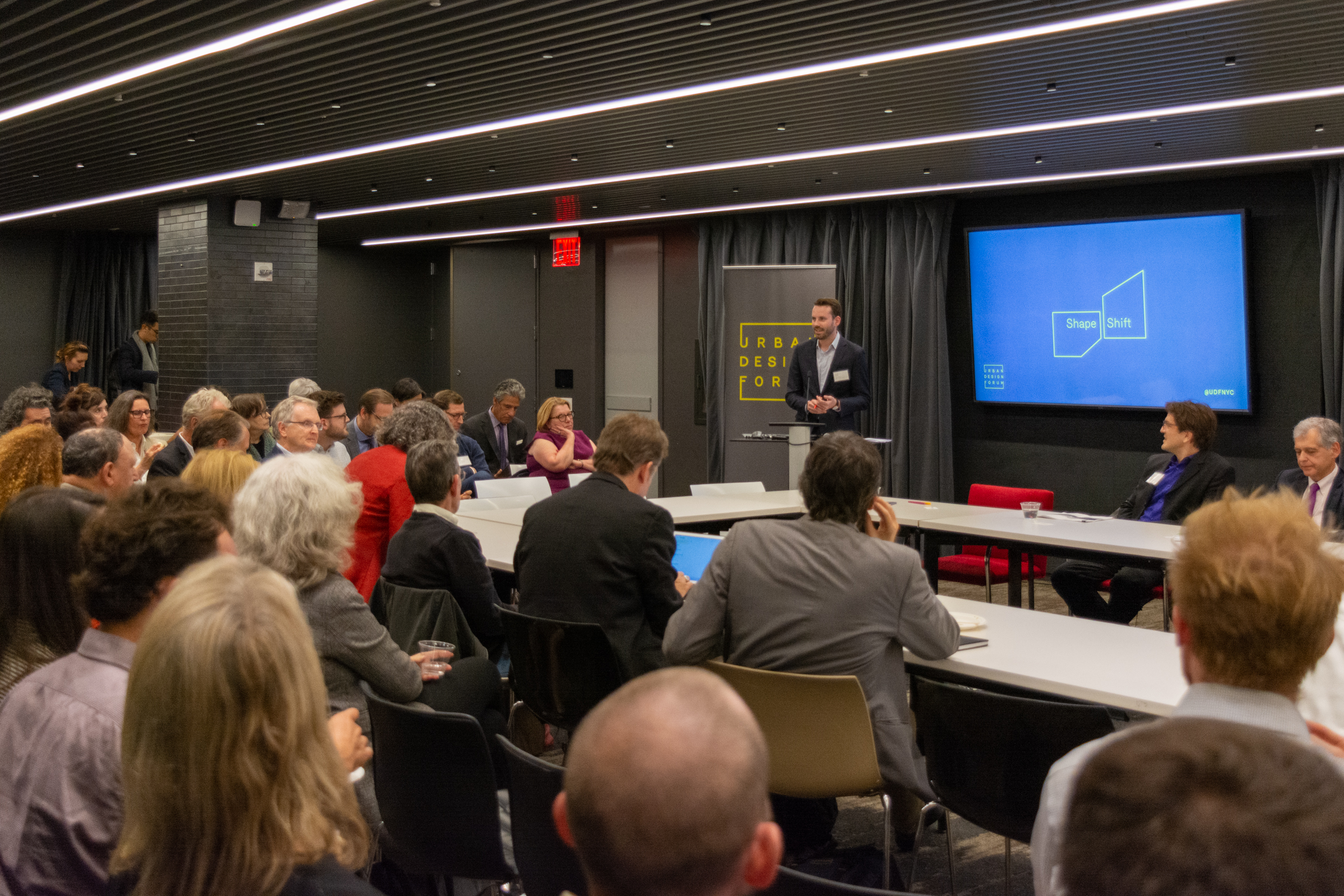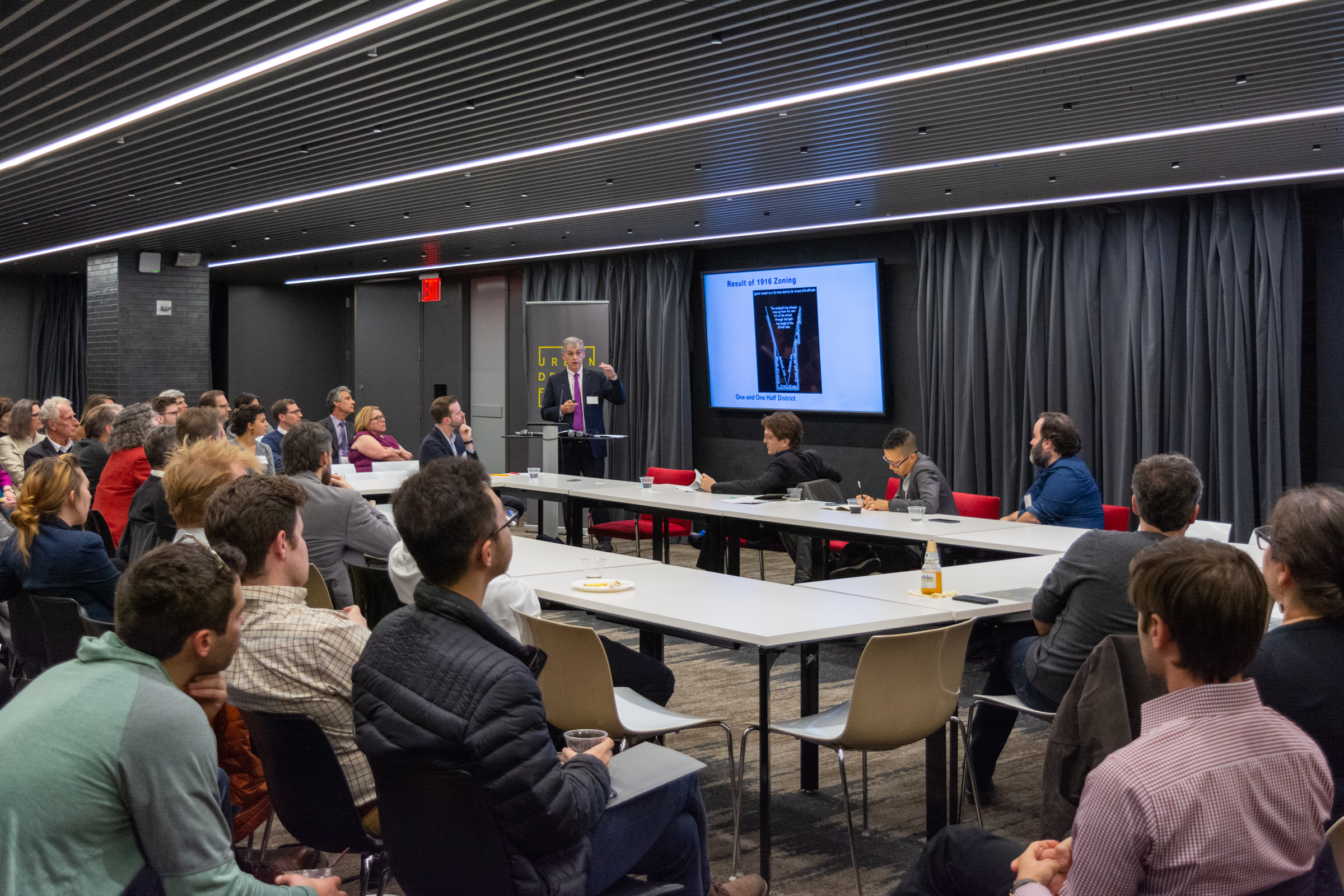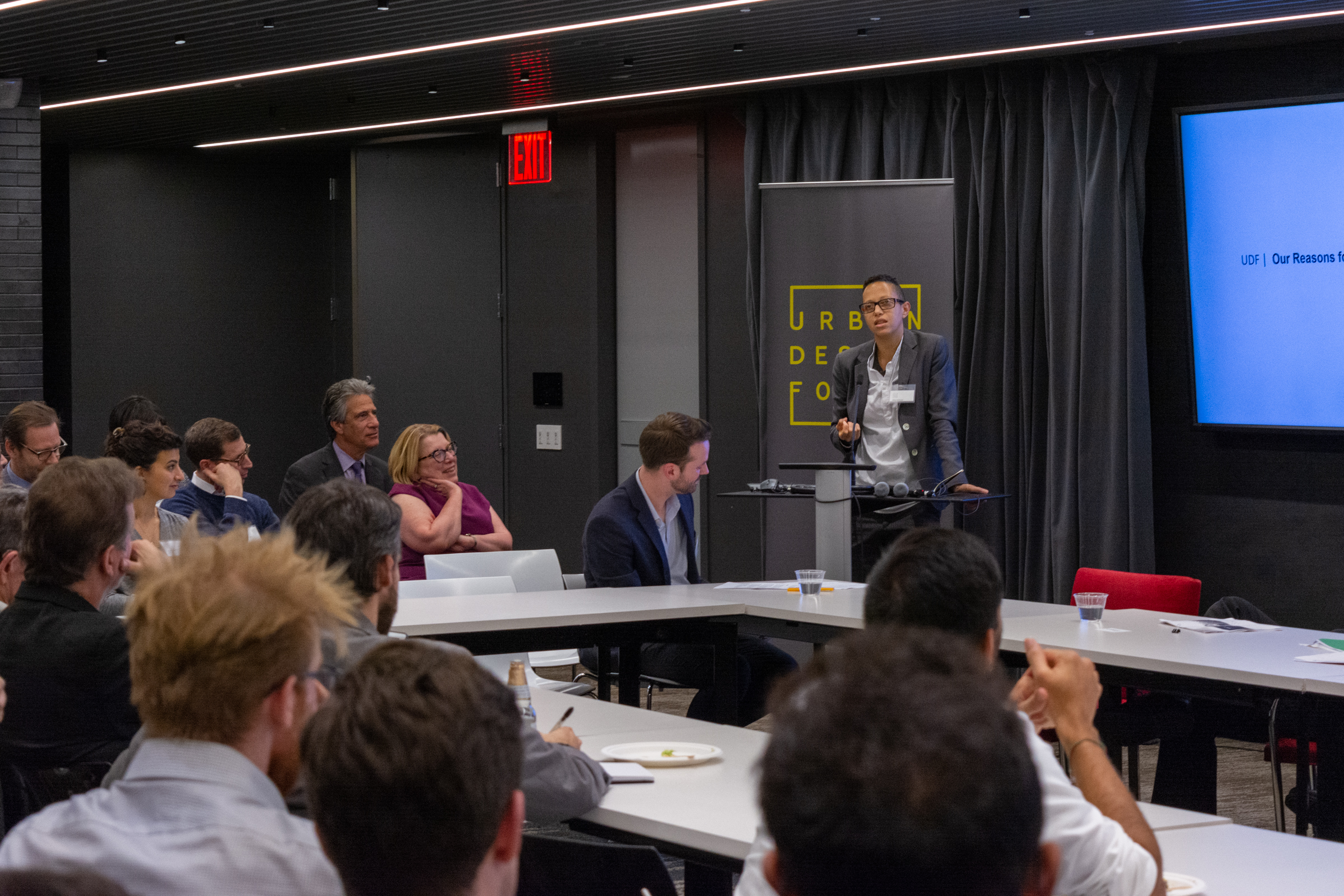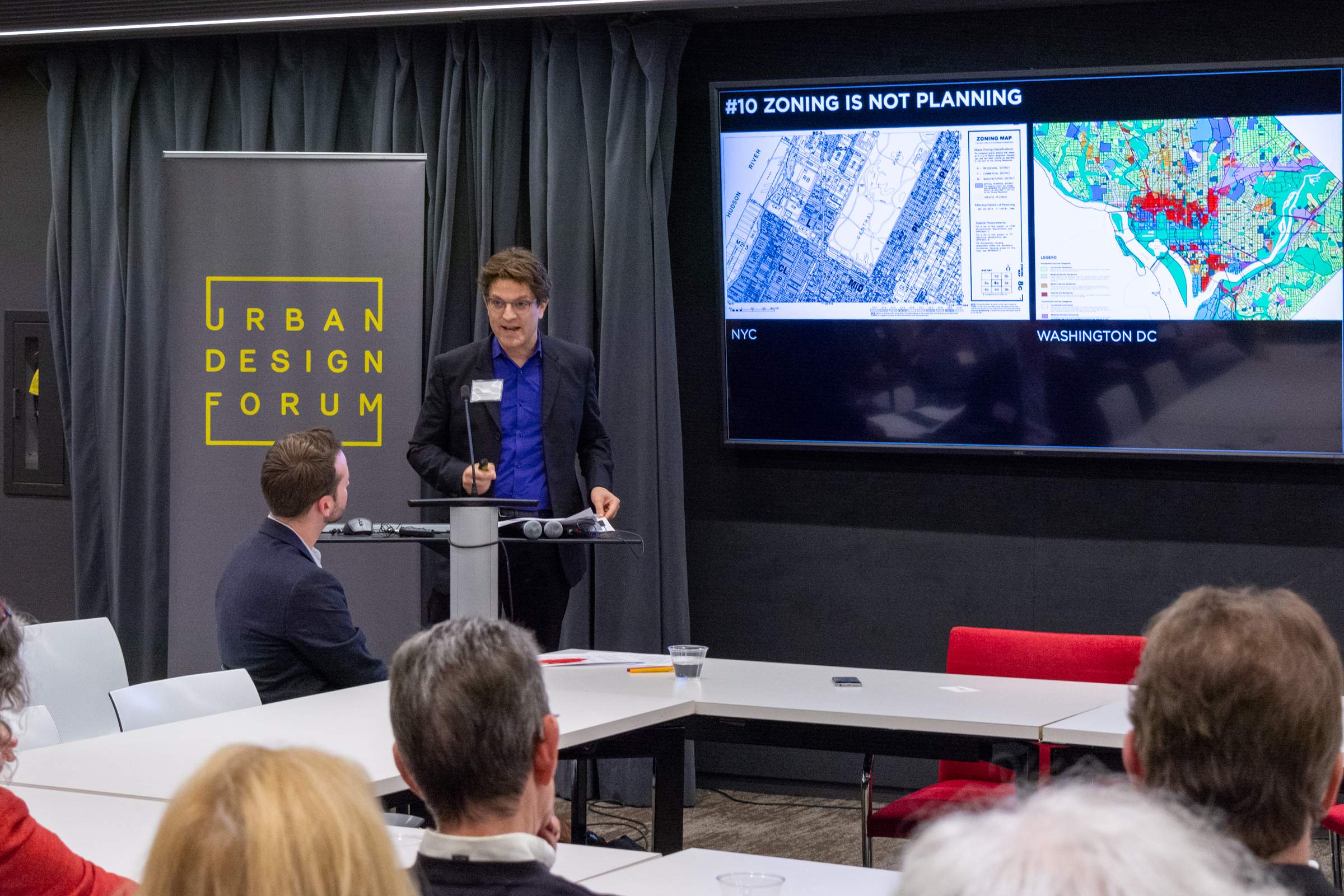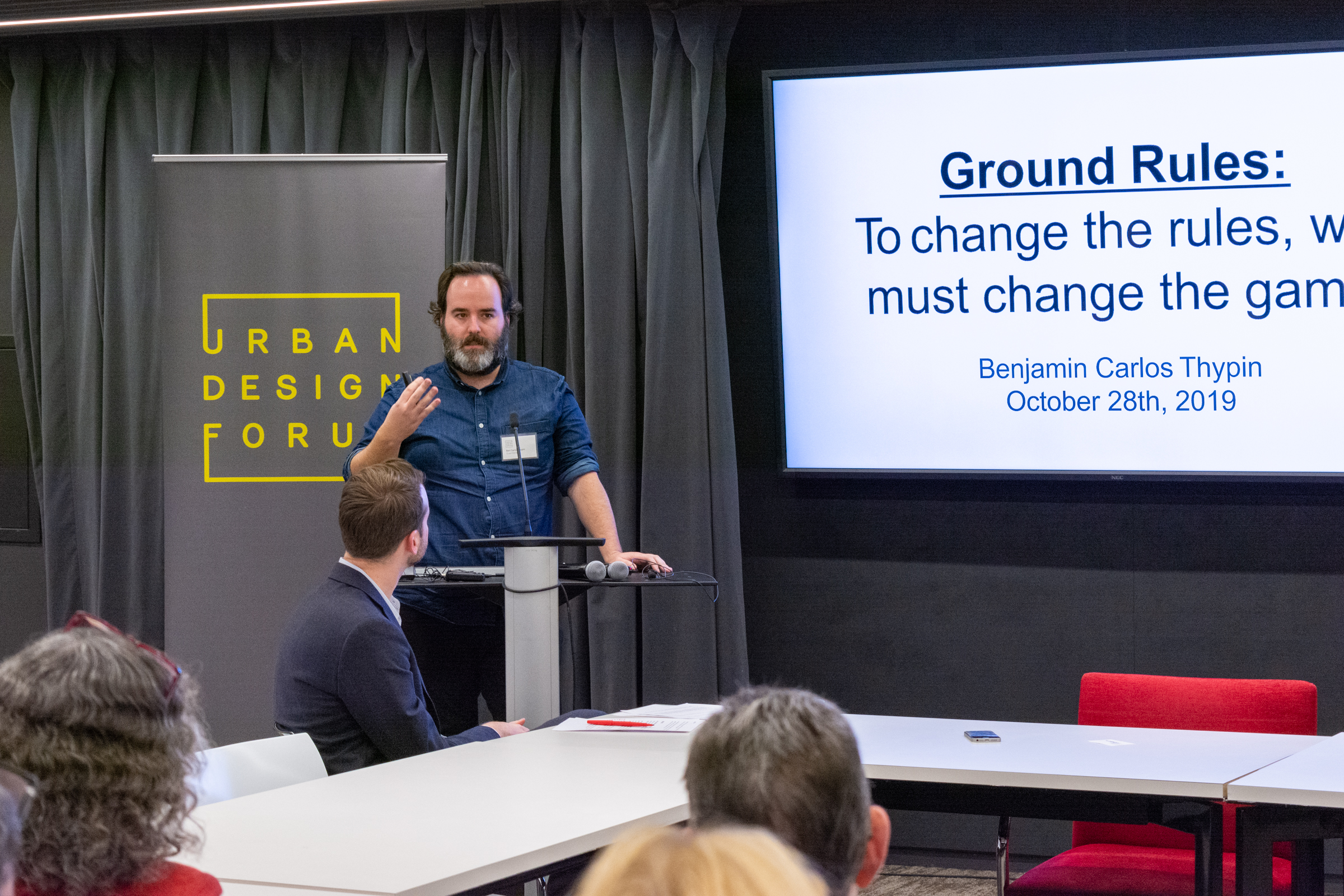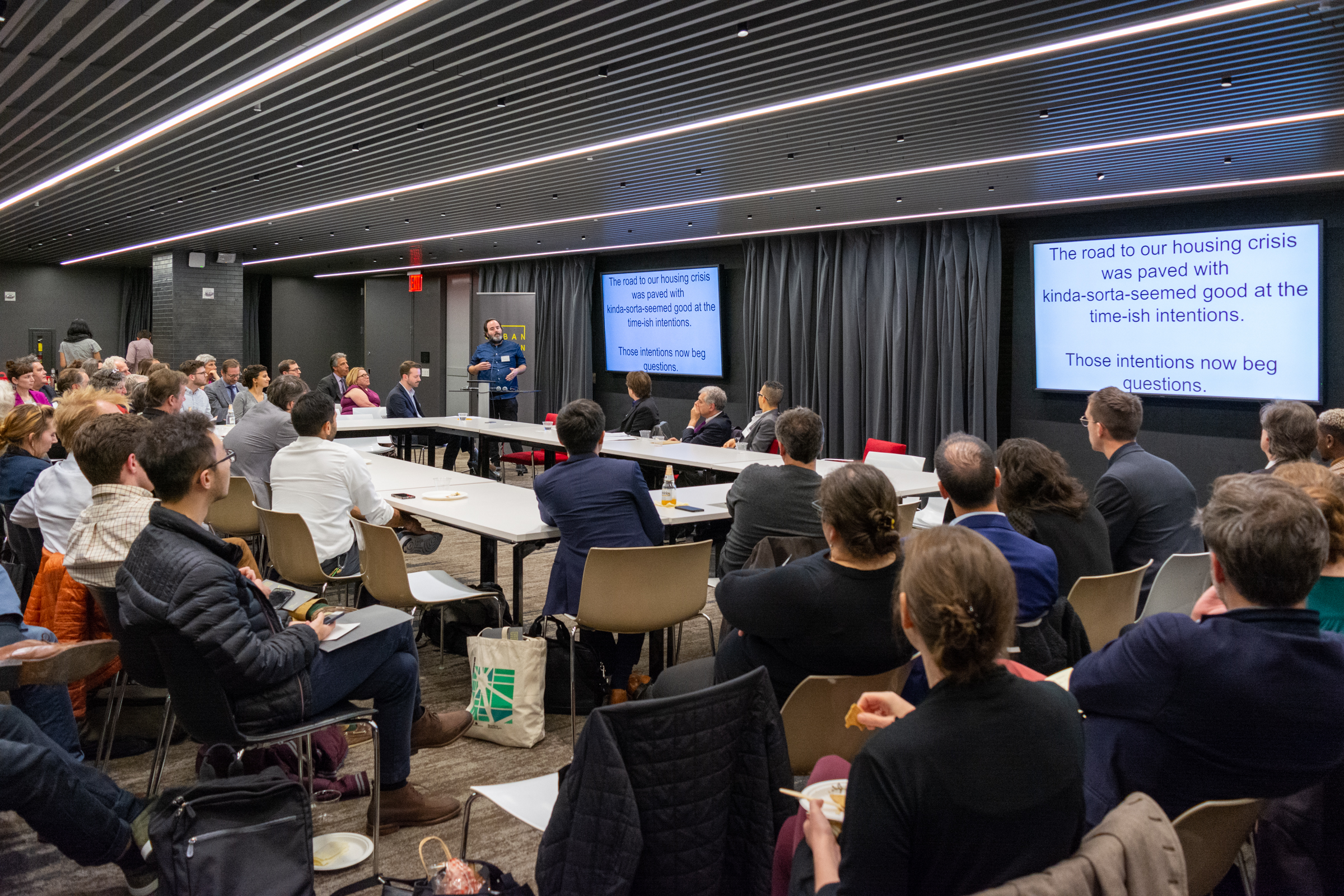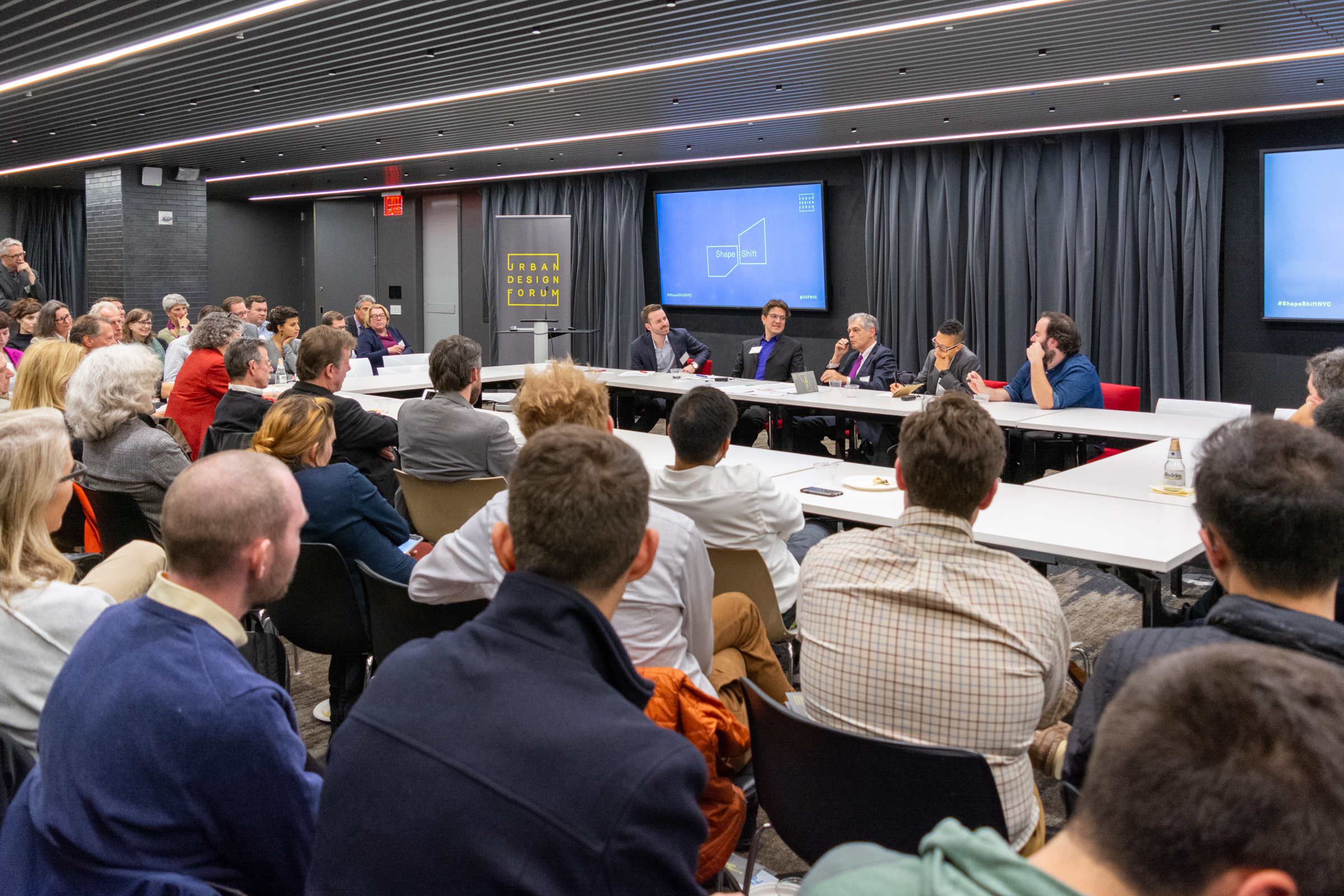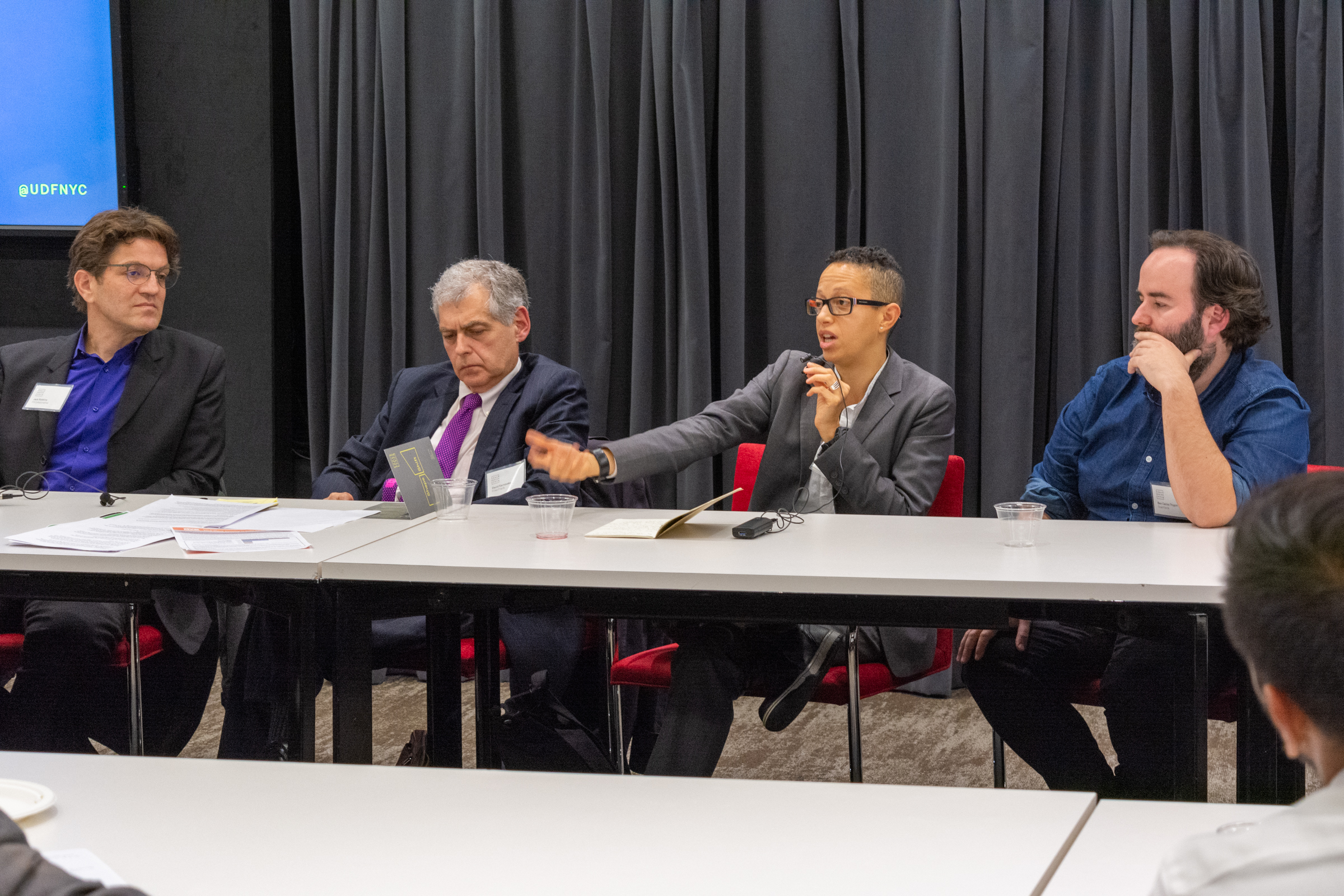 About Shape Shift ↓
Ground Rules is the launch event for our Shape Shift series, a year-long inquiry into the current state of planning in New York City. As we approach the mayoral election cycle, the Forum will revisit historic planning shifts, survey international cities, and debate alternative approaches on ways the next mayor should shape the built environment to build a more equitable city.
To learn more, please contact Daniel McPhee, Executive Director, 646-928-0553, daniel@urbandesignforum.org.
Image Credit ↓