August 10th, 2017
6:00pm - 8:00pm
Old American Can Factory
232 3rd Street, Brooklyn, NY, United States
Founder and principal of Sharon Davis Design, Sharon Davis is an award-winning architect whose work is driven by a deep belief in the transformative power of design. In 2007, after a career in finance, Davis created her firm as a launching pad for collaborative design practice dedicated to human-centered environments around the globe. Davis' work is driven both by a collaborative design process and a strong mission of social and environmental responsibility.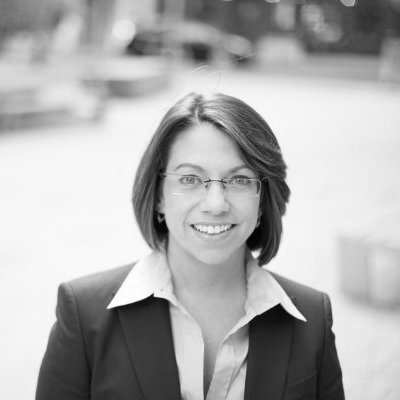 Michelle de la Uz became Executive Director of Fifth Avenue Committee, Inc. (FAC) in January 2004, after serving as Co-Chair on FAC's Board of Directors. She has over twenty five years of experience in public and community service. Michelle oversees the organization's mission and comprehensive programs serving more than 5,500 low- and moderate-income people.
Brad is the City Council's Deputy Leader for Policy, chairs the Committee on Rules, Privileges and Elections, and was founding co-chair of the Council's Progressive Caucus. Brad was one of the first council members to bring participatory budgeting to NYC. The "Bridging Gowanus" community planning process he initiated brings that spirit of participation into planning for a Brooklyn community in need of a comprehensive plan to shape infrastructure and land-use decisions.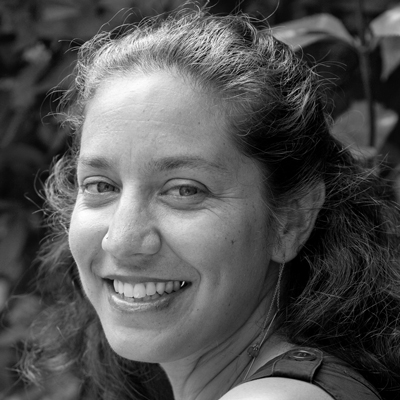 Gita is at the forefront of sustainability in New York, having served in various roles to help shape public policy, most recently board co-chair of the New York Rising Community Reconstruction Program Red Hook Community Committee; member of the Homes Committee for Urban Green Codes Task Force; and the Building Resiliency Task Force.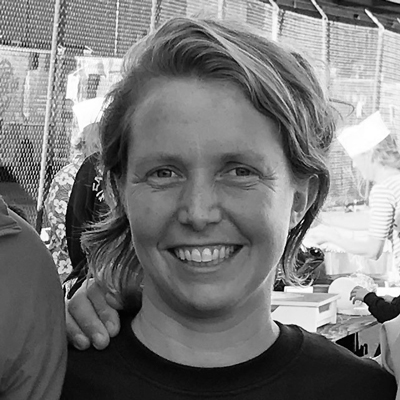 Andrea has a passion for regenerating urban infrastructure through civic engagement. As the Executive Director of the Gowanus Canal Conservancy, she empowers a community of environmental stewards and design advocates in the rapidly changing Gowanus Watershed. As an instructor at City College of New York, she engages landscape architecture students with NYC's complex urban ecology. Her prior work as a landscape designer focused on coastal resilience and building native plant communities.
The planned remediation of the Gowanus Canal is driving enormous development interest to an industrial quarter of the city. A forthcoming rezoning may usher in a new wave of residential development, open spaces and community facilities. Yet new growth and sea level rise will add pressure to already outdated sewer infrastructure.
How can increased attention on this unique neighborhood be leveraged to maintain its physical and social infrastructures? What can designers and planners do today to ensure long-term livability of the neighborhood?
For Gowanus: A Case Study, we were joined by Sharon Davis, Michelle de la Uz, Brad Lander, Gita Nandan, and Andrea Parker as they proposed leveraging development in Gowanus to expand the neighborhood's green infrastructure network and preserve the area's cultural assets.
Event Recap + Proposals ↓
On August 10, the Urban Design Forum charged civic leaders to develop proposals for the expansion of Gowanus' green infrastructure network and preservation of the area's cultural assets and affordable housing:
Sharon Davis, Sharon Davis Design
Stitching Gowanus
Michelle de la Uz, Fifth Avenue Committee
Maintaining NYCHA
Gita Nandan & Elliott Maltby, thread collective
Gowanus Field Station
Andrea Parker, Gowanus Canal Conservancy
Gowanus Lowlands
Event Photos ↓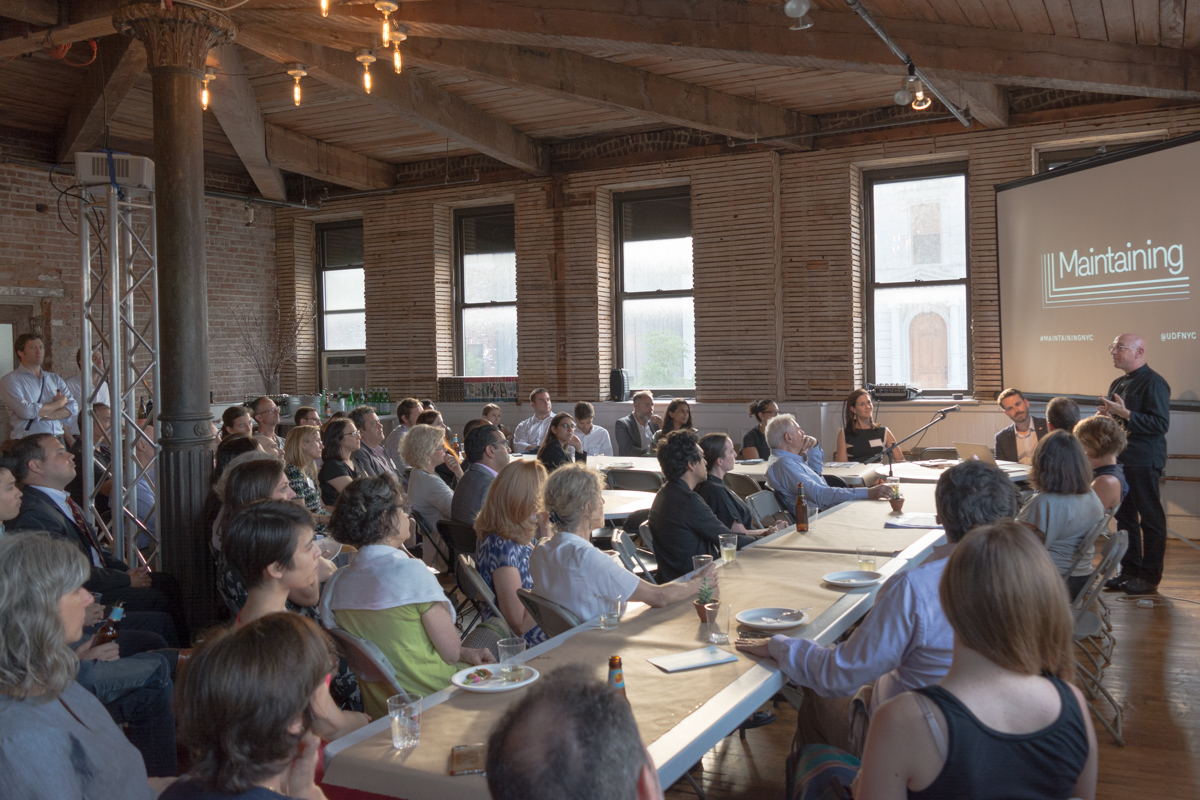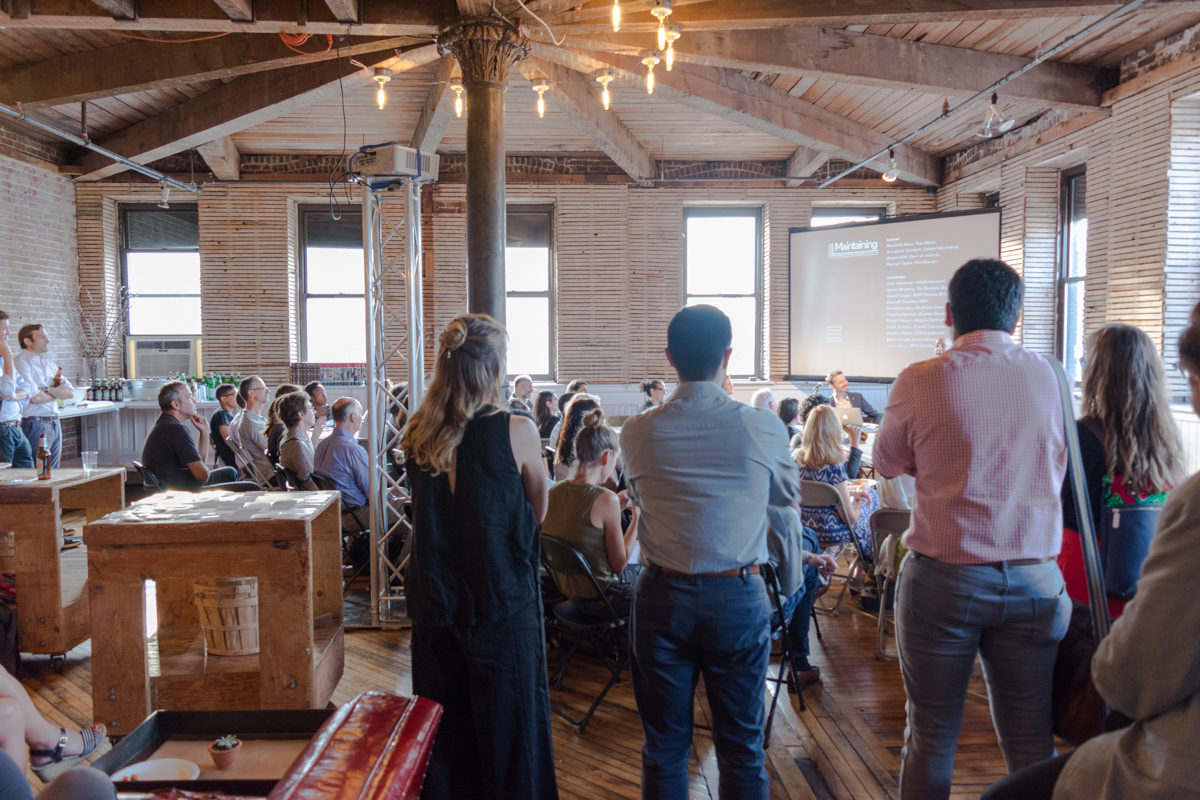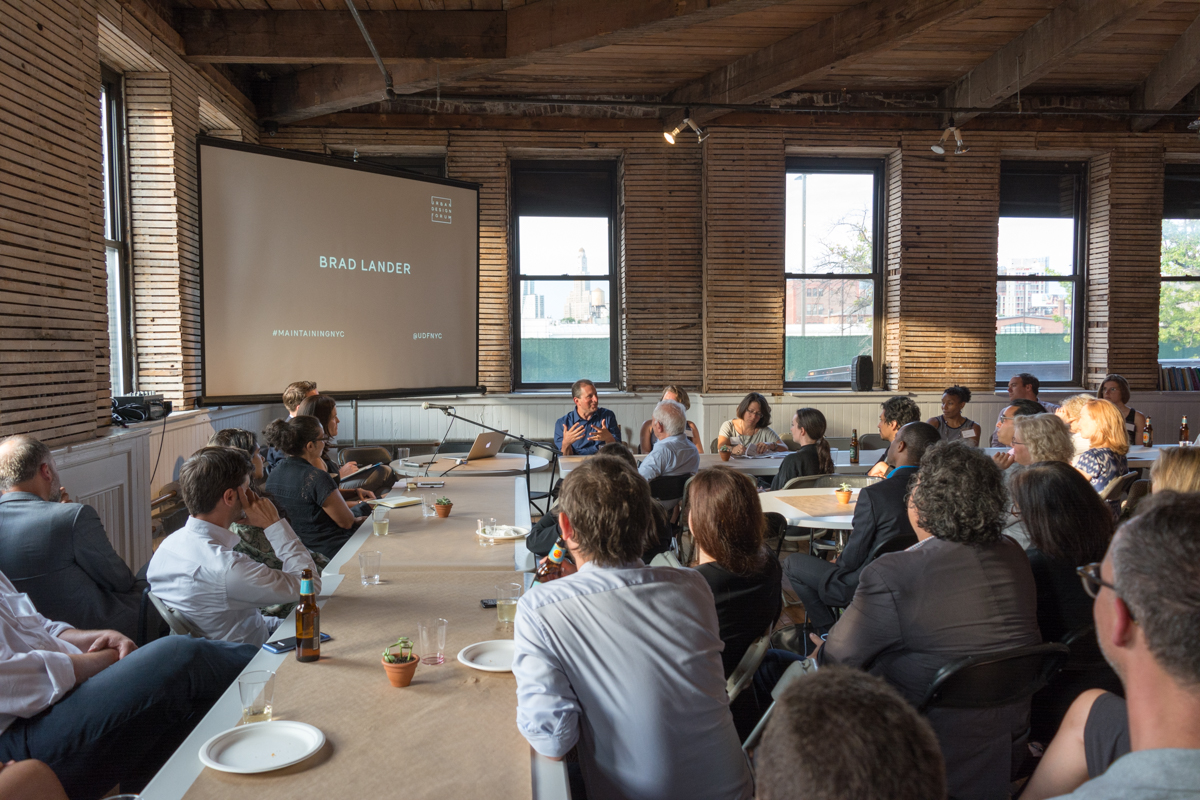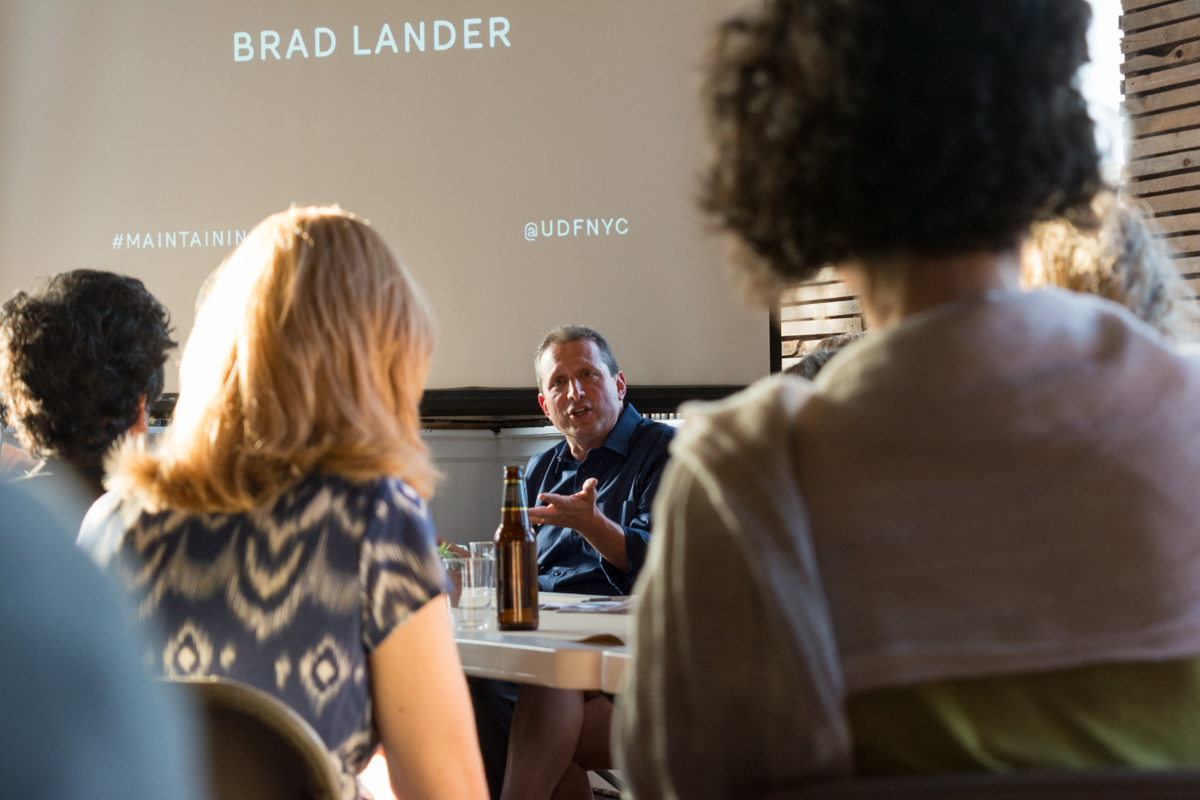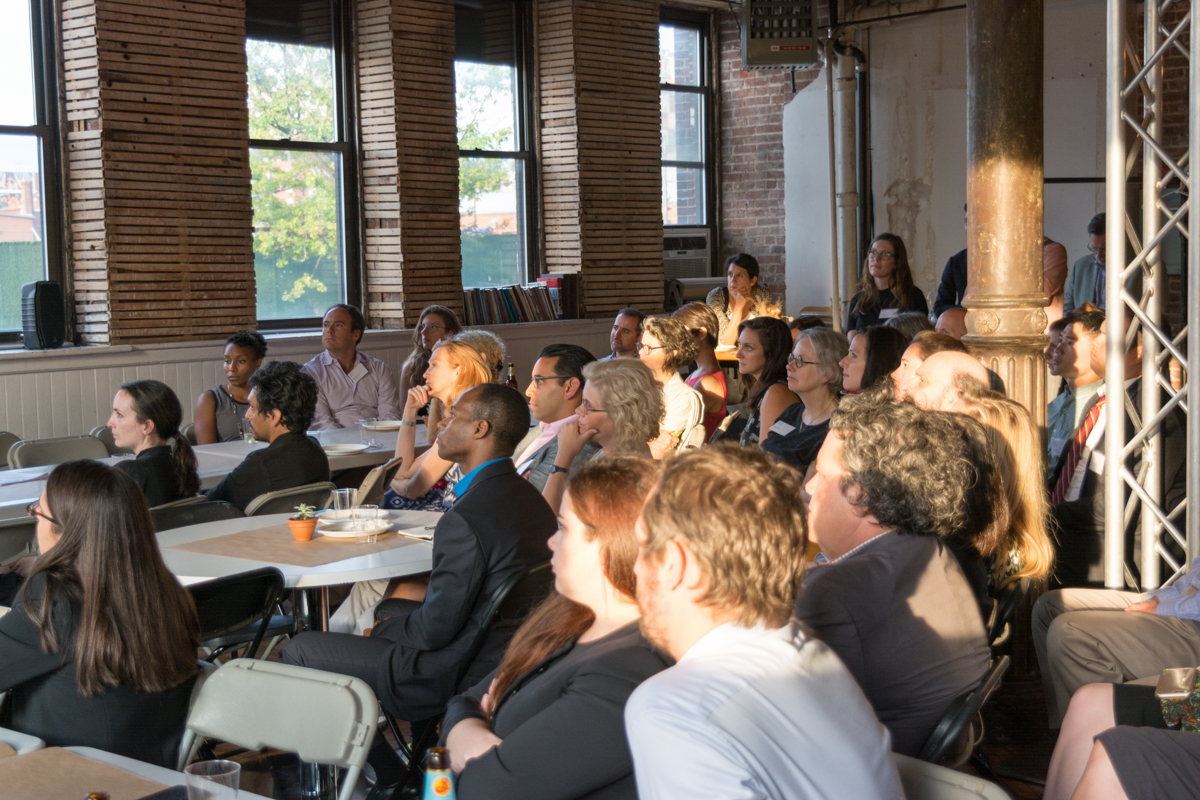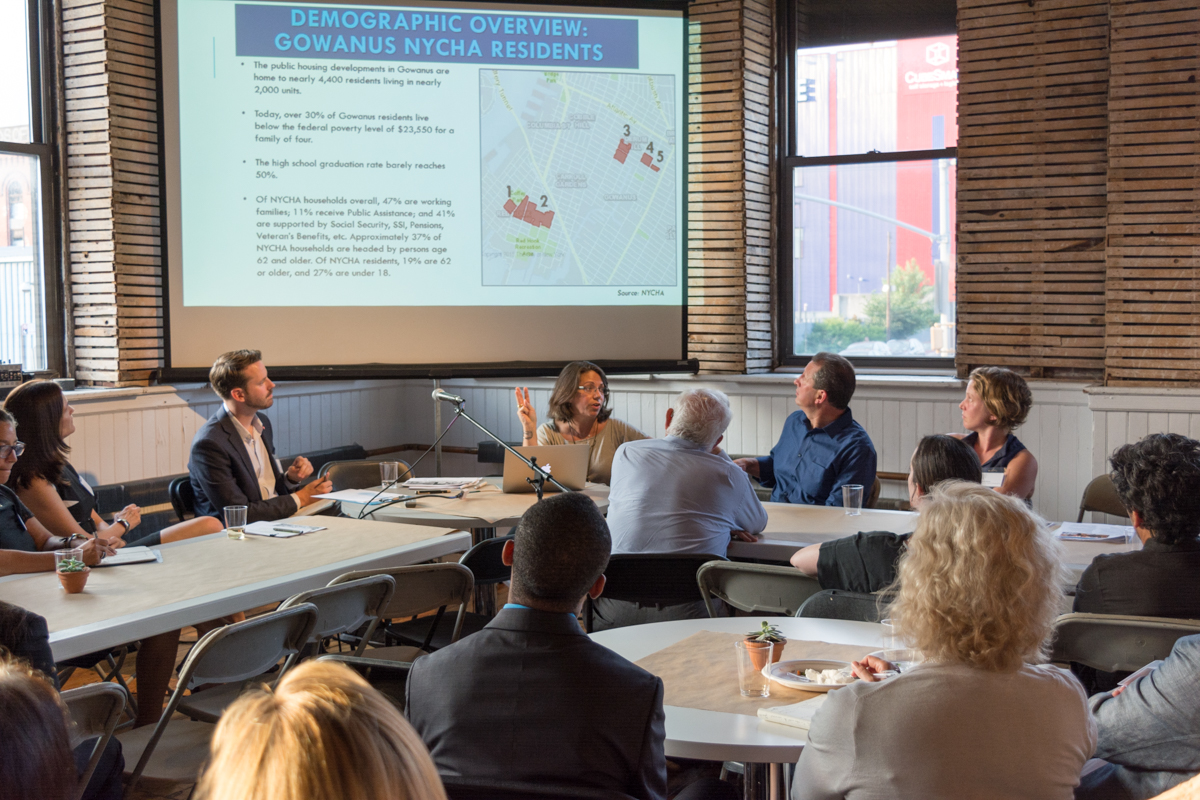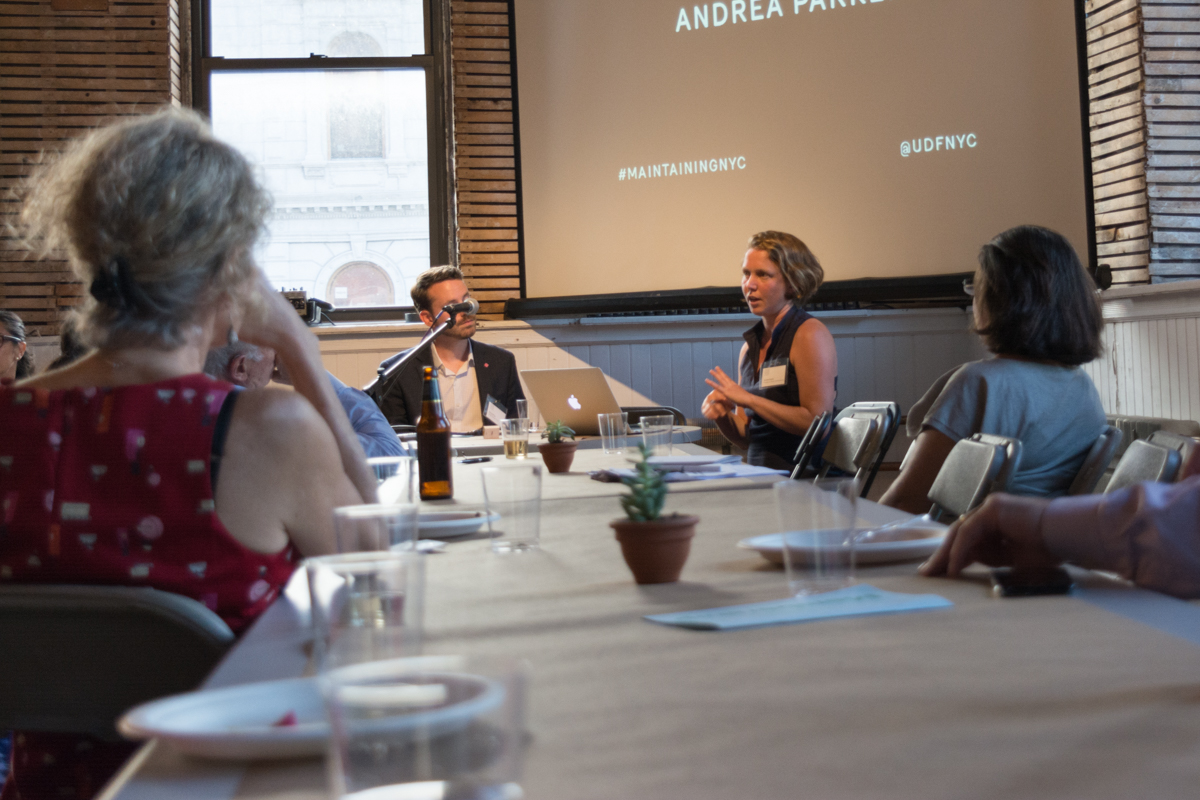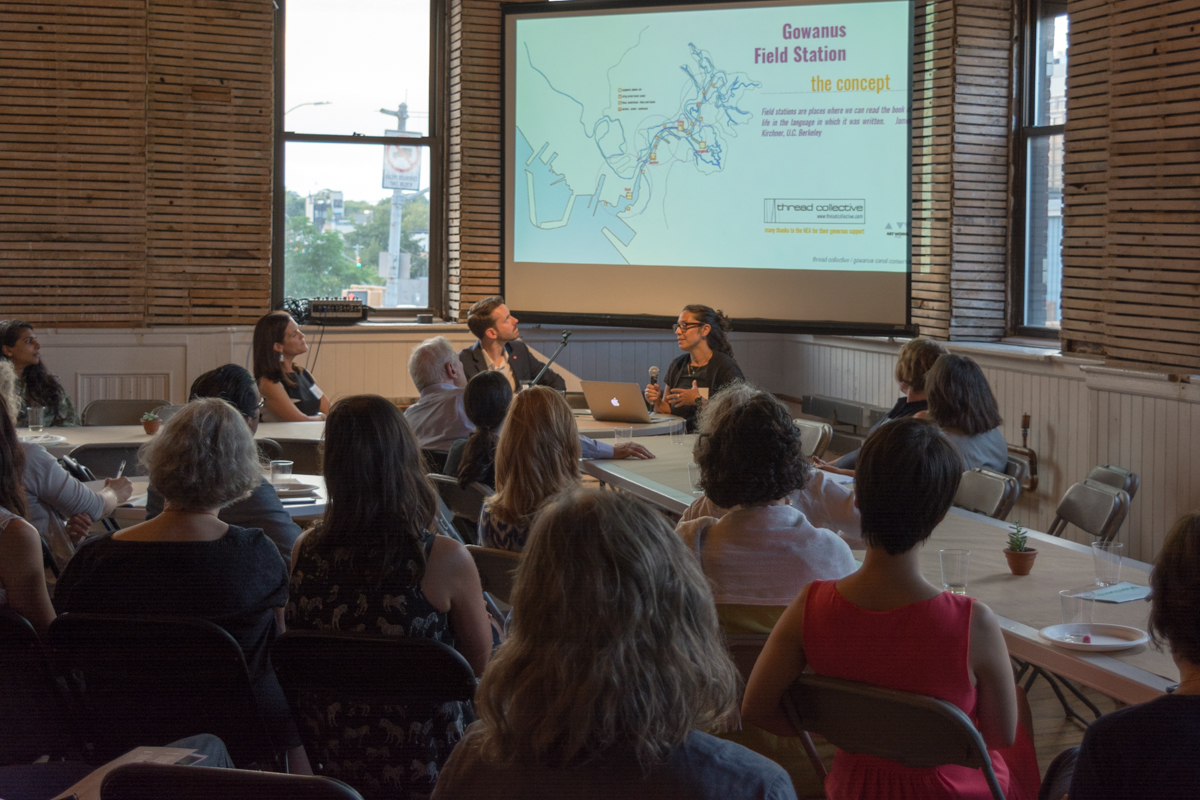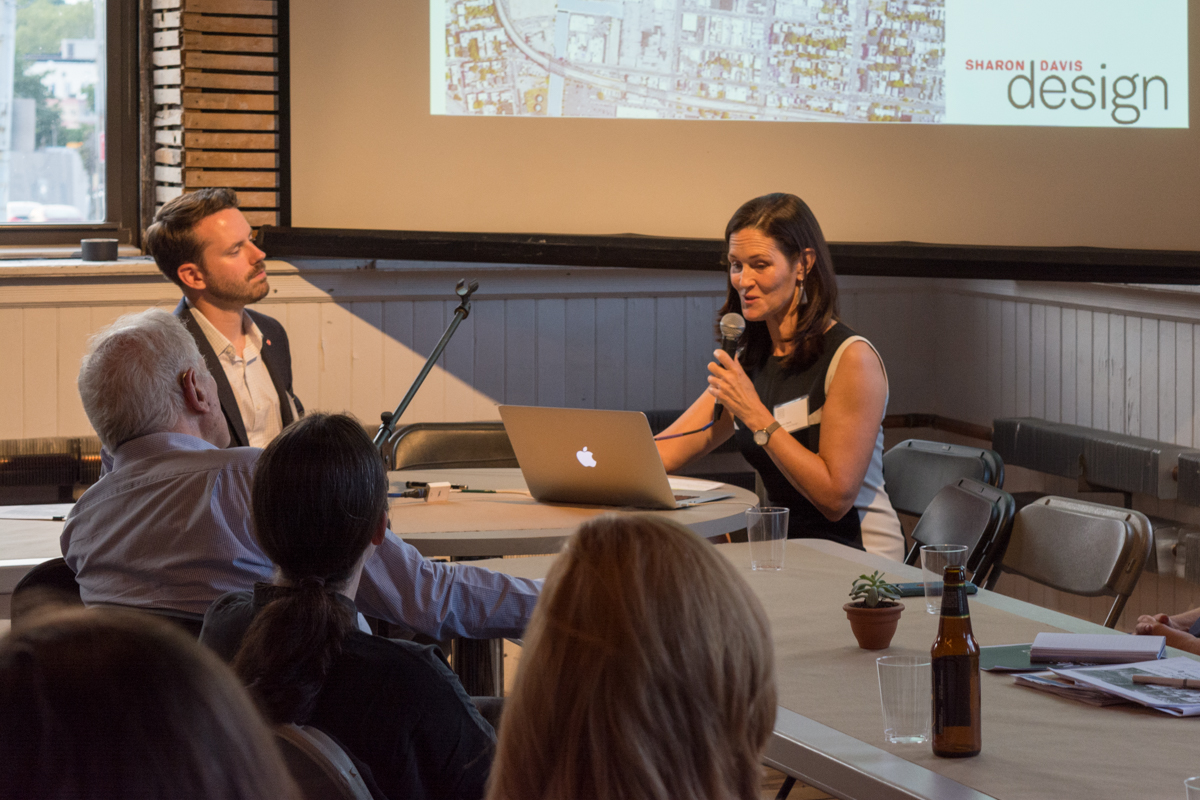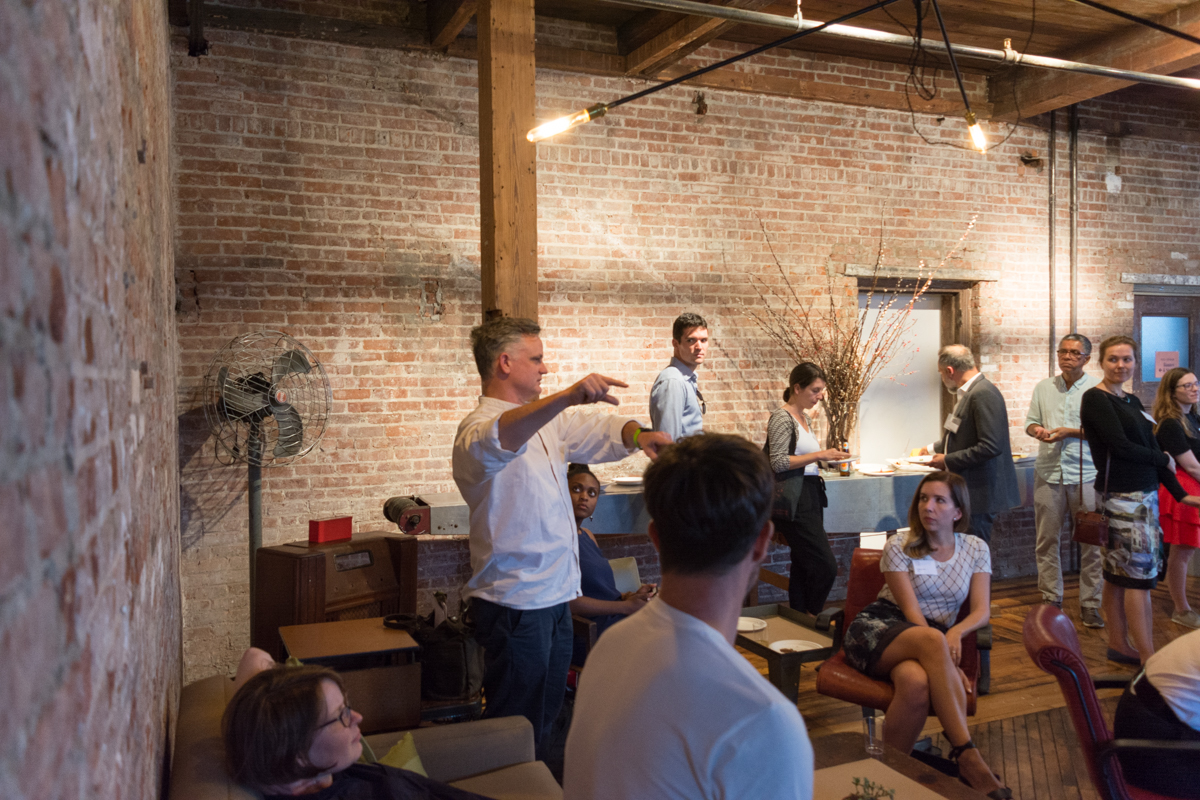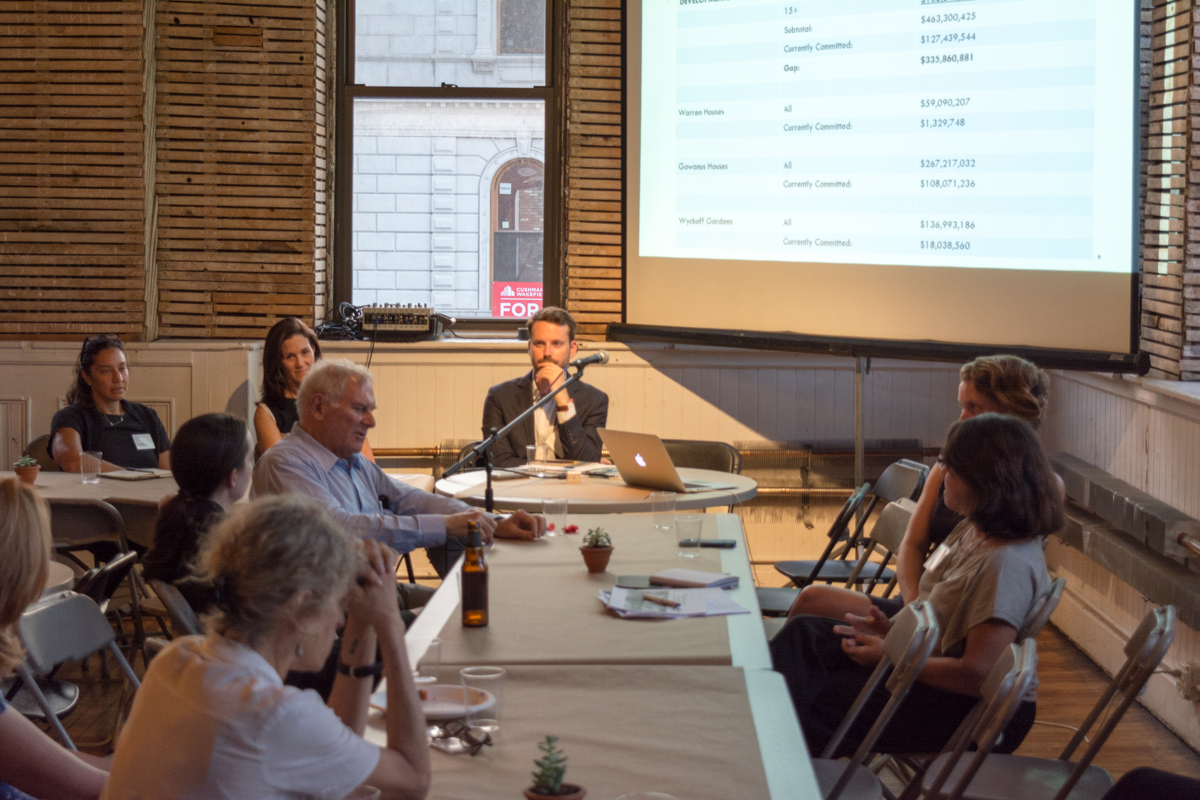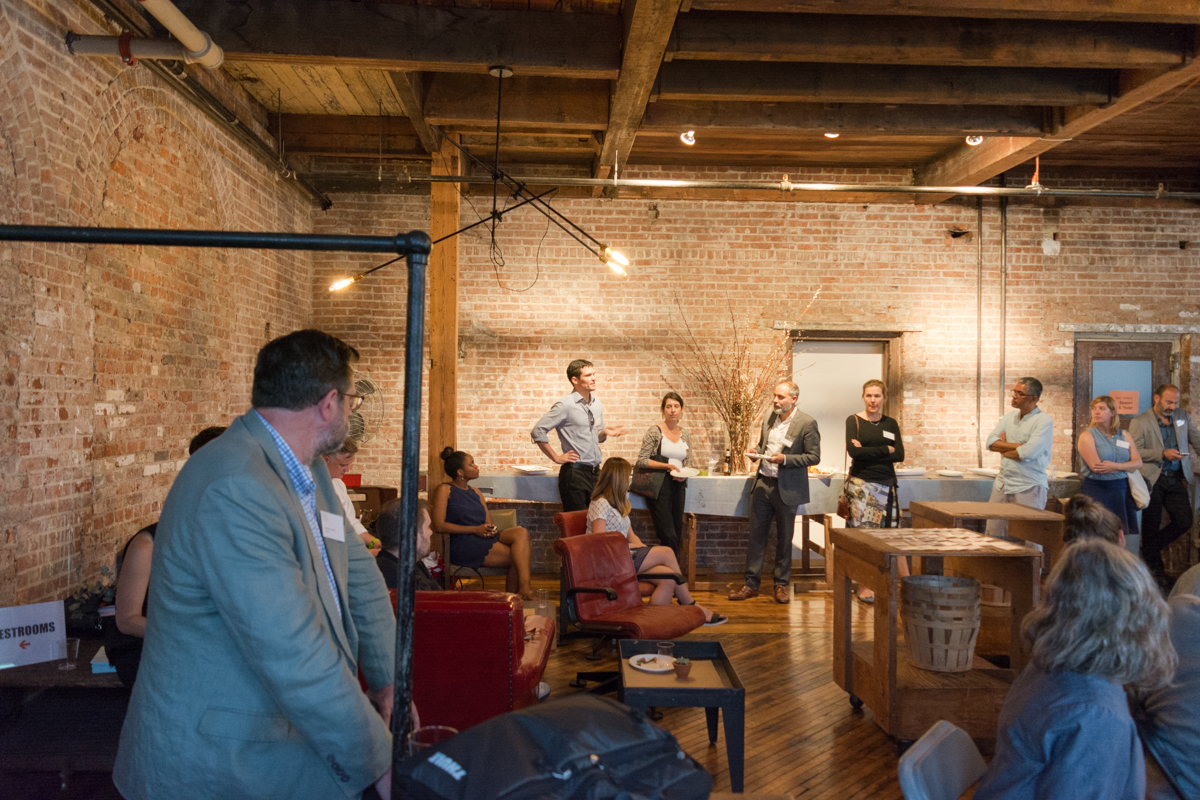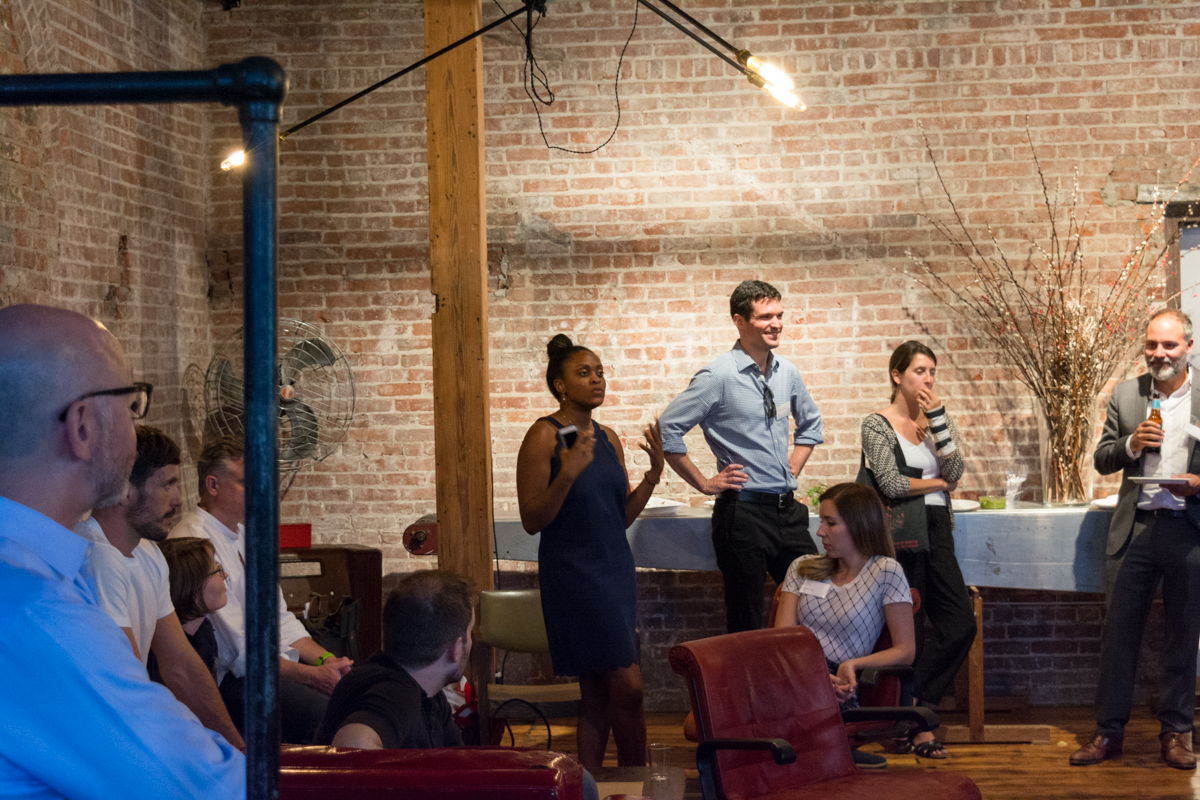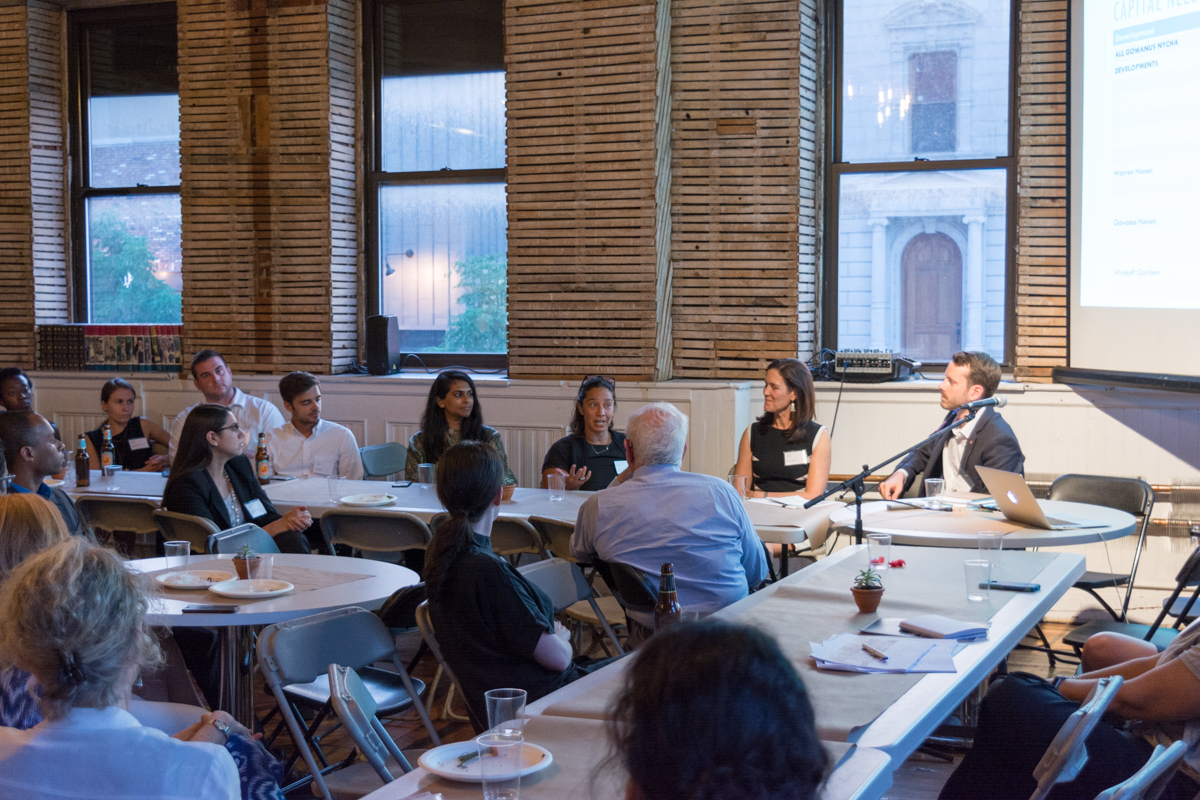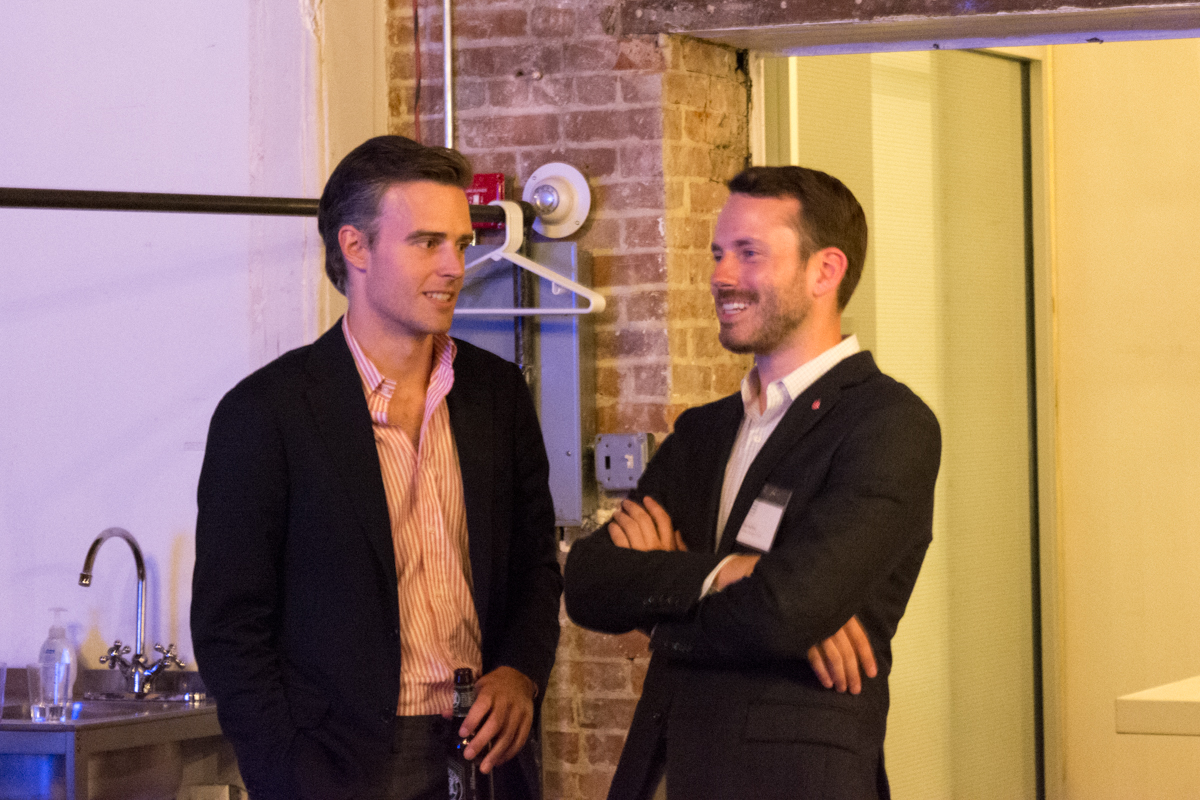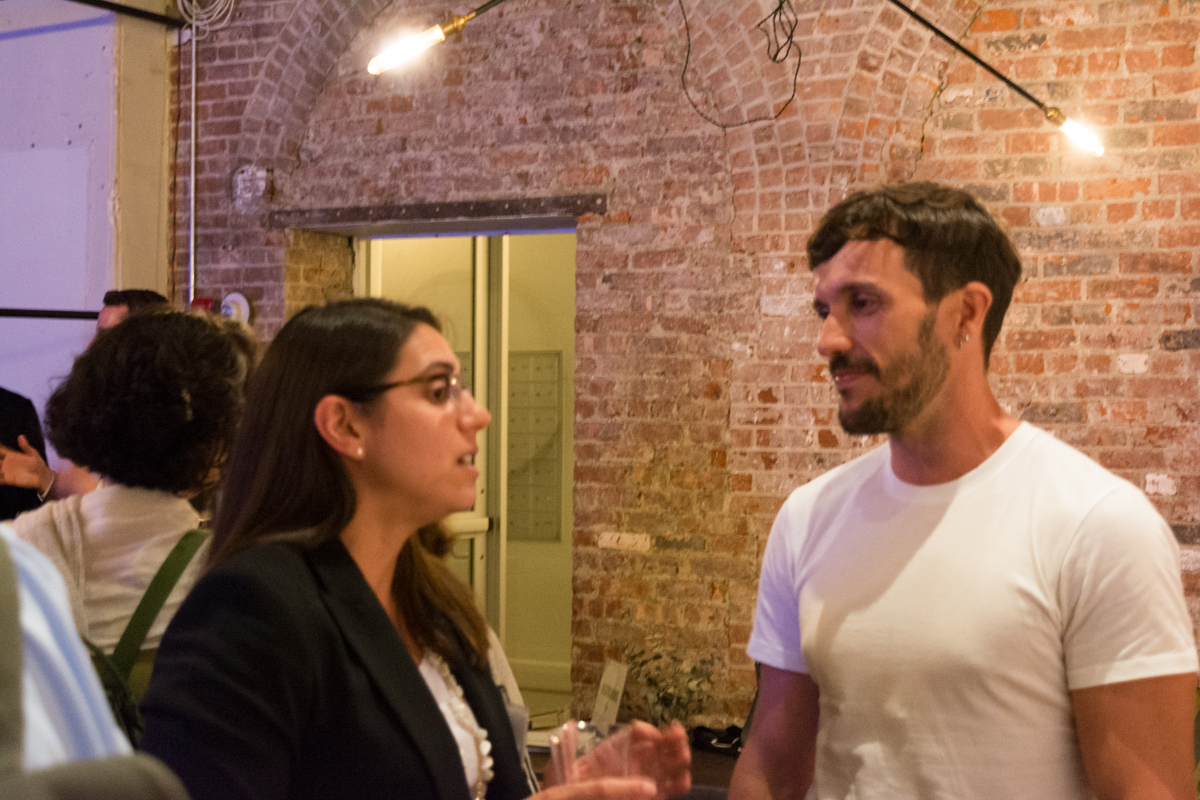 About Maintaining ↓
Help us craft a vision for maintaining New York City!
Gowanus: A Case Study is the third program of Maintaining, a year-long inquiry into strengthening New York City's physical and social infrastructure.
Share your ideas about how to care for New York City's public assets.
Feature image courtesy of ↓