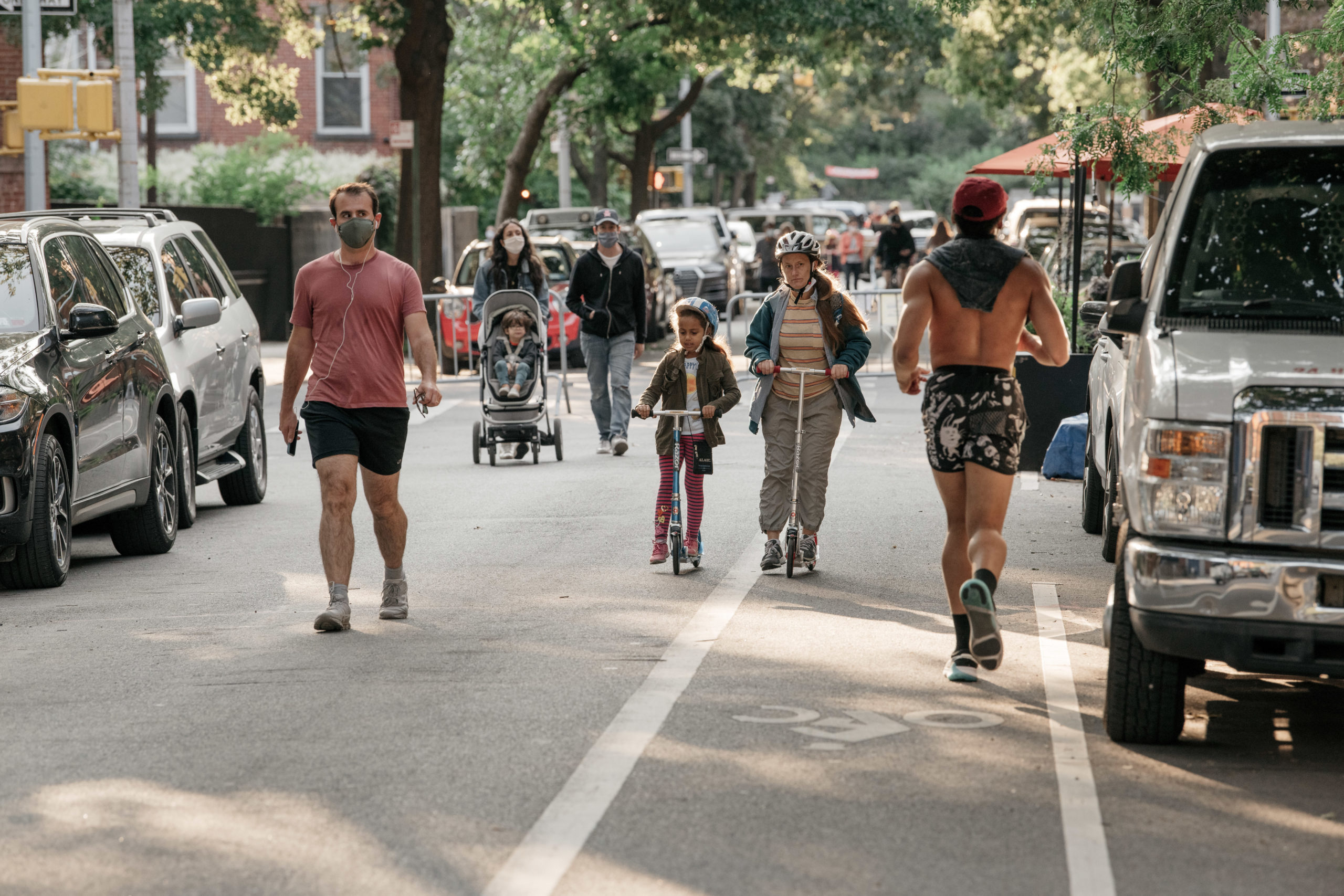 May 10th, 2021
12:00pm - 1:30pm
via Zoom
Danny Harris is Executive Director of Transportation Alternatives, New York City's primary walking, biking and public transit advocacy group. He is a leading voice in building cities for people, not cars. Previously, Danny served as Senior Vice President at Civic Entertainment Group and Program Director, San Jose with the Knight Foundation. Danny lives in New York City with his wife and two children.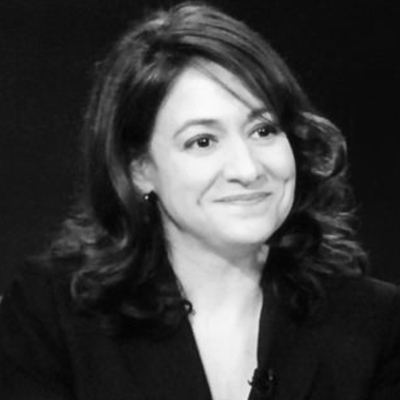 Leslie A. Ramos is the Executive Director of the 82nd Street Partnership. She has extensive experience working with small businesses, City agencies, and the Latino community; bringing a wealth of knowledge in economic and community development practices. She began her career at the Office of Management and Budget, and has also served as Assistant Commissioner for Finance at the Department of Housing Preservation & Development.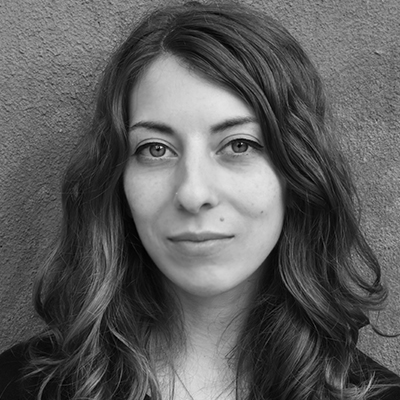 Emma Silverblatt is a designer focusing on cultural work with community-scale impact. As an associate at SO–IL she contributes to a variety of projects, most recently managing the design of the Martin Luther King, Jr. Library in Cleveland, Ohio. Silverblatt also co-coordinates the Jackson Heights team for UDF and VAI's Neighborhoods Now program, providing pro-bono design services to communities for pandemic recovery.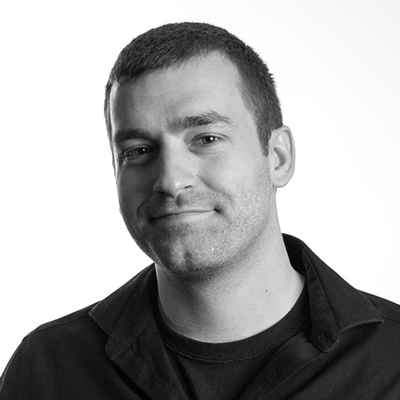 Shane Algiere is a project manager at LTL Architects since 2019. He holds a Master of Architecture degree from Columbia University GSAPP and a Bachelor of Science in Architecture from Hammons School of Architecture at Drury University. Shane has collaborated on a diverse range of project types including libraries and schools. Shane believes that public space is crucial infrastructure.
Erick Gregory serves as the Chief Urban Designer and the Director of Urban Design at DCP. The Urban Design Office helps shape the future of New York City through citywide and neighborhood studies, design research and review, and creatively engaging with communities. The Department strives to continually improve the livability of New York City's neighborhoods and quality of the urban design that shapes them. Erick is a Robert Bosch Fellow and LEED accredited professional.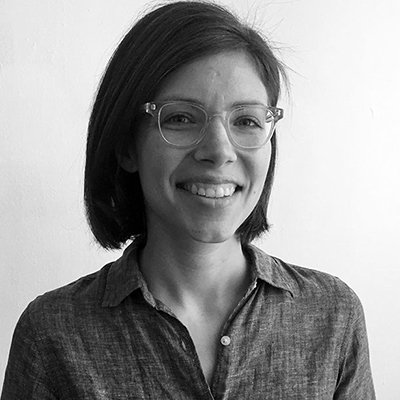 Emily Weidenhof is Director of Public Space at NYC DOT. She's focused on the role of the public realm in strengthening communities for over a decade, deeply involved in policy, management, legislation, and most recently leading efforts to create Shared and Seasonal Streets in New York City. Emily has worked as an Architect and Urban Designer in Pennsylvania, New Jersey, and New York including at the NYC Department of City Planning.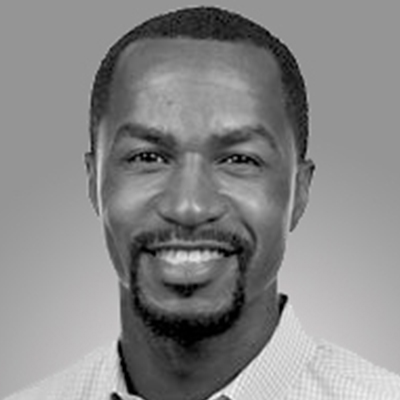 Dr. Christian Braneon is an urban climate expert and scientist at NASA's Goddard Institute for Space Studies (GISS). Dr. Braneon supports the Urban Climate Change Research Network's (UCCRN) Urban Design Climate Workshop series focused on helping cities utilize NASA datasets to enhance climate resiliency. He also serves as Co-Chair of the New York City Panel on Climate Change and as a Principal Investigator for the GISS Climate Change Research Initiative.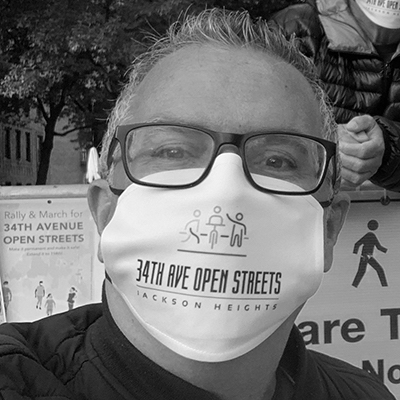 Jim is a long-time community activist fighting for safer streets, better buses, and subways, and a fierce advocate for #OpenStreets. His mission is to have an interconnected network of Open Streets throughout New York City, allowing pedestrians and cyclists of all ages and abilities to travel safely and joyfully throughout the city.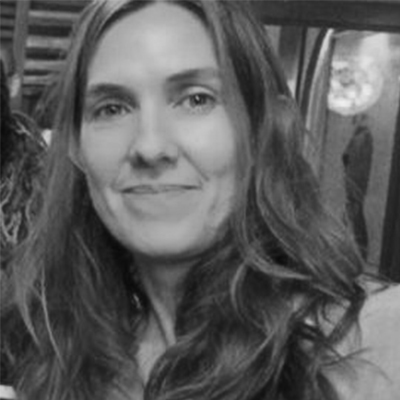 Leslie Davol is a co-founder and Executive Director of Street Lab, a nonprofit that creates and shares programs for public space across NYC. Davol has over 25 years of experience working in the cultural sector, including serving as Assistant Vice President for memorial, cultural, and civic programs for the Lower Manhattan Development Corporation following September 11, and in various project management roles at the New-York Historical Society. In addition, Leslie has served as a juror and organizer of public art competitions, nonprofit board member, and public member on the New York State Board for Architecture.
These high school students represent a cohort of Youth Leaders who have been planning to turn the streets in front of their school into a Clean Air Green Corridor.
Join us in conversation with community leaders, designers, advocates, and policymakers to discuss the future of Open Streets in New York City.
The past year has transformed New York City's streetscape. Through the Open Streets program, communities across all five boroughs animated streets for joyful gathering, play, education, health, and resiliency. As we emerge from the pandemic and plan for the future of this program, lessons from last summer's efforts can inform long-term efforts to remake New York City streets.
Presenters from Street Lab, the 34th Avenue Open Streets Coalition, the Neighborhoods Now Jackson Heights Working Group, Washington Heights Expeditionary Learning School, and Transportation Alternatives discussed Open Streets activations in Queens, Brooklyn, and Manhattan. Then, Emily Weidenhof (NYC DOT) and Erick Gregory (NYC City Planning) joined as respondents in conversation with Christian V. Braneon to discuss: what lessons can we draw from last summer's Open Streets to catalyze creative street uses?
This event is co-hosted by Columbia University Center for Resilient Cities and Landscapes, Transportation Alternatives, the Urban Design Forum, Van Alen Institute, and Columbia Environmental Justice Climate Just Cities Network.
Listen back below.