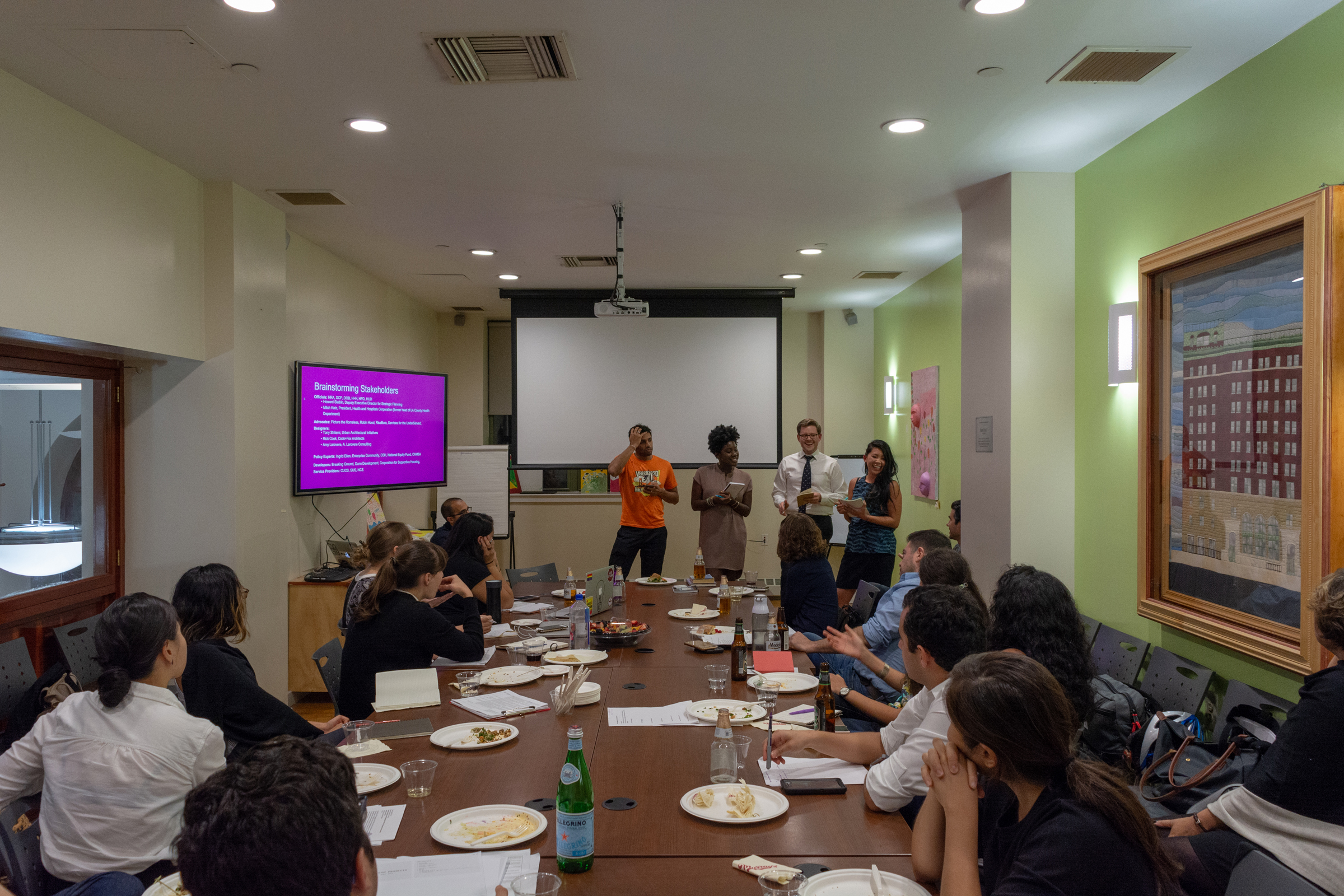 September 18th, 2018
6:00pm - 8:30pm
The Christopher
202 West 24th Street, New York, NY, USA
On September 18th, our Forefront Fellows launched the second phase of their year-long inquiry on homelessness with a workshop on their team projects.
After a summer of visiting homeless shelters, speaking with stakeholders and drafting city design guidelines on existing homeless shelters, our Forefront Fellows kicked-off the second phase of their fellowship with a workshop on their team projects.
Hosted at The Christopher, a supportive-housing site renovated by Breaking Ground that serves formerly homeless adults and young adults who aged out of foster care, our Fellows presented their project goals and challenges, and received feedback from their cohort.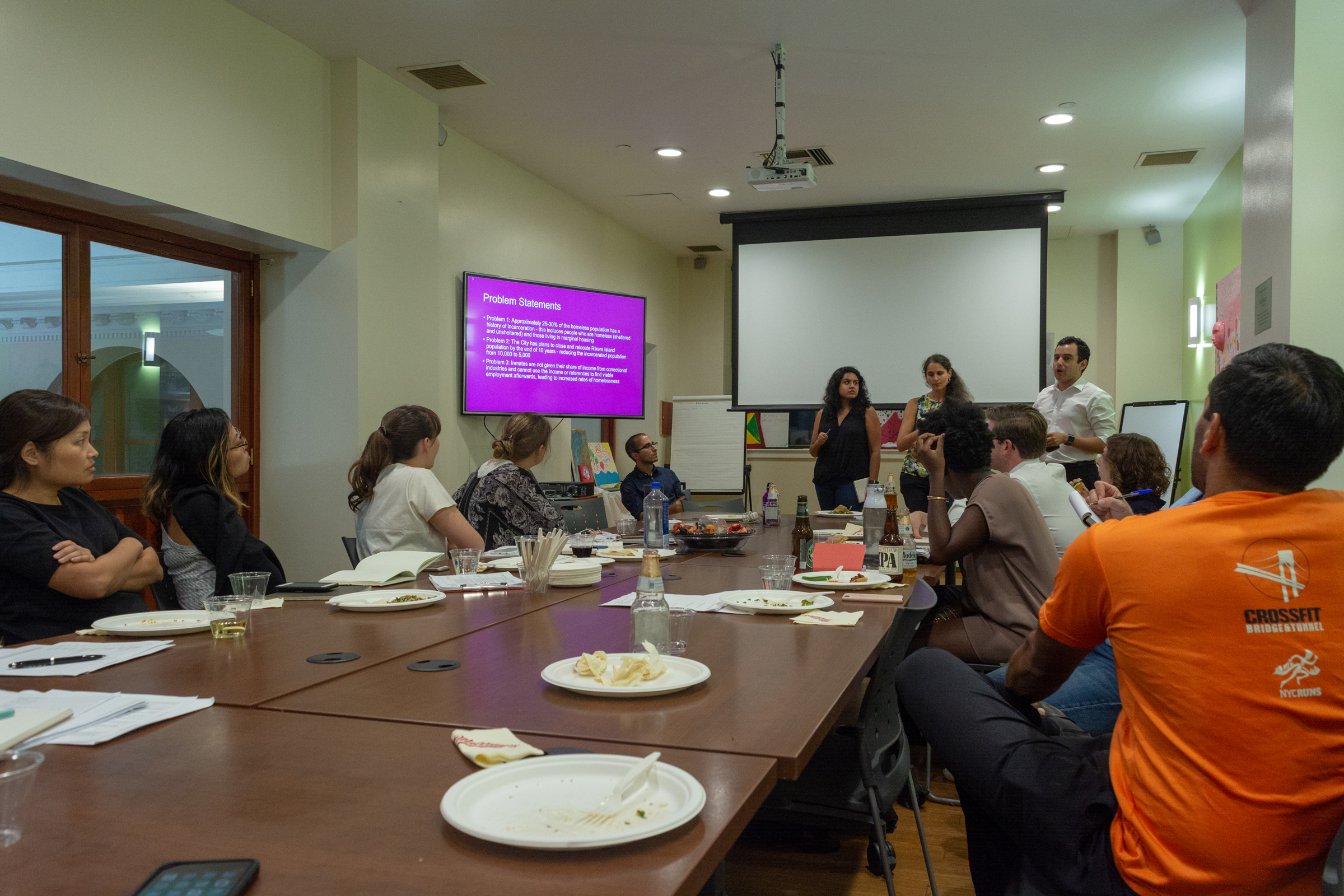 Up first was the prevention team, who explained their initial exploration into the prison-to-shelter pipeline. In 2017, 54 percent of released inmates who returned to New York City were left with no option but to enter homeless shelters, a growing trend over the past few years. To address this critical but often overlooked challenge, the prevention team is examining the relationship between homelessness and the criminal justice system in order to propose policies that improve the transition from prison to society for inmates.
Next, our supportive housing team discussed the various challenges facing the development and siting of new supportive housing sites. While there are many tools to finance supportive housing development in New York City, these tools are often complicated, confusing and inaccessible. Central to their project will be exploring creative sites, financing models and partnership for new supportive housing development.
The systemic change team was the third to present. At the core of today's homeless crisis is the stigma many harbor against people experiencing homelessness. As a consequence, services providers, developers, architects, and society at large, perceives one's status of home access and ownership as legitimating offering shoddy services and demeaning materials and living conditions to individuals who are experiencing homelessness.
The last team of the night was the public realm team, who are exploring where people experiencing homelessness travel in the city, the services they access and spaces of opportunity to design public spaces for them. A quick survey of 311 calls about homelessness in New York City revealed how addressing the homelessness crisis is essentially an issue of the public realm. Whether waiting for shelters to open, travel for jobs or to school, or to access services, the journey through the public realm is an essential journey for those experiencing homelessness and trying to transition out.
Our Sponsors ↓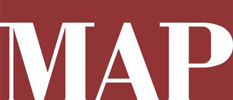 This program is made possible through the support of Magnusson Architecture and Planning and our Director's Circle.
Shape our year-long inquiry by becoming a program sponsor and promote conversation between our Forefront Fellows and invited decision-makers on addressing the homelessness crisis in New York City.
To learn more, please contact Daniel McPhee, Executive Director, 718-663-8478, daniel@urbandesignforum.org.
About Shelter for All ↓
This event is the seventh of our Shelter for All Forefront Fellowship, a fellowship dedicated to cultivating twenty diverse and emerging leaders in urban design, policy and development. This year, our Fellows spent the summer in partnership with the New York City Department of Homeless Services and the American Institute of Architects to draft city guidelines on shelter design, and now they are spending the fall and spring investigating the full spectrum of homelessness.