May 23rd, 2017
5:00pm - 9:00pm
MOCA
215 Centre Street, New York, NY, United States
On May 23, the Forum welcomed our newest class of Forefront Fellows at the Museum of Chinese in America for orientation as they begin exploring how urban design can empower immigrant communities.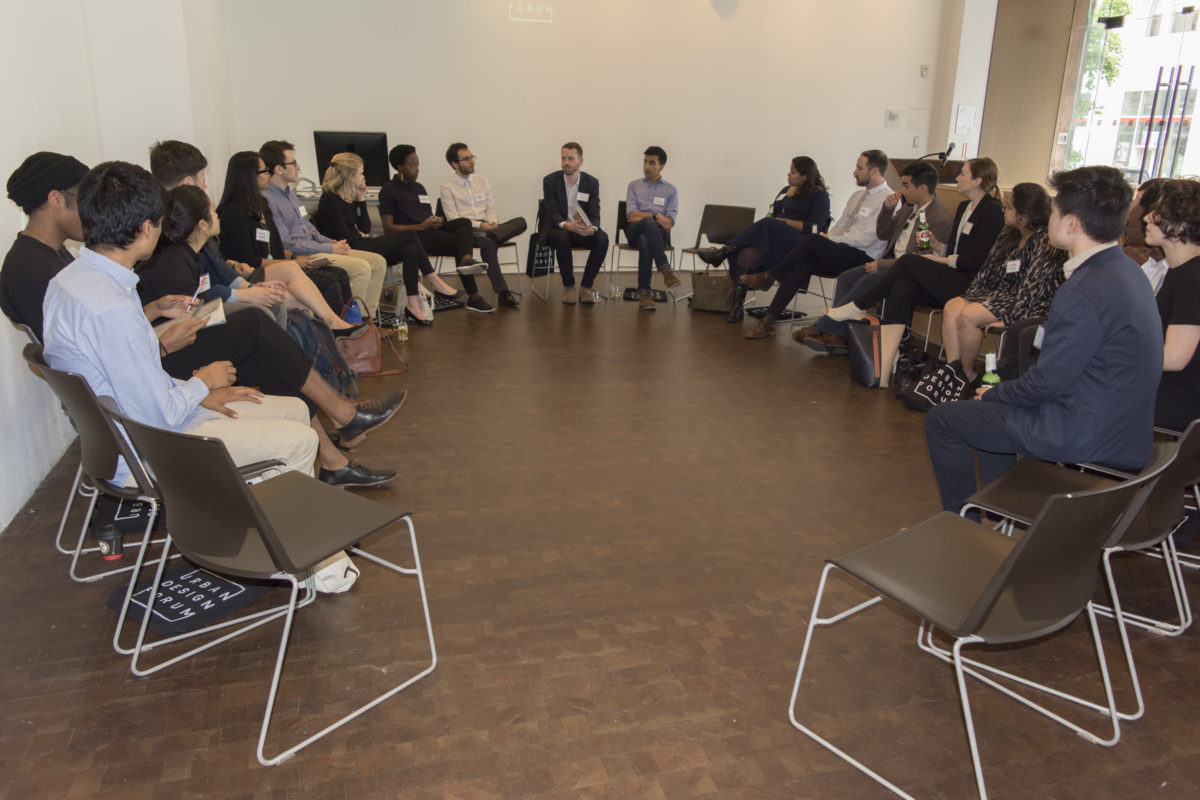 After a chance for Fellows to meet each other, Dan McPhee, Executive Director of the Urban Design Forum, gave welcoming remarks about what it means to be a Forefront Fellow, the goals of the Fellowship, and why investigating the relationship between the built environment and migration is both pertinent and urgent.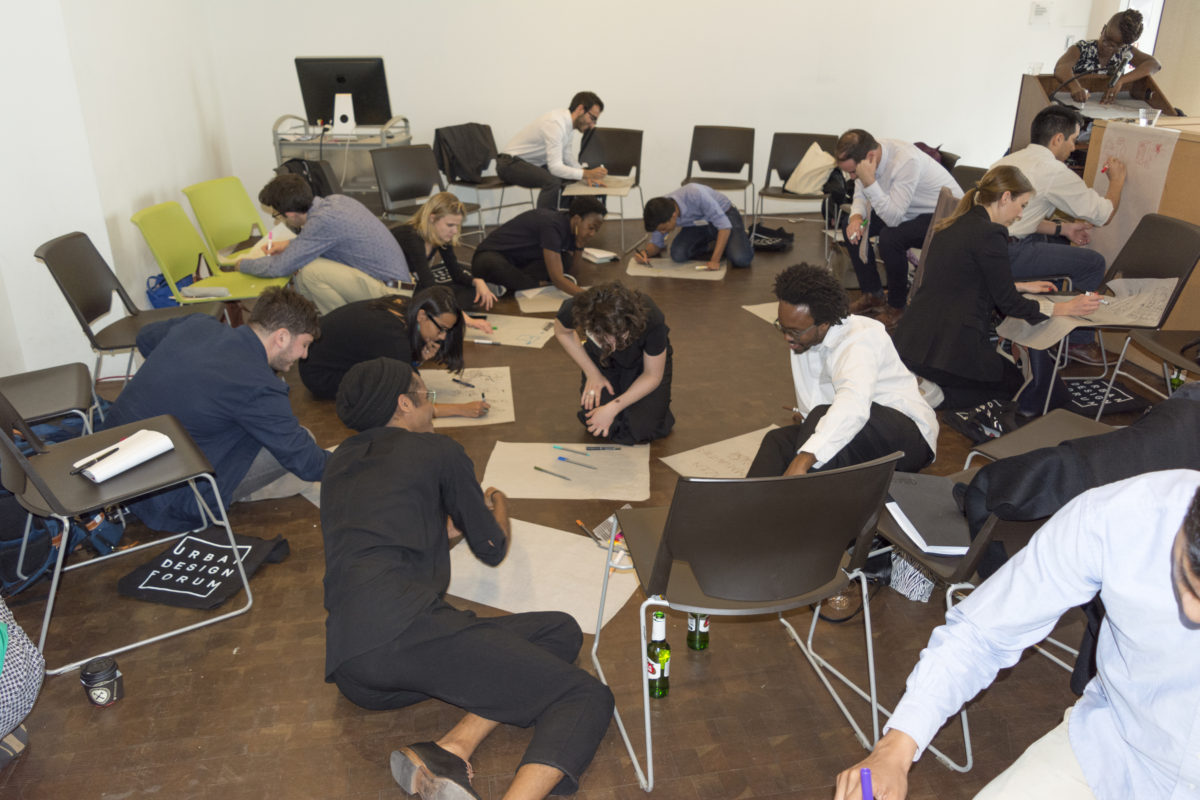 Fellows were then asked to draw their life stories, where they shared their various paths to how they got here, why they are passionate about urbanism, and their motivations for exploring how to empower immigrant communities in the city.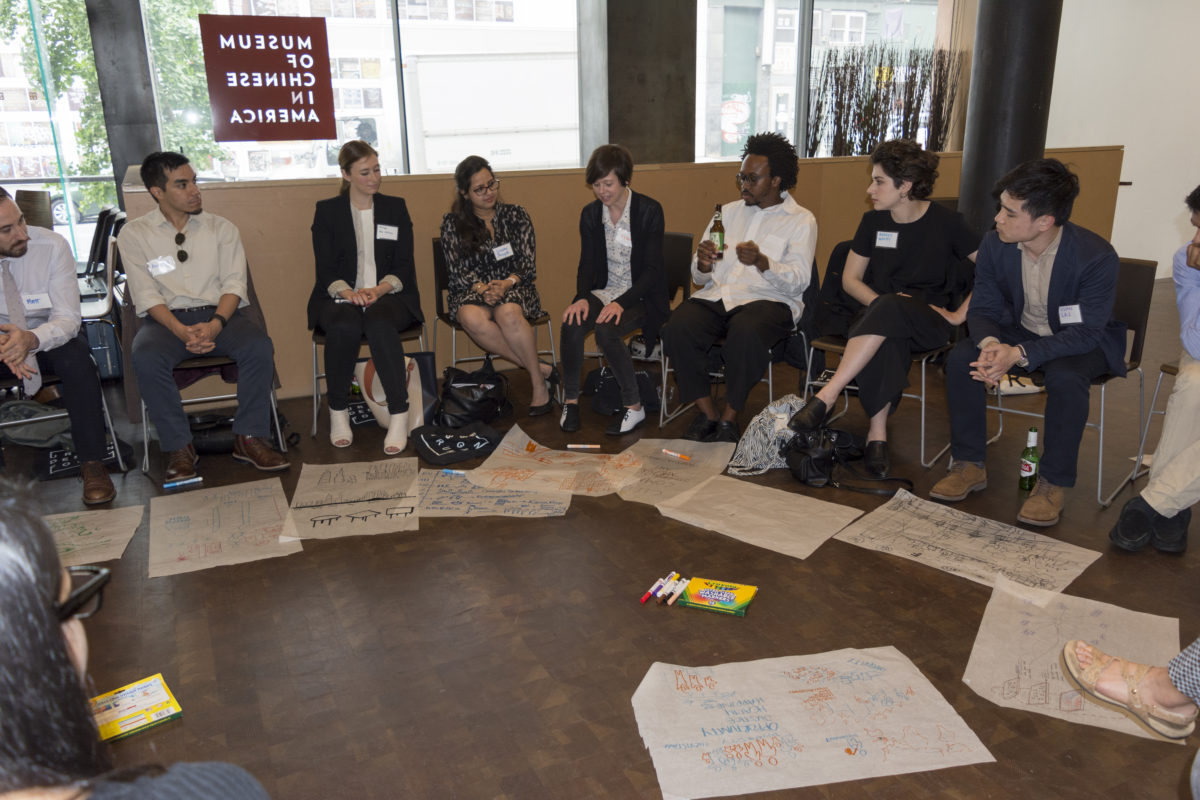 Following an orientation about the year-long Fellowship, Fellows were joined by their Advisors, the 2016 Forefront Class and two of our Board Members, Michelle Delk and Alex Garvin, for a reception.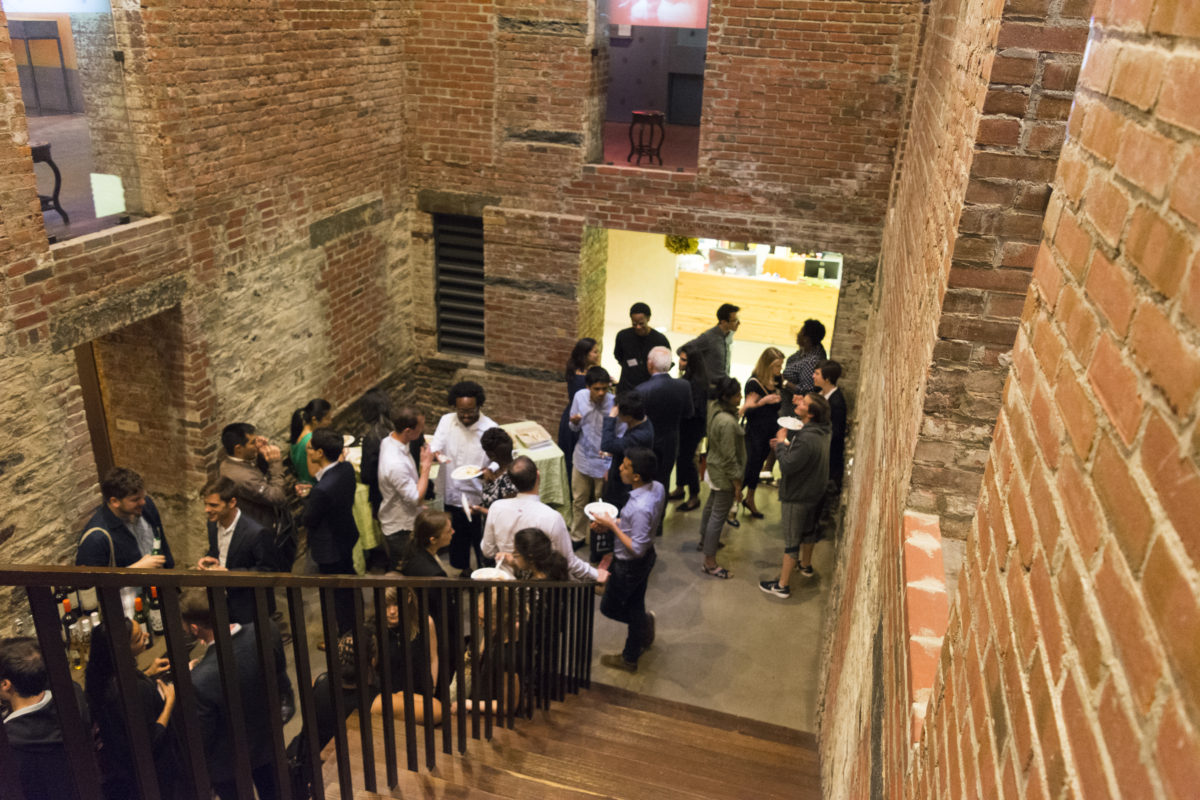 Thanks again to the MOCA staff for being wonderful hosts for the evening, and thanks to Eat Offbeat for their delicious food and wonderful work to employ and empower refugees!