← Back to Events
Driving It Home: Pro-Housing Movements in Minneapolis & Los Angeles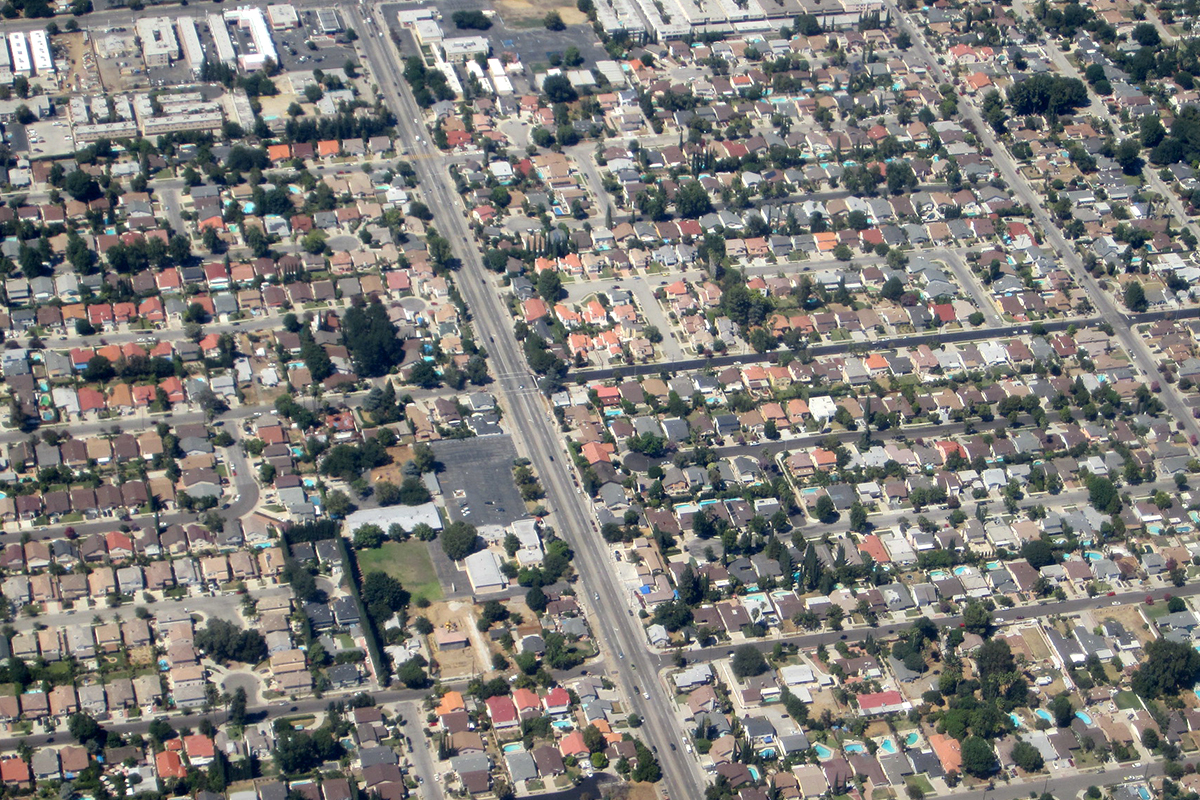 February 25th, 2020
6:00pm - 8:30pm
The Century Foundation
1 Whitehall St, New York, NY 10004, USA
Janne Flisrand leads Flisrand Consulting. As an urban sustainability consultant, Janne connects people, places, and ideas through smart process. She facilitates collaborations and provides best practice research. Janne is co-founder of Neighbors for More Neighbors, a Minneapolis advocacy group that helped the 2040 Plan become reality.
Tommy is currently the Senior Director of Impact Initiatives at the United Way of Greater Los Angeles. He is responsible for the organization's Everyone In campaign, as well communications, community engagement, and advocacy as it relates to housing and homelessness.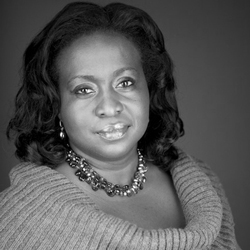 Beatrice Sibblies is the managing partner of BOS Development, a community-focused real estate development and brokerage firm based in Harlem. BOS Development creates the spectrum of projects necessary for a vibrant community – including residential, religious, educational, hospitality, retail and commercial developments. BOS Development's debut project, 88 Morningside, is an 80,000 sf residential co-op and community facility building structured on a 99-year ground lease from a Presbyterian church.
On February 25, we gathered for drinks and discussion with two organizers confronting the nation's housing crisis: Janne Flisrand and Tommy Newman.
Residents across the country are struggling with the rising cost of housing and beginning to organize. From Seattle to Cambridge, activists are taking aim at restrictive land use policy to unlock dense new housing.
Two community-led movements have campaigned on narratives of achieving racial equity and ending homelessness. Neighbors for More Neighbors successfully pressured Minneapolis lawmakers to eliminate single-family zoning and allow triplexes citywide. United Way of Greater Los Angeles' Everyone In campaign fights for a fair share of supportive housing across the city and secured $5 billion through voter referenda to end homelessness.
Following their presentations, Janne Flisrand and Tommy Newman will join Beatrice Sibblies to discuss: What strategies can New York City learn from both movements as it works to achieve a fair share of housing development?
Event Photos ↓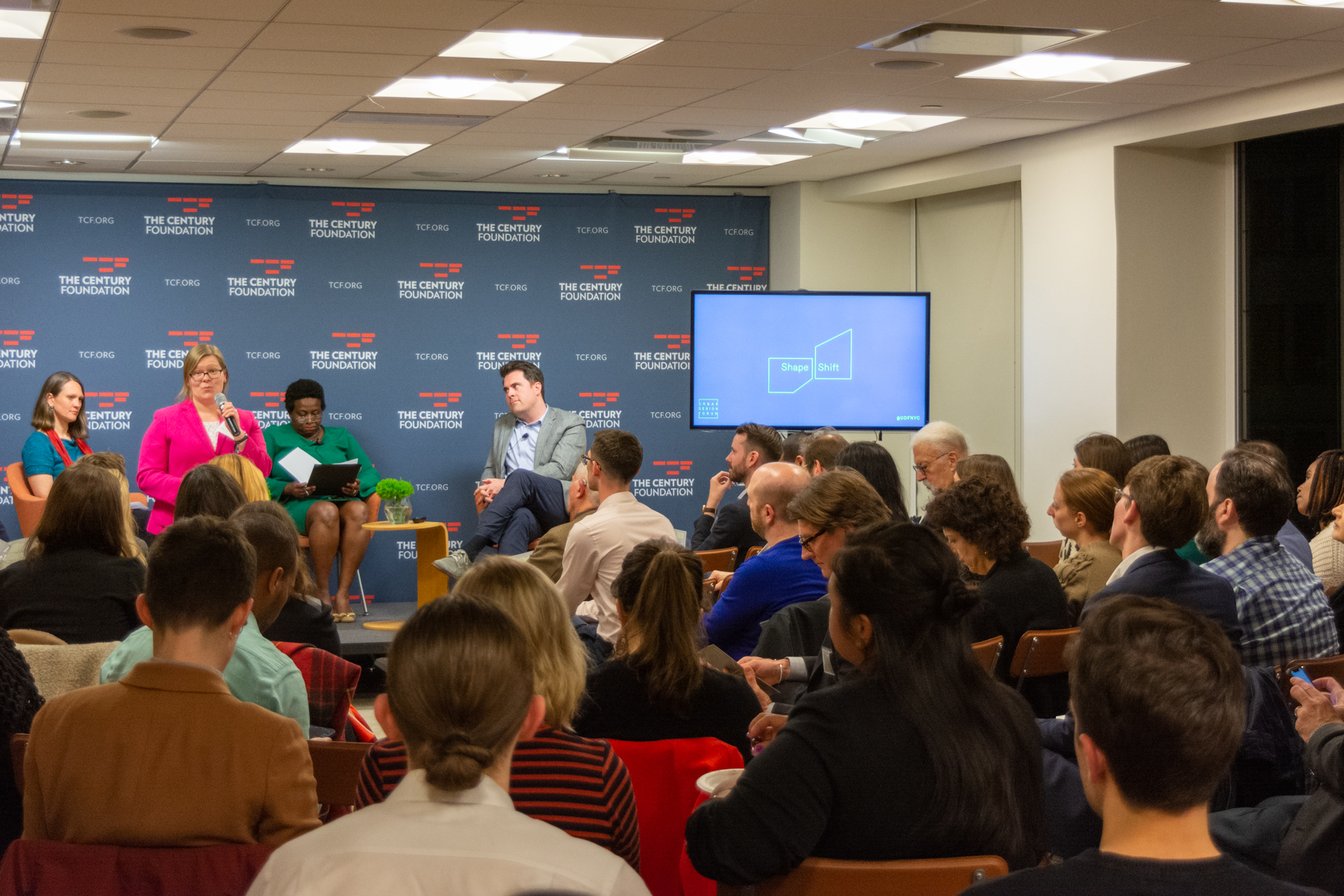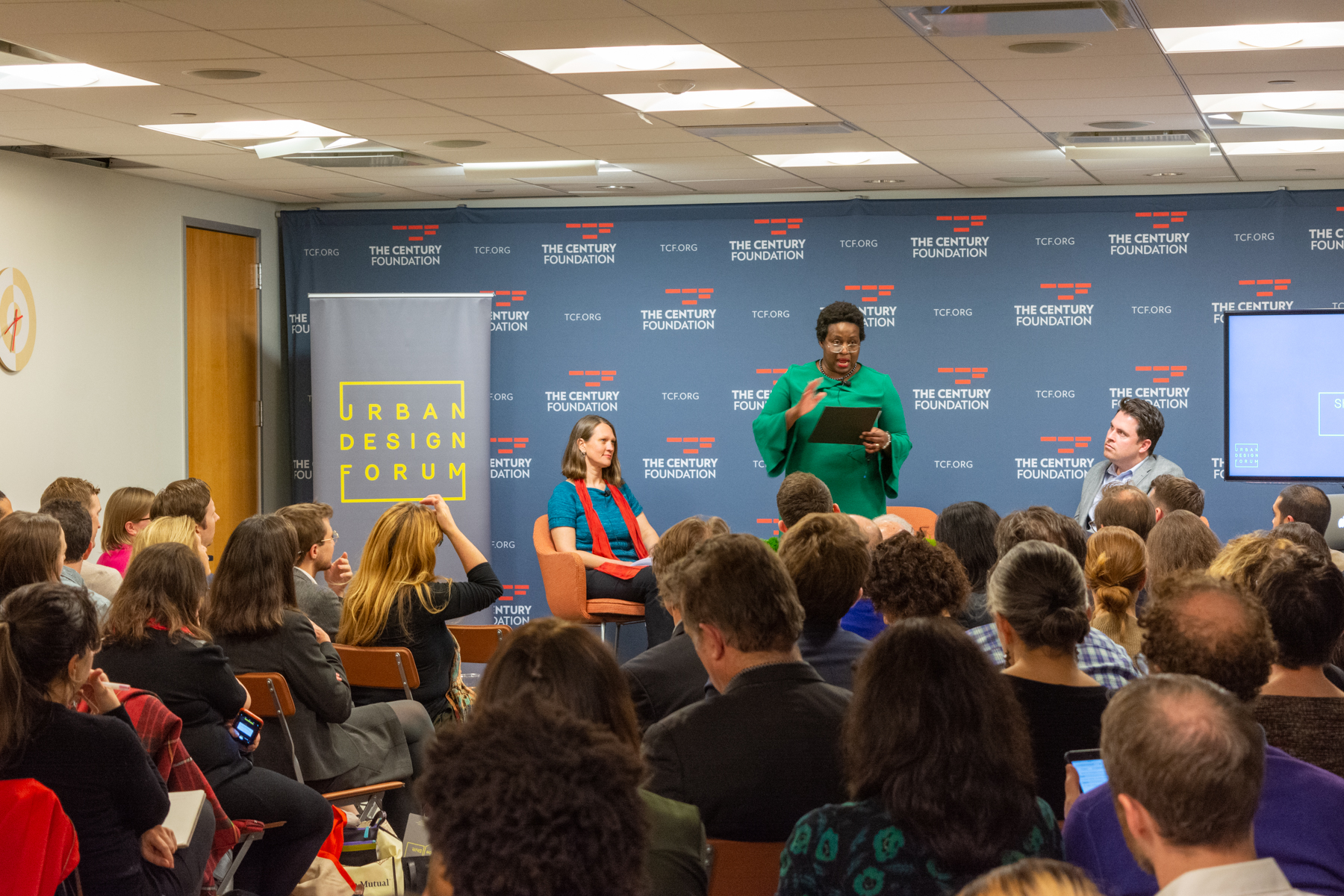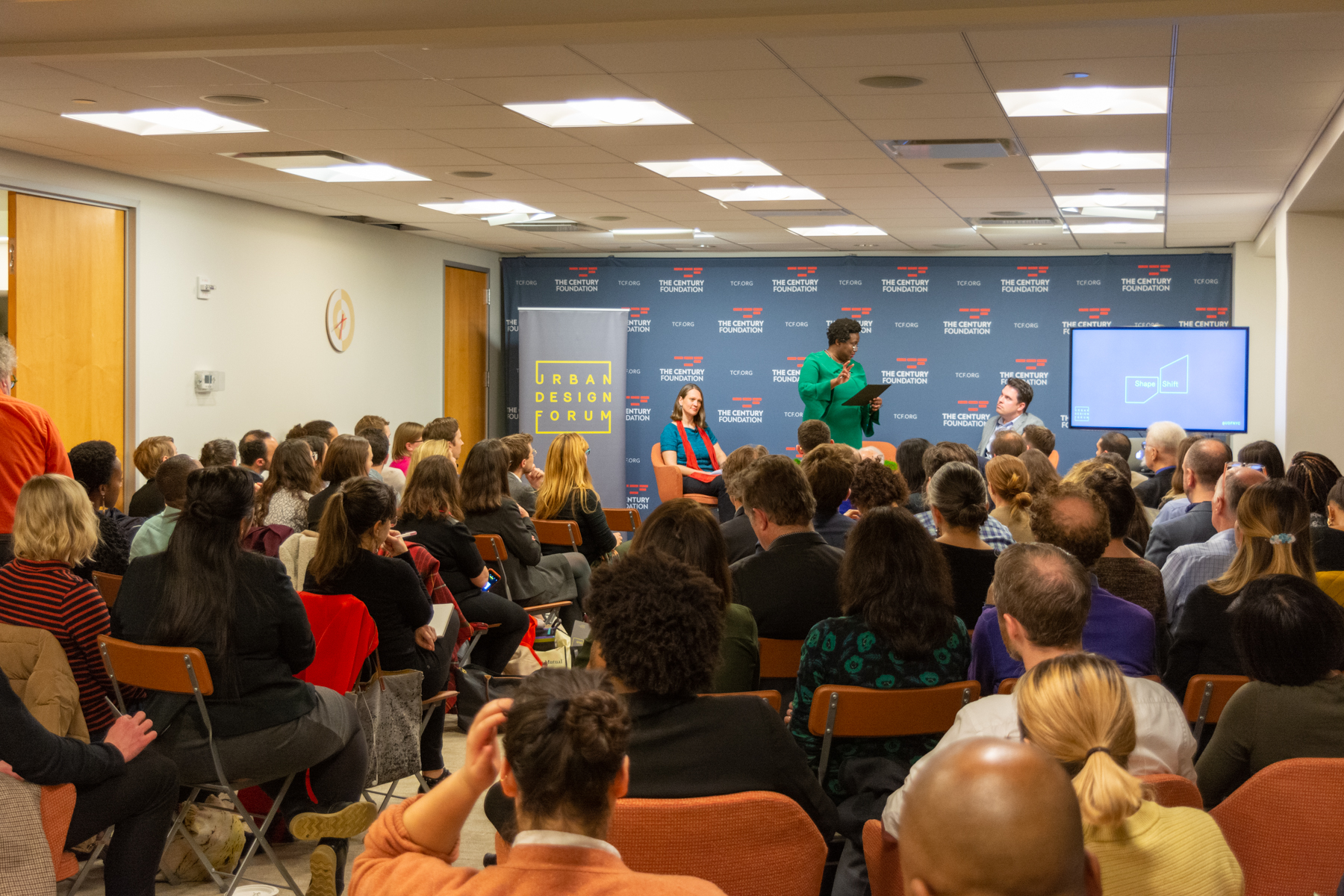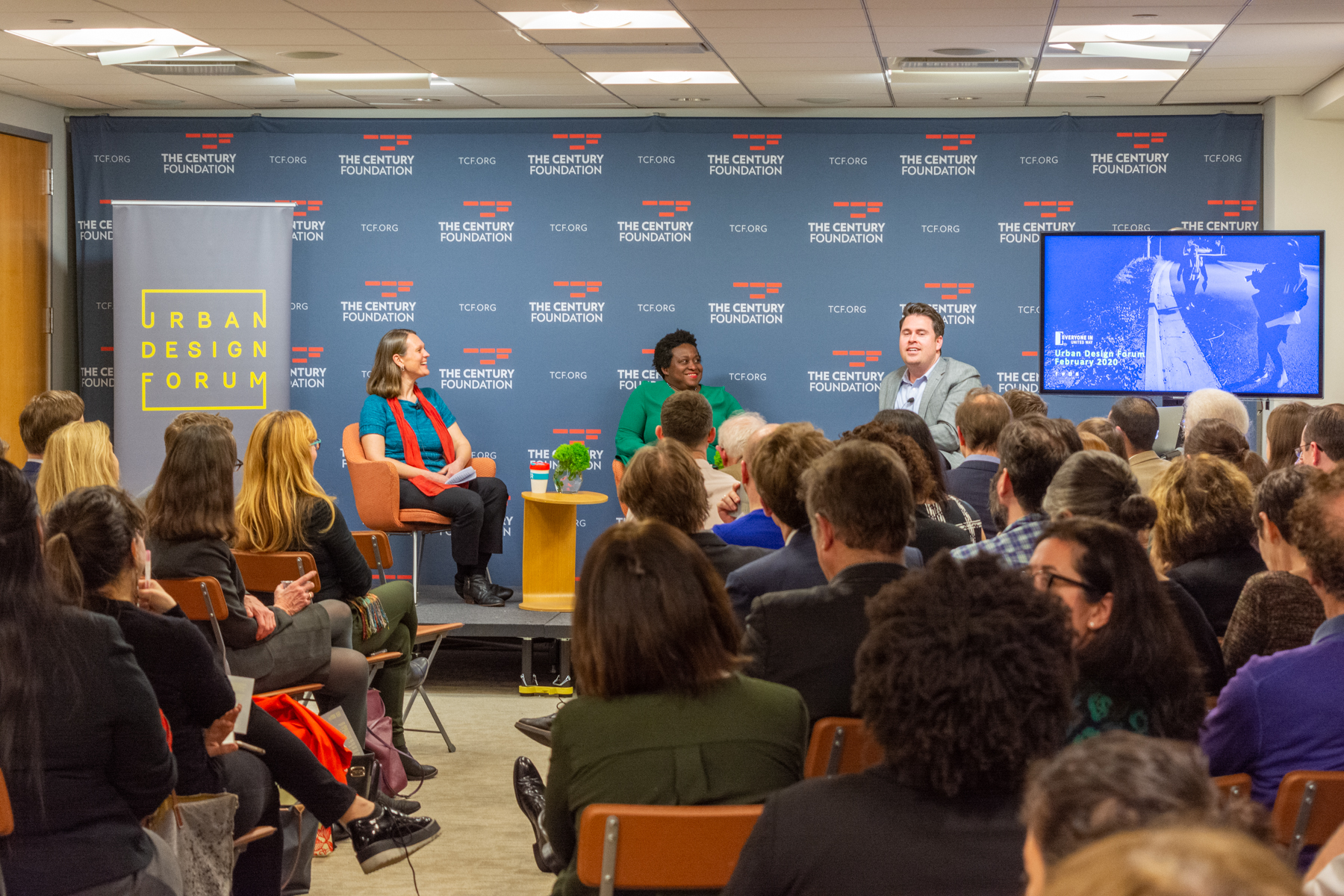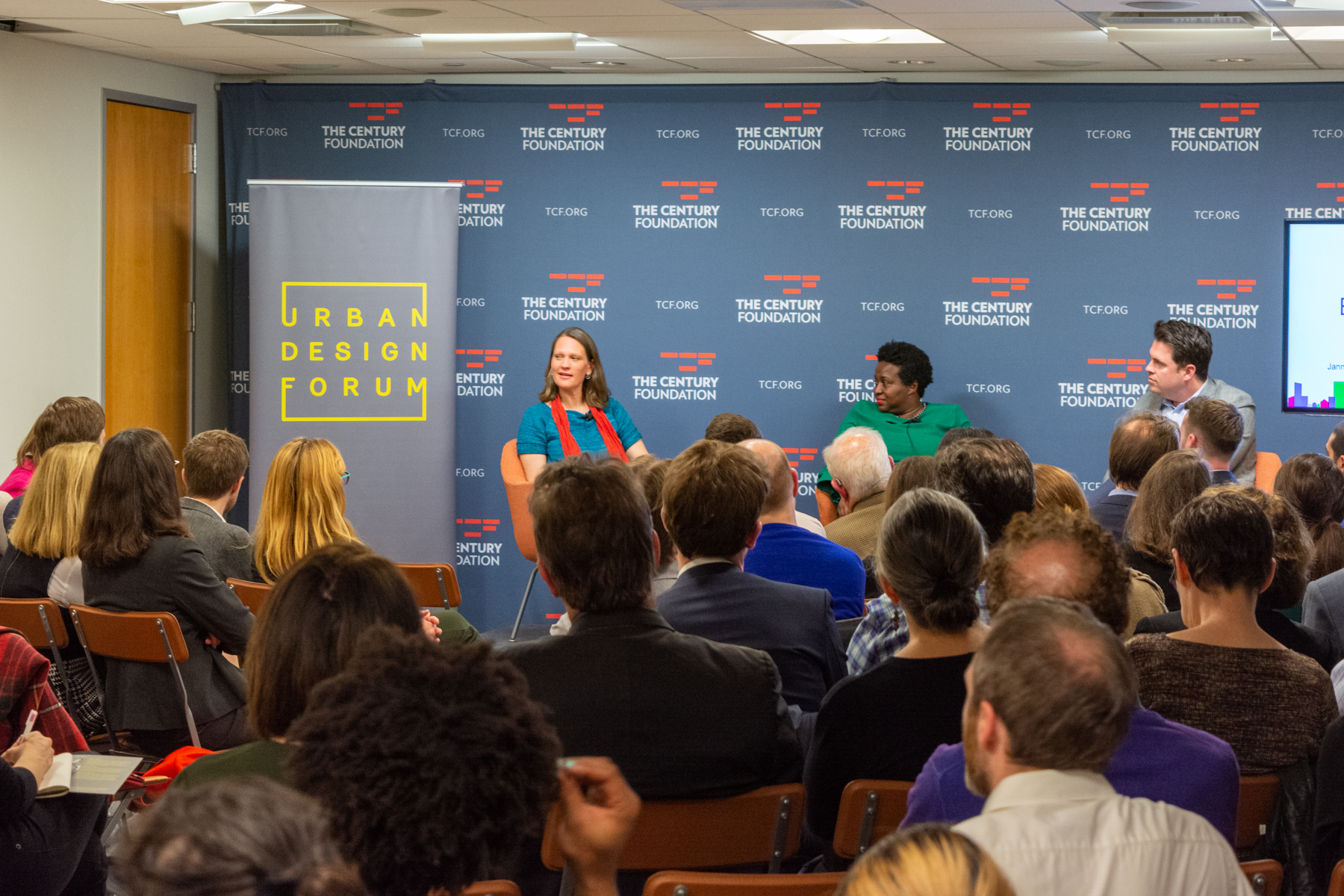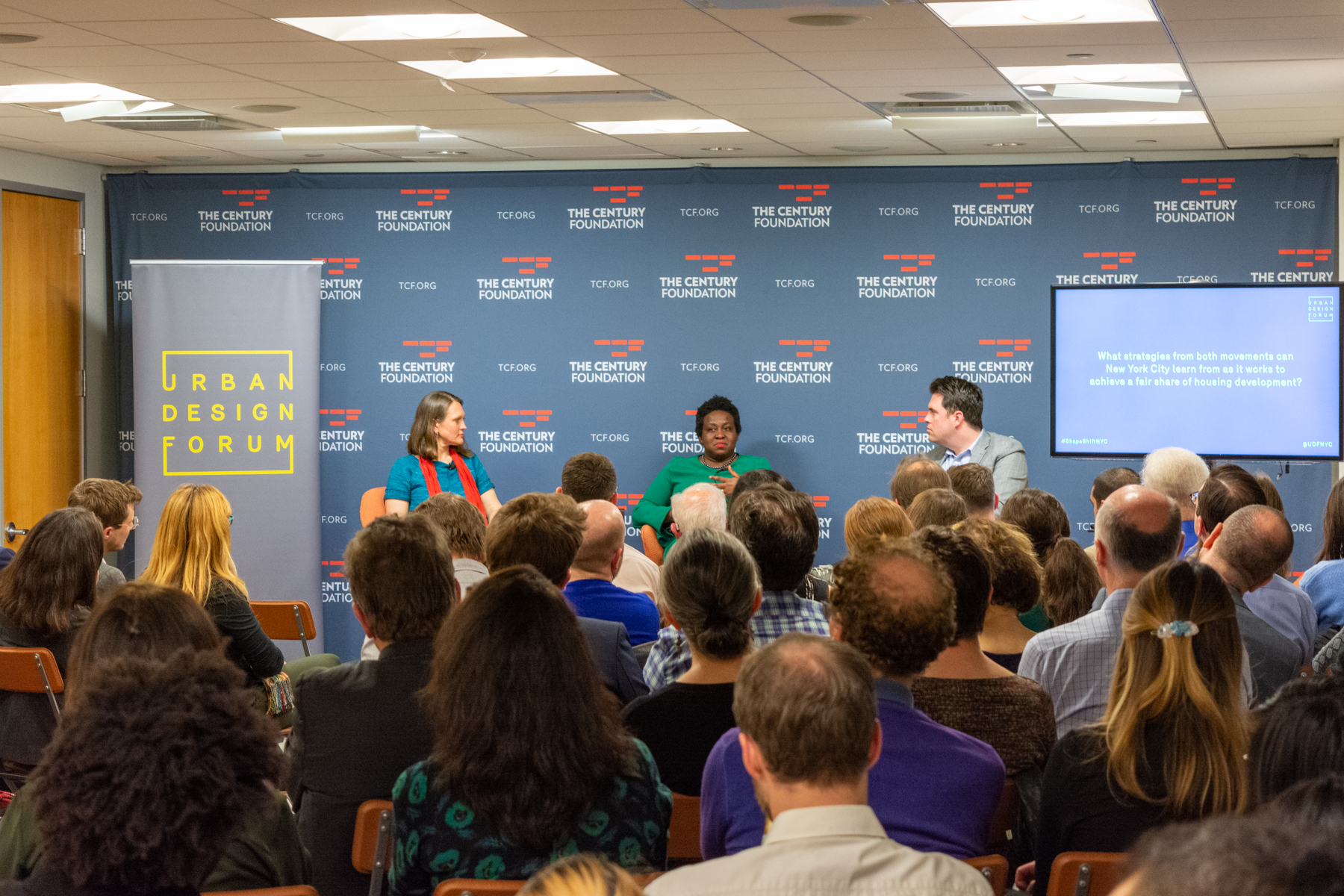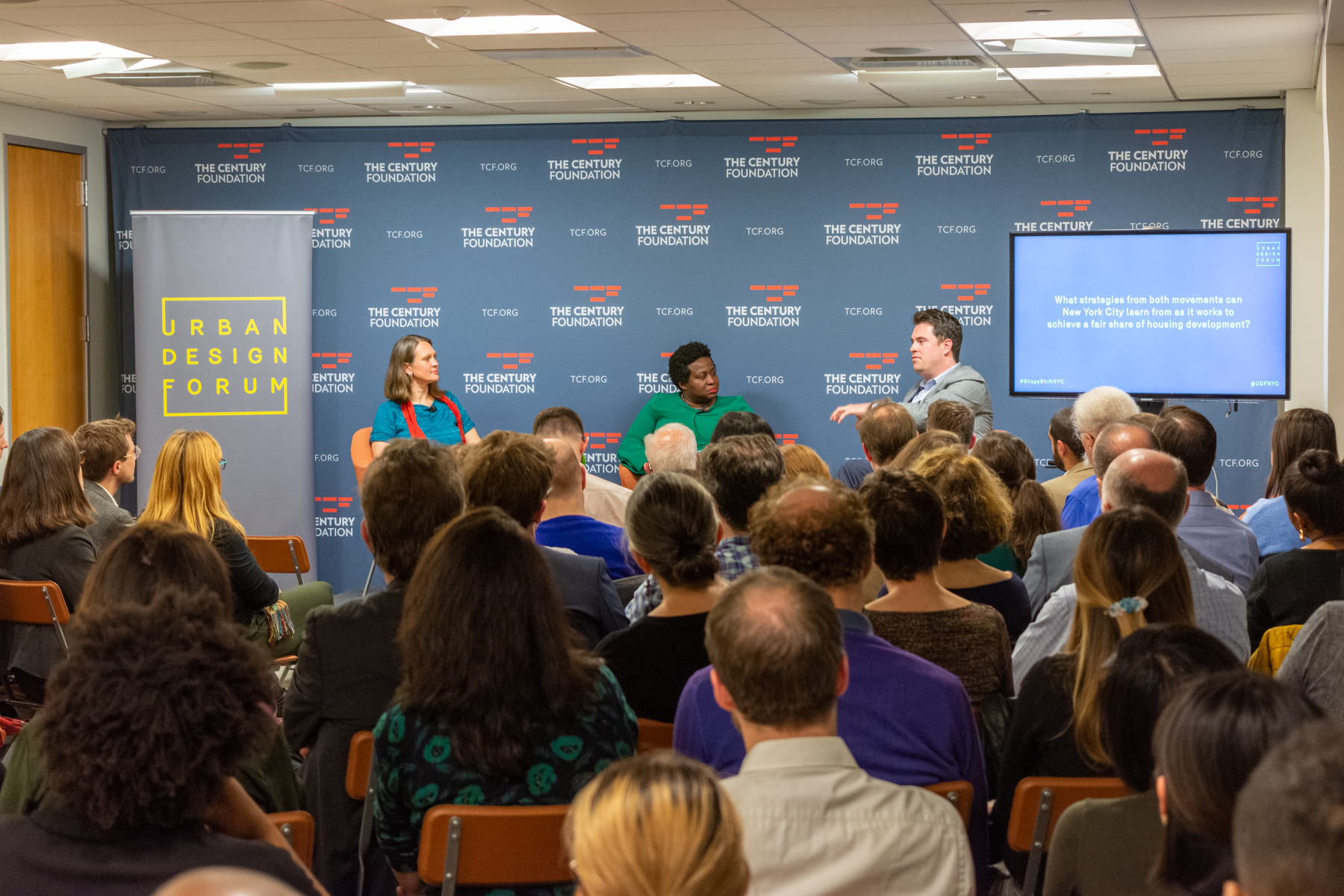 Our Partners ↓

Our Sponsors ↓
This program is made possible through the support of Citi Community Development and our Director's Circle and Fellows.
About Shape Shift ↓
Driving It Home is the fifth event for our Shape Shift series, a year-long inquiry into the current state of planning in New York City. As we approach the mayoral election cycle, the Forum will revisit historic planning shifts, survey international cities, and debate alternative approaches on ways the next mayor should shape the built environment to build a more equitable city.
Image Credit ↓