April 18th, 2018
6:00pm - 8:30pm
New School - Wollman Hall
65 West 11th Street, New York, NY, USA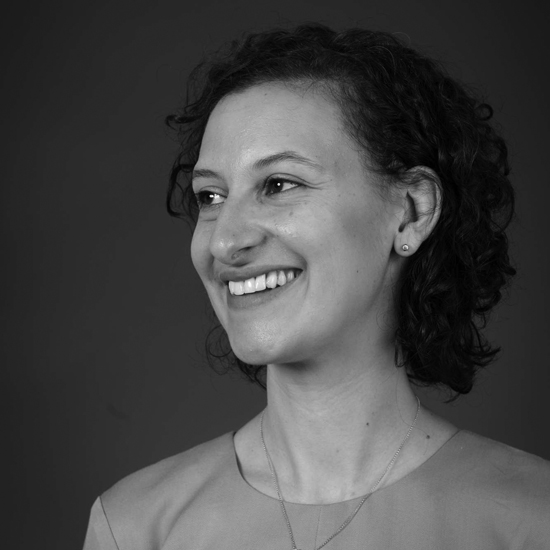 Bitta is a long time immigrant rights advocate and human rights organizer. After graduating law school from DePaul University in Chicago she practiced civil rights law with a particular focus on the discriminatory impact of immigration practices on Muslim or Middle Eastern immigrants. Shortly thereafter she joined Safe Horizon and continued her legal practice representing immigrant crime victims, asylees, and others in both affirmative and defensive petitions before the immigration court. Along the way Bitta has continued her community organizing, working to increase awareness of global human rights injustices and the plight of refugees. In 2014 Bitta joined the Mayor's Office of Immigrant Affairs to spearhead the IDNYC outreach campaign. She currently serves as Acting Commissioner for MOIA.
How can urban design empower New York City's immigrant communities?
Over the last nine months, UDF's Forefront Fellows investigated how to design a more supportive city for New York's newest arrivals. Working in partnership with community-based organizations across the region, they investigated questions such as:
What is the role of cities in attracting and protecting immigrant communities? What innovative policies could alleviate overcrowded housing? What are new models to protect and support small businesses? How can we design public space to promote the health and integration of new arrivals?
On April 18, MOIA Acting Commissioner Bitta Mostofi delivered a keynote address about the City's work to support immigrant neighborhoods, and Forefront Fellows presented their original policy proposals and design interventions to empower New York City's immigrant communities.
Event photos ↓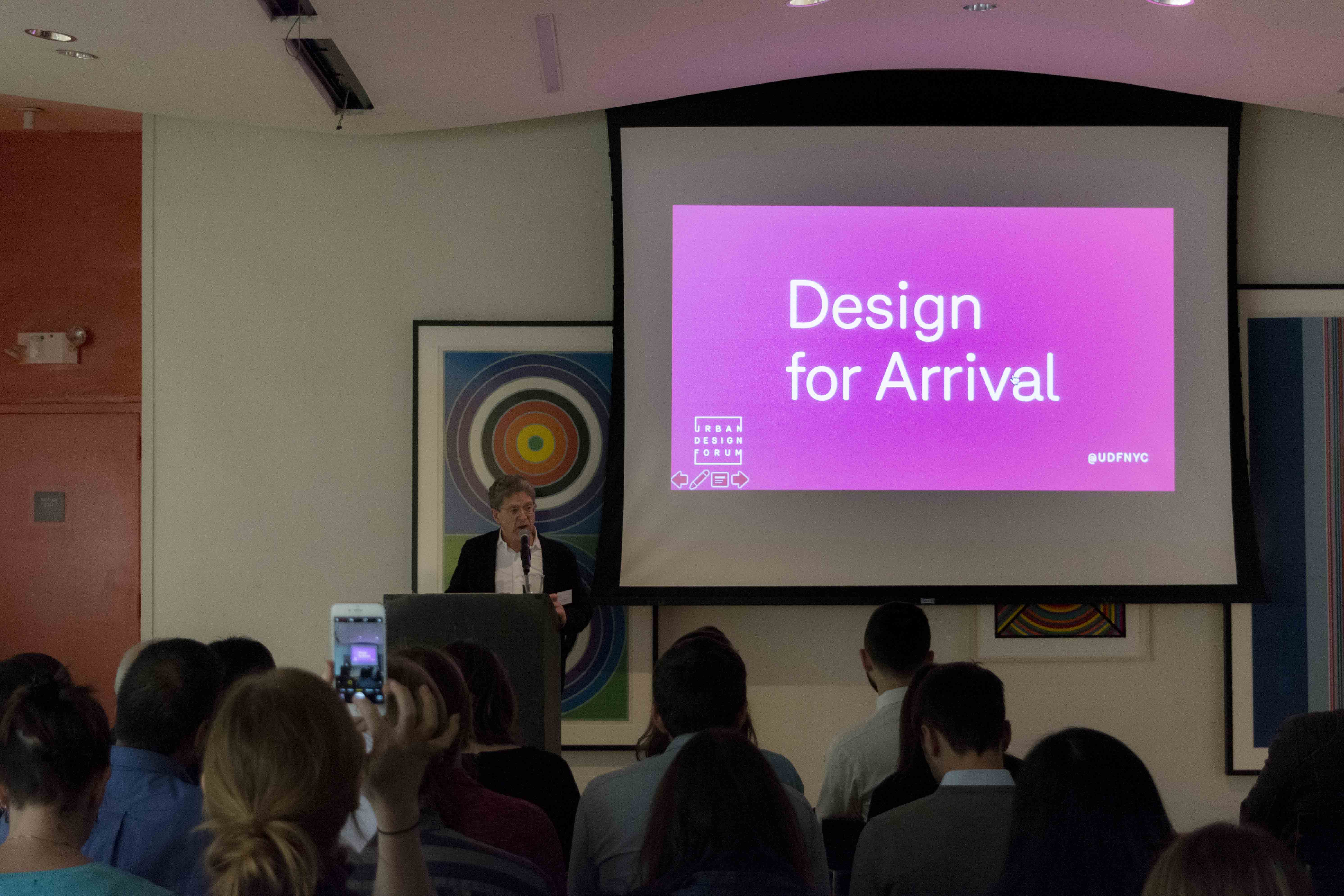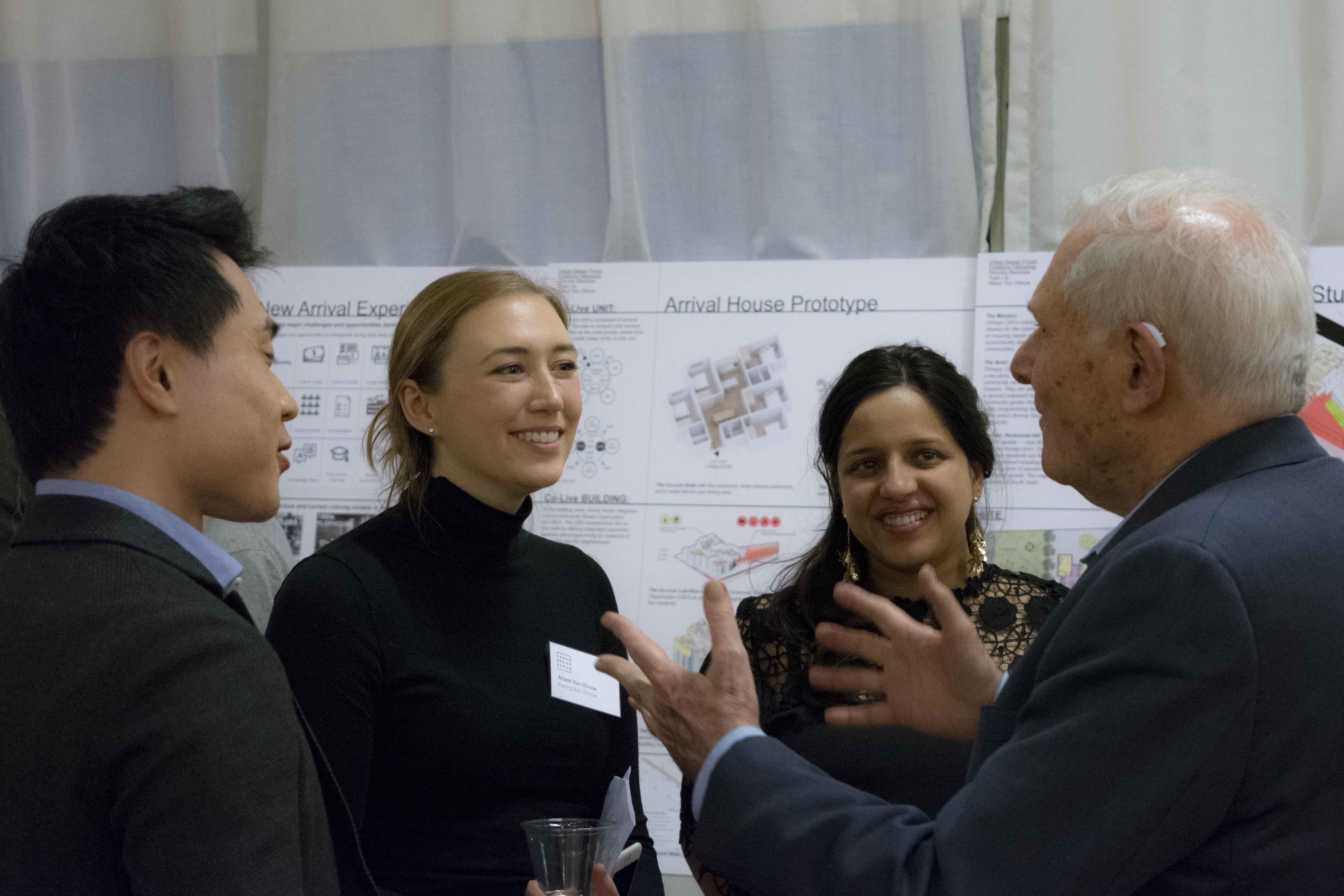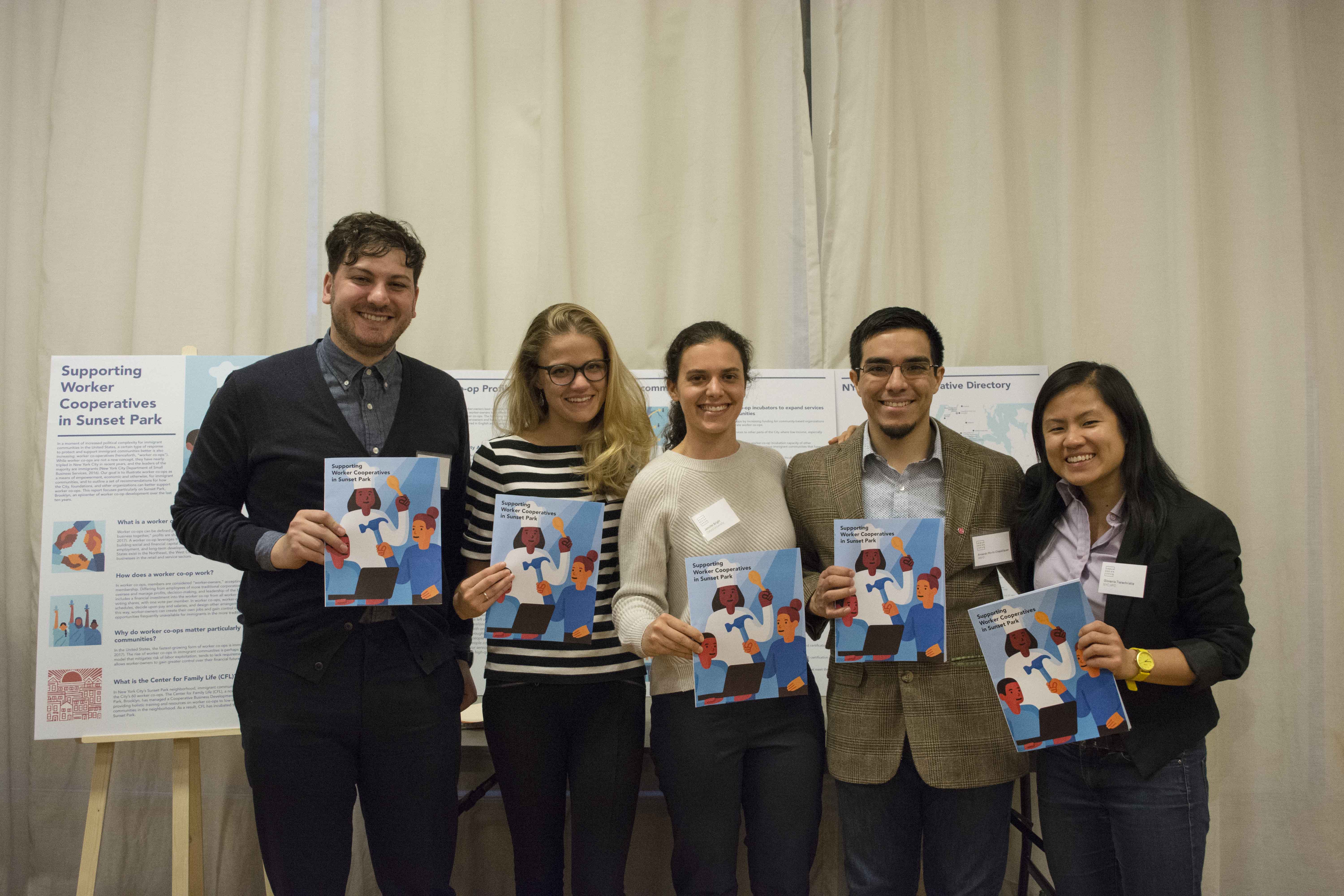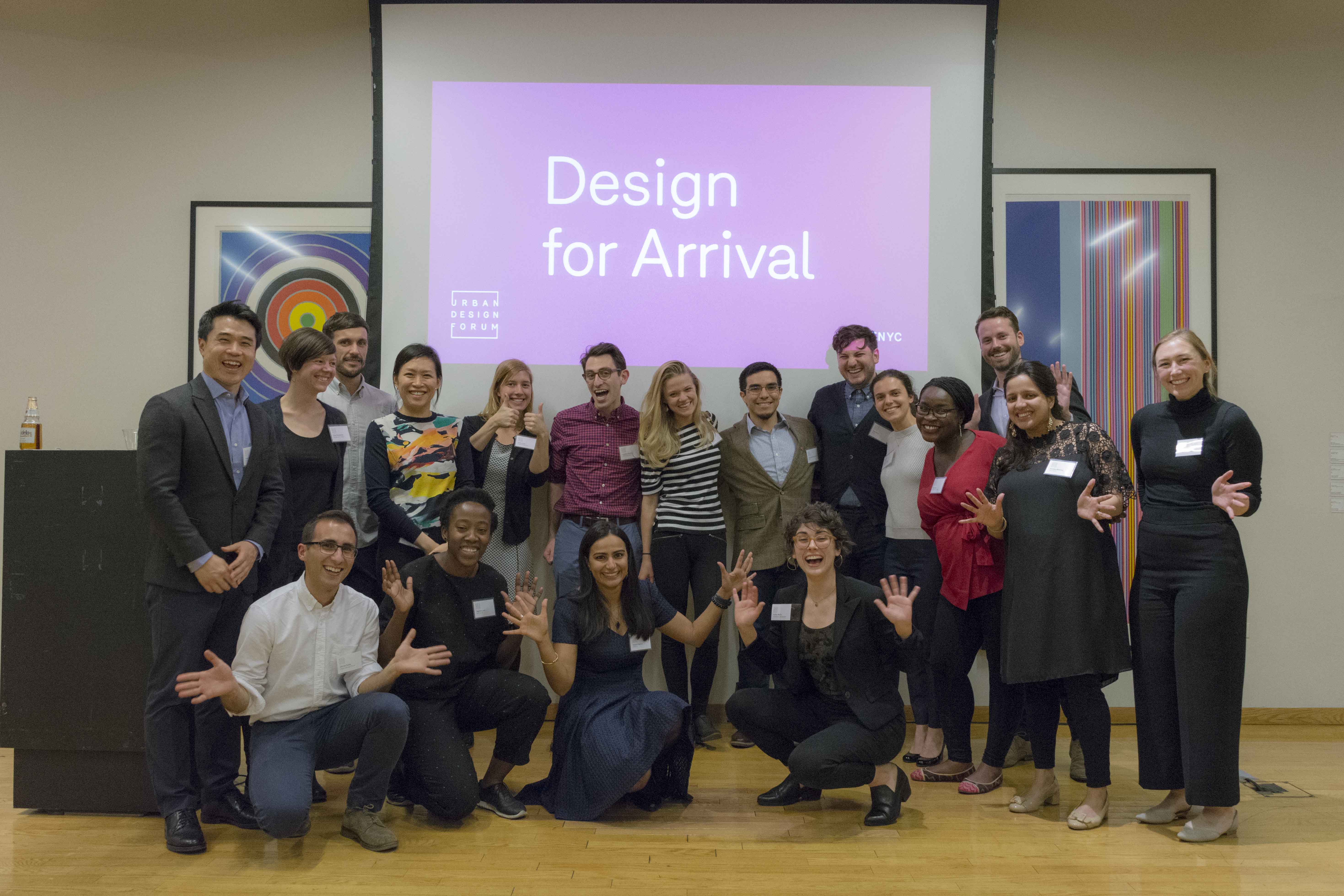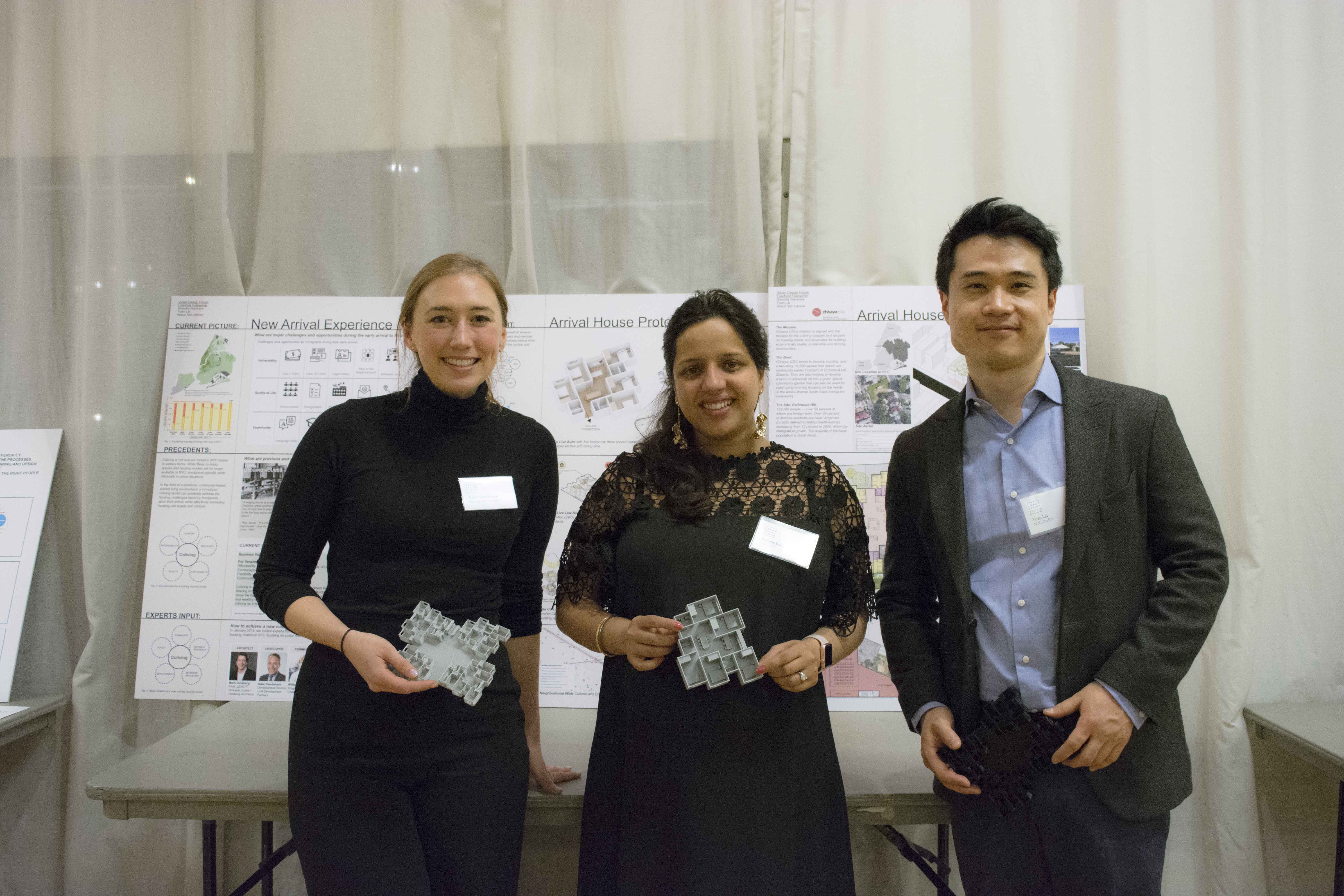 Final projects ↓
Our second class of Forefront Fellows spent the year talking with global scholars like Doug Saunders, and community organizations like New York Immigration Coalition, Make the Road New York, Asian-Americans for Equality, and Chinese-American Planning Council to explore how urban design can better serve immigrant communities.
We are pleased to publish their original design and policy proposals to empower emerging and historic immigrant neighborhoods in New York City.
Supporting Worker Cooperatives in Sunset Park ►
A Co-Live Scenario for Newly Arrived Immigrants to New York City ►
Parks Designed by/for Immigrants ►
A Toolkit to Spatialize Immigrant Experiences ►
Designing for Integration in Jamaica, Queens ►
About Forefront ↓
Forefront is an annual initiative dedicated to cultivating emerging leaders in urban design, development and policy. Each year, 20 individuals are selected as Forefront Fellows and participate in dedicated conversations and site visits around an annual theme. Fellows meet monthly, share projects, and receive feedback from their peers and other established leaders in the field.