June 22nd, 2020
12:30pm - 1:30pm
via Zoom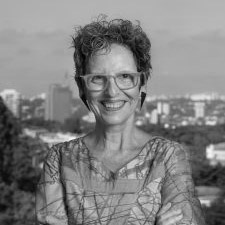 Raquel Rolnik is a professor, architect and urban planner, with over 35 years of scholarship, activism and practical experience in planning, urban land policy and housing issues in São Paulo. Currently, she is a professor at the Faculty of Architecture and Urbanism of the University of São Paulo and head of the Design and Planning Department. In her career, she has held various government positions including Director of the Planning Department of the city of São Paulo (1989-1992) and National Secretary for Urban Programs of the Brazilian Ministry of Cities (2003-2007) and from May 2008-2014 she served UN Special Rapporteur on adequate housing. She is author of several books, including Urban Warfare: Housing and Cities in the Age of Finance (Verso 2018).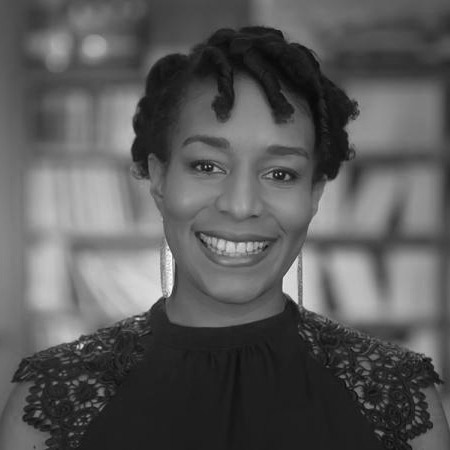 Barika Williams is ANHD's Executive Director where she has led impactful initiatives including ANHD's mandatory inclusionary housing, equitable economic development, and data and research work. Prior to her appointment, Barika served as the Assistant Secretary for Housing for the State of New York under Governor Andrew M. Cuomo. There, she managed the Governor's major housing priorities consisting of various agencies with a combined workforce of over 1,000 employees and an annual budget of more than $2.5 billion dollars. She supported the Governor's programs and initiatives to increase NY State housing affordability including the $20 billion housing plan and expanding tenant protections statewide. Barika holds a master's degree from MIT's Department of Urban Studies and Planning and a bachelor's degree from Washington University in St. Louis.
Jean Bae is the Director of Policy and Legislative Affairs at the New York City Mayor's Office of Immigrant Affairs (MOIA). During the COVID-19 pandemic, she has led the MOIA's efforts to ensure immigrant communities have access to the resources they need. Her responsibilities include: (1) monitoring and analyzing programs and policies that address economic, social, and health-related challenges immigrants face; (2) identifying and addressing gaps in existing benefits and services for immigrants, including legal, administrative, and linguistic barriers they face; and (3) advancing COVID-19 response and recovery policies that reflect priorities and concerns of immigrant New Yorkers through community outreach and advocacy.

Jean has served immigrant communities as an advocate and policy analyst throughout her career. Prior to joining MOIA, she worked as a senior policy analyst at NYC Department of Health and Mental Hygiene and played a key role in implementing and evaluating ActionHealthNYC, a 1-year demonstration program that assessed the health impact of providing direct access to immigrants in New York City. She also served as the Director of Human Rights Clinic at HealthRight International, where she led a nationwide program to provide forensic evaluation and case management services to survivors of torture seeking asylum in the U.S. Jean graduated Harvard Law School and obtained her Master's in Public Health at NYU.

On June 22, join us for a lunchtime discussion with Raquel Rolnik, Barika Williams, and Jean Bae on how leaders in São Paulo and New York are organizing support for communities hit hard by the pandemic.
Despite Bolsonaro's defiant claims that Covid-19 is nothing more than a "little flu", Brazil has become the new global epicenter of the pandemic. Unlike other recent hotspots, Brazil is an emerging economy with deeply unequal health care systems, public infrastructure and housing.
In the absence of national leadership, local leaders and communities in São Paulo have pioneered their own responses to the crisis, establishing direct assistance programs for informal workers and solidarity networks within the favelas to share information and resources. In New York, many undocumented workers are disproportionately affected by the virus, yet cannot access social benefits like unemployment payments, forcing leaders to improvise targeted solutions.
For our sixth City Life After Coronavirus global dialogue, we welcome internationally-respected urban planner and architect Raquel Rolnik to discuss the situation in São Paulo in dialogue with our guests from New York: What is the impact of the crisis on Sao Paulo and how are local leaders in both cities devising solutions for hard-hit communities?
This video discussion will take place at 12:30pm EDT. Login details for Zoom will be emailed to registrants in advance of the conversation.
Guest Policy ↓
The Urban Design Forum promotes conversation between invited civic leaders, designers, developers and advocates. Our digital programming in the City Life After Coronavirus series is open to the general public. Forum Fellows are encouraged to invite additional guests to participate. Learn more about becoming a Forum Fellow.
About This Program ↓
This program is made possible through the support of our Director's Circle and Fellows. In this difficult moment, your support and ideas are more important than ever. To learn more about contributing toward our nascent effort, please contact Daniel McPhee, Executive Director, daniel@urbandesignforum.org.
Image Credit: Alexandre Schneider / Getty Images