June 20th, 2017
5:30pm - 8:30pm
Judson Memorial Church
239 Thompson Street, New York, NY, United States
Doug Saunders is a Canadian-British author and journalist. He is the author of the books Arrival City: The Final Migration and Our Next World (2011) and The Myth of the Muslim Tide (2012) and is the international-affairs columnist for The Globe and Mail. He served as the paper's London-based European bureau chief for a decade, after having run the paper's Los Angeles bureau, and has written extensively from East Asia, the Indian Subcontinent, the Middle East and North Africa. He writes a weekly column devoted to the larger themes and intellectual concepts behind international news, and has won the National Newspaper Award, Canada's counterpart to the Pulitzer Prize, on five occasions.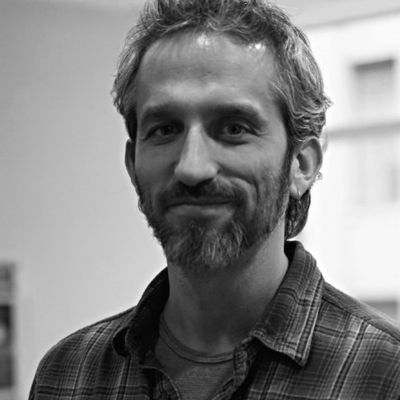 Max Hadler is the New York Immigration Coalition's Health Advocacy Specialist. He works on a range of issues and campaigns at the city and state levels to improve health access, coverage, and delivery for immigrant communities. Prior to joining the NYIC team he worked in many capacities related to access to care for immigrants, including project director and research associate at the UCLA Center for Health Policy Research, researcher at the UCLA North American Integration and Development Center, and Spanish-English medical interpreter at Yale-New Haven Hospital. Max received an MPH from the UCLA Fielding School of Public Health and an MA in Latin American Studies from the UCLA International Institute. He also holds a BA from Wesleyan University.
On June 20, for the first Forefront roundtable of the year, we were joined by Doug Saunders, author of Arrival City, which inspired the German Pavilion at the 2016 Venice Architecture Biennale and this year's Forefront program theme, and Max Hadler, Senior Health Advocacy Manager for the New York Immigration Coalition.
Central to the discussion was what makes a successful arrival city; how design and the built environment empowers, or hinders, immigrant communities; and what immigrant communities across the city need in order to achieve affordable housing, access to economic markets, and agency in both the private and public spheres.