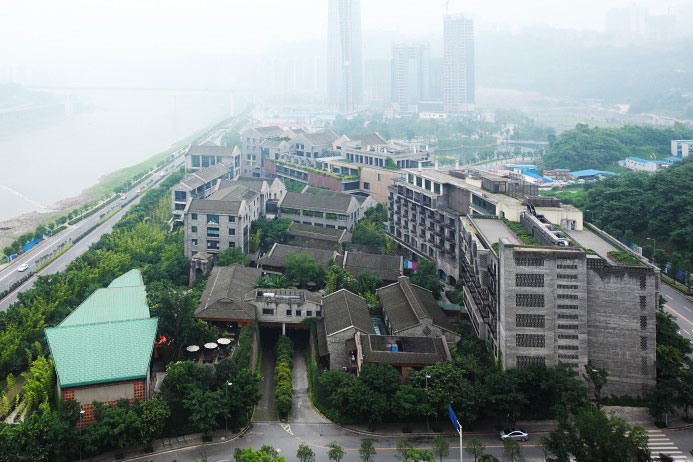 Chongqing Tiandi, Courtesy of Studio Shanghai
June 23rd, 2015
6:30pm - 8:00pm
The Century Association
7 West 43rd Street, New York, NY, United States
Benjamin T. Wood is Founder and President of Studio Shanghai. Wood received his Masters in Architecture from MIT in 1984 after a career as a jet fighter pilot and restaurateur. Wood's work in the 80s and 90s included the pedestrian-oriented retail revitalization projects of Faneuil Hall Marketplace in Boston, South Street Seaport and Times Square in New York, and the Art Deco District in Miami Beach–all of which have informed his projects in China. Wood has lived in Shanghai since 2004.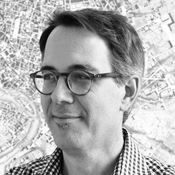 Randall Mason is Chair of the Graduate Program in Historic Preservation and is Associate Professor in the Department of City & Regional Planning at PennDesign. He leads the Center for Research on Preservation and Society, which undertakes applied research projects on site management and on social, economic and political aspects of historic preservation. His books include The Once and Future New York: Historic Preservation and the Modern City and Giving Preservation a History: Histories of Historic Preservation in the United States.
On June 23, the Urban Design Forum invited Benjamin Wood, founding principal of Studio Shanghai, and Randall Mason, chair of the Graduate Program in Historic Preservation at PennDesign, to discuss the interplay between economic development and historic preservation in China.
Wood began by detailing the design of his signature project, Xintiandi. Rather than demolish the dilapidated district of lilong courtyard houses, his controversial plan opted to preserve many of the old homes while inserting public space and high-end retail. Although significant demolition of buildings and displacement of residents was required, Wood identified individual buildings and features to preserve, such as the width of the alleyways and the relative size of a building to its surroundings. By preserving those details, he aimed to retain the intangible value of the historic fabric. Xintiandi opened to great acclaim in 2001 and is considered a touchstone for high-end development in China.
In what he called his most "culturally significant project," Wood took a similar approach in designing Foshan's Lingnan Tiandi. In order to familiarize themselves with the local vernacular architecture, Wood and his team spent a year living in courtyard homes meticulously photographing and mapping each building and street. Although much of the site was eventually demolished, the design saved most of the ancient trees and reconstructed alleyways and new buildings using historic materials. Lingnan Tiandi has since been labeled "Wuhan's premier community" by the Urban Land Institute.
Randall Mason, who joined Wood in conversation, contended that preservationists often focus on enforcing strict rules and regulations. He asserted that preservation might instead endeavor to protect a neighborhood's experience or cultural value.
Wood agreed, "We have the responsibility, not to preserve buildings, but to ruthlessly reuse them… once you tear something down, you can never get it back." Rather than freeze a place in time, Wood embraces adaptation to make preservation profitable and therefore feasible. Mason encouraged attendees to view preservation not as a singular act but as a continual process, one that includes those who live in and interact with the space.
Xintiandi is now among the most expensive real estate in Shanghai, Wood boasted. He claimed his interest in preservation was largely derived from its potential to create financial value. "Don't get me wrong, the purpose of my work is to make my clients lots of money." Given Wood's comments lamenting the intangible benefits lost to new development, one audience member seemed surprised, suggesting that while the projects are certainly profitable, "I get the sense that there is considerable soul involved as well."
Wood ended his presentation by presenting photographs taken two weeks prior depicting the demolition of homes and street vendor stalls in a lilong neighborhood located adjacent to Xintiandi. As the destruction of China's historic urban fabric continues nearly unabated, what will be left behind