February 13th, 2018
6:00pm - 8:00pm
Enterprise Community Partners
1 Whitehall Street, New York, NY, United States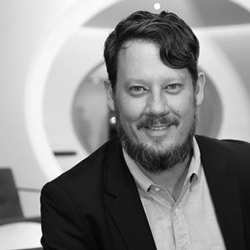 Scott Anderson is a Founding Board Member of Fund for Public Housing and was a Founding Partner and Chief Strategy Officer of Intersection Co. Scott has worked in the technology sector in the creative service industry for over 15 years. He specializes in leveraging metadata and media for realizing workflow, distribution and business goals for digital media clients as well as integrated broadcast/IT implementations.
Betsy MacLean has been engaged in sustainable community development work for more than 15 years. As the Executive Director of Hester Street, Betsy and her team work with community organizations, private firms and government agencies throughout New York City and nationwide to provide low-income communities with the tools they need to shape their built environment.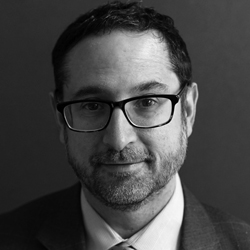 Sam Marks is the Executive Director of the New York City office of the LISC NYC, which is dedicated to helping underserved City neighborhoods become healthy communities of choice – good places to live, do business, work and raise families. Before joining LISC, Sam was Vice President at the Deutsche Bank Americas Foundation, and director of housing and community development at the Women's Housing and Economic Development Corporation.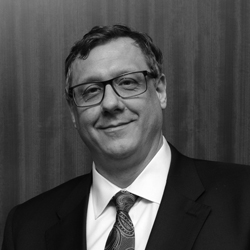 Greg Schiefelbein is a Senior Vice President with Citi Community Development. Greg brings together grassroots community experience and broad industry knowledge through more than 25 years of community development experience. In his current role at Citi, Greg leads innovative collaborations with key municipal partners and leading nonprofit organizations, and manages the New York Market's strategy planning team.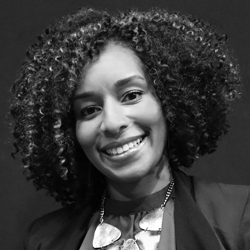 Barika Williams is the Deputy Director of the Association for Neighborhood Housing Development where she advocates for affordable housing, equitable economic development, and land use policies that support low-income communities, immigrants, communities of color, and vulnerable populations. She is responsible for the development, research and implementation of policies and initiatives that promote and ensure equity and opportunity across New York City.
New York is a city of renters; most residents rent their homes, small business owners lease their storefronts, and artists share and sublet studio spaces. Affordable lease terms lay the groundwork for the cultural vibrancy of city life, yet skyrocketing property values, excessive rent hikes and deteriorating building stock are eroding this essential infrastructure.
Is it possible to balance growth without displacement? On February 13, Scott Anderson, Betsy MacLean, Sam Marks, Gregory Schiefelbein, and Barika Williams debated how to maintain and expand affordable housing in New York City.
Event Photos ↓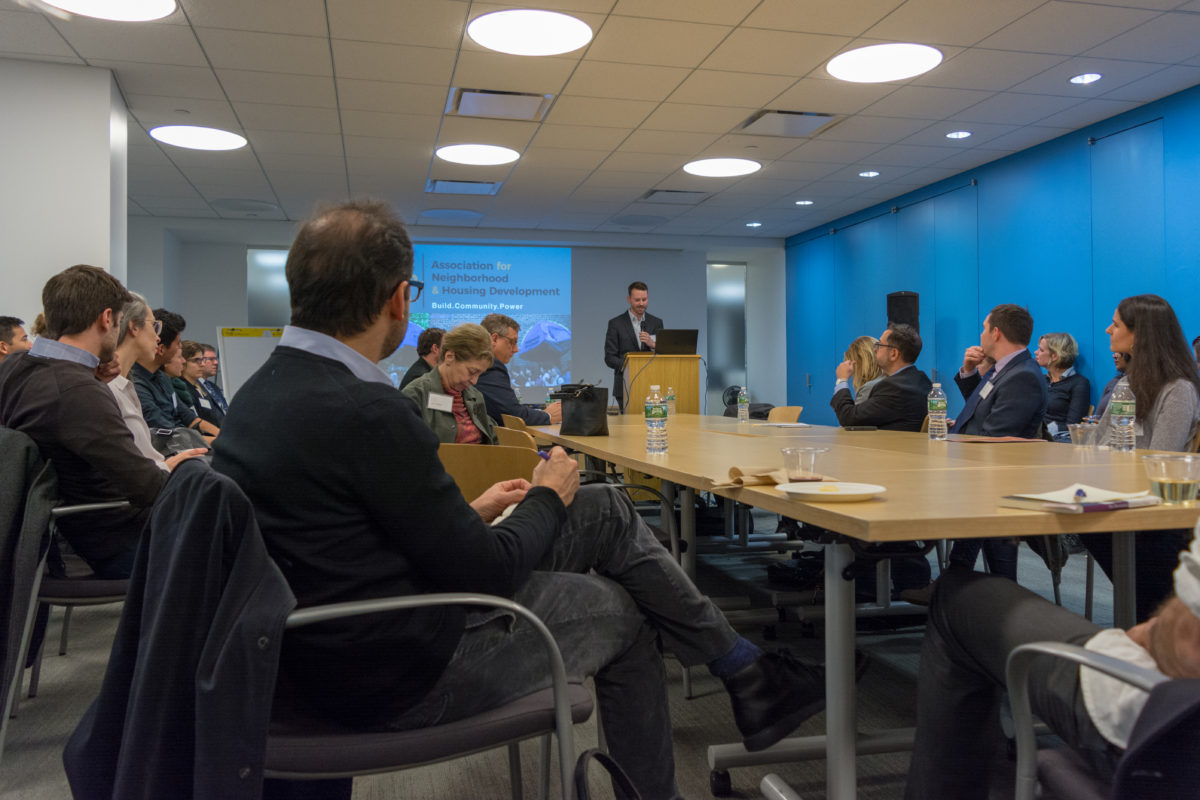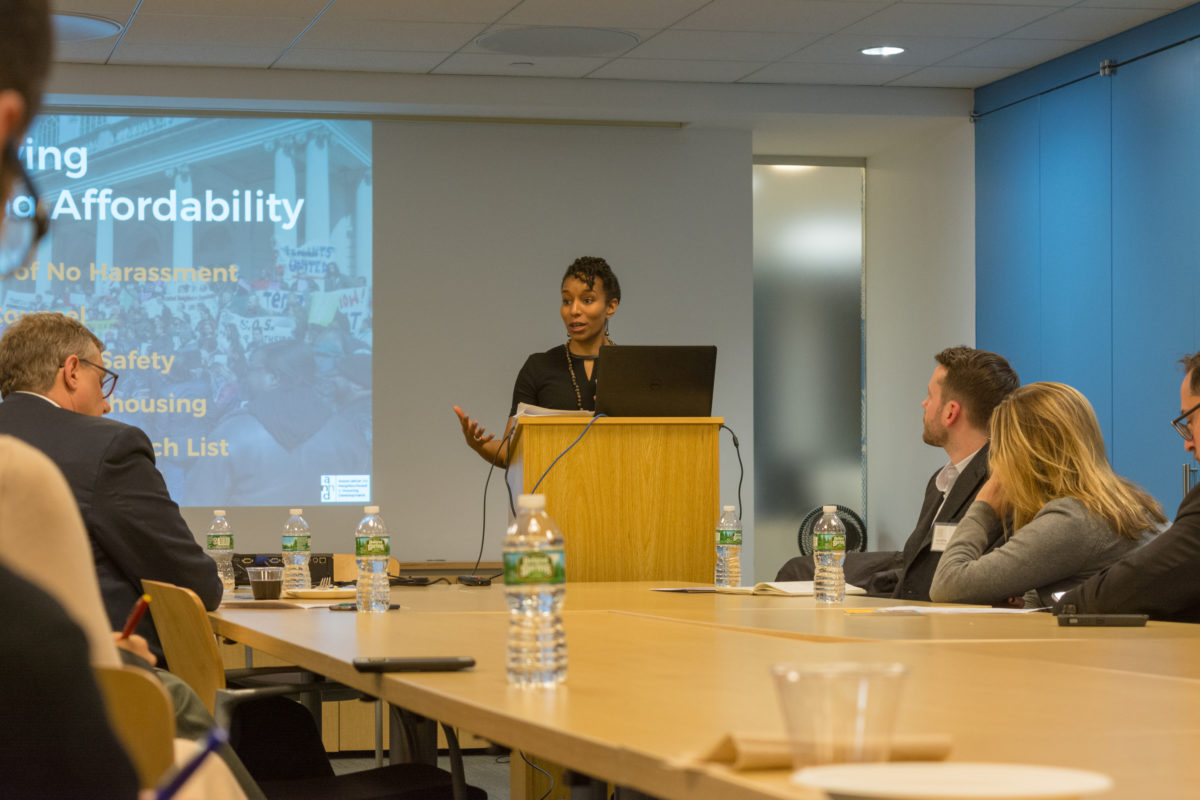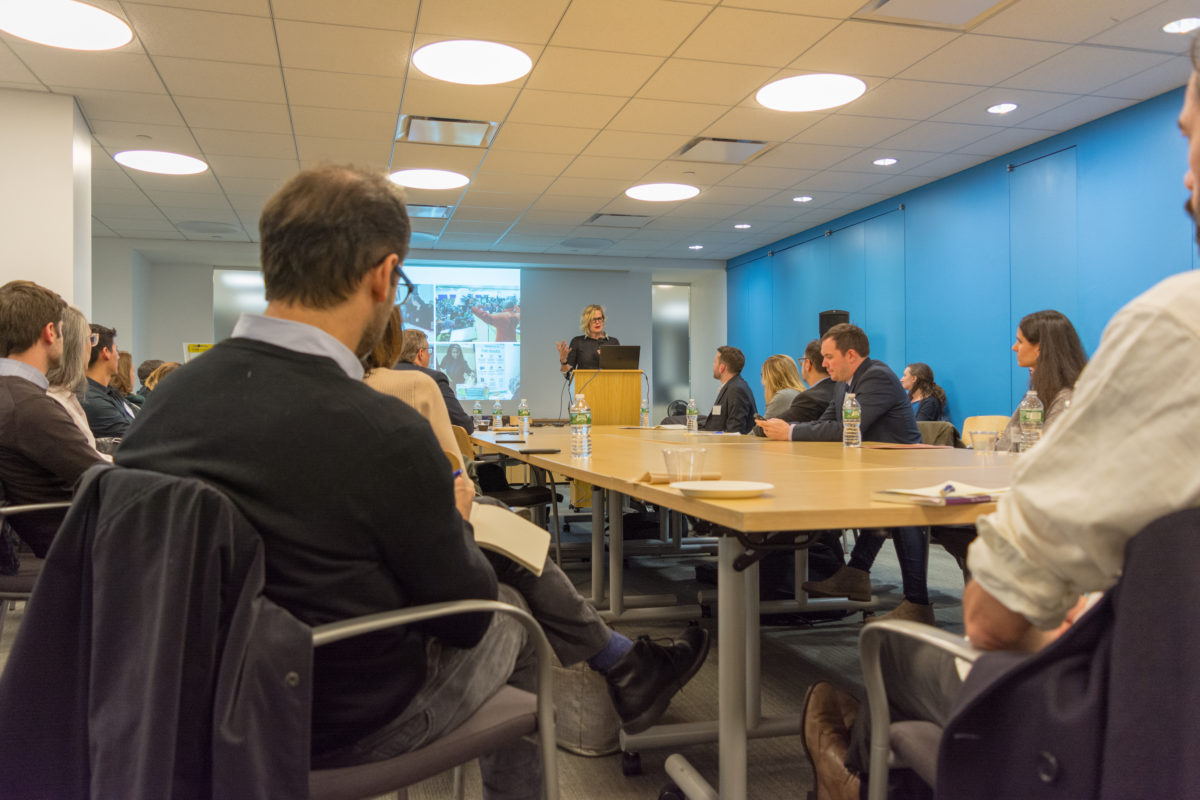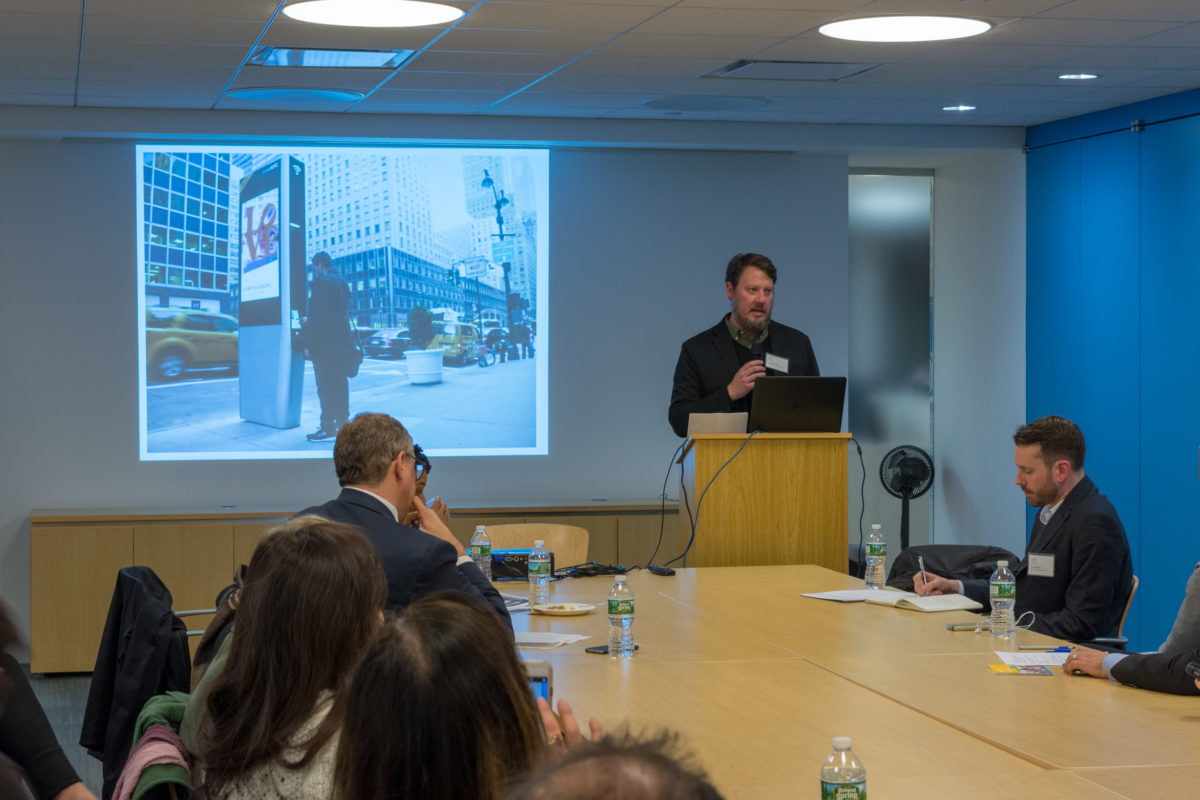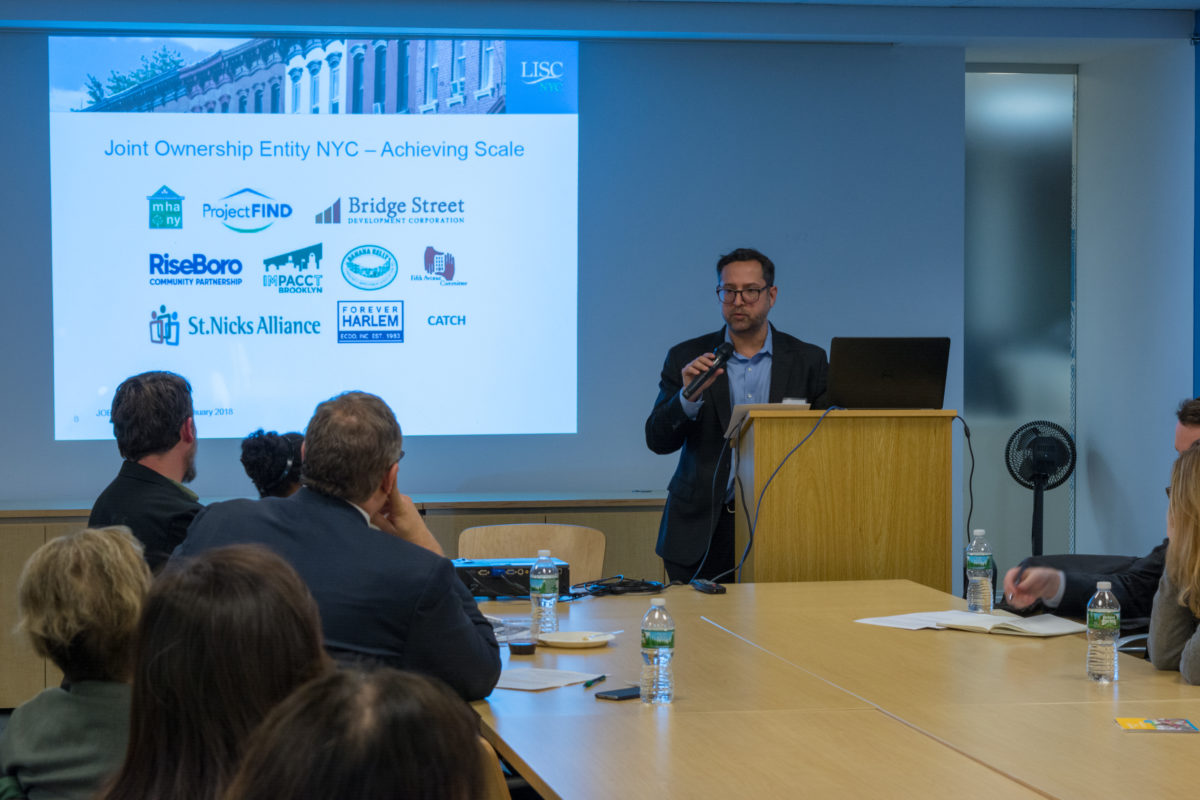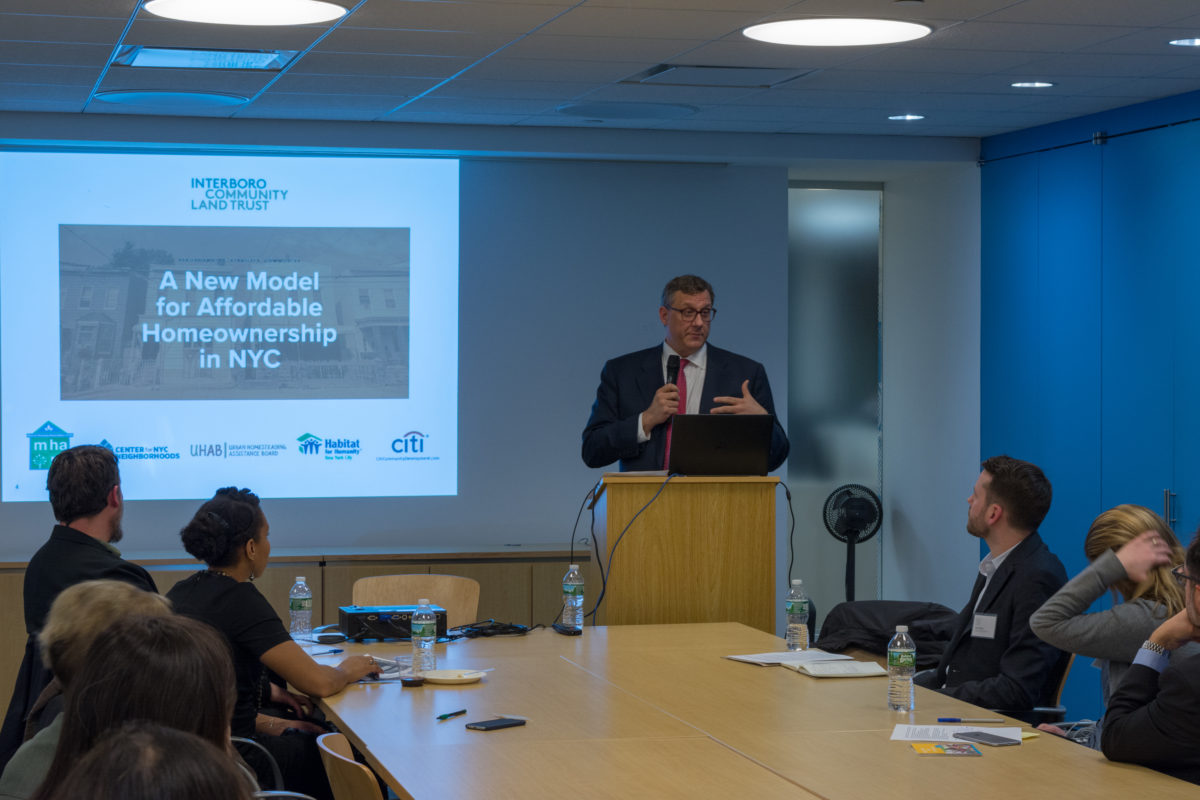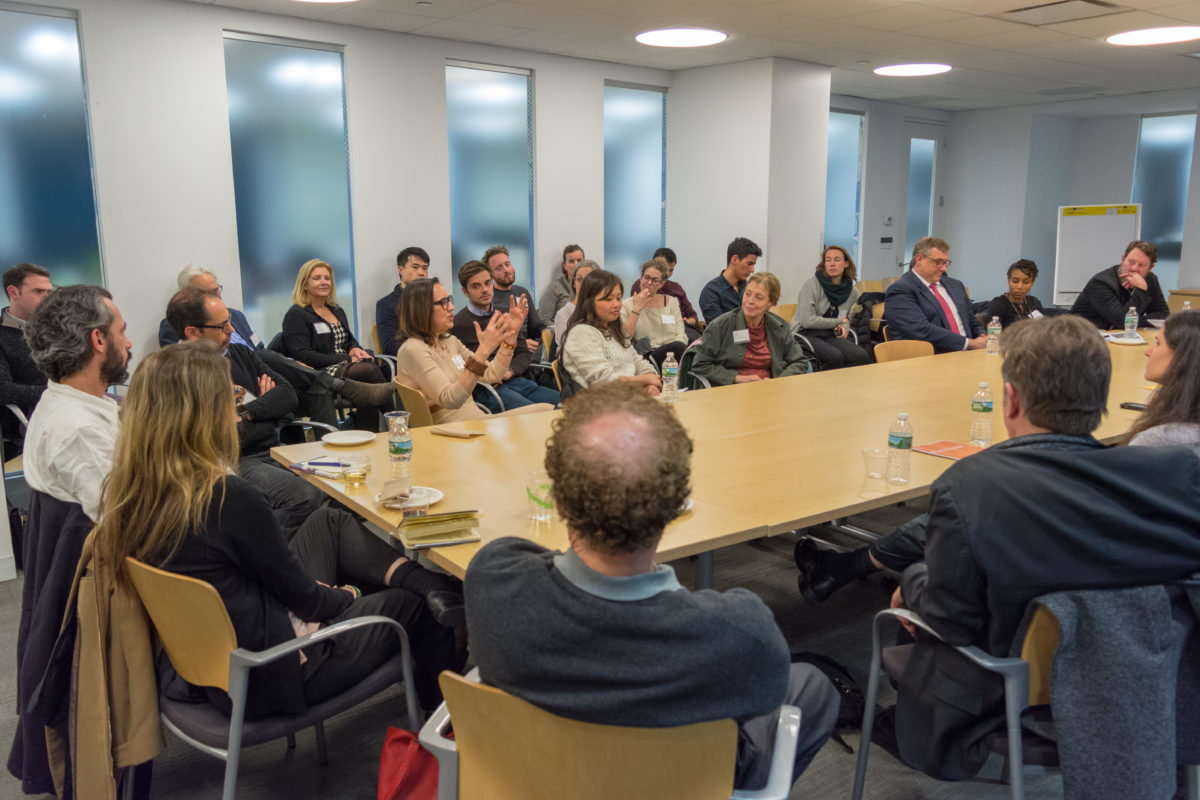 About Maintaining ↓
Help us craft a vision for maintaining New York City!
Affordability as Infrastructure is the eighth program of Maintaining, a year-long inquiry into strengthening New York City's physical & social infrastructure.
Share your ideas about how to care for New York City's public assets.
Feature image credit ↓