Electrify Our Transportation Network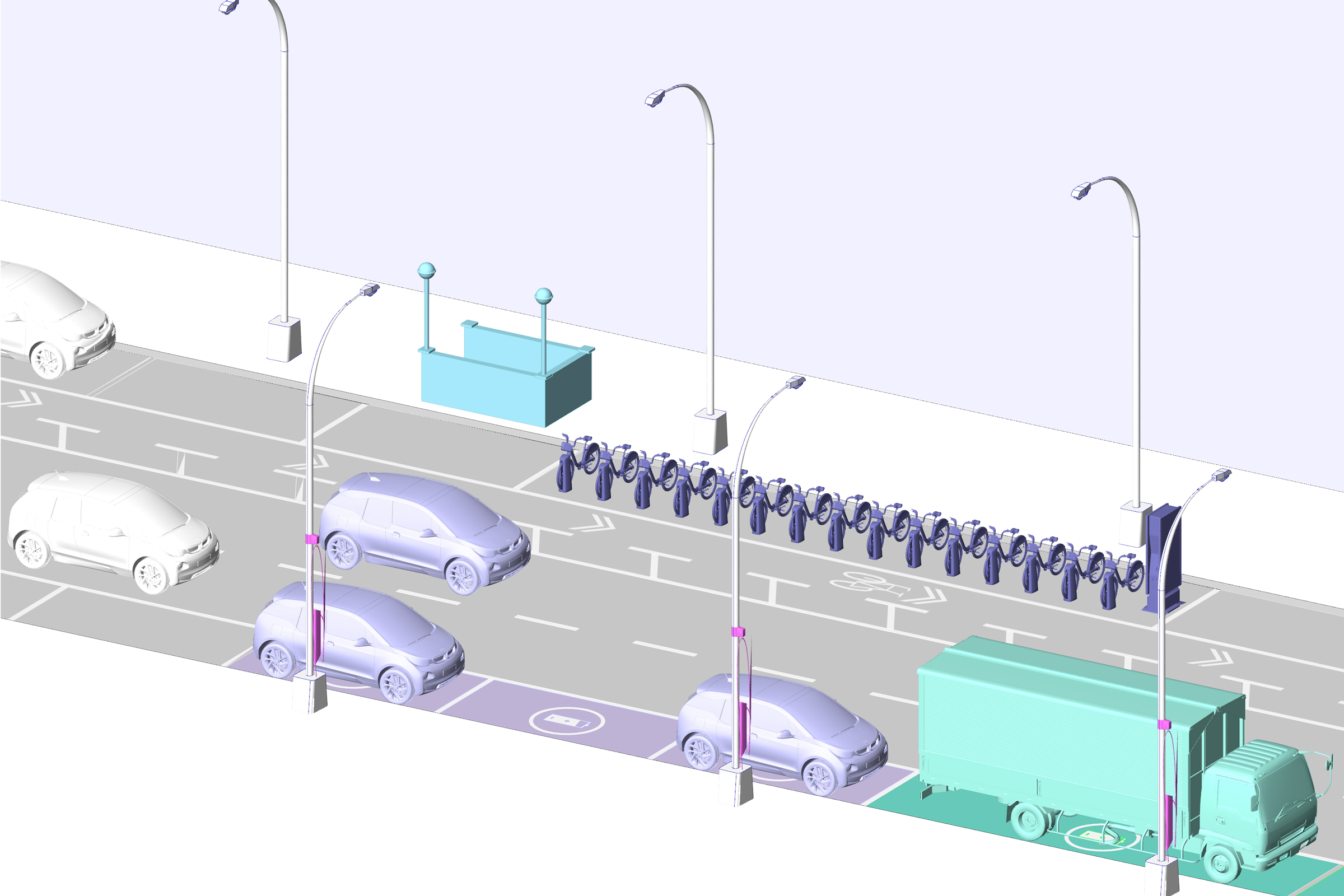 Today, transportation accounts for over a quarter of the USA's total emissions, with 90% of that coming from personal vehicles. Progressive planners who are focused on reducing that impact often propose long-term solutions like investment in transit infrastructure, land-use change, and polarizing policies such as congestion charges. However, these strategies are slow, expensive, and complex.
In the face of climate change and a lack of infrastructure investment, a comprehensive electric vehicle (EV) ecosystem can move New York City into the future!
The future of sustainable transportation includes EVs, autonomous vehicles (AVs), ridesharing and connected vehicles. An EV ecosystem is the first step toward achieving a sustainable transit ecosystem. Recent advancements in EV technology offer an exciting opportunity to maximize our existing road infrastructure while reducing carbon emissions to realize sustainable and equitable growth for the city, without major investments or significant behavior and regulatory changes (as AVs require).
WXY, with our key partner Barretto Bay Strategies, has developed an EV ecosystem strategy based on tactical regulatory change and public-sector investments to start building this future now.
We developed a multi-state EV infrastructure plan focused on public-private partnerships to target specific land-use clusters for EV charging infrastructure. The plan suggests offering premium parking for EV drivers, building institutional support with higher education institutions, MetroNorth parking lots, leisure destinations, and commercial campuses far from public transit.
'Green Loading Zones,' as envisioned by WXY, would reserve curbside space for EV delivery trucks during certain times of day, offering retailers an alternative to accruing hundreds of thousands of dollars in double parking fines, and incentivizing them to purchase EVs.
Working with New York State Research and Development Authority (NYSERDA), we developed an EV Tourism plan that offers packages to NYC weekenders, encouraging them to take trains to areas such as the Hudson Valley and rent EVs for eco-tourism destinations. This, in turn, would incentivize the State to provide charging infrastructure at train stations—usable by locals and weekenders alike—supporting both EV usage and upstate economic development.
EV carsharing networks that are dedicated to residents in multi-dwelling buildings would lower car ownership, reduce dependency on transit outside the urban core, and support low-to-moderate income communities with few transportation options. WXY is currently working with a car company to develop this model in in Westchester County, which would reduce the amount of valuable real estate currently required for parking, and expand the areas traditionally seen as viable for multi-dwelling buildings and commercial uses.
As seen in many European cities, we recommend developing a plan for freight consolidation centers outside the NYC urban core to allow large trucks to drop off goods, and EV vans to fulfill last mile delivery in the city, reducing congestion and emissions.
We recommend increasing the EZ Pass discount for EV vehicles from 10% to 100%, similar to that received by London EV drivers in the Congestion Zone.
These strategies target infrastructure investment, incentivize EV usage, and encourage a reduction in car ownership through the sharing economy. Together, they would build the necessary framework to grow an EV ecosystem in New York City!
–
Adam Lubinsky (PhD, AICP) is a managing principal at WXY. With a background in architecture and urban planning, he brings an integrated approach to master plans, feasibility studies, planning policy research and visioning strategies.
Barretto Bay Strategies is a consulting firm that specializes in projects positioned at the interface of public policy and market development.