Develop a Game Plan for Parks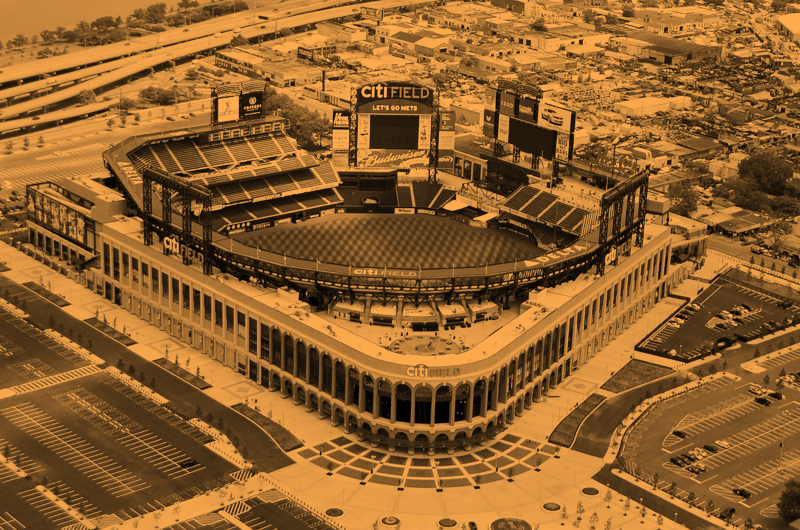 We need a game plan for funding the maintenance of New York City's iconic parks, obscure parks, and could-be parks. Sports ticket sales could be the answer.
By Pegeen Hanrahan and Carter H. Strickland Jr.
Central Park, America's most visited park, is a model of urban open space. Its conservancy raises private funds in excess of $65 million a year, and many of the city's other iconic parks enjoy similar private sector support.1 But New York has less well-loved spaces among its 1,700 parks. In less wealthy neighborhoods many would benefit from complete renovation, programming, and park activation, but are less likely to attract generous private support. Agreements with developers to build and support public space are common, but primarily benefit newer parks in high-growth areas. We need different tools to help those parks left behind.
We are making a bold proposal for a completely new revenue source: New York City should consider adding a small fee to every professional sports ticket sold in the five boroughs. Between the city's nine professional sports teams2 and the US Open, there are approximately 11.1 million tickets sold annually, with gross sales of $1.28 billion.3 A 1% surcharge would yield $12.4 million per year. A $1 surcharge would generate $11.1 million per year.
Professional sports ticket sales are already subject to sales tax, so this would likely require action at the State Legislature and engagement with constituencies, including team owners, players, and fans. The development of great athletes requires public parks and athletic facilities, and so many of our nation's premier sports heroes relied on access to these spaces to develop their skills and careers. Moreover, both baseball stadiums and the US Tennis Center are located in city parks.
In the United States, ballot measures are common to gain support for public space projects. With a success rate of 82%, the Trust for Public Land (TPL) has, for over 20 years, helped create $74 billion in new voter-approved funding to support public parks and land conservation. People typically express that they want high-quality parks and are willing to pay for them, allowing elected bodies to justify parks expenditures.
But ballot measures are not an option for New York City, so other approaches must be considered. We commend Mayor de Blasio for investing $318 million in capital funding from the sale of city bonds to recreate sixty-seven community parks and bring smaller-scale improvements to 110 more. That's progress, but a recurring stream of operating and maintenance funding is necessary to help parks in every corner of the city. We challenge NYC Parks to keep seeking innovative strategies for park maintenance such as soda taxes, storm water utility fees, and our sports ticket proposal.4
–
Pegeen Hanrahan is a registered Professional Engineer and Southeastern Conservation Finance Director of the Trust for Public Land. She served Gainesville, Florida as its Mayor, and as a City Commissioner. Pegeen has over 25 years of experience in environmental remediation, grant writing, land conservation, and local government finance.
Carter Strickland creates open space infrastructure for The Trust for Public Land as the New York State Director. His 25-year career includes working for NYC Mayor Michael Bloomberg and as Commissioner of the New York City Department of Environmental Protection, where he ushered in the country's largest cross-disciplinary green infrastructure program.
1 Central Park Conservancy, "Financial & Legal Information," accessed March 2018.
2 Nine professional sports teams are located in New York City: the New York Mets, the New York Yankees, the Brooklyn Cyclones, the Staten Island Yankees, the New York Knicks, the Brooklyn Nets, the New York Liberty, the New York Rangers, and the New York Football Club.
3 Based on data obtained through StubHub for ticket sales from the city's ten professional sports teams during regular seasons, and the US Open. These figures assume 90 percent capacity.
4 Soda taxes, have been adopted in numerous cities. TPL also has active work on implementation of storm water utilities that can support park projects by installing green infrastructure features and programs. The City of New York and the Trust for Public Land have partnered on projects such as these at a number of public school yards, with great success.