Designing Resistance, Building Coalitions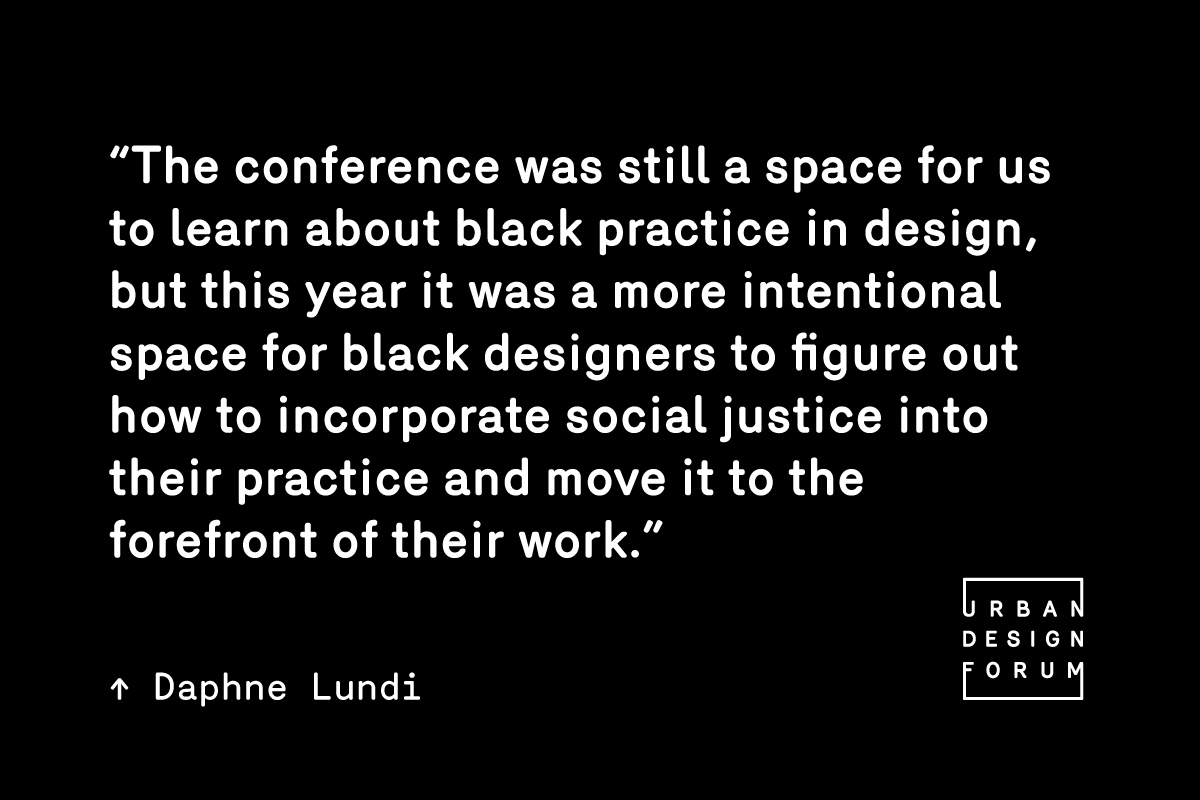 Daphne Lundi reflects on the growth of Black in Design Conference from a space for learning about black practice in design to a space for incorporating social justice into everyday practice.
"The Architect's Newspaper spoke with conference participants Daphne Lundi and Emma Osore of BlackSpace, a New York City group for emerging black professionals whose work shapes the built environment. This weekend, the group hosted a lunch and discussion around the conservation and preservation of black spaces, where participants from all stages of their careers networked and shared resources.
Both attended Black in Design in 2015, but this time, their group came as a collective, 12 strong. 'The conference was still a space for us to learn about black practice in design," Lundi said, "but this year it was a more intentional space for black designers to figure out how to incorporate social justice into their practice and move it to the forefront of their work.'" – Audrey Wachs, The Architect's Newspaper
Read more ↓
GSD's Black in Design Conference Discusses Design as Resistance, The Architect's Newspaper