Deploy an Electric Car Network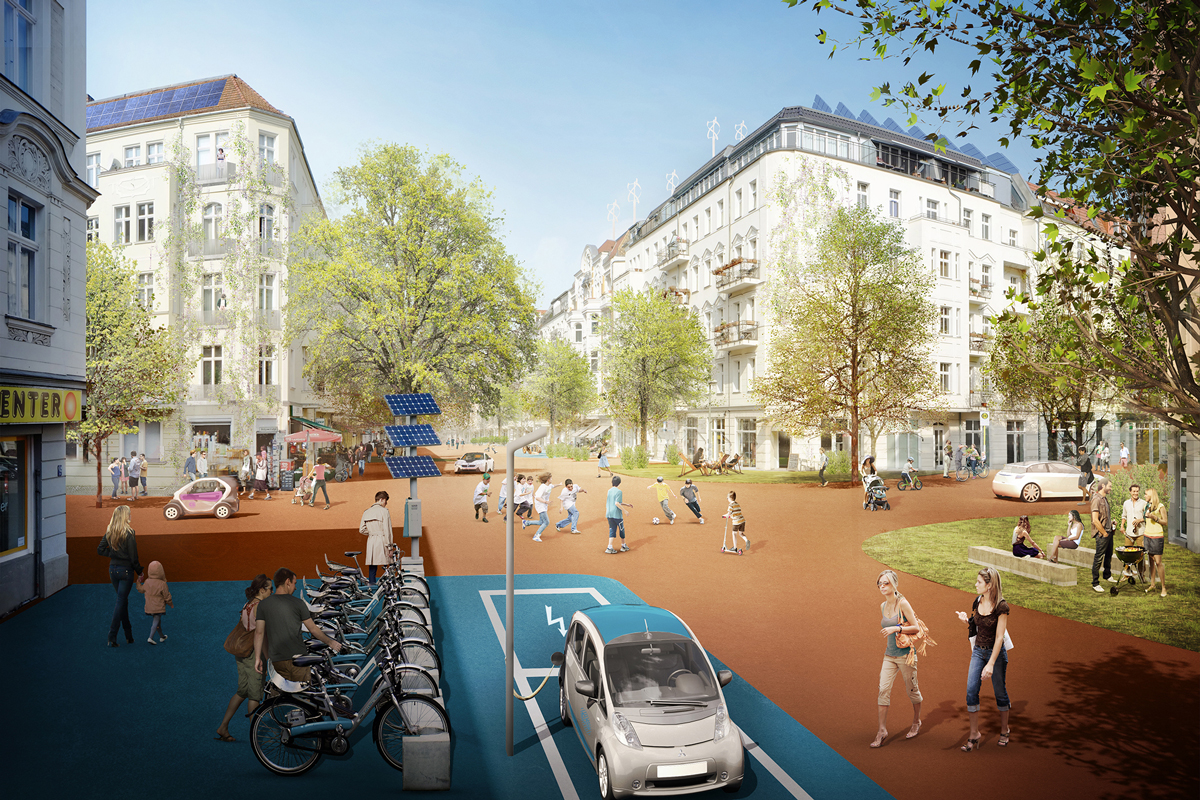 New York City's extensive rapid transit network was designed for trips to the central business district and the sharing economy has transformed the way people move about within that urban core, with Citi Bike having proven especially popular for short trips in the densest boroughs of Manhattan and Brooklyn. However, most New Yorkers live elsewhere: in neighborhoods without Citi Bike coverage and far from other forms of transit. As a result, most single-occupancy vehicle trips in the city are within or between the outer boroughs. These areas of the city cannot be left forgotten, we need a shared mobility service to cater to the needs of all New Yorkers.
We propose Charge NYC, a car sharing service that utilizes electric vehicles to replace some of these outer borough trips as part of an integrated mobility network for the city: providing last mile connectivity to and from public transit stations, increasing accessibility for low-income households, transporting families on longer-distance trips, and helping to reduce car ownership.
As electric cars and the sharing economy become increasingly widespread, we have an opportunity to create a comprehensive mobility concept for New York City.
Just as they do with Citi Bike, New Yorkers will be able to utilize the eCars one-way or roundtrip, with pricing designed to encourage rapid runover and high utilization. Stations, including charging infrastructure, would be located at intermodal hubs such as commuter train stations, subway stations, and key neighborhood centers; and the system would be supported by unified pricing and ticketing schemes that make the multimodal experience seamless.
This proposal could also create opportunities to rethink our public realm and streets. It would reduce air and sound pollution, minimize congestion, and lower parking requirements; allowing for the introduction of shared streets with reduced vehicle speeds and increased pedestrian safety and comfort.
Imagine you live in South Brooklyn or Eastern Queens and can begin any journey by picking up an eCar from a Charge NYC station on your street. You can drive to a nearby express train station, park at a dedicated space without having to look for a spot or worry about meter restrictions, and hop on the train to Union Square before taking a Citi Bike to your appointment in the East Village. Now imagine all of this is completed with a single transportation key fob that allows you to get into the eCar, hop on the train, and ride the bike. That would be an integrated mobility scheme that would make New York City truly accessible for all.
–
Sabina Uffer is Head of Research for the Cities Group at BuroHappold, undertaking research at the intersection of urban development and infrastructure planning with an emphasis on transportation, housing, and waste. Most recently, she has led BuroHappold's initiative exploring the impact of connected and autonomous vehicles on cities.