Democratizing the Workplace
What is a worker co-op? Why do worker co-ops matter particularly to immigrant communities?
Supporting Worker Cooperatives in Sunset Park
In a moment of increased political complexity for immigrant communities in the United States, a certain type of response to protect and support immigrant communities better is also increasing: worker cooperatives (henceforth, "worker co-ops"). While worker co-ops are not a new concept, they have nearly tripled in New York City in recent years, and the leaders of the majority are immigrants. (New York City Department of Small Business Services, 2016). Our goal is to illustrate worker co-ops as a means of empowerment, economic and otherwise, for immigrant communities, and to outline a set of recommendations for how the City, foundations, and other organizations can better support worker co-ops. This report focuses particularly on Sunset Park, Brooklyn, an epicenter of worker co-op development over the last ten years.
PART I: OVERVIEW
What is a worker co-op?
Worker co-ops can be defined primarily as businesses in which "member-owners invest in and own the business together," profits are shared, and decisions are made democratically (Community Wealth, 2017). A worker co-op leverages the abilities of its members and accounts for their personal needs, thus building social and financial capital and bringing increased opportunities for individual savings, stable employment, and long-term development into a community. The majority of worker-coops in the United States exist in the Northeast, the West Coast, and the Upper Midwest, and are predominately small businesses in the retail and service sectors.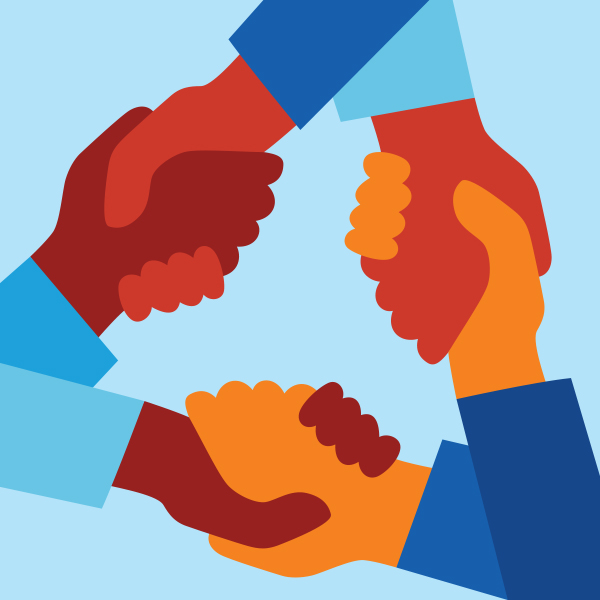 How does a worker co-op work?
In worker co-ops, members are considered "worker-owners," accepting responsibilities with their membership. Differing from employees of more traditional corporations, worker-owners democratically oversee and manage profits, decision-making, and leadership of the business. The business model includes a financial investment into the worker co-op from all worker-owners and their control over voting shares, with one vote per member. In worker co-ops, worker-owners can dictate their own schedules, decide upon pay and salaries, and design other arrangements that work best for them. In this way, worker-owners can create their own jobs and gain control of their own financial futures, two opportunities frequently unavailable for immigrants in the more traditional economy.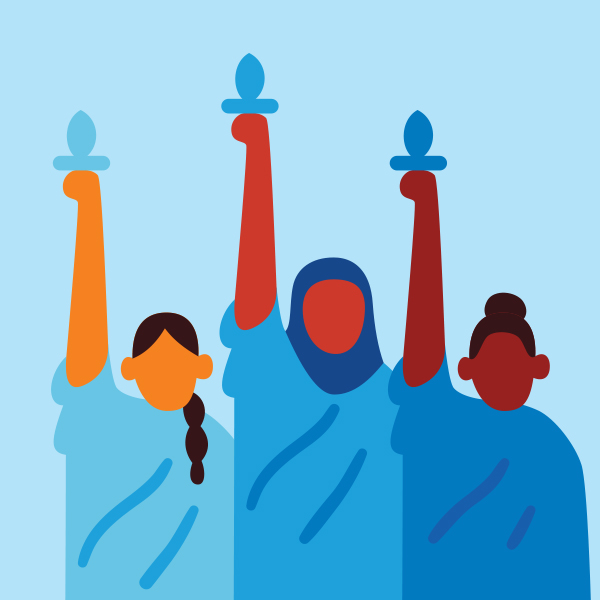 Why do worker co-ops matter particularly to immigrant communities?
In the United States, the fastest-growing form of worker co-ops is immigrant-led (Democracy at Work, 2017). The rise of worker co-ops in immigrant communities is perhaps linked to the inclusive, democratic model that mitigates risk of labor exploitation, tends to lack requirements for immigration status, and allows worker-owners to gain greater control over their financial future.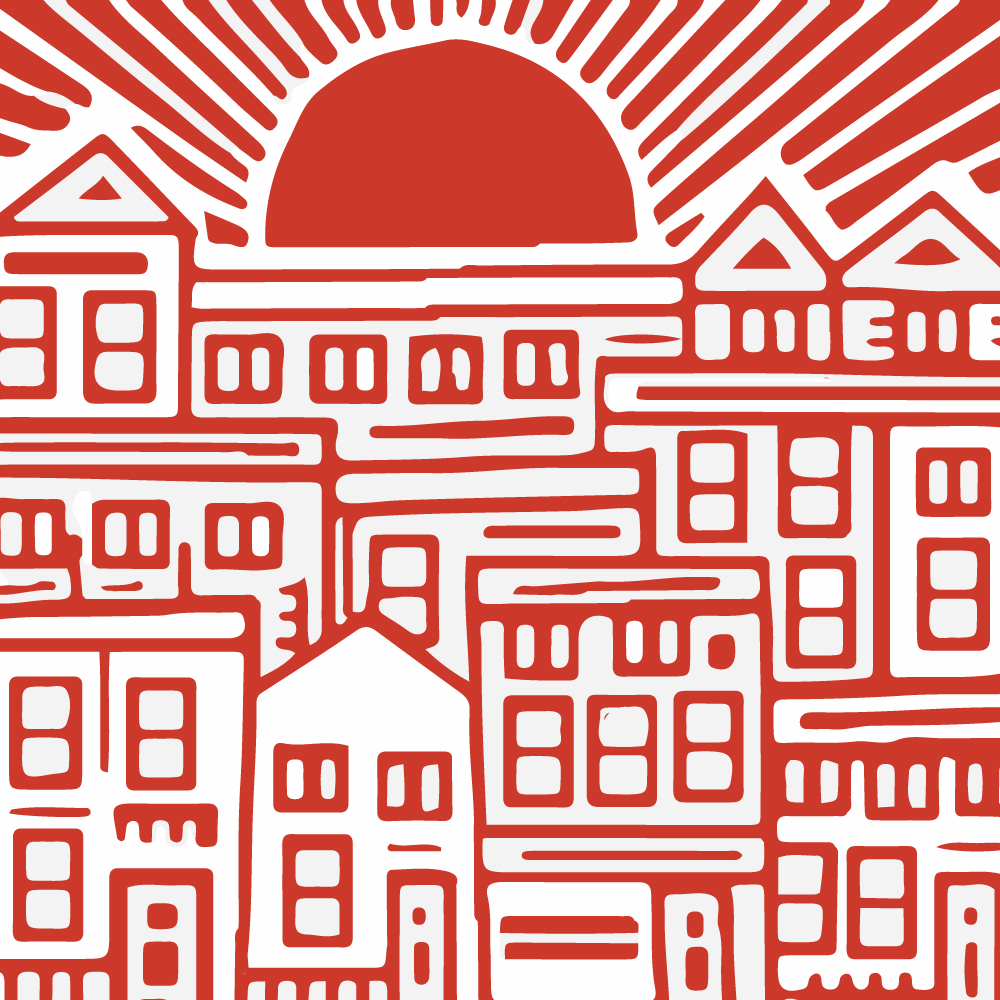 What is the Center for Family Life (CLF)
In New York City's Sunset Park neighborhood, immigrant communities have launched more than 15 of the City's 60 worker co-ops. The Center for Family Life (CFL), a non-profit organization based in Sunset Park, Brooklyn, has managed a Cooperative Business Development Program for the last ten years, providing holistic training and resources on worker co-ops to low-income, predominantly immigrant, communities in the neighborhood. As a result, CFL has incubated the majority of the worker co-ops in Sunset Park.
PART 2: WORKER CO-OP PROFILES
Worker-owners best describe the benefits of joining a worker co-op. Additionally, directly engaging with worker-owners is an effective method for understanding how best to support worker-owners and worker co-ops. The following three worker co-op profiles are based upon individual interviews with worker-owners and focus groups with three different worker co-ops in March 2018. These conversations occurred in English and Spanish.
Golden Steps
Golden Steps Elder Care Cooperative provides companionship and home care for elderly New Yorkers, allowing them to stay in their homes. While some worker-owners previously worked for an agency providing similar home care services, others came from factories along the East River waterfront that have scaled back their operations. Many worker-owners are immigrants, proudly having roots in Ecuador, El Salvador, Mexico, Panama, and Puerto Rico. In all cases, worker-owners speak about the tremendous impact of Golden Steps on their personal development:
It makes me proud to be part of this co-op because I've received so much. As a person, I've developed and learned to work with these women, even where we don't agree. The majority of us left our home countries chasing a dream here in the U.S. and, when we arrived, we realized it's not as easy as it seems to learn a new language, the culture, and how to live with one another. The cooperative has given us the capacity to do these things and brought the best out of us. In our market, there are many agencies out there that accept people through public programs, Medicare, Medicaid. It makes me proud that when people come to Golden Steps, they are willing to pay money out of their own pocket for our services because we are better at our job than the agencies themselves. We provide a high-quality service, and it is all of us working together.
The task of operating Golden Steps does not come without cost, however. Asked to describe challenges of running the worker co-op, most of worker-owners, all of whom have children, expressed the need to make sacrifices in their personal lives. A worker-owner framed an internal conflict in which her desire to strengthen the worker co-op competed with her desire to be with her family: "We can control our own hours, but our interest in growing the co-op can push us as well. We have three jobs: family, the job, and the cooperative."
The future is bright for Golden Steps. An organized application period for new members and an energized existing worker-owner base provide a roadmap for continued services, primarily in Manhattan and parts of Brooklyn. However, worker-owners also acknowledge the reality of a hostile political climate regarding immigrant communities and people of color more broadly.
Working with Golden Steps, I think that if we keep working hard, we're going to keep doing better. But we can't ignore the political situation around immigration. There are realities we need to face, but we need to stay calm. It is stressful for the family. It is stressful at work. In business, I think we're going to continue to succeed. But also, the immigrant families feel threatened in the current political moment with minorities being subject to discrimination.
Maharlika
Maharlika Cleaning Cooperative provides eco-friendly office cleaning services. Formerly the Damayan Cleaning Cooperative, the founding members of Maharlika were part of the Damayan Migrant Workers Association, which serves and organizes low-wage Filipino workers. While Maharlika is outwardly focused on providing excellent service, it is also inwardly conscious about providing economic opportunity through membership to fellow immigrants and survivors of human trafficking.
It enriched my knowledge. I'm handling the books of the cooperative. I already know how to do the balance sheet. It really helps me build up my communication skills. Before, I didn't do emails or use Google. Right now, it builds my confidence and my independence. I have the courage to talk to people, especially on walk-throughs. It improved me. When I came here, I just went to work.
At Maharlika, worker-owners invest considerably in their work. They feel ownership over their work, which leads them to do more for the worker co-op. They see value in increased effort. "It adds income. When I started working in the co-op, I saved the money. I have savings now. I feel so proud because I have savings. The regular job, I couldn't do that. And now, I have savings."
In considering the future, worker-owners are eager to pass on the institutional knowledge of Maharlika.
We don't know what's in the future. But it's a big challenge for us. We need more members. We're growing old. What we're learning here, we need to pass it on the young ones. But young people don't sometimes think about co-ops. Maybe they know housing co-ops only, not like this one. For us, we want to do this so that, in the near future, we will be more economically and financially stable.
Trusty Amigos
Trusty Amigos Cooperative provides professional dog walking and pet care throughout New York City's five boroughs. While some members previously worked in pet care or for an agency, others came to the worker co-op from the restaurant industry. The personal background of the worker-owners is also mixed; some members are New Yorkers over numerous generations, while others came from Mexico with family and are now making their life in New York City. The worker co-op affords all worker-owners an opportunity for greater control of their time.
Seeing how it is to work in a co-op is different because you're an owner. It's good because sometimes as an immigrant, you don't have the opportunity to be part of a co-op. But the Center for Family Life has given us the opportunity to start this co-op and start working. The person who wants to get ahead can. I used to work 10-12 hours straight, and it's very tough. Having a family, having kids, it's hard. You can't dedicate time to your kids. On this side, you feel more flexible. There's more time for your family, your kids. I can take them to school. I only have to work a couple hours. But I can go and improve myself. I can take other classes. I can learn new things. I'm happy with it.
Forming a worker co-op can be difficult, however. Aside from fostering and cultivating a shared interest in creating a worker co-op, worker-owners need to build up their own capacity not only to provide a service but also to start and run a business. A worker co-op demands a serious commitment of time, resources, and energy.
When we started we had heard about the possibility of being owners, of earning more money, of more opportunity. That all sounded good, but it was still difficult at the beginning because starting a cooperative is not easy. It is very difficult because it all needs to start from scratch. The process is long because none of the worker-owners have the capacity to do all the technical stuff that goes into forming the cooperative. From the beginning, it was a year to gain capacities and to launch the service publicly. The meetings were weekly to talk, learn, and share information.
The early investment is paying off for Trusty Amigos. Because the worker-owners now possess the knowledge to start worker co-ops, some of the founders are now looking at different models to expand their reach and the Trusty Amigos brand. In hoping to bring this kind of model to more communities, one worker-owner framed it in this way:
"There are lot of people, immigrants, people without documentation, who might not make noise about making minimum wage. We need more capacity building and understanding around what co-ops are, both for the community and for people who want to form them."
PART 3: THE IMPACT OF WORKER CO-OPS
Through both statistics and personal accounts, a case for the benefits of worker co-ops generally and specifically for immigrant populations is emerging.
Overview
According to the United Federation of Worker Cooperatives, worker co-ops have proven to be "an effective tool for creating a maintaining sustainable, dignified jobs; generating wealth, improving the quality of life of workers; and promoting community and local economic development, particularly for people who lack access to business ownership or even sustainable work options" (Democracy at Work Institute). Unlike those employed by traditional companies, worker-owners participate in distribution of profits, oversight, and often the management of their organizations through a democratic process.
Benefits to Individuals with High Socio-economic Risk
Data shared by the Center for Family Life (CFL) helps paint a portrait of worker-owners. Worker co-ops employ a group in Sunset Park that, on average, faces a number of socio-economic obstacles, risks, and hurdles. Of the worker-owners who responded to the CFL survey questions, the overwhelming majority (83%) is female. 89% percent of respondents define themselves as Hispanic, with 76% of respondents listing Spanish as their native language and 49% identifying as bilingual. A NYCgov Poverty report highlighted that those of Hispanic origin are at highest risk for poverty within the City (New York City Government Poverty Measure 2005-2015, 2017). Additionally, English-speaking deficiency is often cited as one of the largest barriers to employment for Latinos (John Jay College of Criminal Justice, The Never Ending Cycle of Language Barriers). On average, respondents are first-generation, and the average worker-owner is 38 years old. 27% of respondents have some college education or more, and 18% of respondents were enrolled in an education program. Most respondents are married or with a partner (53%), have children (72%), and rent their apartment (85%).
Financial Benefits and Job Satisfaction
Based on the data shared by CFL, worker-owners receive a number of financial benefits as a result of their being in a worker co-op. Worker-owners noted increased personal earnings per year and increased average hourly wages. Within the worker co-op, worker-owners earn an average of $17.13 per hour. Prior to entering the worker co-op, average reported hourly earnings were $12.18. For those with supplemental jobs outside of the worker co-op, hourly earnings outside of the worker co-op averaged $13.18. In interviews, some members noted increased stability in wages and reduced working hours as a result of their membership in a worker co-op. Worker-owners receive higher pay and high benefits relative to other firms in the same industry. Worker-owners also find that being part of a worker co-op allows more opportunities to save and build assets. Worker-owners generally reported high job satisfaction. The worker co-ops included in the CFL data noted a lower turnover rate of worker-owners in comparison to that of employees in the same industry but not of a worker co-op.
Other Benefits
In interviews, worker-owners listed a number of additional benefits of worker co-ops. Some respondents described increased flexibility in schedule. One worker-owner highlighted independence and increased wages: "You don't have to respond to a boss … You have the choice of taking a client or not. We also earn 3-4x more than if we weren't our own boss." Another worker-owner is appreciative for having a voice in a collaborative decision-making process. Some worker-owners noted that worker co-ops provide an opportunity for personal growth, knowledge enrichment, and improved communication skills. They found that, through working in a worker co-op, they generally had increased personal confidence. A worker-owner stated: "The co-op brings the best out of us. It gives the ability to do things we thought we were never able to do."
PART 4: RECOMMENDATIONS
With the support of the City Council, the City of New York has invested in supporting worker co-ops throughout the City, helping hundreds of worker-owners and their families overcome social and economic inequalities. NYC Small Business Services through its Worker Cooperative Business Development Initiative (WCBDI) supports various organizations throughout the City in providing resources to start and run worker co-ops, convert existing businesses into worker co-ops, and provide other legal, financial, and one-on-one support. Yet, New York City is changing quickly, demographically and economically. While gentrification may benefit certain worker co-ops whose services cater to young professionals, it simultaneously threatens the housing stability of some worker-owners and the broader affordability of property throughout the community. Based on our discussion with worker co-ops and the Center for Family Life (CFL), below is a set of policy recommendations for the City and other advocates to better support worker co-ops and their members, in the context of a rapidly changing City. These recommendations arose from conversations with worker-owners.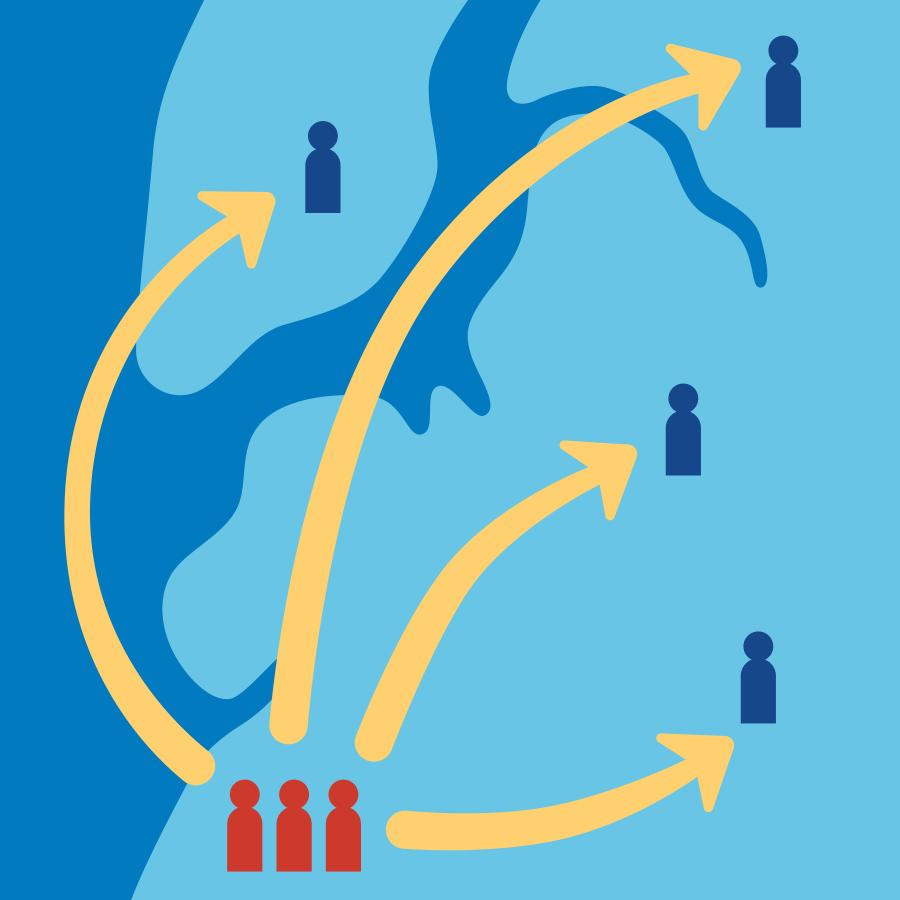 Recommendation 1: Build the capacity of worker co-op incubators to expand their services to other immigrant communities
Organizations like the CFL in Sunset Park, Brooklyn, provide essential services that support individuals in creating and operating worker co-ops. The services include: technical assistance such as business planning and governance and back-office services, connections to industry experts, specialty trainings and certifications, meeting spaces, and wraparound social services such as language classes and family counseling, otherwise unaffordable for many worker-owners. The demand for worker co-ops is increasing across the City. Other immigrant communities would benefit from this model. The City could play a larger role in helping to expand the capacity of existing and new incubators in order to share the benefits across the diverse immigrant communities of New York City.
• Increase City investment in worker co-ops by increasing funding for community-based organizations that help train residents to start and operate worker co-ops.
• Create incentives to expand these services to other parts of the City where low-income, especially immigrant communities, can benefit from this democratic model.
• Work with established practitioners to build the worker-co-op incubation capacity of other organizations, particularly those that serve and support various immigrant communities that have not yet been reached.
• Expand the diversity and cultural competency of existing worker co-op incubator staff to serve other ethnic populations.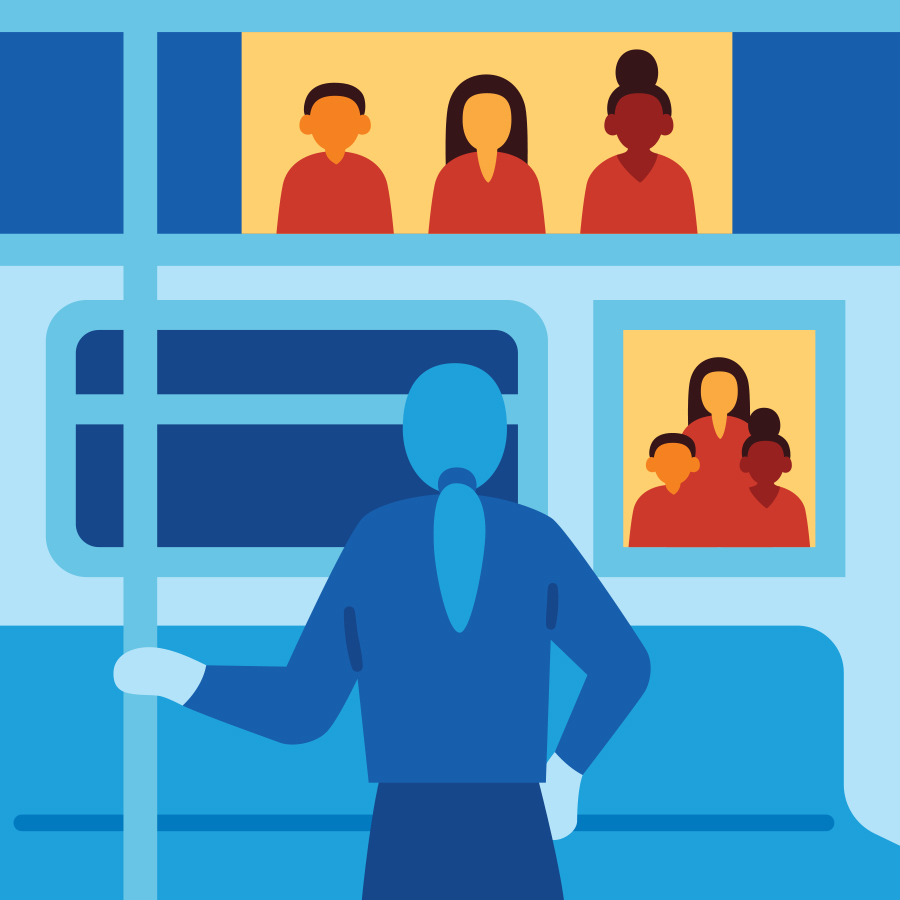 Recommendation 2: Educate the public about worker co-ops to expand awareness and increase demand for their services
Just like many other business, the success of worker co-ops relies on public knowledge, demand for services, and ability to compete against larger companies and other competitors. If more New Yorkers knew about the worker co-op model and how it benefits particularly immigrant worker-owners, there could be greater demand for services and, thus, growth of worker co-ops across the City. Discussions with worker-owners from different worker co-ops revealed a common theme: The public lacks understanding about, and awareness of, worker co-ops. While worker co-ops individually promote their services to potential clients, the City could also play a larger role in promoting worker co-ops as a whole. Public education that informs New Yorkers about worker co-ops would help existing worker co-ops to be better understood in communities and could build demand for new worker co-ops.
• Place general advertisements about worker co-ops on the subway or in buses with direction to an app and/or directory of worker co-ops across the City.
• Educate City employees on procurement with worker co-ops and include worker co-ops as a searchable category on the City's Vendex/Procurement and Sourcing Solutions Portal.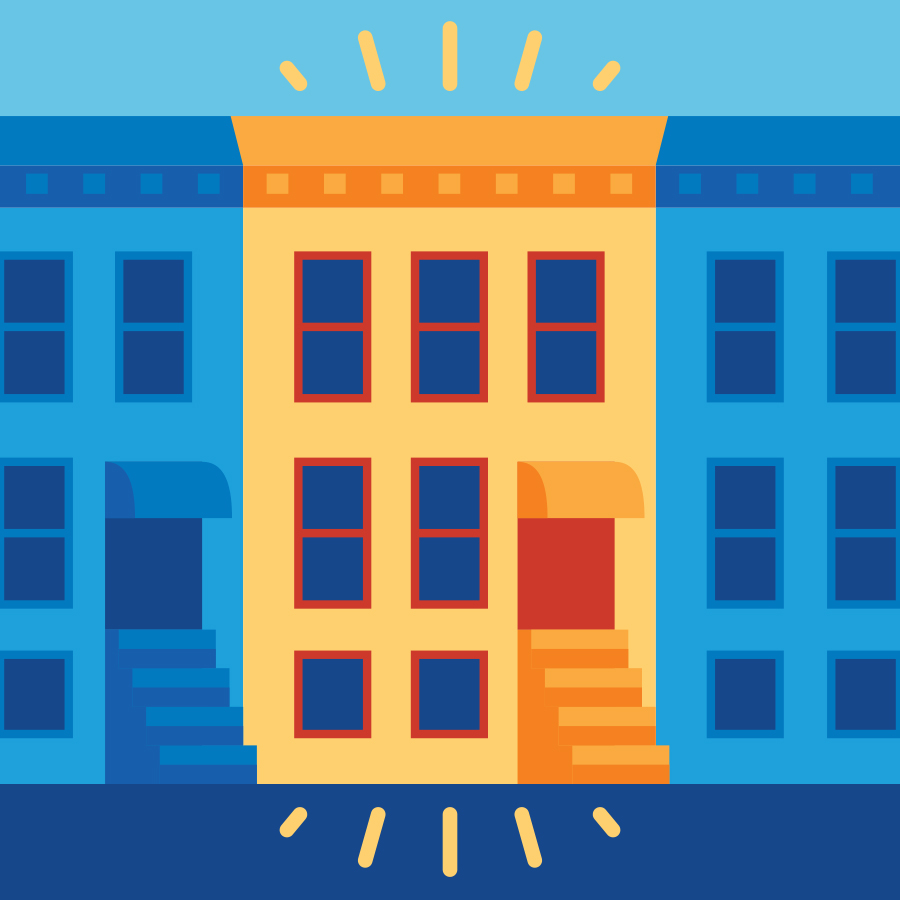 Recommendation 3: Target housing preservation and fair housing enforcement in Sunset Park, Brooklyn, to protect worker-owner tenants from displacement
Gentrification in neighborhoods like Sunset Park, Brooklyn, places pressure on the housing stock and increases the cost of living. Many worker-owners are people of color and of immigrant backgrounds, communities that have reported increased discrimination in a gentrifying housing market. Worker-owners convey that landlords have denied them housing because of their race/ethnicity, presence of children, and/or immigration status, all of which practices are illegal under fair housing laws. Yet, many worker-owners are unaware of their rights and resources as tenants and distrust government enforcement. Many often fear interaction with the government generally given growing national xenophobic attitudes.
• Ensure multi-lingual outreach on tenants rights and resources, particularly related to fair housing.
• Create safe assurances to encourage reporting.
• Increase proactive auditing and enforcement of housing quality, fair housing, and anti-discrimination laws.
• Target landlord outreach to increase preservation of existing affordable housing.
Recommendation 4: Incentivize a network of affordable spaces to help worker co-ops find meeting spaces
Gentrification and rising retail rents also make it challenging for worker co-ops to find affordable meeting spaces and commercial spaces into which to expand. As the number of worker co-ops grows, meeting space through incubator organizations also becomes limited. For worker co-ops looking to scale up their operations, an incubator space cannot fill the same role as a dedicated office space.
• The City can create financial benefits to incentivize local entities, such as Industry City, the public library, the Community Board, and others to create a network of free or low-cost meeting space locations for worker co-ops throughout the City.
• The City can also support retail rent stabilization in gentrifying neighborhoods to control retail rents.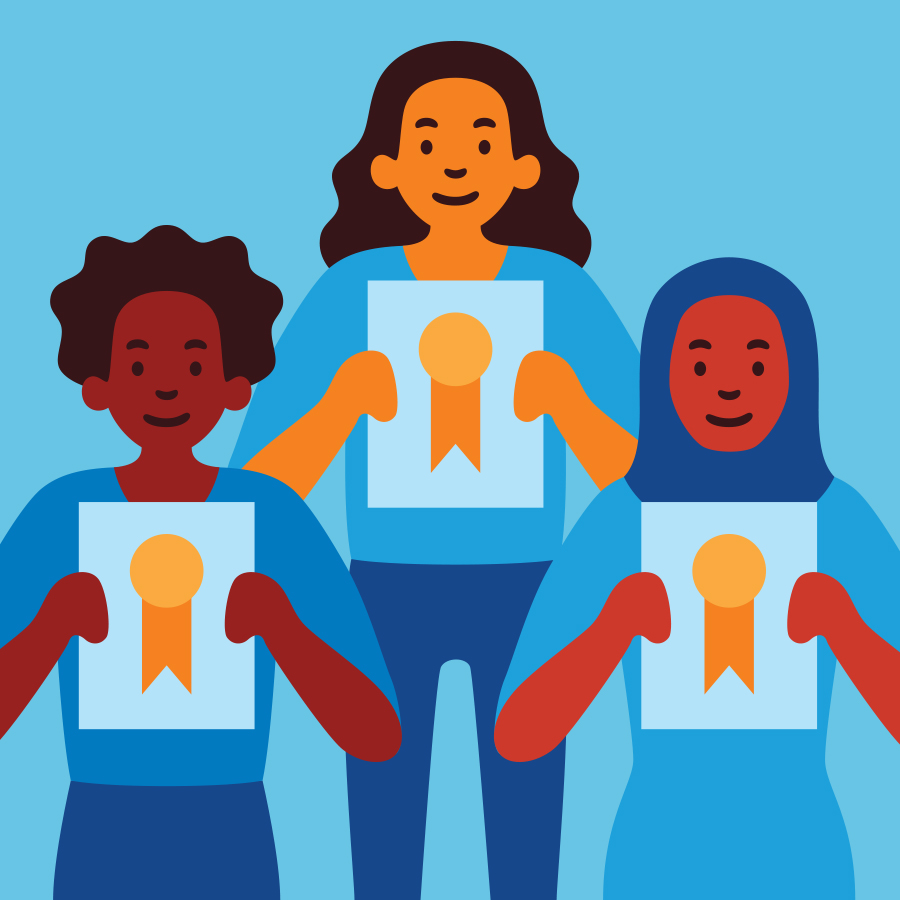 Recommendation 5: Enable immigrant-owned businesses to obtain MWBE certifications
Minority/Women-owned Business Enterprises (MWBEs) certifications open up opportunities for small businesses, especially with increasing State and City requirements and targets for MWBE procurement. Many worker co-ops are made up of women and minorities. However, the current City permitting and certification processes pose barriers to accessing this opportunity for immigrant worker-owners. For example, MWBE certification requires 51% of owners to be citizens or permanent residents. For worker co-ops, many of which have 4-9 owners or more, this requirement can be challenging to achieve.
• Work with worker co-ops and incubators to identify barriers in MWBE permitting and certification processes.
• Open up opportunities for disadvantaged businesses through more equitable MWBE-certification procurement.
• Conduct more trainings and workshops around MWBE permitting and certifications that meet the needs of immigrant worker-owners.