Deliver Transit and Retail Together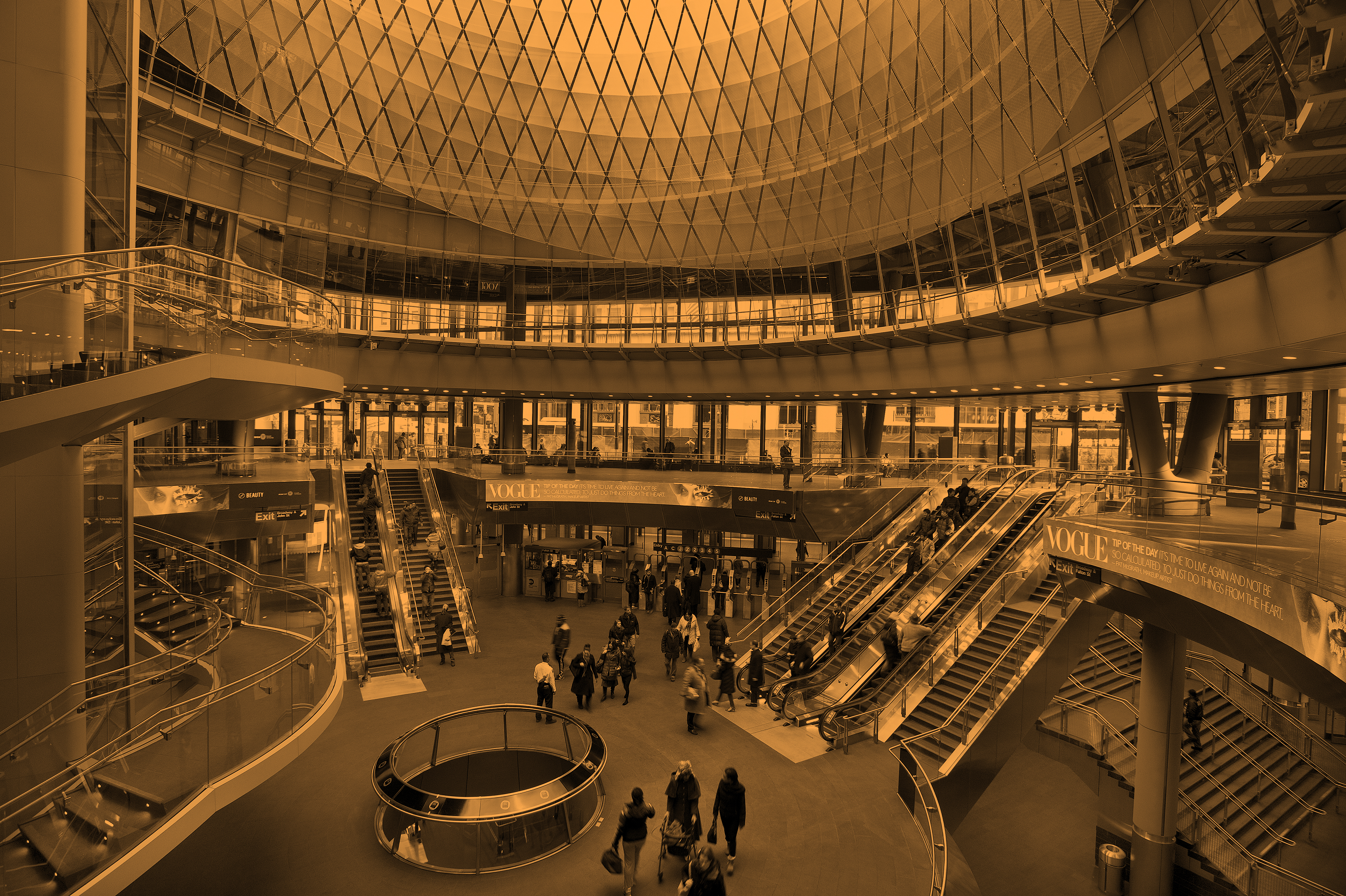 By leveraging public-private partnerships and sharing maintenance responsibilities between advertisers and retail lessees, we can deliver modern transit hubs that combine transportation and retail.
By Eve Michel
The Fulton Center is not just the primary gateway to Lower Manhattan; it's a neighborhood retail hub that serves transit riders and the surrounding community. Stretching from the World Trade Center site to William Street, the Center connects nine subway lines, seven stations, and PATH trains. This lively public space features a glass-topped atrium with a cable net sculpture, five retail floors including transit-oriented spaces below grade, street-level open spaces and two fully enclosed upper floors. The attached historic Corbin Center includes a transit entrance and retail spaces.
With the goal of maximizing rent and reducing MTA operating expenses, a private developer was selected through a competitive Request for Proposals process to operate under a master lease structure that allows for revenue-generating digital advertising, retail stores and kiosks. The arrangement with the master lessee sees the MTA receive base and participation rent from commercial usage and digital advertising/screens. The lessee is also responsible for meeting daily maintenance and long-term capital asset management standards—providing an experience that befits a dynamic civic space.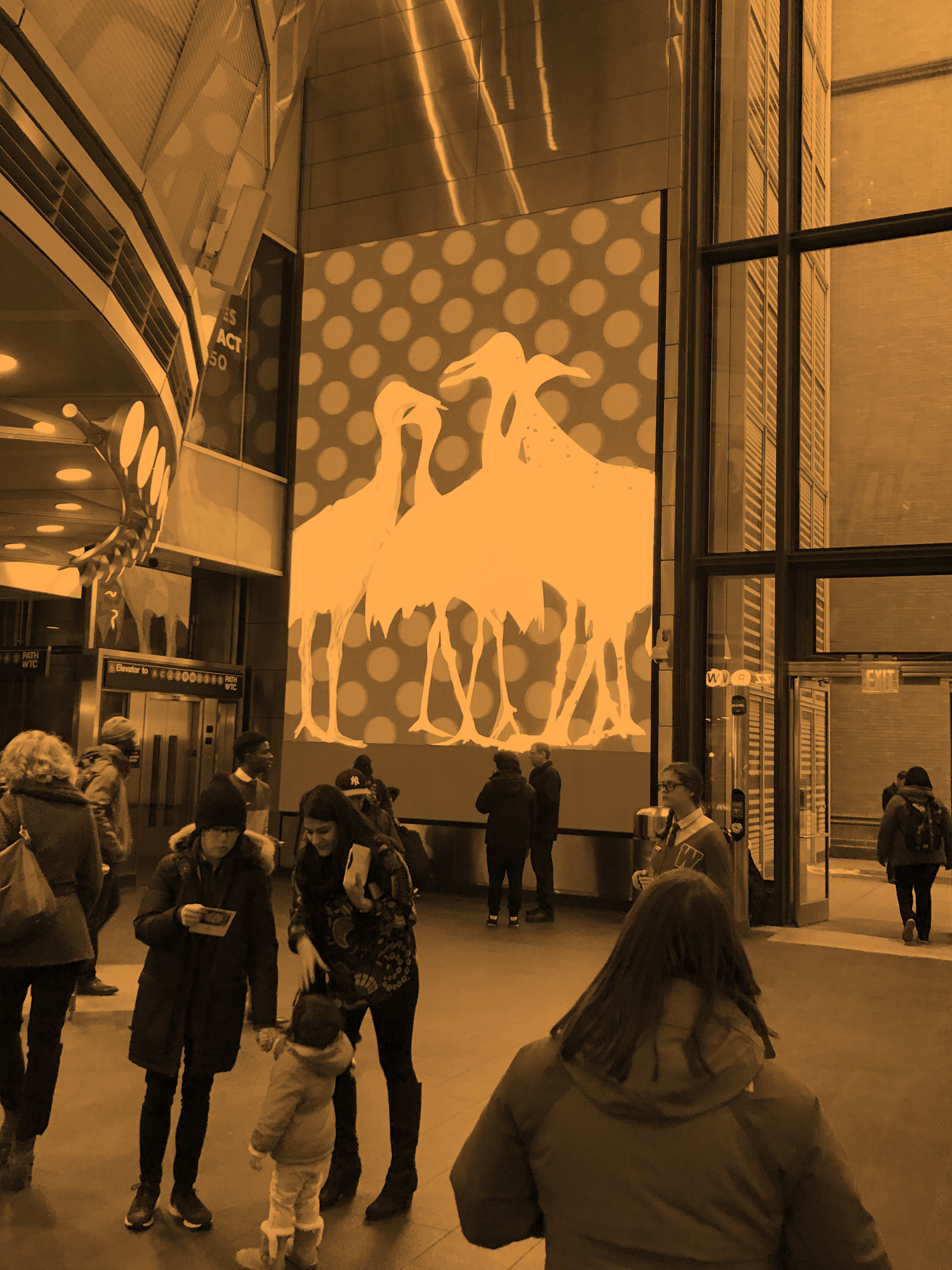 What we learned through this new public-private partnership (P-3) model to lease retail spaces and maintain the Fulton Center can be applied to other stations:
It's essential to attract both subway riders and pedestrians with the right mix of retail uses. To enliven the public space, MTA and the master lessee, Westfield Properties, are assembling a multi-agenda program that includes innovative product launches, the MTA Arts & Design digital art initiative integrated into fifty digital signs, and numerous special events such as Music Under New York.
Digital advertising is a major revenue contributor. The MTA paid for the initial hardware installation, but with technologies that are still evolving, the developer and advertiser are responsible for supplying and updating a state-of-the-art advertising offering.
All retail tenants were required to connect their fire alarm and suppression systems to the overarching fire system, situated over multiple active subway lines spanning a half-mile range. Ideally, retail tenants would have had access to their own stand-alone fire system, however this would have increased project capital costs.
The Fulton Center is a modern New York City public space that combines transportation, commerce and civic purpose. This project is an example of a public-private partnership that has successfully delivered and operates a transit hub, with maintenance responsibilities shared among lessees and advertisers. The Center brings together the best of the transportation and retail worlds, jointly addressing public and commercial aspirations.
–
Eve Michel joined the MTA Capital Construction group in 2011 and is now the Program Executive for the Penn Station Access project and MTACC's Chief Architect. Her professional expertise includes planning, design, construction management and real estate development in both the private and public sectors.