Contemporary Cast Iron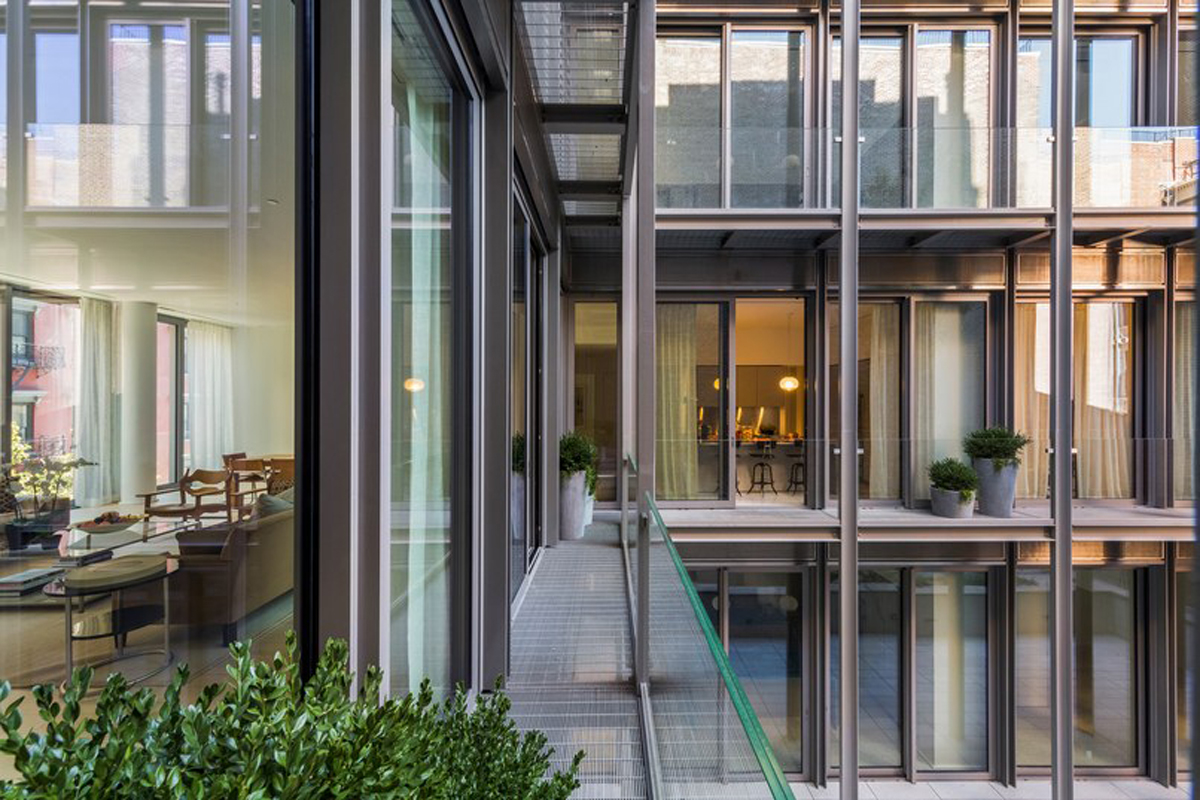 Annabelle Selldorf designed 42 Crosby to offer a contemporary interpretation of SoHo's cast iron architecture.
To Selldorf, each architectural project presents an opportunity to honor a particular neighborhood and, at the same time, introduce something new. "We very much believe that architecture should be specific to its location, context, and program, and in this case, 42 Crosby Street could only exist in SoHo. It offers a contemporary interpretation of the neighborhood's cast iron architecture; articulating traditional characteristics such as uniform composition, column and spandrel vocabulary, and prefabricated construction in a highly modern tone with a façade comprised of stainless steel, brushed aluminum, and glass," Selldorf says.
– Cary Olson, Architectural Digest
Read more ↓
Annabelle Selldorf's Latest NYC Building Blends Historic and Contemporary Design, Architectural Digest
Image courtesy of ↓