Welcoming Our 2016 Class of Fellows!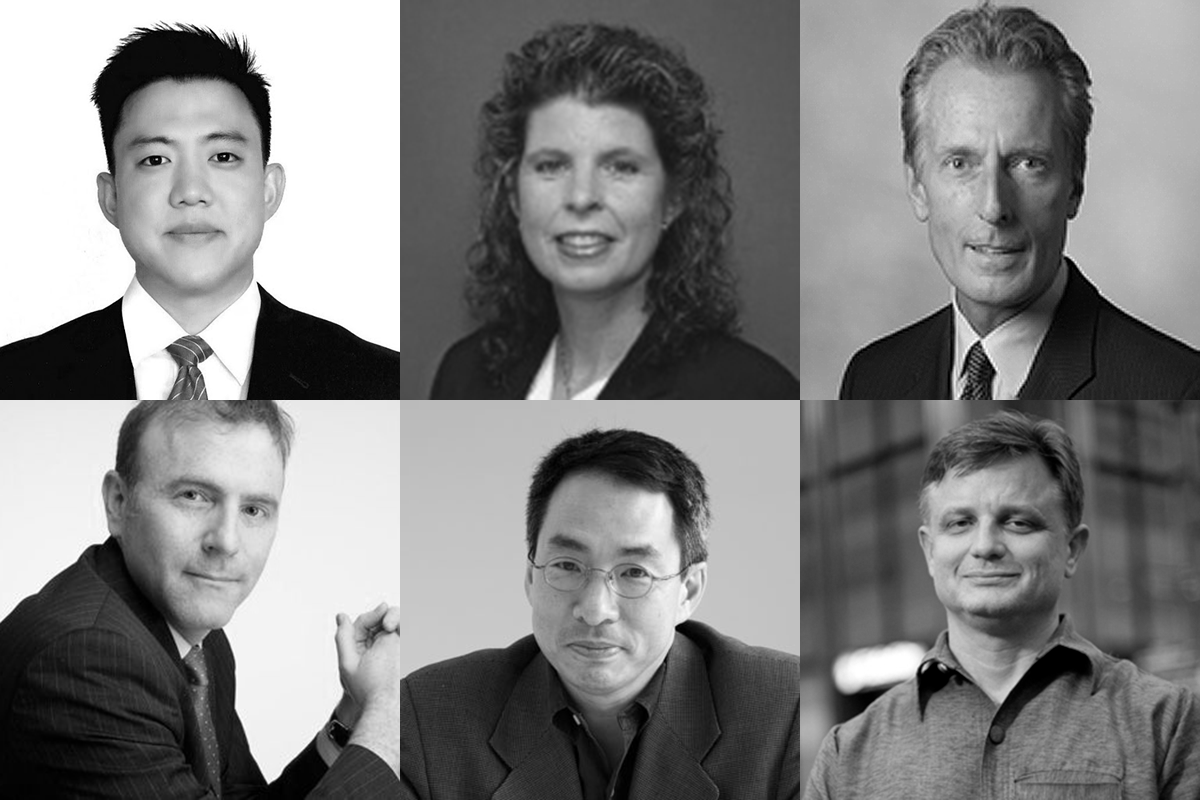 The Urban Design Forum is delighted to announce the 2016 Class of Fellows!
Our 44 Fellows are civic leaders building dynamic, equitable, and resilient cities around the world. We work to advance their creative solutions to today's urban challenges in our programs throughout the year.
The 2016 Class of Fellows is leading significant projects in the New York region, from the expansion of the Second Avenue Subway to the implementation of Mayor de Blasio's affordable housing plan. They are designing the renovation of the New York Public Library's Stephen A. Schwarzman Building and the New York Wheel on the St. George waterfront. They are improving Red Hook's public housing through urban agriculture and connecting the Brooklyn waterfront's public spaces with a 14-mile greenway.
Our Fellows are also working in cities around the world from Mexico City to Taipei. They are promoting bus rapid transit in Guangzhou and Cebu and designing mixed-use neighborhoods in Las Vegas and Singapore. They are building transit centers in Atlanta and redeveloping industrial campuses in eastern Pennsylvania.
We welcome the 2016 Class of Fellows and look forward to sharing their ideas for the future of the city.
Learn more about becoming a Fellow of the Urban Design Forum.
Meet the 2016 Class of Fellows ↓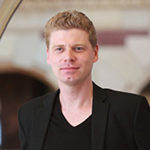 Stefan Al Penn Design
Stefan Al is an Associate Professor of Urban Design at the University of Pennsylvania. He is a leading expert on urbanization in developing countries, high-density cities, and cities of spectacle and entertainment. Stefan has received acclaim for his work on Asian urbanism with published books investigating China's unique informal settlements and Hong Kong's compact urban form. Stefan's career as a practicing architect includes work on renowned projects such as the 2,000-feet high Canton Tower in Guangzhou, the preservation of world heritage in Latin America at the World Heritage Center of UNESCO, and an 11,000-acre new eco-friendly city in India. He has also served as an advisor to the Hong Kong government, consulting on the development of the city's harbor and external lighting guidelines, the Chinese government, advising on new urban design guidelines, and the United Nations High-Level Political Forum on Sustainable Development.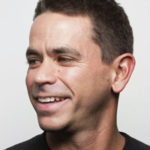 Carlos Arnaiz CAZA/SURBA
Carlos Arnaiz is an architect, educator, writer and urban design consultant. He is the founder and principal of CAZA, the co-founder of SURBA and an Adjunct Assistant Professor at the Graduate School of Architecture & Urban Design at Pratt Institute. Prior to founding CAZA, Carlos was associate partner at SAA in charge of over 20 global projects. He started his career working as a design associate at a number of world-renown architecture firms such as Office dA and Field Operations. His work has been recognized with prestigious awards such as two consecutive Progressive Architecture awards in 2008 and 2009 and the AIANY building merit award in 2008. His work and writings have been published in ARCHITECT Magazine, Metropolis, Kerb, Dialogue, and 50UNDER50. Carlos' work has also been selected as Finalist for ArchDaily's Best Buildings of the Year, as well as Finalist for Architizer A+ Awards. He has participated in numerous international design competitions including the winning entry for the High Line competition in New York.
Keri Butler Public Design Commission
Keri Butler is the Deputy Director of the Public Design Commission. She holds a Masters' in Arts Administration from the Art Institute of Chicago and has nearly 20 years of experience in her field in both New York City and Chicago. At the Public Design Commission, Keri works closely with New York City agencies on the development and design of capital projects with a particular focus on citywide prototypes, adaptive reuse of historic structures, public art commissions, and art conservation projects. She has collaborated with City and State agencies along with private partners to conserve the City's art collection, including the City Hall portraits, large-scale sculptures, and WPA murals. Keri also oversees the Commission's special initiatives and events, including City Hall tours, panels, exhibits, and the Annual Awards for Excellence in Design.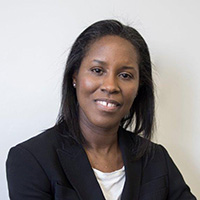 Louise Carroll NYC HPD
Louise Carroll is Associate Commissioner for Housing Incentives at the New York City Department of Housing Preservation and Development. She was previously Assistant Commissioner for Inclusionary Housing and, prior to that, Associate General Counsel for Tax Incentives and Inclusionary Housing at HPD. Louise is part of the team that wrote the Mandatory Inclusionary Housing program that was approved by the City Planning Commission, and was also part of the team that wrote the 2009 changes to the Inclusionary Housing provisions of the New York City Zoning Resolution. She also drafted the current inclusionary housing rules. In 2014, Louise successfully streamlined the Inclusionary Housing program to produce record numbers of affordable housing units. She has advised and closed on millions of dollars of inclusionary housing transactions. In April 2016, Louise was awarded the Ibo Balton Community Planner award by the Citizens Housing Planning Council.
Diana Chapin Queens Library Foundation
Diana Chapin has served has served as a Commissioner on the New York City Landmarks Preservation Commission since 2007 and is currently the longest serving Commissioner. She was one of the founders of the non-profit Historic House Trust and was the individual honoree of their annual Founder's Dinner in 2014. Diana has also designed the post of Borough Commissioner for the NYC Parks Department and served as the first Borough Commissioner; directed the Planning, Revenue, and Capital Projects Divisions as Deputy Commissioner of Parks; received an NYC Outstanding Leadership in Management of IT award as Deputy Commissioner for Policy and Administration at the NYC Department of Buildings; and was the longest serving First Deputy Commissioner of the Department of Environmental Protection and the first woman to hold the post where she was responsible for directing the operations of a staff of 6,000 employees.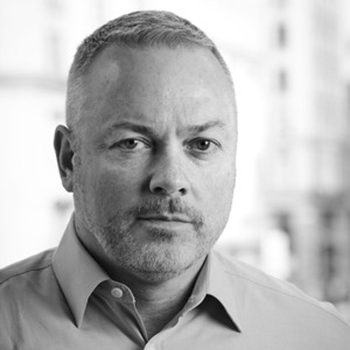 John Clifford S9 Architecture
John Clifford, as founding partner and principal of S9 Architecture, brings over 25 years of experience in design and development. John relies on his vast urban design and planning experience as well as a strong design aesthetic to inform and advise clients in development decisions, from concept development to site analysis to master planning. Notable projects include Industry City in Brooklyn, Ponce City Market in Atlanta, and Lansdowne Park in Ottawa, Canada.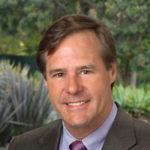 Tommy Craig Hines
Tommy Craig is a senior managing director and has been the regional officer and partner responsible for Hines' New York Tri-State office since 1996. His responsibilities as senior project officer include managing the development, redevelopment, acquisition, construction, modification and/or interior fit-out on projects. Tommy served as an adjunct professor of Real Estate Development at the Paul Milstein Center for Real Estate at Columbia Business School from 2010 to 2015.  He is also a member of the Executive Committee and the Board at Phipps Houses, New York City's oldest and largest non-for-profit developer for affordable housing. Tommy was also a recipient of the Building Trades Employers' Association (BTEA) Award in 2012 and 2007 and the Police Athletic League Award in 2009.

Stephen Fan S!Fan Designs
Stephen Fan is a 2016 Fellow at the Institute for Public Architecture, where he researches informal live/work spaces in New York City's industrial zones. He has served as an adjunct assistant professor in the art history and architectural studies department at Connecticut College, where he developed the curriculum for the introductory design studio, an advanced studio, and a participatory design-build seminar/workshop. Stephen is the curator and editor of SubUrbanisms: Casino Urbanization, Chinatowns, and the Contested American Landscape and lectures on peripheral urbanization, crowding, and informal suburban retrofits. His work has been featured in Architectural Record, The Atlantic's City Lab, Metropolis, Next City, The New York Times, The New Yorker, Shinkenchiku, and the World Journal.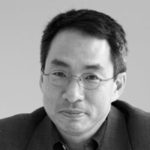 Eric Fang Perkins Eastman
Eric Fang's 20 years of experience as an architect, planner and development consultant have given him a broad perspective on how communities and cities develop over time. Eric has led large-scale urban redevelopment, transit-oriented development and campus planning projects for public agencies, private developers and large institutions nationally and internationally. His focus is on helping communities and transit agencies develop and implement strategies for sustainable growth. A lifelong student of the city, Eric co-founded the design journal LINE and has written for publications including Urban Land and Architectural Record.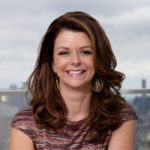 MaryAnne Gilmartin Forest City Ratner Companies
MaryAnne Gilmartin is President and Chief Executive Officer of Forest City Ratner Companies. MaryAnne has been point person in the development of some of the most high-profile real estate projects in New York City, including Pacific Park Brooklyn, The New York Times Building and New York by Frank Gehry. In addition to these projects, she has managed the commercial portfolio at MetroTech Center in Downtown Brooklyn. She also served proudly for more than seven years on the New York City Ballet Advisory Board. MaryAnne was recently named co-chair of the Downtown Brooklyn Partnership, a member of the board of directors of the Jefferies Group LLC, and a member of the board of trustees of New York Public Radio. She has been recognized as a top professional in her field, earning the Woman of the Year honor in 2007 from WX New York Women Executives in Real Estate. In addition, MaryAnne has made multiple appearances on Crain's New York Business's annual list of New York's 50 Most Powerful Women.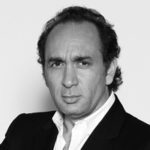 Francisco Gonzalez-Pulido Jahn
Francisco González-Pulido is currently the director of JAHN, the architectural firm founded by the acclaimed German architect Helmut Jahn. In his approach, Gonzalez-Pulido strives for minimizing building design to the essentials, so logic, lightness and performance prevail. He approaches each project with the belief that the architectural and engineering ideas and principles are equal in challenging and ultimately transforming a place or an experience. With more than fifteen years with the firm, Gonzalez-Pulido has won recognition for his efforts, including being named one of the Ten Most Promising Mexican Architects by OBRAS magazine. Gonzalez-Pulido has lectured at universities, museums and architectural forums in Mexico, Spain, Korea and the United States. He co-taught an integrated design studio with Werner Sobek at the Illinois Institute of Technology's College of Architecture in Chicago.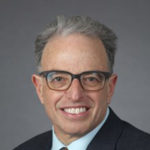 Frederick Harris Jonathan Rose Companies
Frederick Harris is managing director of Development for Jonathan Rose Companies, Inc, where he oversees the company's expansion and diversification. Prior to this position, Fred served for over a decade as senior vice president at AvalonBay Communities Inc., where he was the lead executive for the New York development team. As the owner of Fred Harris Real Estate Development, he consulted some of the tri-state area's leading developers, including AvalonBay, Hartz Mountain, L+M Development Partners, CIM Group and Kaufman New Ventures. Frederick has also served in prominent real estate roles in the not-for-profit and government worlds, including executive vice president for Real Estate Development at the New York City Housing Authority, Deputy General Counsel for Real Estate and Finance and Director of Real Estate at the Metropolitan Transportation Authority and as a founding director of NURCHA, the National Urban Reconstruction and Housing Agency in South Africa. He is the recipient of numerous industry awards, including the Community Builder Award, from Phipps Houses, and the Spirit of the City Award from the Cathedral of St. John the Divine.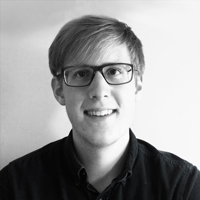 Lloyd Helen Envelope
Lloyd Helen is an architectural designer and urbanist with over three years of professional experience, as both project assistant and project lead. He spent two years with Belmont Freeman Architects, before recently joining the NYC Department of City Planning, assisting as urban designer/city planner in their Manhattan Office. Lloyd also works part-time as Zoning Analyst and Tester at Envelope, a software company spun out of a collaboration between SHoP Architects and the Director of MIT's Civic Data Design Lab. Prior to these positions, he also worked at Grafton Architects (RIBA Stirling Prize nominees and 2008 WAF World Building of the Year winners), BOLLES-WILSON (under Peter Wilson, 2013 AIA Gold Medal Winner), and the international firm MADAs.p.a.m., in their Shanghai office.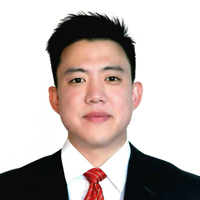 Brian Hong Twining Properties
Brian Hong is a developer with Twining Properties responsible for development and acquisition activities in the Metro NY area. He is currently leading the efforts of developing Pratt Landing, New Rochelle's new downtown waterfront in Echo Bay. Before joining Twining Properties, Brian worked at Crow Holdings Capital in Dallas, TX. During his time at Crow, he has worked on acquisitions, developments, and asset management across all major property types including multifamily, office, retail, industrial, hotels, and convenience and gas. He was also instrumental in the formation of an open-ended build-to-hold investment vehicle in a joint venture with Trammel Crow Residential. Prior to his position at Crow Holdings Capital, Brian briefly worked at Hines, where he focused on structuring joint ventures and separate accounts with sovereign wealth funds in the Middle East and Asia.
Michael Horodniceanu f. MTA Capital Construction
Michael Horodniceanu is currently President of the MTA Capital Construction Company, where he has served since 2008. Before this role, Dr. Horodniceanu was the CEO of The Urbitran Group between 1980 and 1986, and again from 1990 until 2008. Under his leadership, the company extended its reach beyond its core expertise of transportation planning into architectural, engineering, planning and construction management services. Between 1986 and 1990, Dr. Horodniceanu served as Traffic Commissioner for the City of New York, overseeing a $4 billion capital construction program and managing the largest parking system in the United States with more than 75,000 spaces. He serves on the boards of the Friends of the New York Transit Museum, Polytechnic Institute of New York's Department of Civil Engineering, and the Community Service Society of New York. Dr. Horodniceanu earned a Ph.D. in Transportation Planning & Engineering from Polytechnic University of New York.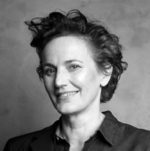 Francine Houben Mecanoo Architecten
Francine Houben is Founder and Creative Director of Mecanoo Architecten, a Dutch firm now considered a leading international practice, working on a wide range of high-profile projects around the world. Always seeking inspiration in the details of specific sites and locations, Francine bases her work on precise analysis coupled with an intuition built over three decades. She interweaves social, technical, playful and human aspects of space-making together in order to create a unique solution to each architectural challenge. Francine combines the disciplines of architecture, urban planning and landscape architecture in an untraditional way, with a profound sensitivity for light and beauty. Her use of materials, which often contrast in a complementary way, are the sum total of her creative expression. Recently, Yale School of Architecture announced that Francine Houben would serve as the William Henry Bishop visiting professor for the Spring 2017 semester.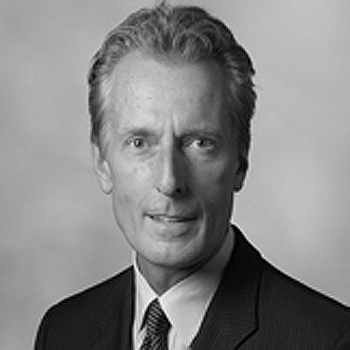 Stephen Johnson Fundacion Amistad
Stephen Johnson is an architect and urban designer with four decades of experience working in over twenty countries around the world. He brings an international perspective in shaping preservation and planning strategies that foster community, pride, and economic sustainability. As former President of CannonDesign International, Stephen led the development of transformative projects in urban planning, education, technology, and cultural facilities in emerging nations. His work in preservation and adaptive re-use has been recognized with three Honor Awards from the National Trust for Historic Preservation as well as Mr. Johnson's election to the AIA's College of Fellows. From 2000 to 2004, Stephen worked with Fundacion Amistad and fellow Board member, Jean Gath, in developing planning and design strategies for the renovation and expansion of the library at Casa de las Americas in Havana, presenting the project at the Havana Biennial of Architecture in 2004.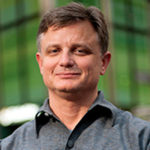 Michael King BuroHappold
Michael King has been at the forefront of mobility, accessibility, and sustainability, working globally from New York to New Orleans, Buenos Aires to Bangkok in his 20+ year career. He excels at the intersection of transportation and urban design. Michael brings a designer's eye and training to bear on often intractable transportation issues. He was the first director of traffic calming for New York City; designed the second shared street in the United States (Santa Monica); helped originate the nation's first Safe Routes to School program (Bronx); and has designed bicycle facilities for the largest bus rapid transit system in Asia (Guangzhou). He helped craft the City of Chicago's complete and sustainable streets strategy and oversaw the creation of the NACTO Urban Street Design Guide. In 2013, Michael was awarded the Association of Pedestrian and Bicycle Professionals Private Sector Professional of the Year.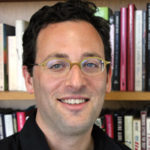 Matthew Lasner Hunter College
Matthew Lasner studies the history and theory of the U.S. built environment, with particular focus on housing, and the relationship between housing patterns and urban and suburban form. Matthew's first book, High Life: Condo Living in the Suburban Century, published by Yale University Press in 2012, examines the emergence and growth of co-owned multifamily housing – the co-op and condominium apartment, as well as the townhouse complex — as an alternative to single-family suburbia in the twentieth century. Matthew is also co-editor of Affordable Housing in New York: The People, Places, and Policies That Transformed a City, published by Princeton University Press in 2015. His research focuses on housing, urban renewal, and urban development engages planning and the social sciences, cultural landscape studies and geography, and urban and architectural history.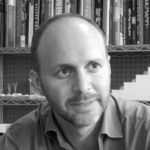 Adam Lubinsky WXY
Adam Lubinsky joined WXY as a Principal in 2011, bringing a background in urban design, planning, sustainability and an integrated approach to master plans, feasibility studies, planning policy research and visioning strategies. He has led a number of key planning and urban design projects for WXY, including the QueensWay Plan, the Brooklyn Tech Triangle Strategic Plan, and the East River Blueway Plan. He has been a teaching fellow for the M.Sc. in Urban Design and the M.Sc. in Town Planning at the Bartlett Schools of Architecture and Planning and is currently visiting faculty in Cornell University MUP program. Adam has more than 12 years of experience with public and private sector clients, including work for government departments and city agencies, community development corporations, major cultural institutions and developers. Adam is a certified planner (AICP), and he is a board member of New Partners for Community Revitalization.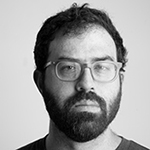 Andrew Lyon Pratt Institute
Andrew's goal is to lead the next generation of architects to understand, collaborate and take ownership of the design and construction process, working from the building skin to the interior. He is currently a Visiting Professor Assistant at Pratt and a Facade Specialist at Gensler. In addition to these roles, Andrew is the founder of The Functionality, which is a multidisciplinary design collective that explores issues of technology, culture and economics, through considered research and tactile experimentation.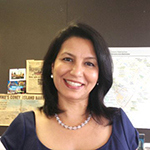 Purnima Kapur NYC Department of City Planning
Purnima Kapur is the Executive Director of New York City Department of City Planning. The Department promotes housing production and affordability, fosters economic development and coordinated investments in infrastructure and services, and supports resilient, sustainable communities across the five boroughs for a more equitable New York City. Under the Mayor deBlasio's Housing New York Plan, Ms. Kapur is spearheading the Department's coordinated, ground up neighborhood planning studies and regulatory changes to promote more economically diverse communities and housing opportunities for New Yorkers at all income levels.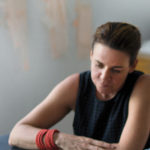 Elliott Maltby Thread Collective
Elliott Maltby is a founding partner of thread collective and a professor in Pratt's Panning and Sustainable Environmental Systems programs. thread collective is a multi-disciplinary design studio that explores the seams between building, art, and landscape. Her work as a designer and an academic explores public space, with a particular focus on the intersection of social and ecological conditions. She believes that art and design can improve the sustainability and vitality of the urban experiment, and is interested in how communities co-opt and transform derelict and peripheral landscapes. Trained as a landscape architect, Elliott has a long worked closely with artists and scientists; the Gowanus Field Stations were shaped by an ongoing dialogue with ichthyologist and author John Waldman. With choreographer Jennifer Monson, she is developing an innovative cross-disciplinary collaboration platform for researching urban ecologies, using the body as an instrument. They have presented their work widely, most recently as artists in residence at the University of Michigan.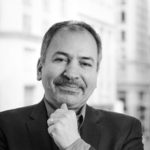 Navid Maqami S9 Architecture
Navid Maqami is a cofounder and a design principal of S9 Architecture. With over 30 years of experience, Navid leads teams of talented designers and architects on diverse projects, from large scale mixed-use developments to small interiors. His passion for better design coupled with his expertise analyzing social, economic and regulatory parameters has resulted in an extensive portfolio of award-winning projects including the New York Wheel, Dock72 in the Brooklyn Navy Yard, and 205 Water Street in Dumbo.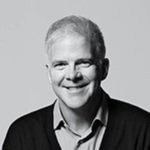 Zack McKown Tsao & McKown Architects
Zack McKown has been recognized for his contributions across the fields of urban design, architecture, interior design, as well as furniture and product design. He serves on the Board of Directors of the Design Trust for Public Space, a nonprofit dedicated to improving public space in New York City, and on the board of Scenic Hudson, a nonprofit instrumental in preserving and restoring the Hudson River and its Valley. McKown is also a Fellow of the American Institute of Architects.  In 2009 Zack received the Cooper Hewitt, Smithsonian National Design Award for Interior Design, along with new Forum Fellow Calvin Tsao.  He has served as guest critic and lectured widely, and has been honored by retrospective exhibits at Harvard's Graduate School of Design, Syracuse University, and Parsons The New School for Design.
Gita Nandan thread collective
Gita Nandanbelieves in sustainability as a holistic and supple design approach, integral to all aspect of design and construction. She is at the forefront of sustainability in New York, having served in various roles to help shape public policy, most recently board co-chair of the New York Rising Community Reconstruction Program Red Hook Community Committee ; member of the Homes Committee for Urban Green Codes Task Force (2012); and the Building Resiliency Task Force (2013). Gita further puts her beliefs into practice as an architectural educator, currently a visiting assistant professor at Pratt Institute and the School of Visual Arts where she teaches the Green Infrastructure Studio, Sustainable and Resilient Existing Building Design and thesis. Gita received her Master of Architecture from UC Berkeley and is a registered architect in New York and New Jersey, an accredited LEED professional and Enterprise Green Communities Technical Assistant.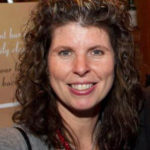 Michele O'Connor Langan Engineering
Michele O'Connor is a Principal and a Site/Civil Engineering Program Director within Langan's New York City Office. She possesses over 25 years of experience providing clients with land development engineering services on a wide variety of commercial, mixed-use, school/university and institutional projects throughout the New York and New Jersey region. Michele's expertise includes master plan studies, resiliency consultation, site plan design, stormwater management planning, utility and infrastructure design, sustainable design and construction phase coordination. She has extensive knowledge of various regulatory approval and permitting processes and maintains close working relationships with agencies and utility authorities such as the New York City Department of Environmental Protection, Department of Transportation, Economic Development Corporation, School Construction Authority; New York State Department of Environmental Conservation; and U.S. Army Corps of Engineers. Michele is also affiliated with several professional organizations, serving as a member of the American Society of Civil Engineers and Professional Women in Construction; as the Co-Chair of the Membership Committee for CREW New York; and a Board Member of the Women Builders Counsel.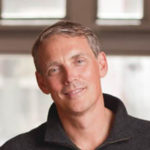 Alan Organschi Gray Organschi Architecture
Alan Organschi is the design principal and a partner at Gray Organschi Architecture. Alan is also the founding principal of the fabrication and construction company JIG Design Build, an offshoot of his work at Gray Organschi Architecture in the prototyping, fabrication, and installation of specialized furniture and building components and systems. As a member of the faculty of the Yale School of Architecture, he coordinates Yale's first-year graduate housing studio which culminates each spring with the student design and construction of an affordable house in New Haven. Alan has lectured widely on architecture, technology, and sustainable urban renewal. As a consulting expert and an active member of the Advisory Board for The Seedlings Teacher Collaborative, Alan works closely with New Haven private and public school teachers to bring project-based education to the city's schools. In 2009, he received a grant from The Hines Research Fund for Advanced Sustainability in Architectural Design for his work on high-density, high-performance wood housing in the United States. In 2012, Alan was honored by the American Academy of Arts and Letters with an Arts and Letters Award in Architecture.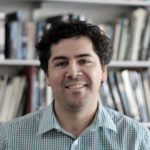 AJ Pires Alloy
AJ Pires has been practicing real estate development in New York City since 2004. He started his career as a project manager for Peter Walker & Partners on the World Trade Center Memorial in downtown Manhattan. In 2007, A/j became a founding member of Alloy Development, a boutique real estate development company based in Brooklyn, NY. At Alloy, AJ manages the acquisition, capitalization, design, construction and disposition of projects that seek to promote thoughtful design and add value to the built environment of New York City.
Milton Puryear Brooklyn Greenway Initiative
Milton Puryear works with public agencies and private interests to implement the Greenway Initiative, a 14-mile route along the Brooklyn Waterfront. Milton is also the project manager for the restoration of the Mill River and the creation of Mill River Park & Greenway in Stamford, CT, a 12-acre urban park. In his former career, he was an investment analyst.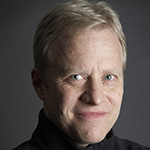 John Reed CannonDesign
John Reed, with more than 25 years of experience designing innovative cultural and public buildings worldwide, one of the firm's lead designers. His creative drive and ability to deliver large-scale design that breaks new ground serve as true indicators of his unique architectural vision. John has contributed his time as a professor and juror at Columbia University, Syracuse University, Harvard University and the New York Institute of Technology. He also writes for ArchDaily on key trends and ideas impacting the profession.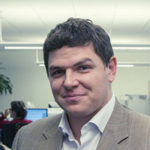 Tucker Reed Totem
Tucker Reed is the former president of the Downtown Brooklyn Partnership where he led the business improvement district for more than four years. As President, he pushed for the Brooklyn Tech Triangle, a partnership with the Brooklyn Navy Yard and the Dumbo BID, to reduce office vacancy in the area. Before joining the Downtown Brooklyn Partnership in 2012, he spent three years as the director of special projects for Dumbo-based Two Trees Management Company. Tucker also did a one-year stint from 2008 to 2009 as chief of staff for the Baghdad Provisional Reconstruction Team in Iraq.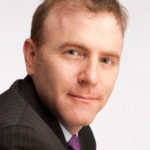 Marc Ricks Vornado Realty Trust
Marc Ricks serves as Senior Vice President, Development for Vornado Realty Trust. Before joining Vornado, Marc served as Head of Commercial Strategy, Industry Verticals, at Bloomberg LP, bringing the company's capabilities and content to new markets outside of its core finance audience. He served as Vice President/Associate, Infrastructure Investment Group at Goldman Sachs and took a leave of absence in the wake of Hurricane Sandy to serve as Senior Advisor to the Mayor and Chief Operating Officer, Special Initiative for Rebuilding and Resiliency, to help lead an effort to make New York City more resilient to coastal storms and other climate change impacts. Before joining Goldman Sachs, Marc served as Chief of Staff/Senior Policy Advisor to the Office of the Deputy Mayor for Economic Development and Rebuilding where he assisted the Deputy Mayor with oversight of all City economic development staff and agencies. He also served as an Engagement Manager, Associate, and Business Analyst at McKinsey and Company. Marc also currently serves as Board Member and Chairman of the Governors Island Alliance.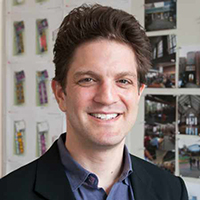 Jack Robbins FXFOWLE
Jack Robbins joined FXFOWLE in 2012, and was promoted to Principal in 2014. Accomplished as both an architect and urban designer, Jack Robbins works with public and private clients worldwide to create vibrant, sustainable cities. His projects include multi-family residential developments, both affordable and luxury; commercial office buildings; transportation centers; and large-scale master plans for public, private, and institutional clients. He has a particular expertise in waterfront and urban infrastructure-related projects. Jack is currently leading teams on several mixed-use development projects in New York, New Jersey, and Washington, DC. Recently, he led FXFOWLE's urban design for the Southern Manhattan Multi Purpose Levee, a resiliency infrastructure feasibility study for the City of New York, and for the Penn's Landing Master Plan in Philadelphia. He served as Senior Designer/Planner on the firm's team for Atlanta's Multi-Modal Passenger Terminal (MMPT), completed for a public-private partnership of developers and the Georgia Department of Transportation. The project includes a mixed use terminal for bus (local, regional, and intercity), rail (light rail, commuter, and high-speed), with integrated office and residential towers as well as a master plan for 119 acres of downtown Atlanta. MMPT has been recognized by World Architecture News with a 2013 Transport Award (future scheme), and a 2014 Urban Design Award by the American Institute of Architects, New York State.
Sam Schwartz Sam Schwartz Engineering
Sam Schwartz is President, and CEO of Sam Schwartz, a firm that specializes in transportation planning and engineering. He also writes columns on traffic for The New York Daily News, the NY Downtown Express and blogs for Engineering News Record. Previously Sam was New York City's Traffic Commissioner and was the Chief Engineer of the NYC Department of Transportation. He started his transportation career in the late 1960's as a NYC cabbie and joined the Traffic Department, as a junior engineer, in 1971. He has been an adjunct professor at Cooper Union, Long Island University and Brooklyn College. He has authored more than 200 professional papers and presentations and has written several books and chapters in books. Sam has received more than a score of awards for his work, including 2014 AAA Traffic Safety Award, 2014 Brooklyn Technical High School Distinguished Alumnus Award, 2012 American Society of Civil Engineers' Sustainable Civil Engineering Award, 2012 Businessman of the Year from the Manhattan Chamber of Commerce, 2011 New York State Society of Professional Engineer of the Year award, 2011 Brooklyn College Alumnus of the Year, 2010 NSPE Professional Engineers Merit Award, Public Works Magazine's 2008 Trendsetter Award and Civil Engineer of the Year from the American Society of Civil Engineers, the Institute of Transportation Engineers and the American Council of Engineering Companies.
Alice Shay Bloomberg Associates
Alice Shay is a city planner and urban designer with the Bloomberg Associates Urban Planning practice. She contributes to the team's full range of strategic planning and public realm projects including waterfront infrastructure, public space redevelopment and land use instruments. Previously, Alice worked with WXY Architecture and Urban Design, an architecture and planning firm that works closely with government agencies and private stakeholders on public realm projects. Alice also consulted for the UN-HABITAT City Development Strategies program in Indonesia with Solo Kota Kita (SKK). With the support of AECOM, Alice and SKK used a participatory charrette process to create Firm Foundation, a waterfront public space, for a low-income neighborhood in Banjarmasin. Documenting the process with SKK, Alice co-authored the Firm Foundation Social Design Field Guide. Alice exhibited at the 2013 Bi-City Biennale of Urbanism/Architecture in Hong Kong, conducted research in residence at the Strelka Institute in Moscow in 2012 and has consulted on public realm strategies in London.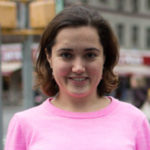 Anna Siprikova Project for Public Spaces
Anna Siprikova is an urban planner and urban designer who joined PPS to contribute to a variety of Placemaking Projects, including Southwest Airlines Heart of the Community Program and the Bass Initiative for Innovation and Placemaking, a collaboration between PPS and the Brookings Institution. Her work ranges from design assistance and administration to workshop facilitation and quantitative research. Anna also has professional architectural experience which includes working on three new cultural centers as a senior associate at the Russian Ministry of Culture. She has also worked on a multidisciplinary international team at Strelka Institute to research the implications of crowdsourced digital information to alleviate transportation problems.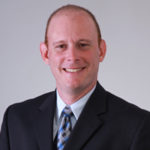 Michael Squarzini Thornton Tomasetti, Inc.
Michael Squarzini oversees all of Thornton Tomasetti's regions. He has more than 20 years of experience in the structural analysis, design and review of a variety of building types, including sports, transportation, commercial, educational and healthcare facilities. His responsibilities extend from schematic design through construction administration, utilizing state-of-the-art project delivery methods. Michael has also served as president of the Structural Engineers Association of New York (SEAoNY) and currently serves on the board of the Salvadori Center, an organization that trains teachers to use the built environment to help students understand math and science. He has taught at Cornell University, Manhattan College and Princeton University.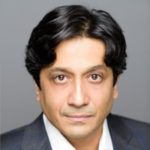 Arun Sundararajan NYU Stern School of Business
Arun Sundararajan is Professor and the Robert L. and Dale Atkins Rosen Faculty Fellow at New York University's (NYU) Stern School of Business. His newest book, "The Sharing Economy," was published by the MIT Press in June 2016. He has published over 50 scientific papers in peer-reviewed academic journals and conferences, and over 30 op-eds in outlets that include The New York Times, The Financial Times, The Guardian, Wired, Le Monde, Bloomberg View, Fortune, Entrepreneur, The Economic Times, Harvard Business Review and Quartz. He has provided expert input about the digital economy as part of Congressional testimony, and to city, state and federal government agencies that include the Presidential Council of Advisors on Science and Technology, the National Economic Council, the Federal Reserve Bank, the White House and the Federal Trade Commission. Arun is a member of the World Economic Forum's Global Futures Council on Technology, Values and Policy and serves as an advisor to organizations that include the City of New York, the City of Seoul, the Female Founders Fund, the Internet Society of China, OuiShare, the National League of Cities, the Royal Society for the Arts and the Center for Global Enterprise.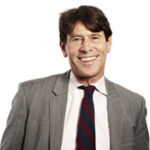 Paul Travis Washington Square Partners
Paul Travis is Managing Partner of Washington Square Partners, a real estate development advisory firm in New York City which he founded in 1994. Since its inception, his firm has been responsible for several major redevelopment initiatives including Moynihan Station Redevelopment, New York Historical Society, Downtown Brooklyn Redevelopment, Cooper Union, Harlem Park, River Plaza, Theatre Row, Long Island City and Skyland Center in Washington, D.C. Paul is currently a partner in the 1.8 million square foot mixed-use City Point project in Downtown Brooklyn. He is also a partner in Kingsbridge Development Partners, a real estate development firm that developed the River Plaza center with Target Stores, at the time the first major private commercial development in the Bronx in twenty years. Prior to founding Washington Square Partners, Paul served as Chief Operating Officer of Forest City Ratner Companies in New York City where he was responsible for the development and leasing of MetroTech Center, the revival of Lincoln Road and the development of the Loews Miami Beach Hotel.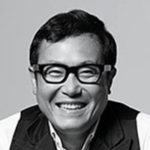 Calvin Tsao Tsao & McKown Architects
Calvin Tsao is a recognized and leading voice in contemporary architecture whose work draws from a lively engagement with a variety of art forms. He serves on the Board of The American Academy in Rome, and is an active board member and President Emeritus of The Architectural League of New York. He is also former Vice President for Design Excellence of the AIA New York chapter, and served several years as member of the Visiting Committee to Harvard University's Graduate School of Design. In 2012 Calvin received a Museum of Chinese in America (MOCA) Legacy Award and in 2009 the Cooper Hewitt Smithsonian National Design Award for Interior Design, along with new Forum Fellow Zack McKown.  A Fellow of the American Institute of Architects, he has taught at the Harvard Graduate School of Design, the Cooper Union, Syracuse University, and at Parsons The New School for Design, and has also served as guest critic and lectured at universities internationally.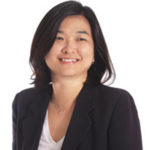 Keiko Tsuruta-Cramer WRT, LLC.
Keiko Tsuruta Cramer is a Principal and Landscape Architect at WRT, LLC in Philadelphia, Pennsylvania. With nearly two decades of experience and degrees in landscape architecture, architecture, and engineering, she uses her interdisciplinary training to provide a unique perspective to her work. Her projects have included the Steelstacks Art & Cultural Campus and the Hoover-Mason Trestle in Bethlehem, PA, Crystal City A Placemaking Framework in Crystal City, VA, Philadelphia Holocaust Memorial in Philadelphia, PA for which she is Project landscape architect. In addition, Keiko maintains her architectural license in Japan, and has worked on numerous projects abroad including the Daiichi Mutual Life Insurance Office Landscape in Kanagawa, Japan, and SCBD Lot10 Development in Jakarta, Indonesia.
Jessica Wilsey f. Selldorf Architects
Jessica Wilsey is an architectural designer and researcher whose work focuses on the relationship between architecture and the developing world.  She is currently pursuing a Masters in Negotiation and Conflict Resolution; her thesis explores national identity within post-conflict regions, its manifestation architecturally and the degree to which it reflects the cultural identity of its people.  Jessica is specifically interested in the role that architects could play in the development of sustainable peace. She has worked for Selldorf Architects, Level Eleven Studio and Peter Himmelstein, Architect. A trained mediator and advocate, she sits on the board of DOVE (Domestic and Other Violence Emergencies) at NYP-Columbia and is an active volunteer with the New York Junior League.  She has also been a member of the Leadership Council of the Municipal Art Society of New York's Urbanists. Jessica has a Bachelors in Art History and a Masters in Architecture.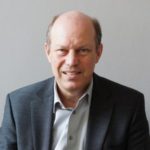 Stephen Whitehouse Starr Whitehouse
Stephen is a landscape architect and urban planner whose diverse pursuits share a concern for the environmental quality and social vitality of places. He formerly served as Chief of Planning for the New York City Department of Parks & Recreation, where he was instrumental in many facets of New York's physical rejuvenation: launching the City's Greenway system, nurturing public-private partnerships, acquiring natural lands and neighborhood parks, setting standards for park creation and operation by private developments such as Riverside South, and managing the expansion of the USTA National Tennis Center. As a Principal of Saratoga Associates, his urban work expanded outward to address the planning and design issues of suburban and developing exurban communities. Starr Whitehouse represents a deliberate next step to join together a group of people who can serve clients, embrace complex planning issues, and deliver responsive, innovative design.