Call for Partners: Building Culture and Connection in Public Space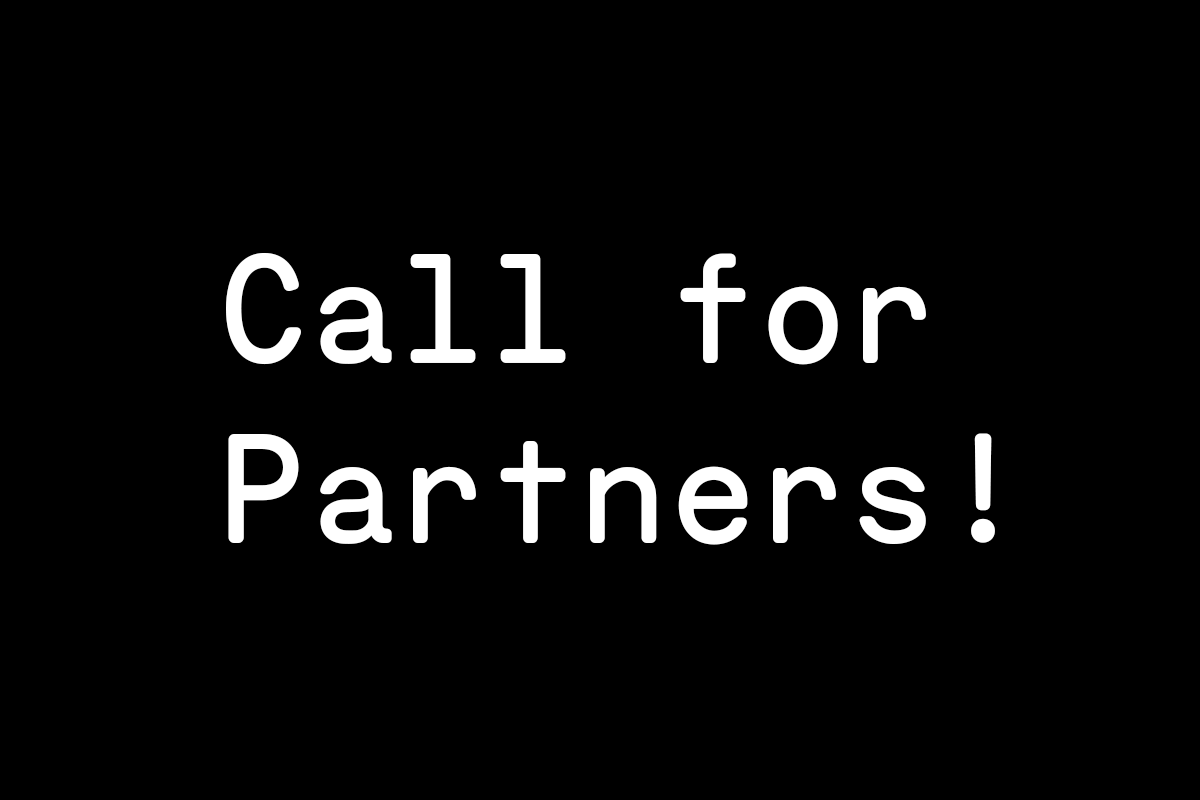 Let's work together!
Have an idea for activating public space to share culture and encourage belonging in your neighborhood? We can help! Urban Design Forum and the Association for Neighborhood and Housing Development invite neighborhood partners to join a new design technical assistance program to support community-led transformation of public space. Share your idea with us by December 19th [new deadline].
Why are we doing this?
We believe our public spaces — streets, plazas, parks and community gathering spaces — can reflect under-acknowledged and marginalized histories, celebrate diverse cultural identities, and build powerful community connections that encourage belonging. We seek to support catalytic pilot projects that reclaim culture in public space. We see these projects as the starting point for long-term visions for liberatory public spaces that inspire imagination, enable storytelling, build community, and encourage healing.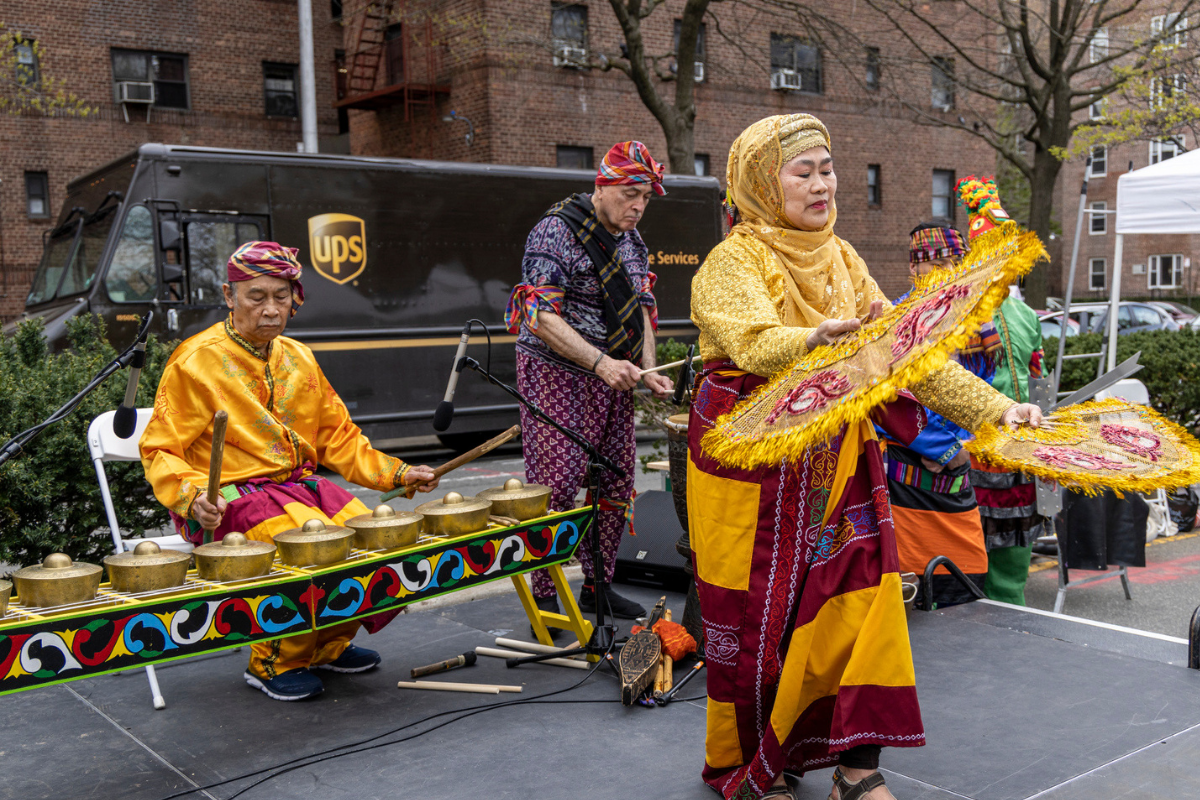 What could we do together?
We're excited to hear your ideas for how public space can express the unique stories and identities of your neighborhood. For example, we can support the design of public space for…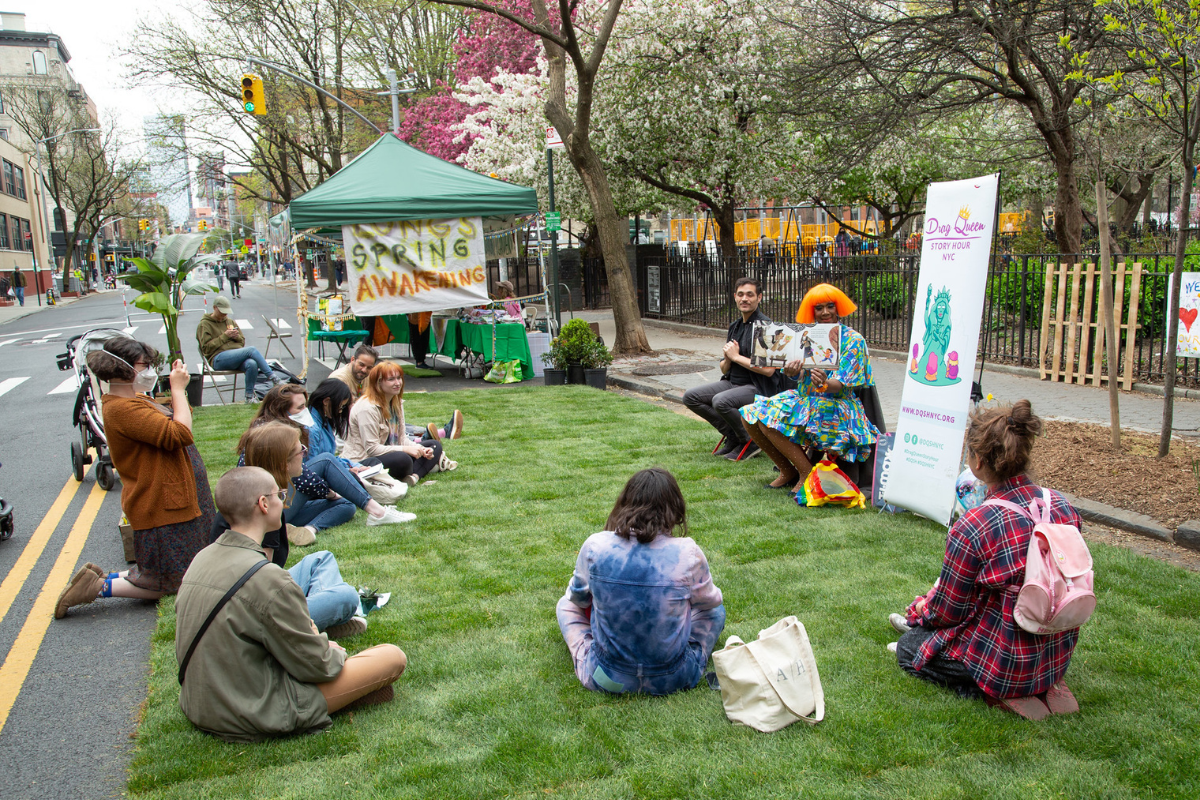 A seasonal market that celebrates local food traditions
An outdoor exhibition sharing local histories
Open Streets activations for community gathering and storytelling
Temporary arts installations with performance space
Place-based signage to tell local histories
An arts festival inspiring youth to engage in cultural traditions
We understand that culture looks different in every neighborhood and welcome your ideas for projects that best honor your neighborhood. This program is intended to support built demonstration projects, as well as programming to activate those public spaces.
Where could we work?
Public space can be more than just the park in your neighborhood. We will work with selected partners to address site selection feasibility. Projects should be place-based. We welcome ideas for transformation of public spaces such as:
Streets
Plazas
Parks
Libraries
Senior centers
Rooftops
Community gardens
Or other spaces accessible to the public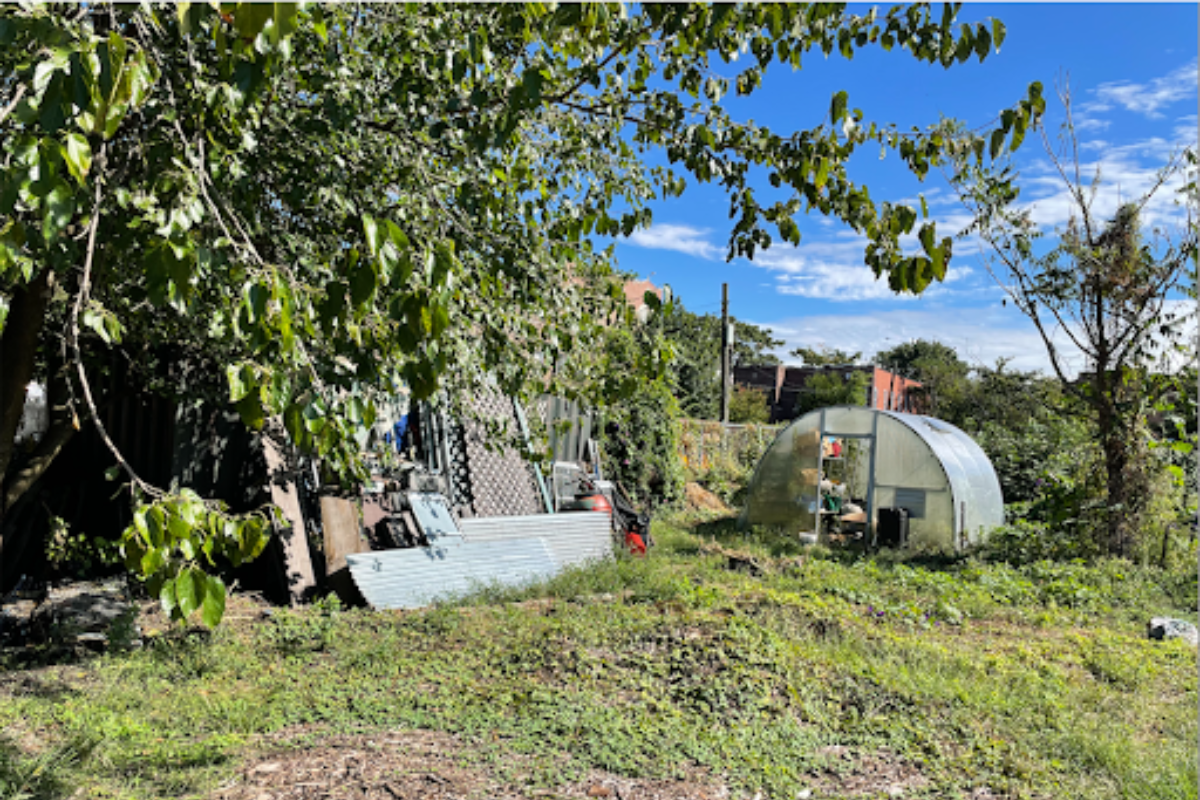 How does it work?
In 2023-2024, supported by a national arts foundation, we will partner with four neighborhood organizations to provide funds, technical assistance and capacity building. We will recruit design, planning, engineering and legal firms to provide low bono technical assistance. Neighborhood partners will select and direct their project teams. We will provide capacity-building training and support to help partners take on these projects and, if desired, sustain further work in public space design, activation, and management. Neighborhood leaders, designers, and city agencies will learn with and from each other throughout the process.
We welcome projects ranging in scale and timeline from six to eighteen months. Project teams will support project scoping, site assessments, design, permitting, and construction of a short-term installation project. Project teams may also support long-term visioning, maintenance plans, and capital improvement advocacy.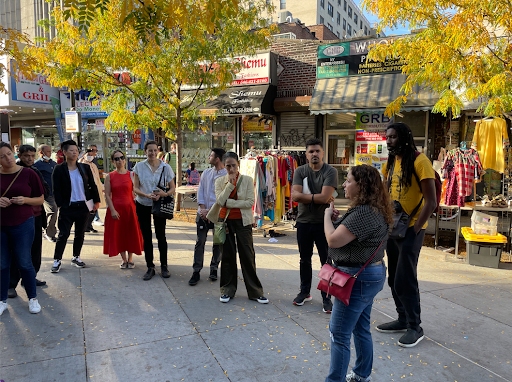 What can we offer?
Funding: We'll provide each partner with up to $125,000 over the course of two years to build capacity, fund technical assistance, and implement public space projects.
Technical Assistance: We'll recruit a dedicated team to provide low bono technical assistance based on the needs of your project. Led by architects, teams may also include graphic designers, planners, engineers, and lawyers.
Connections: We'll help you connect to city agencies and provide support to navigate permitting and approvals.
Capacity Building: We'll provide trainings on project development, organizational growth, fundraising, sustainability, advocacy and more.
Learning Community: You'll join a learning community focused on community-led design and development projects with other organizations across the city.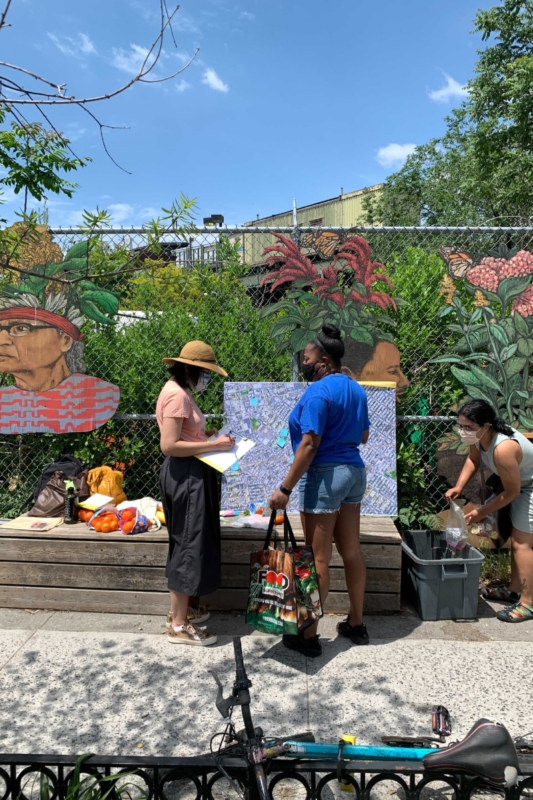 What types of technical assistance could be available?
We will help partners build a technical assistance team that meets their project's needs, which may include urban designers, planners, architects, engineers, landscape architects, lawyers, graphic designers, and others. The technical assistance team may support with activities such as:
Designing and fabricating a temporary structure to support culture and heritage in public space
Producing conceptual or technical drawings for site plans
Designing basic renderings of possible uses of public space
Developing schematic designs for lighting, planting and other uses
Supporting navigating permitting and other regulations
Designing and producing graphic wayfinding or local history markers
Producing creative community engagement materials, such as surveys, maps, or interactive objects to support community visioning
Facilitating vision planning for neighborhood public spaces, including workshops and site visits
Producing synthesized vision plans for public space to be used as advocacy tools for further support
Developing marketing materials for local events or neighborhood activations
Who are eligible partners?
We're looking to partner with community development corporations, cultural groups, merchant groups, under-resourced business improvement districts, and community-based organizations that have a vision for the future of a public space. We can support projects in various stages of development – from the seed of an idea to one that has gone through a visioning process or an initial pilot – that can benefit from our design, planning, and capacity building support.
This program aims to support partners with deep community ties in majority BIPOC and/or immigrant neighborhoods that face historic disinvestment in public space, under resourcing of neighborhood organizations, and/or other forms of economic insecurity such as low median incomes or high vacancy rates. We are happy to work with organizations of varying sizes, from one staff person to 100. We will not be able to support projects from all-volunteer groups at this time. We welcome organizations to apply together or to share ideas about possible collaborators, such as neighborhood-based artists, producers, cultural bearers, historians, performers, or organizers, in our interest form. At least one partner in collaboration will need to have 501c3 status.
Share your interest
Submit an interest form by Monday, December 19, 2022 at 7pm [new deadline]. We anticipate this form should take no longer than 10 minutes to complete. Please feel free to contact our team at localcultures@urbandesignforum.org with any questions. 
Information Sessions
We held two information sessions about this opportunity via Zoom on Thursday, November 10th, 12:00-1:00pm and Wednesday, November 30, 12:00-1:00pm. After we receive your interest form, we'll reach out for a one-hour conversation to learn more about your project idea. An independent selection panel will review proposals and select four projects in January 2023.
Information Session Recording
Frequently Asked Questions
Please read our Frequently Asked Questions for additional information regarding the Call for Partners.
Timeline
October 31, 2022: Call for Projects opens
December 19, 2022: Interest Form submissions due
December 2022 – January 2023: Conversations with interested partners
January 30, 2023: Notifications to selected partners
February – April 2023: Project Team recruitment + selection
May 2023: Projects launch (earliest date)
*Launch date and timeline will be tailored to each project
May 2023 – December 2024: Engagement, design, construction + programming
*Timeline will vary for each project
December 2024: Program conclusion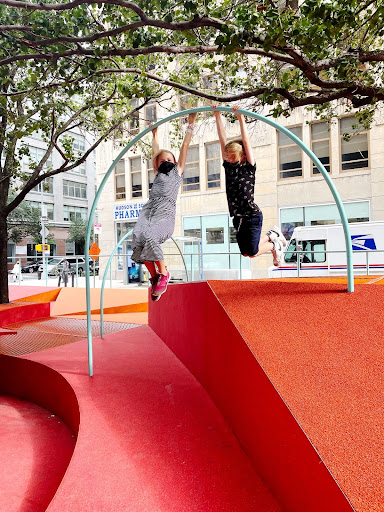 About Us
We believe every New York City neighborhood deserves the power and resources to shape their futures. Urban Design Forum mobilizes designers and policymakers to confront the defining issues in the built environment, grounded in the belief that designers should build with, and not for, historically disenfranchised communities. The Association for Neighborhood and Housing Development builds community power to win affordable housing and thriving, equitable neighborhoods for all New Yorkers. Our organizations have come together to support new collaborations between designers and community development leaders to realize community-driven visions for public spaces in New York.
To learn more, visit:
Partner