Build the Strand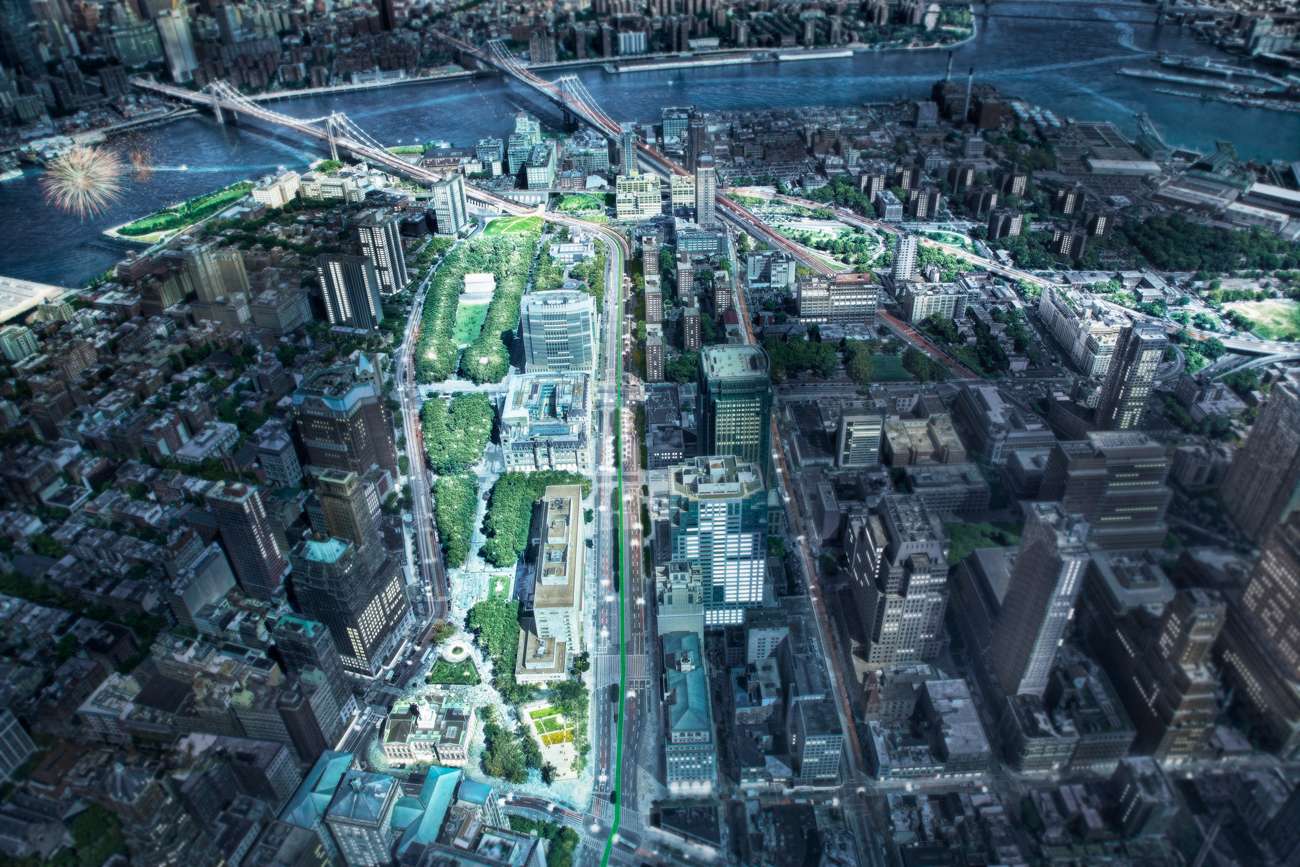 Regina Myer writes that we need to include the construction of the Brooklyn Strand with the rebuild of the Brooklyn-Queens Expressway.
"Few New York City infrastructure projects are more pressing than the rebuild of the crumbling Brooklyn-Queens Expressway triple cantilever from Atlantic Ave. to Sands St., now under environmental review. In 2016, the city's Department of Transportation found that if significant repairs are not made by 2026, vehicle-weight limits and truck diversions will be necessary.
But the estimated $1.8 billion rebuild shouldn't be an investment for cars and drivers alone. As planning moves forward, the project scope should extend beyond the highway's barrier walls to include the jumble of adjacent underutilized spaces that lie in its shadow, from the Brooklyn Bridge up into the borough.
Fortunately, a comprehensive plan already exists to accomplish that: the Brooklyn Strand, a forward-thinking vision conceived by the Downtown Brooklyn Partnership and announced by Mayor de Blasio in 2014, which would knit together those forlorn spaces to create an inviting gateway to Brooklyn, from the Brooklyn Bridge all the way to its fast-growing downtown. The roughly $120 million needed to complete the portion of the Strand closest to the BQE project should be included in the repair scope."
Image courtesy of ↓