Build a Supportive Ecosystem for Community Land Trusts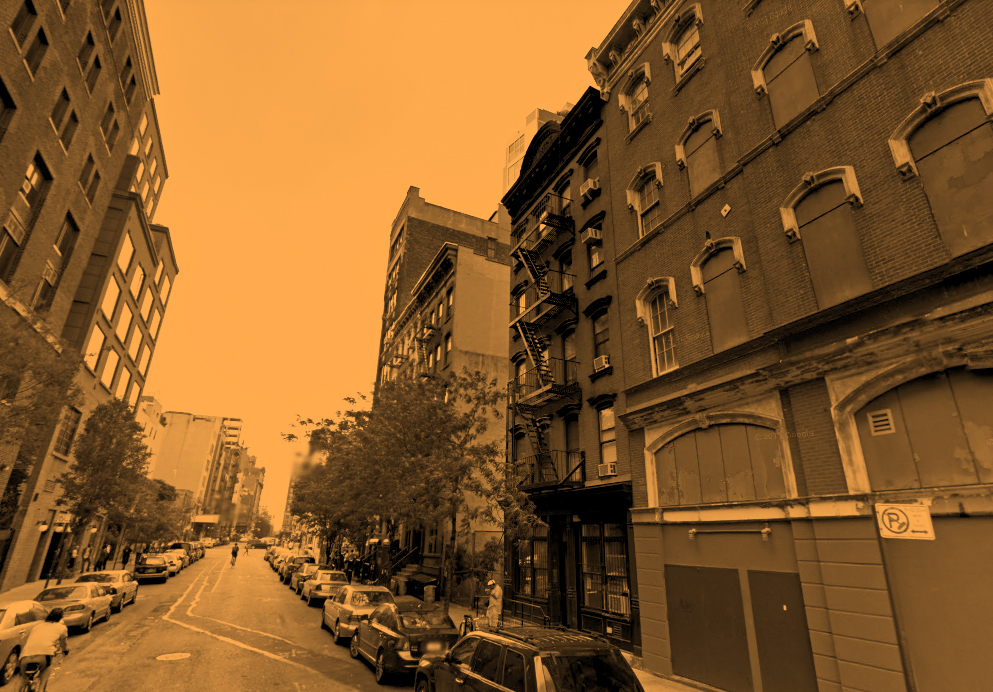 Community Land Trusts can maintain housing affordability for generations. We're working to achieve this in New York City.
By Gregory Schiefelbein
Affordable homeownership is still the primary way working families build wealth and find stability.1 However, cities across the nation face a growing threat to their economic stability and racial diversity, as an increasing number of residents can no longer afford to buy a home. Less than a third of all New Yorkers own their home, less than half the national average. It's easy to see why: housing prices have more than doubled since 1990, while real median household income has fallen by 11 per-cent. For many of New York City's nurses and transit workers, teachers and police officers, carpenters and firefighters—and others who represent the heartbeat of the city—the dream of owning a home and building wealth is simply out of reach.
The Interboro Community Land Trust (CLT) is taking on this challenge. New York City's first citywide CLT is designed to create permanently affordable homeownership opportunities for low-income households, thanks to collaboration between the Center for NYC Neighborhoods, Habitat for Humanity NYC, the Mutual Housing Association of New York, the Urban Homesteading Assistance Board, and founding corporate partner Citi Community Development.
Under the City's traditional affordable ownership subsidy model, one family achieves the homeownership dream. But when they sell, the home returns to the open market. By contrast, a CLT works to maintain housing affordability and can put a City's scarce subsidy to work helping generations of families for years to come. The nonprofit trust achieves this by retaining ownership of the land to insulate properties from the market, and placing limits on the homes' resale prices and rents.
Interboro CLT's strength is rooted in collaborative partnerships that span the public, private, and nonprofit sectors. The CLT will work closely with City and State government partners to identify, finance and steward projects—and over time will bring homeowners and community members onto the CLT board. Citi Community Development, which provided Interboro's initial support and enabled its launch, recently announced an investment of $1 million to create the Interboro CLT Growth Fund, which will help accelerate development of the first 250 units.
The organizational model allows new developers of affordable homes to expand the effort across the city. Next steps include building out a supportive ecosystem for the CLT effort by: making CLTs eligible for existing affordable housing resources and programs; aligning CLT real estate taxes with the CLT's public purpose and mission; and ensuring the availability of mortgage products for CLT homeowners.
By expanding access to permanently affordable homeownership, the Interboro CLT has the potential to narrow the racial wealth divide, providing a pathway to equity for low-income New Yorkers. If we wish to ensure that even financially vulnerable households can build wealth that can be passed on, then simply building more affordable rental housing is not enough. We need to embrace a model of affordable homeownership that protects the diversity for which New York City is known. Interboro CLT can build inclusive, stable neighborhoods by insulating them from gentrification and displacement, and its innovative model can be scaled across the city.
–
Gregory Schiefelbein is a Senior Vice President with Citi Community Development. With more than 25 years of community development experience, Greg brings together grassroots understanding and broad industry knowledge. At Citi, he manages the New York Market's strategy planning team, leading innovative collaborations with municipal partners and nonprofit organizations.
1 In 2016, a homeowner's media net worth was $230,000 compared to the $5,200 median net worth of renters.