Bike Acceleration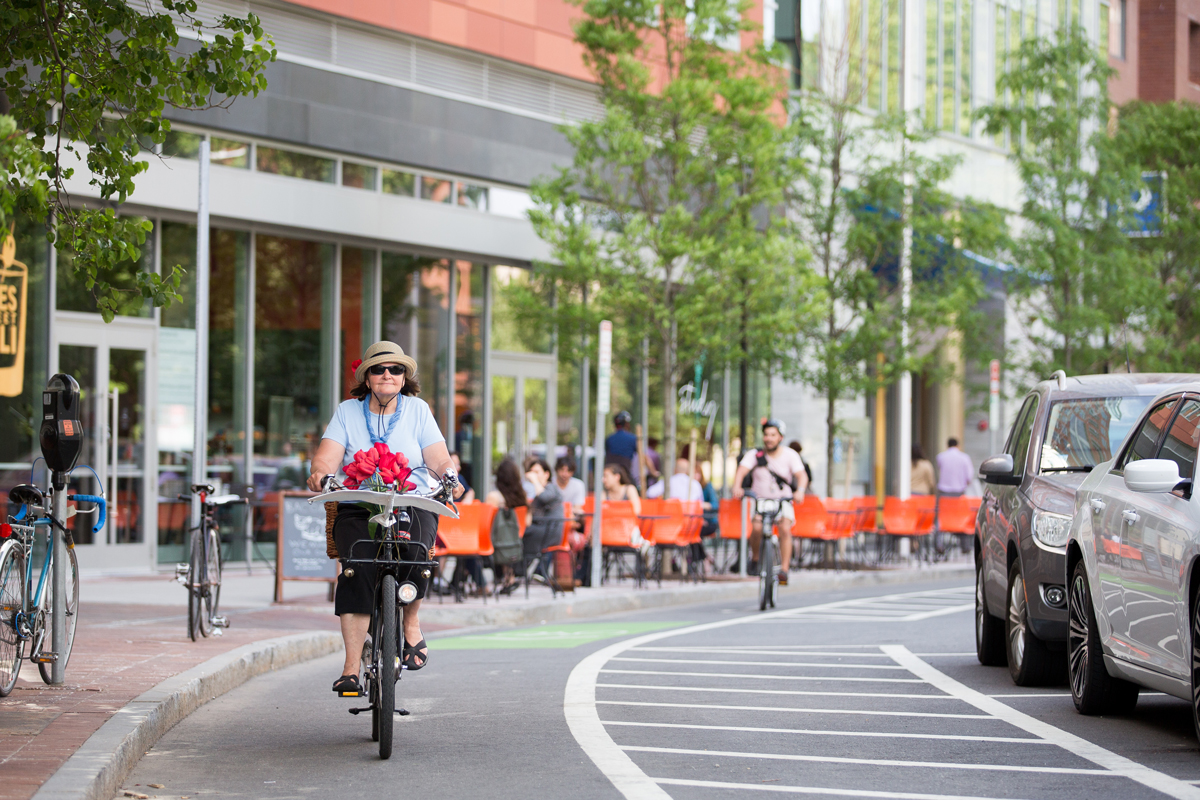 Corinne Kisner launches a bike infrastructure accelerator program to help American cities achieve their climate goals.

But cities in the U.S. have been slow to do so. Around 76% of Americans drive alone to work, and another 9% carpool. That doesn't leave much left who bike, walk, or take transit. Needless to say, this is not great for the environment. "We're at a point where everything we do needs to be motivated by climate change," says Corinne Kisner, executive director of the National Association of City Transportation Officials (NACTO). "There' s a huge opportunity for cities in particular to change their course."
To spur that change, NACTO will give five cities–Atlanta, Boston, Denver, Minneapolis, and Philadelphia–something of a crash course in building out bike and transit infrastructure at scale, and incredibly quickly. NACTO, along with the Natural Resources Defense Council and Delivery Associates, will work in close concert with the cities' transportation departments to design and implement high-quality bike and transit corridors by the end of 2020. The idea is to boost bike and transit ridership across the cities, get people out of their single-occupancy vehicles, and proactively work to meet climate goals. "Our intention with the accelerator is to be a support system to the city and really catalyze internal processes to make change quickly, and start to build the muscle memory in the industry to implement a really transformative project once, then multiple times," Kisner says.
– Eillie Anzilotti, Fast Company
Image courtesy of ↓