Bake Maintenance into Parks Planning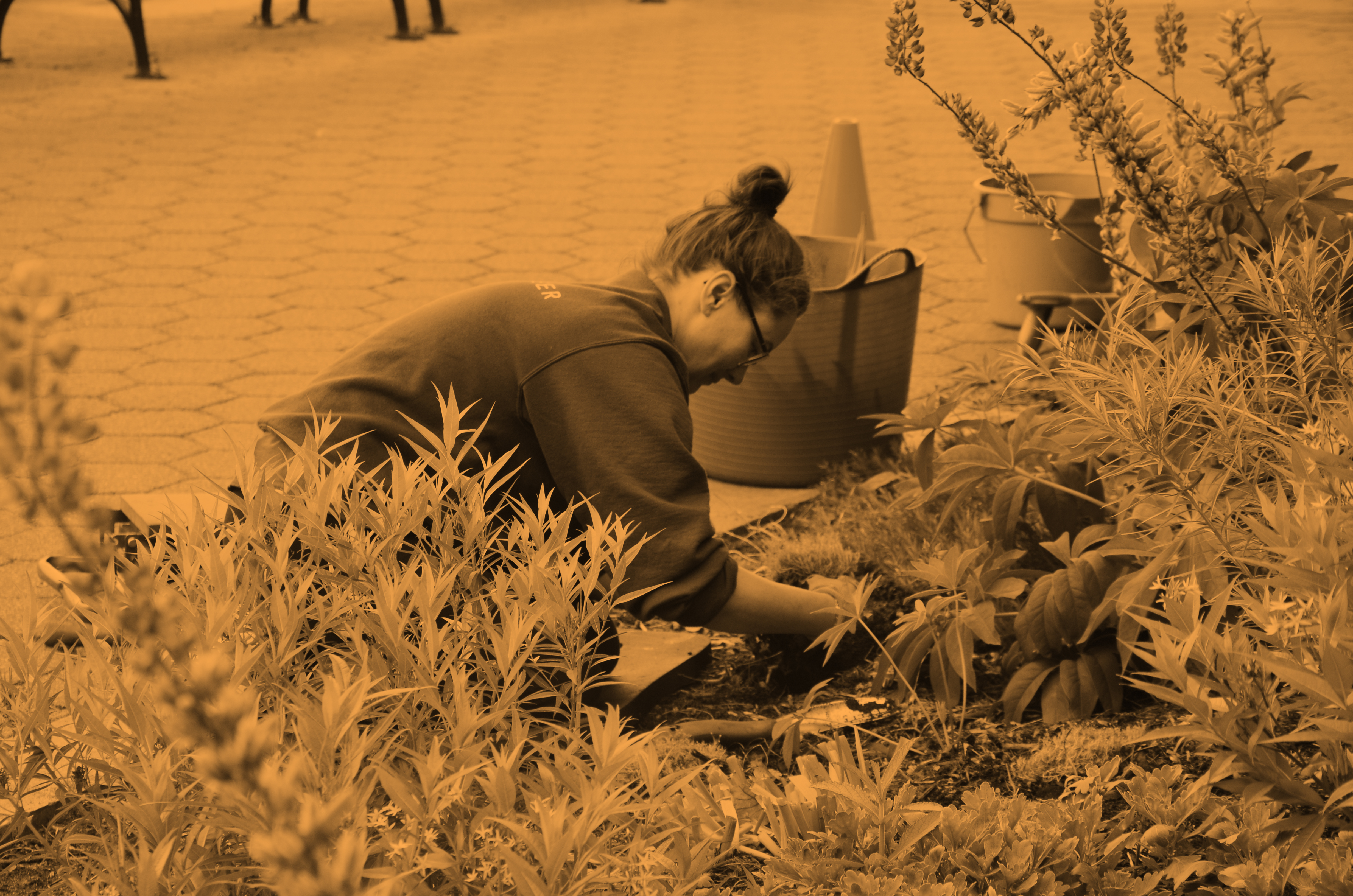 Maintenance is vital to the well-being and longevity of our urban open spaces. We advocate building maintenance plans into park projects from the start.
By Andrew Lavallee and Jamie Maslyn Larson
Let's face it. Operations and maintenance (O&M) is not sexy. It is often easier to fund the acquisition and construction of new parks than it is to subsidize the ongoing operations of existing ones. But thinking around O&M is evolving. We advocate for the maintenance plan—an integrated approach where O&M is carefully considered throughout the design and construction process, collectively overseen by the property owner, designer, and maintenance staff.
Historically, planning for maintenance has not been routine in designing new parks or renovating existing ones. Poor communication and a void of expectations surrounding the park's upkeep lead to a knowledge gap when it comes to costs and what maintenance is truly required. As a result, parks are typically designed, built, and then slowly deteriorate as they are poorly cared for. Once a park is too far gone, the cycle starts all over again. This is neither sustainable nor cost effective.
The full spectrum of O&M costs—including specialized staff, utilities, security, programming, and capital repairs—is not often considered when parks are designed or renovated. In New York City, annual O&M costs for a basic neighborhood park with minimal landscaping, low-use lawns and a playground are estimated at $35,000 per acre, while more ambitious waterfront parks can easily reach $150,000 per acre.
A truly comprehensive design for an open space project builds in maintenance planning from the start. We, and many others, now encourage the owner, designer and maintenance staff to work together to develop maintenance budgets and O&M work plans during the design process. Incorporating thinking about O&M from an early stage produces a better understanding of the required costs, skills, and expectations post-occupancy.
Proposed designs need to be accompanied by a maintenance plan—calibrated O&M budgets and work plans—that are understood and realistic. It is not enough to say that something will be "low-maintenance" and then hope that upkeep can be worked out. O&M planning is part of responsible environmental and fiduciary stewardship of public open space design.
Transparency is important. San Francisco already publishes its park maintenance plans and annual quality scores. The maintenance plan can be used to track upkeep post-occupancy, keeping O&M needs prioritized. Plans allow open space managers to identify the tangible value of regular upkeep and tabulate deferred maintenance and its costs—enabling them to lobby for the funding necessary to care for our parks. And a comprehensive plan can enhance the local support parks need to thrive, by allowing community volunteers to help with clearly identified maintenance needs.
In the private sector, this sort of O&M thinking is commonplace. In the public realm, it is still a new, though not unheard of, practice. Nonprofit park conservancies in New York and elsewhere are beginning to see the value of planning for and funding maintenance—think Brooklyn Bridge Park, Governors Island, Discovery Green, or Millennium Park. And over time, as more project O&M plans are developed, we will advance a clearer understanding of what it really takes to maintain our parks for the next generation.
–
Andrew Lavallee is a registered landscape architect with more than 28 years of experience. Prior to joining SiteWorks, Andrew oversaw the design and construction of high-profile projects including the Tribeca Section of Hudson River Park, the reconstruction of Rockefeller Park, and the World Trade Center's Streetscape and Liberty Park Projects.
Jamie Maslyn Larson's landscape architectural practice has focused on creating transformative public space design in urban settings in cities large and small. Prior to joining Wagner Hodgson, Jamie was Principal-in Charge of West 8's United States portfolio, which included some of the firm's most emblematic projects, including Governors Island Park.