Apply Technology to Affordability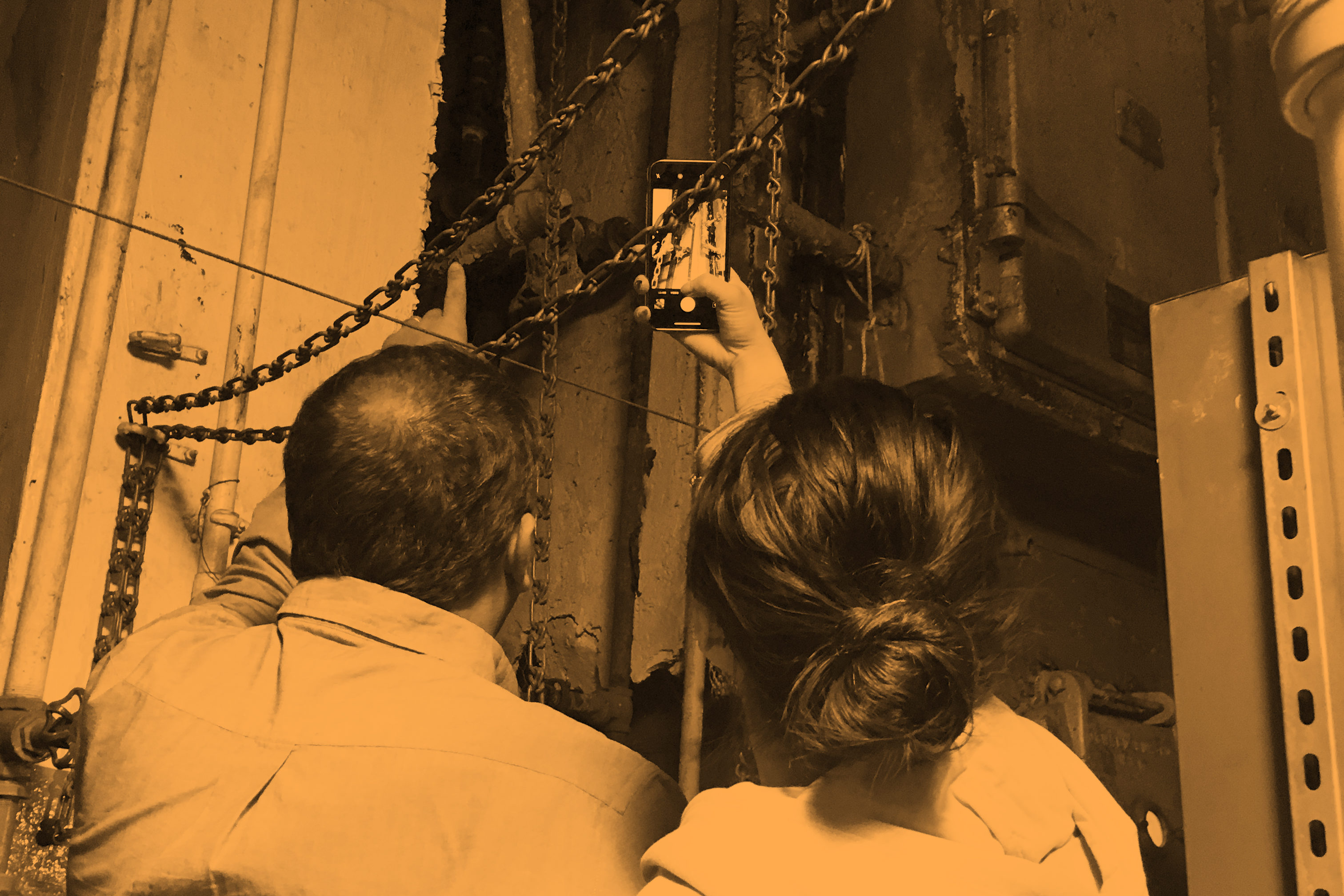 To save public housing, we need to change the narrative and open NYCHA to new technology partnerships.
By Scott Anderson
The Fund for Public Housing was founded to facilitate public-private partnerships in support of the NYC Housing Authority (NYCHA). As well as years of substantial funding cuts and a capital and operating funding deficit of $3 billion, NYCHA's build-ing stock is aging, with 60 percent of it more than 50 years old. The Fund will not make up billions of dollars in cumulative funding cuts, but we want to forge a smarter path—providing proof points for NYCHA that can influence outcomes for tenants and staff, and funding decisions at local and national levels. So what role does technology play in improving affordability?
Tech holds interesting potential for affordability and real estate because of its unique relationship to scale. Infrastructure typically does not scale well. As you build more roads, hard and soft costs remain constant because of labor and material costs. By contrast, information and analytics platforms, Internet of Things (IoT) devices, and sensors all work well at scale. Once they are built, the incremental cost of adding another user, node, or participant becomes increasingly negligible, and the bigger the network, the more valuable the data.
This information layer of buildings can change the user experience, providing system and resource efficiency at scale. Technology can help to close the digital divide, boost transparency, detect issues, alert in real time, analyze information, and improve health and safety.
Creating new narratives means finding new, sometimes unlikely partnerships—like tech and public housing. NYCHA Tech Pilots is an initiative to bring property management innovations to the housing authority. It was formed by the Fund in partnership with MetaProp NYC, a real estate venture accelerator, and Grand Central Tech's Urban Tech Hub. Ten companies were selected to pitch to NYCHA employees from a myriad of departments—the first time the tech industry has received an open call to address NYCHA's challenges.
Five companies are now piloting their solutions. BlocPower, Enertiv and Pansofik provide analytics monitoring and evaluation systems, allowing NYCHA to remotely detect problems—like mold growth or the energy consumption of ventilation units—boosting response times, lessening outages, and improving the health, com-fort, and safety of residents. Elsewhere, hOM's service-based collaboration with Presbyterian Senior Services sees them provide age-appropriate wellness and social amenities, managed through a mobile platform. And Numina has developed heat mapping technology that uses sensors, computer vision, and artificial intelligence to measure the movements of pedestrians, cyclists, wheelchairs, strollers, motorists, and other objects.
These pilots come at no cost to NYCHA or the Fund for Public Housing, and the hope is that we find improvements, provide proof points, and procure and implement the solutions. We want to engage new sectors, diversify investment, increase knowledge and efficiency, and improve lives.
We are doing our part to put technology front and center in a sector where the two are rarely spoken of together. We hope NYCHA, in partnership with the Fund for Public Housing, can model ways to improve and maintain aging affordable housing infrastructure across the country, by partnering with technology companies and adding a data layer to the physical infrastructure.
–
Scott Anderson is a founding Board Member of the Fund for Public Housing. He is a founder of Intersection and Control Group, leaders in civic technology. Economic development, education, affordability, and real estate are his current focus.