An Equity Plan for Developing a Live-Work Neighborhood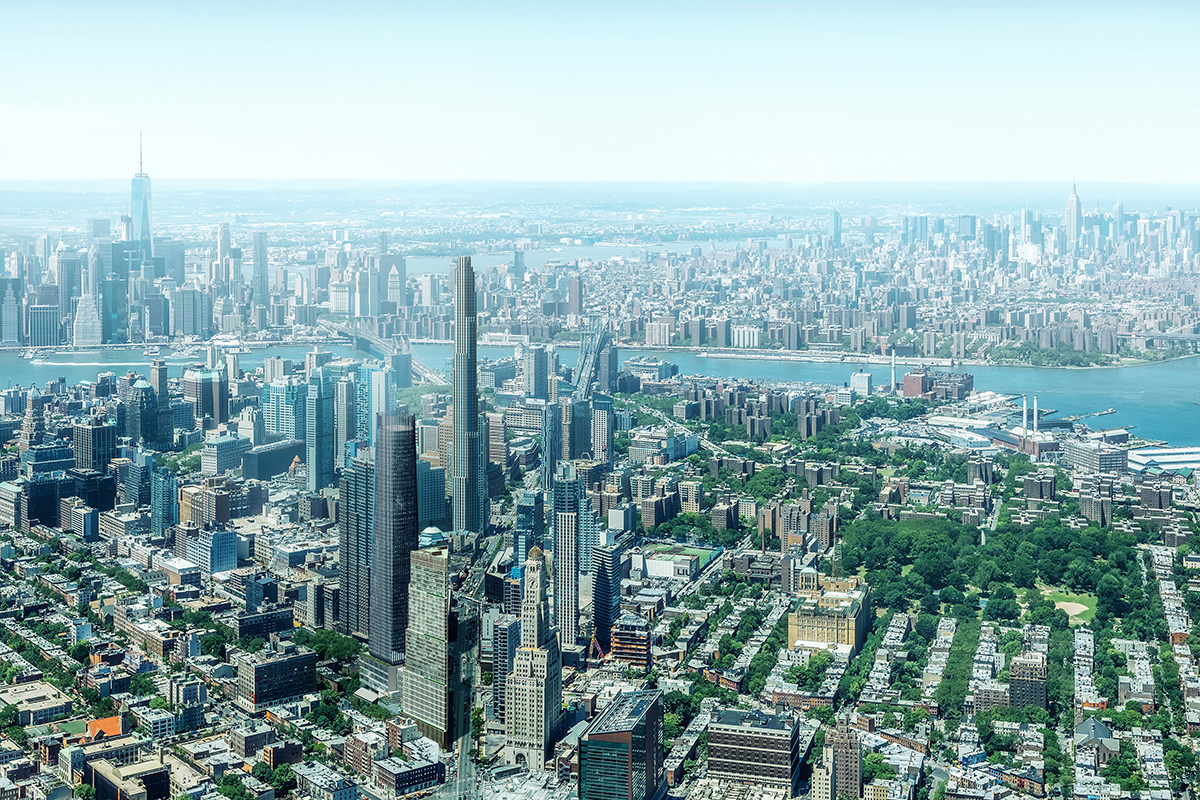 An integrated equity plan in large, mixed-use development projects can support inclusive and sustainable economic development.
By AJ Pires
Job growth is booming in Downtown Brooklyn, with notable growth in the technology, advertising, media, and information (TAMI) sectors. However, this job growth has not been equally distributed, with some neighboring communities still suffering from high unemployment and low median incomes. Further, NYC has an unprecedented housing crisis. As housing prices have grown, Downtown Brooklyn has become increasingly unaffordable. At least 33% of renters and 22% of homeowners are cost burdened and the neighborhood has lost much of its ethnic and racial diversity in the previous decades.
As the neighborhood continuously transforms, new projects must create comprehensive development plans for equitable growth. For their proposed mixed-use project in Downtown Brooklyn, Alloy Development has produced the 80 Flatbush Equity Plan. This ambitious model serves as a sustainable blueprint for equitable development, to ensure employment, housing, cultural and economic opportunities for underserved communities.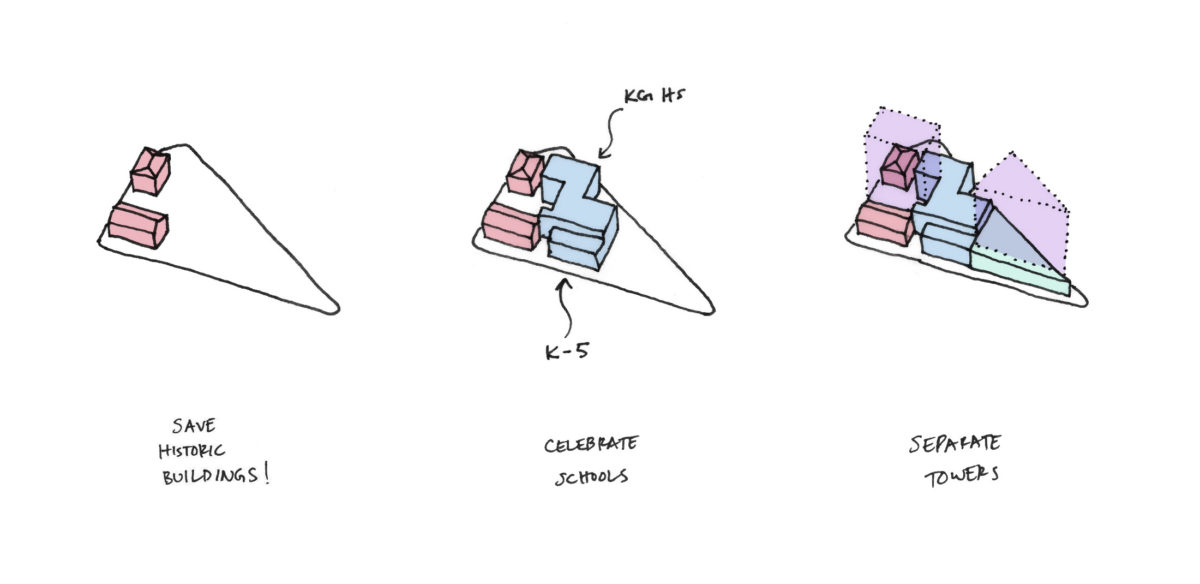 Using 80 Flatbush as a model, an equity plan should be organized into four categories to promote just neighborhood growth: jobs, housing, schools, and culture. For implementation, goals should be identified in each category with relevant stakeholders for plan design and implementation.
• Jobs: To ensure inclusive growth, mixed-use development should promote and support wage equity and job training. Further, a project should provide workforce development opportunities through partnerships with local organizations and prioritize local and underrepresented groups. Like 80 Flatbush, a project at this scale should create space opportunities for underrepresented, local and minority business owners.
• Housing: A project should maximize the amount of affordable housing and ensure units are kept permanently affordable. By designing a marketing plan with broad reach, housing can attract communities from all income brackets. Additionally, amenities should be accessible to all residents.
• Schools: New school facilities are much needed and can serve as important community resources. By incorporating state-of-the-art facilities within an educational complex – such as recreation space, a new library, dedicated art and music rooms, and science labs – a mixed-use project will welcome inclusive community growth.
• Culture: In order to make art and culture accessible to all residents of the neighborhood, dedicated and subsidized space should be provided. With 80 Flatbush, 15,000 sf of reduced rent spaces will be donated to the artistic community. A project should also create linkages between the local artistic scene and new schools on site.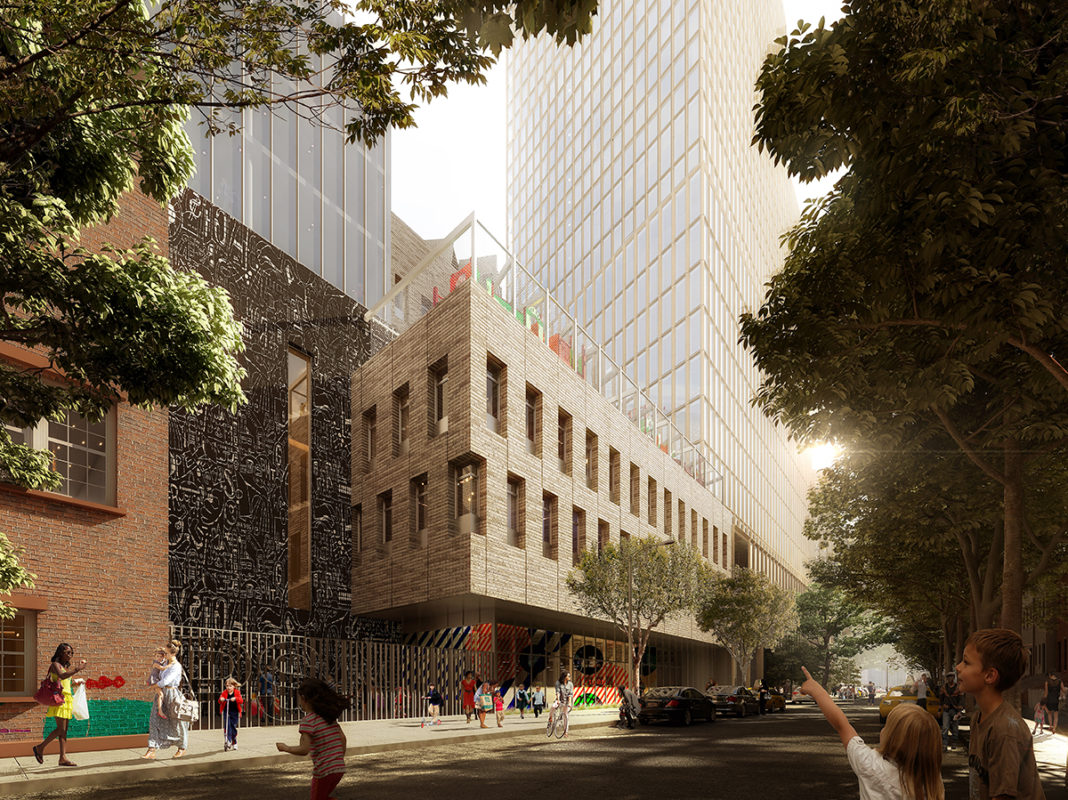 Indeed, Downtown Brooklyn's unique geographic location as a major transit hub creates the setting for a vibrant live-work neighborhood – but an Equity Plan is necessary to prioritize responsible growth in this transforming neighborhood. With the 80 Flatbush Equity Plan, Alloy plans to bring 1,500 new permanent jobs and commits to promoting a diverse and inclusive workforce. The project will create 200 permanently affordable homes, helping to rebalance housing inventory in Downtown Brooklyn. It will expand the neighboring rich cultural district and will include two new public-school facilities for 700 students. Through the contextual location of different uses, the incorporation of stakeholder input, and attention to design, a project's master plan should be designed to integrate with the surrounding context. With these strategies in mind, mixed-use projects of this character can serve as engines for community development, in order to create a live-work neighborhood for all residents.
–
AJ Pires has been practicing real estate development in New York City since 2004. He started his career as a project manager for Peter Walker & Partners on the World Trade Center Memorial in downtown Manhattan. In 2006, AJ became a founding member of Alloy Development, a boutique real estate development company based in Brooklyn, NY. At Alloy, AJ manages the acquisition, capitalization, design, construction and disposition of projects that seek to promote thoughtful design and add value to the built environment of New York City.