Access Transit Information in Red Hook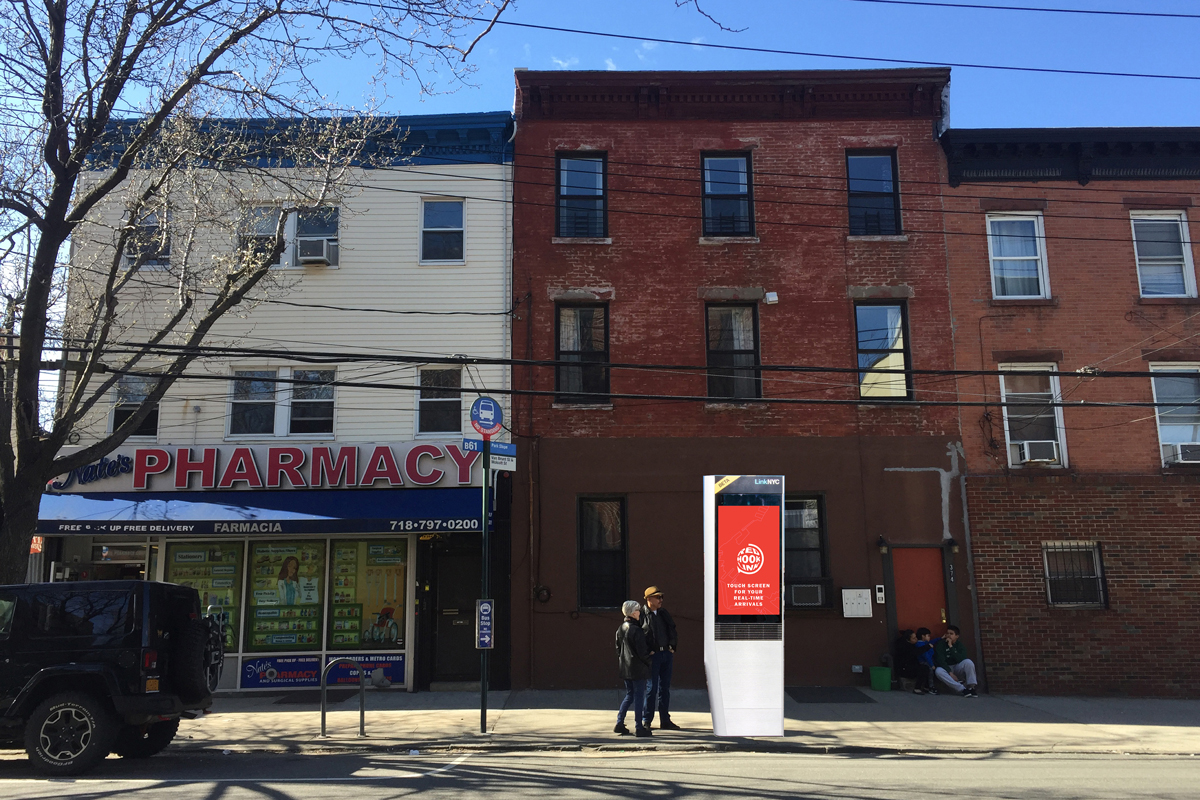 Transit access in Red Hook is limited and alternative modes of transportation like ferries, bike and private car-share services have become critical to providing neighborhood access. Mobility issues—including unpredictable local public transit, as well as lack of accessibility and affordability of some of the alternatives—have also exacerbated the sense of isolation of the neighborhood.
Red Hook's mobility challenges could be alleviated with simple solutions that optimize user access to transit information, such as digital platforms that combine information about public transit with alternative modes of transportation.
The Brooklyn neighborhood of Red Hook is notoriously difficult to access via public transit. Let's explore new digital approaches to make the area's transportation options visible to those who need them.
Enabling a direct linkage between all transportation data pertaining to a neighborhood and a central public database would unlock possibilities for real time sharing of transportation choices on different platforms. The data could be shared through dedicated apps or integrated in existing interfaces, for example as a plug-in on popular apps, like Google Maps or Citymapper, and/or on local public systems, such as LinkNYC or MTA On the Go, and on private services, such as TransitScreen.
An ideal implementation could be Red Hook Link, a smart mobility app enabling better display of available transportation options in Red Hook. The Link would consolidate all options in a single platform and supply real-time arrivals as well as alternative, informal modes like on-demand micro-transit, with seemingly instantaneous capability to integrate new forms of transit as they are developed, like shared autonomous vehicles for example.
Beyond transit information, Red Hook Link could also provide direct access to information related to affordability of the transportation options it displays with clear directions on how to obtain discounted fares. The app could be developed and managed by the MTA or NYCDOT, in partnership with a local BID or community organization, and funded through federal grants aimed to advance mobility on demand, like the Federal Transit Administration's MOD Sandbox Program.
Red Hook Link could be accessed as a standalone app, as well as a physical interface similar to, or integrated with, LinkNYC. Red Hook Link kiosks could be installed throughout the neighborhood, and at strategic locations within the system. Red Hook Link would enable a new integrated mobility experience, operating as an extension of the existing traditional transit system, and improving the everyday quality of life of the neighborhood's visitors and, most importantly, its residents and workers.
–
Eugenia Di Girolamo is an urban designer with WXY architecture and urban design. Previously, she worked as a Senior Urban Designer at the New York City Department of City Planning, where she focused on climate resilience as it relates to neighborhood planning.