Rurbanism: A New Model for African Development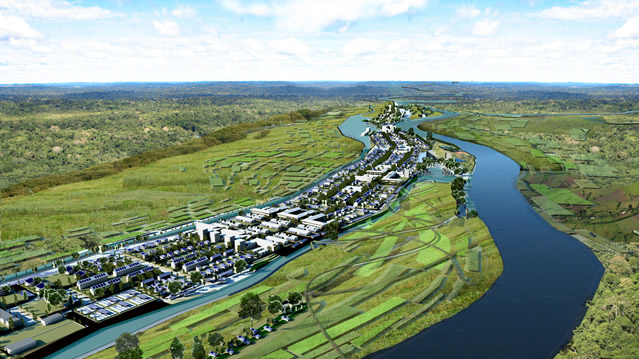 It is projected that by 2025, 200 million Africans will migrate to urban areas due to political neglect and changing global economic patterns. Colonial-era policies have dismantled functioning agricultural systems of access and land ownership, while rampant environmental degradation caused by erosion, loss of biodiversity, pollution, and poor water management have diminished the productivity of farming. This failing agriculture sector means that many African countries now import vast quantities of staples such as fish, rice, wheat, and corn at the detriment to local enterprise.
Scholars, most interested in the African megacity, often neglect a key feature of African societies: migration has resulted in a highly mobile rural society with increasingly urbanized relationships, rather than a strict urban/rural dichotomy. Despite an overwhelming focus on the megacity, some scholars, including Director of the African Centre for Cities Professor Edgar Pieterse, project that in the next wave of African development "relatively small settlements of less than half a million people will dominate the urban landscape." McKinsey Global Institute also recently issued a report that promises a similar evolution in global economic growth patterns; approximately 400 mid-size cities in emerging markets – mainly sub-Saharan Africa – are posed to generate nearly 40% of global economic growth over the next 15 years.
It is still unknown how this shift in regional economics will formalize spatially, since much of African growth over the last 50 years is informal development. While the biggest cities, such as Lagos, Kinshasa, and Cairo, struggle with reputations short on livable qualities, smaller cities with moderate populations show reduced pressures on housing and infrastructure and can offer less congestion and improved health to their residents. These moderately-sized urban areas maintain social and economic density with efficient land uses, but have smaller ecological footprints and increased ability to sustain themselves with regional crops and self-managed water supplies.
It is the point of intersection with urban and rural that has captured my own imagination as an urban designer and as a project team member with the Chife Foundation. Working in partnership with community groups, we have designed a system that uses form-making to harmonize traditionally distinct operations and maximize land use efficiency, social enterprise, environmental integrity and ultimately economic sustainability.
Our team's urban design strategy is "rurban;" a hybridization of the best of urban and rural sectors in which a dense, linear composition of synergistic and ecological interventions are mixed with farms, wetlands, and agro-industry. We use existing mobile technologies to bring information and traditionally 'urban' opportunities to remote locations outside of the physical urban center.
Rather than waiting for the government to arrive with roads or power plants, the Anam people have embraced a DIY attitude and are aiming to create a sustainable city from the local resources they have within the bounds of their land.
The Anam people of eastern Nigeria are one such community that is actively defining this new rurban paradigm for modern Africa without the help of government. While classified amongst the world's poorest, the Anam are highly organized with several tiers of councils, unions and forums. These community groups have been engaged in a discussion of how to improve the lives of their families, provide jobs for their youth and create a "rebirth" of their community. Building a new settlement is not new concept to the Anam; since the 19th century the Anam have established new towns as they grew in population. Because these small towns are not classified as urban or rural by the government, they are overlooked and never receive any formal development or infrastructure.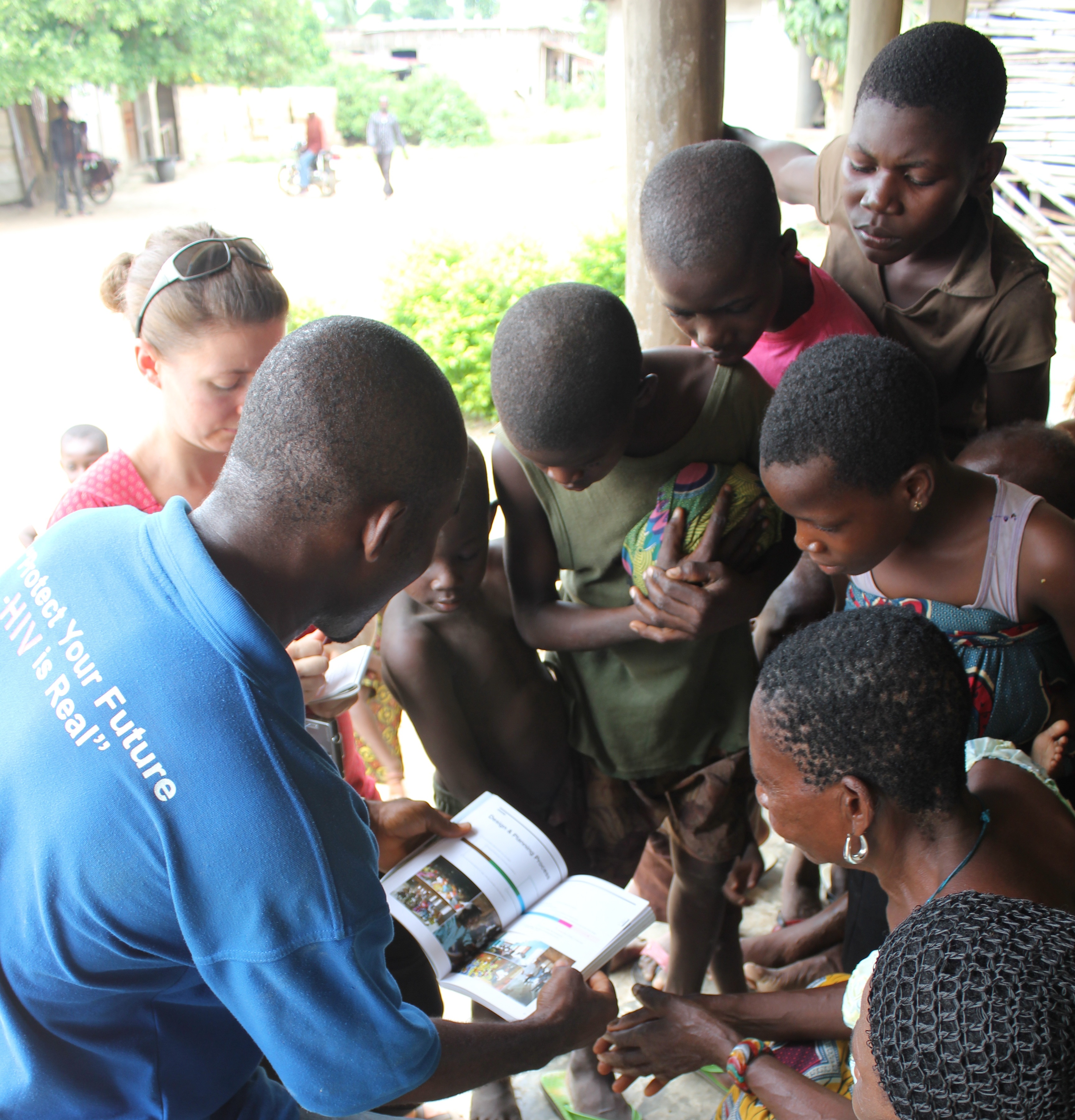 The Anam Development Council has raised resources within the community for a planned new town known as "Anam City" for 30,000 people. This project is being developed in partnership with the Dr. Aloy & Gesare Chife Foundation, a Nigerian NGO. A unique model of development, largely influenced by the Anam's livelihood as farmers is defined in the Anam City Master Plan: an off-grid, decentralized, locally-sourced, culturally-dense settlement that is also agriculturally intense. The development process is also unconventional. Rather than waiting for the government to arrive with roads or power plants, the Anam people have embraced a DIY attitude and are aiming to create a sustainable city from the local resources they have within the bounds of their land.
We at the Chife Foundation are working with a local development group to design business models for an earth block factory, a fish farm, hospital, school, affordable housing, a market place and an illo (plaza). This way, workers can have an "urban" lifestyle and access while cultivating farmland. The long-term vision is a constellation of similar mid-sized dense cities that are interconnected by waterways and economic relations.
Implementation of the Anam New City project began in early 2011. To learn more information about the Chife Foundation's model for sustainable development, you can visit the Anam City website and blog.
Photos courtesy of Stacy Passmore and Anam New City.
Stacy Passmore is an urban designer with the Dr. Aloy & Gesare Chife Foundation. Educated at New York University, Columbia University, and the University of British Columbia, she has been living in West Africa for the last 18 months working on the design and construction of Anam New City. She has been a fellow of the Forum for Urban Design since 2011.