2020 Class of Forefront Fellows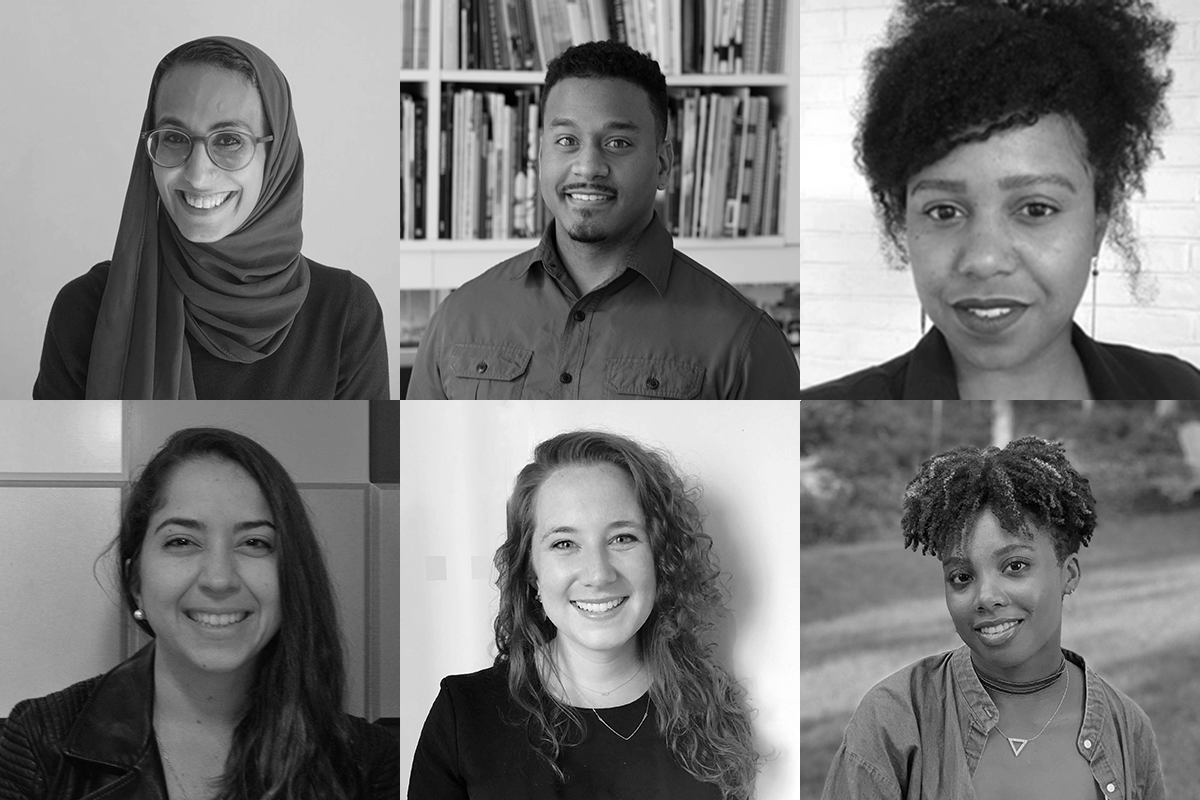 Each year the Forum selects a diverse cohort of emerging leaders in urban design, development, policy, and advocacy to investigate how design can address a social or political challenge facing New York City. This year's interdisciplinary cohort will explore how to support minority- and women-owned businesses through climate investment and advance new ideas on the role of urban design in a just economic recovery.
Made up of designers, engineers, community planners, advocates, and policy experts, our fifth class of Fellows is already shaping the future of New York City: accelerating capital improvements at NYCHA, designing the city's first all-electric residential tower, reimagining economic development at Brooklyn Navy Yard, foregrounding community leadership in public development processes, building a climate stimulus and jobs recovery campaign, and more.
Thanks to our Forefront Jury for their careful consideration of our many excellent candidates: Anand Amin, '18 Forefront Class; Alp Bozkurt, '18 Forefront Class; Eugenia Di Girolamo, '16 Forefront Class; Henry Grabar, '16 Forefront Class; Samuel Jung, Office of the Deputy Mayor for Strategic Policy Initiatives; Daphne Lundi, '17 Forefront Class; Christopher Rice, '16 Forefront Class; Jeremy Siegel, '16 Forefront Class; and Emma Silverblatt, '18 Forefront Class.
Meet the 2020 Forefront Fellows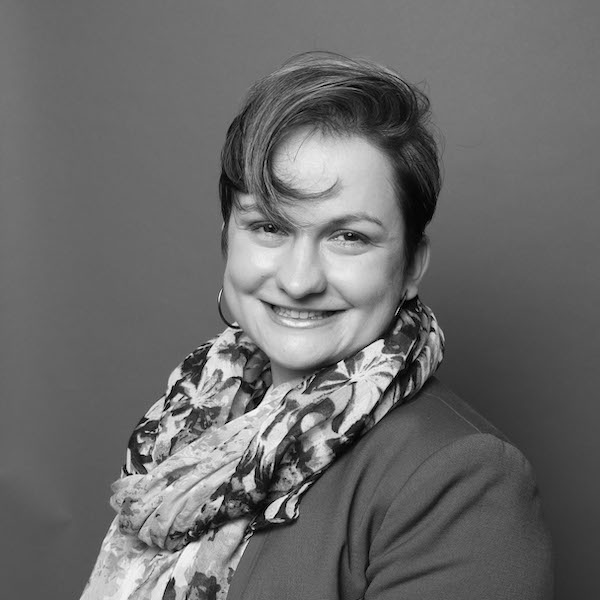 Polina Bakhteiarov, Vice President of Development, Omni New York
Polina is an experienced real estate/urban development professional working to leverage the market potential of our cities' assets via public-private partnerships. Polina has built capacity and capital for small and MWBE businesses in Washington, DC and Newark, NJ, and recapitalized over 5,600 NYCHA apartments through HUD's RAD initiative.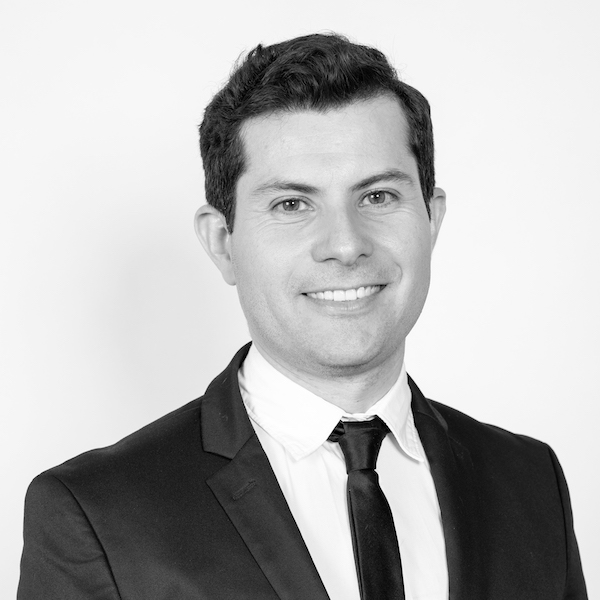 Ricardo Aaron Carrillo, Senior Designer, Woods Bagot
Ricardo is a Senior Designer at Woods Bagot Architects, where he works across a range of scales and typologies, from small architectural installations to large master plans throughout four continents. Born in Mexico, Ricardo holds a Bachelor of Architecture from ITESM (Monterrey Institute of Technology and Higher Education).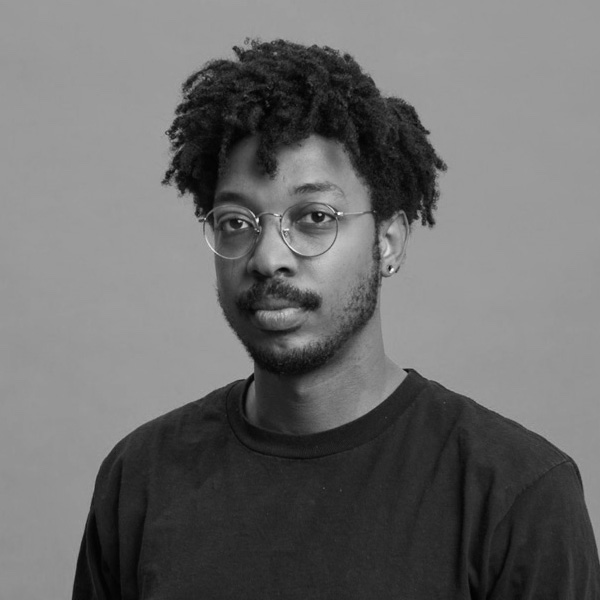 Jhordan Channer, Architectural Designer, WXY Studio
Jhordan currently works as a designer at WXY Studio where he engages with urban issues across multiple scales by borrowing a set of tools from planners, policy analysts, urban designers, and architects. Prior to WXY Studio he worked with the Mona Social Services to plan the distribution of civil infrastructure to informal communities in Kingston, Jamaica. He is interested in the socio-economic dynamics of community and the role cooperative economic systems can play in building resilient communities.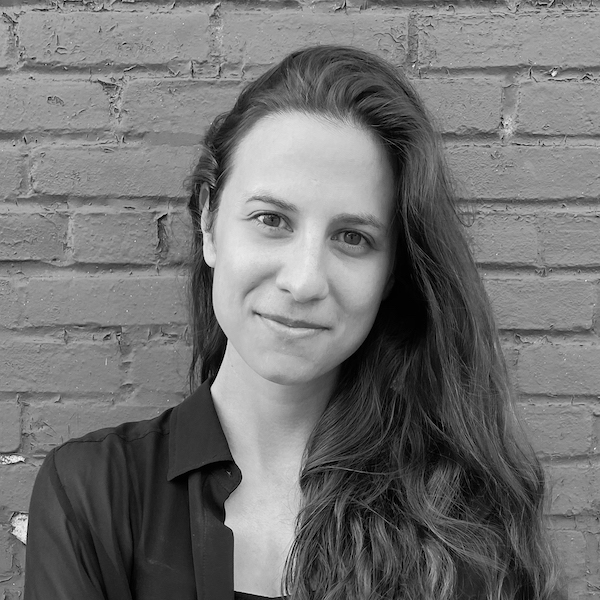 Jen Grosso, Senior Project Manager, Alloy
Jen is a Senior Project Manager at Alloy, with a career in leading design and architecture teams for large-scale, mixed-use projects in Brooklyn & NYC. Jen is a board member of the gender equity nonprofit Architexx, programming committee member for ULI's Young Leaders Group, and instructor at Boston Architectural College.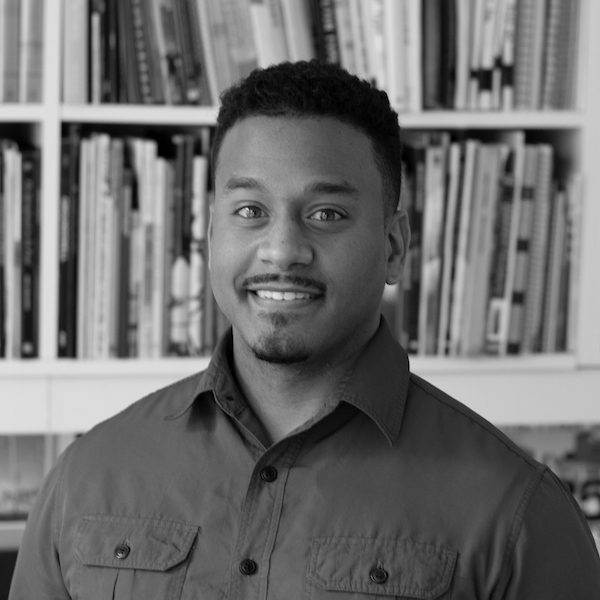 Andrew Harris, Designer, Dattner Architects
Andrew is an Architectural Designer at Dattner. A native New Yorker, he is deeply invested in the rich cultural traditions of New York's neighborhoods. Through sensitive design, Andrew aims to celebrate their significance and preserve their value for the community. Andrew holds an M.Arch from Pratt Institute and a B.A. in Architecture from the University of Pennsylvania. In his spare time, Andrew enjoys biking around the city, salsa dancing, and anything related to coffee.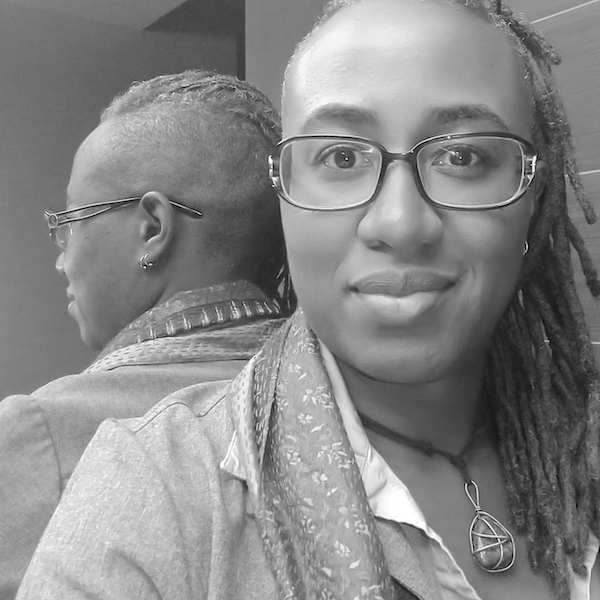 Donna U. Hope, Climate Justice Director, Emerald Cities Collaborative
Donna U. Hope worked for several years in environmental  engineering firms and in public policy in the NYC Mayor's Office of Sustainability before founding the diversity, equity and inclusion company U-Hope Consulting.  In 2021, Donna became the Climate Justice Director for a new collaborative project fronted by Emerald Cities Collaborative and the NAACP Environmental and Climate Justice Program.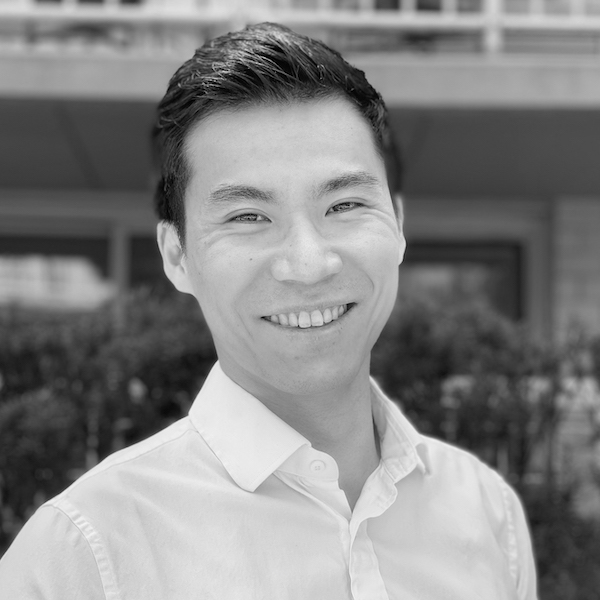 William Hsu, Manager, CDP
As the lead for CDP's strategic initiative to accelerate equitable climate and environmental action through partnerships between cities and businesses, William is driven by his desire for social equity in the new economy and draws on his experiences in sustainable finance, urban planning, real estate, and environmental sciences.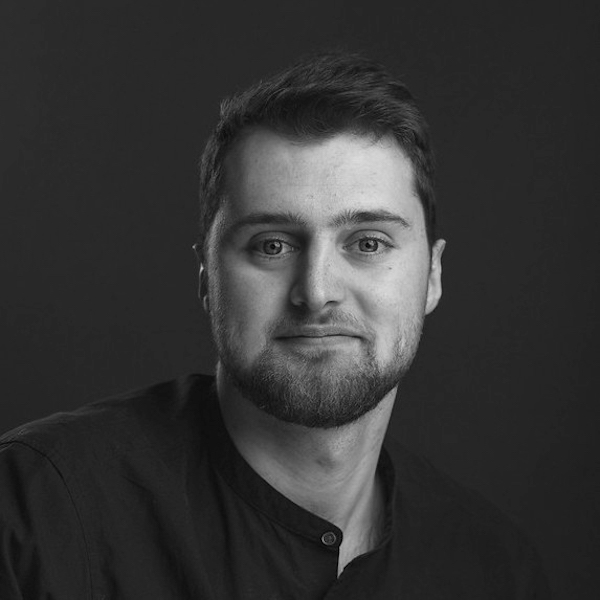 Matt Khinda, Designer, NYC Mayor's Office for Economic Opportunity
Matt Khinda is a designer and urban planner trying to make cities better for the people who live in them. His work looks to inform and empower communities, helping them share the history and shape the future of the places they live. Previously, he's worked at the NYC Mayor's Office for Economic Opportunity and was a Public Access Design fellow with the Center for Urban Pedagogy.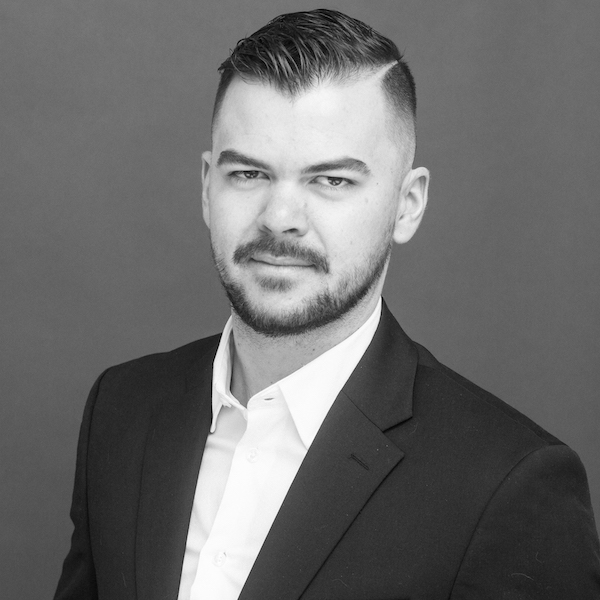 Jonathan Lane, Assistant Vice President, Industry & Innovation, NYCEDC
Within NYCEDC's Industry & Innovation portfolio, Jonathan's work focuses on enabling technology for urban systems, and most recently, long-term COVID-19 economic recovery planning. His background spans community-owned microcredit, venture capital, and supply chain finance. He holds an MBA from MIT, an MPA from Harvard, and a BBA from SMU.
Sheila Lin, Designer, Leong Leong
Sheila Lin is a Project Team designer at Adjaye Associates. An advocate of equitable architectural practice and public service, her research has focused on developing speculative design methodologies to promote inclusion and participation in urban spaces. She is interested in working closely with communities of color to cultivate grassroots approaches to resiliency. She holds an M.Arch I from Princeton University and a BA from UC Berkeley.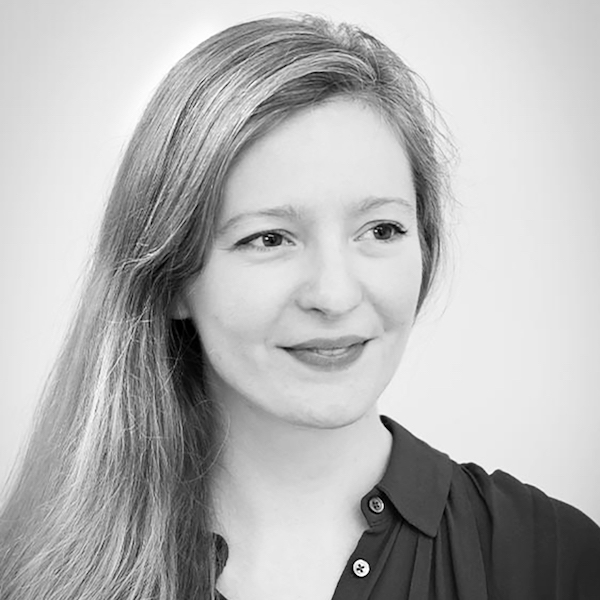 Stefanie Loomis, Landscape Architect, Snøhetta
Throughout her career, Stefanie has worked with others to facilitate and design for equitable, environmentally conscious and loved landscapes, places and communities. She earned her Master of Landscape Architecture from University of Pennsylvania and holds a BA in Painting and Drawing and Community, Environment and Planning from University of Washington.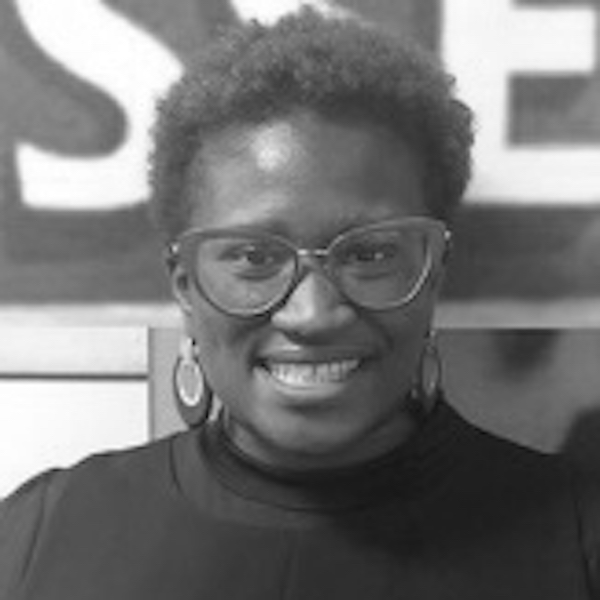 Tiera Mack, Policy Advisor, NYC Department of Small Business Services
As a Policy Advisor, Tiera supports the cross divisional efforts of the Workforce Development team. Prior to becoming a Policy Advisor, she was a Neighborhood 360° Fellow, during her time as a Fellow, she built intra-merchant communications and assisted merchants with addressing key business needs. She holds a BA from The University at Buffalo, a MUP and GIS Certificate from Hunter College.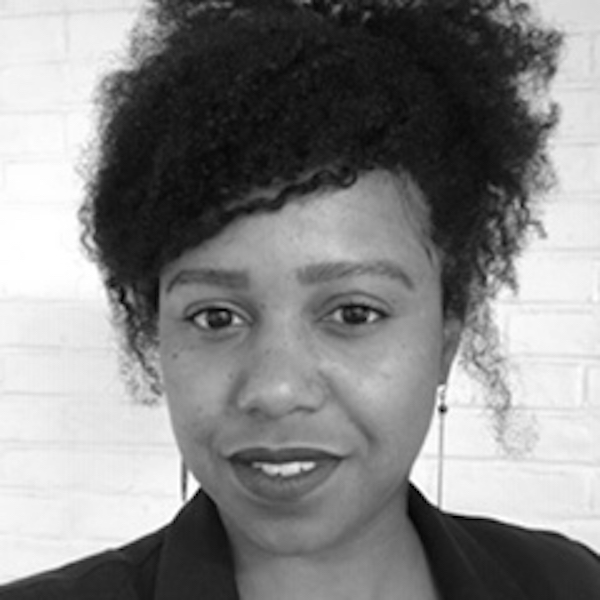 Darina Mayfield, Project Manager, New York State Energy Research and Development Authority
Darina is a Project Manager with NYSERDA's clean energy workforce development and training program. Prior to joining NYSERDA, she produced multimedia distance-learning content for the Research Foundation for SUNY. Darina has extensive experience in community-based social work and holds a Masters in Sustainability in the Urban Environment.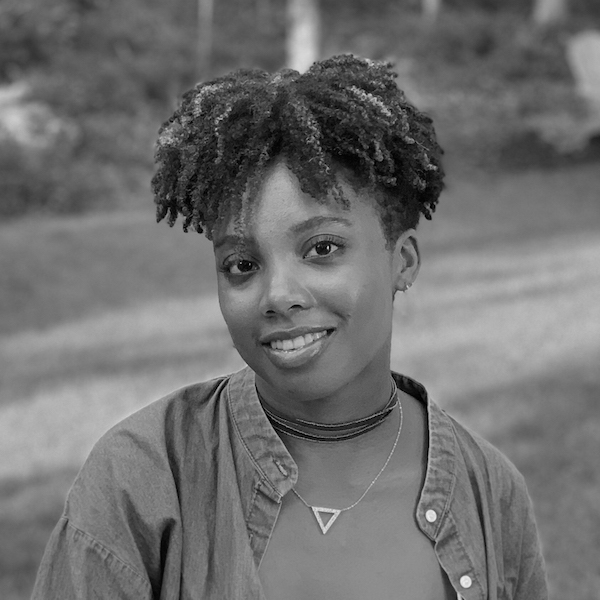 Cara Michell, Senior Urban Planner, WXY Studio
Cara is an urban planner at WXY Studio. With a background in studio art and sculpture, Cara continues to produce visual artwork and writing that highlights the structural inequalities and institutionalized racism that are perpetuated by the urban design field. She is a co-founder of Harvard's biennial Black in Design Conference.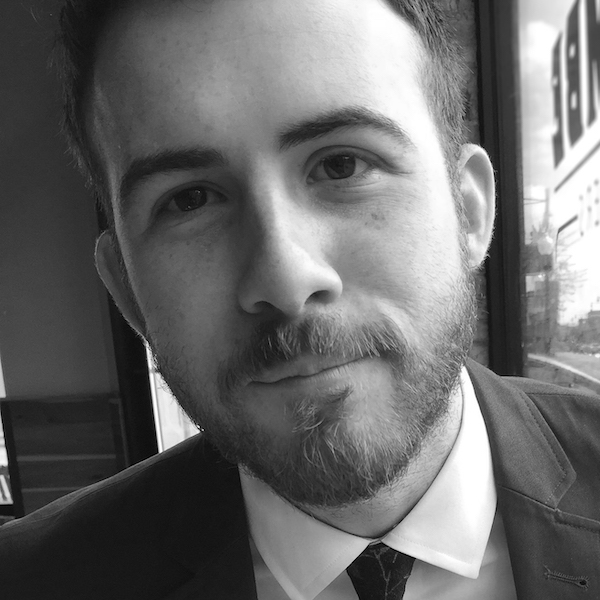 Thomas Mitchell, Senior Community Development Officer, LISC NYC
At LISC NYC, Thomas collaborates with local partners to invest in projects and businesses that help communities develop their social, physical, and economic assets. Previously he was based in Chicago working on New Markets Tax Credit transactions nationwide. Thomas attended Binghamton University where he earned a Bachelor's degree with a concentration in Financial Engineering.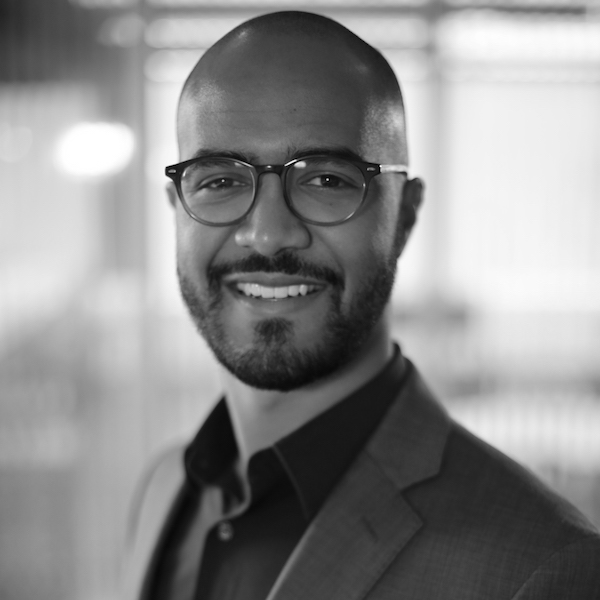 Neil Muir, Mechanical Engineer, Arup
Neil is a Mechanical Engineer supporting Arup's building and infrastructure groups in the NY Office. His mechanical and sustainability designs range from large interdisciplinary campus projects to single room energy and airflow analyses. He is a LEED AP and holds a M.Eng and B.Eng from The Cooper Union.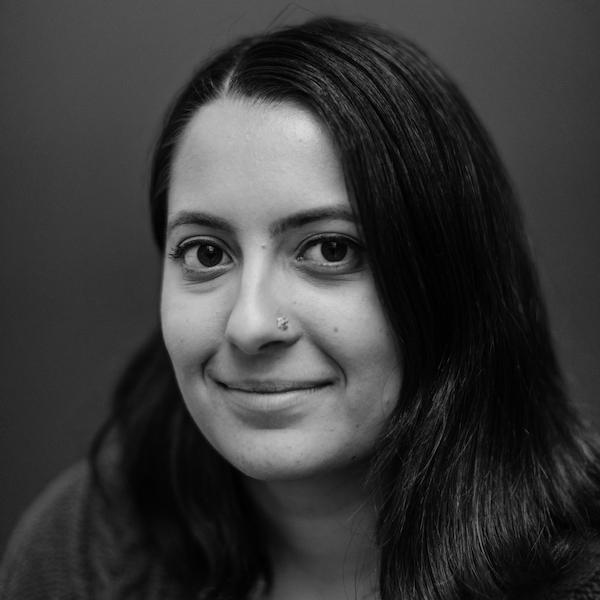 Priya Mulgaonkar, Resiliency Planner, NYC Environmental Justice Alliance
Priya is a climate justice activist and urban planner based in Brooklyn, NY. At the NYC Environmental Justice Alliance, she leads city and state-level climate justice advocacy and community resiliency campaigns. She also serves as Board Secretary for BK ROT, NYC's first bike-powered waste hauling and composting service. She was named a 2020 GreenBiz 30 under 30, recognized for her contribution to passing the NYS Climate Leadership and Community Protection Act.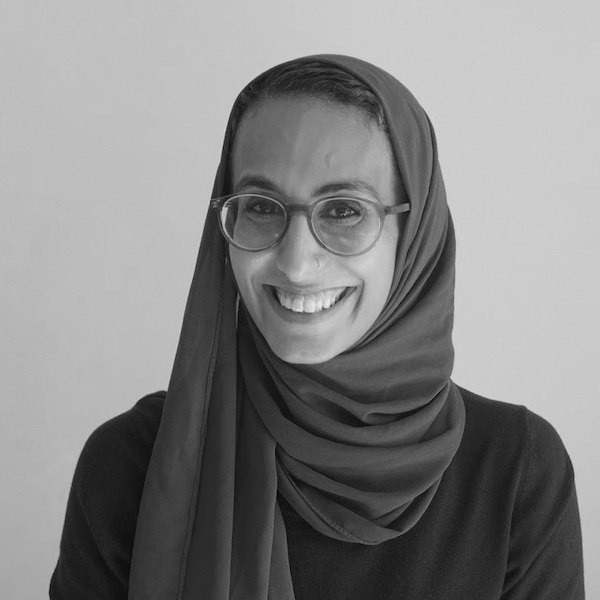 Aden Munassar, Senior Advisor, Capital Projects Division, New York City Housing Authority
Aden is an urban planner and artist. She serves as Senior Advisor in NYCHA's Capital Projects Division, which carries out the Authority's energy and sustainability programs. Aden is also a founding member of PublicWorks with The Public Theater, an arts-activist ensemble that seeks to put community at the heart of theater.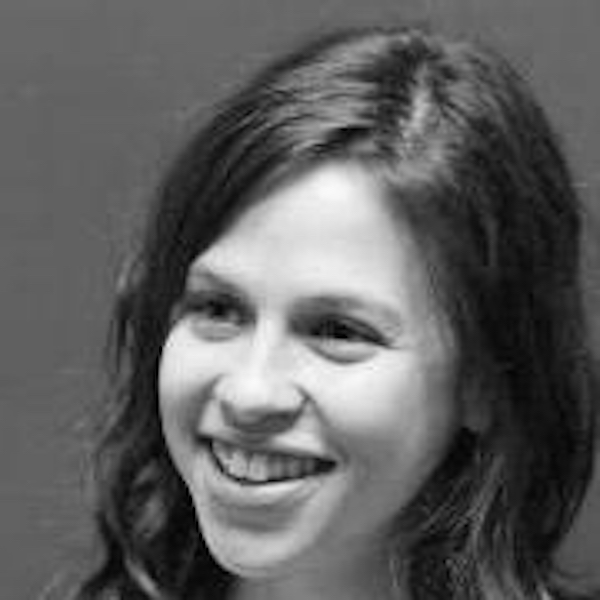 Karen Narefsky, Senior Organizer for Equitable Economic Development, Association for Neighborhood & Housing Development
Karen works with ANHD's member organizations on campaigns to promote equitable economic development throughout New York City. She has over seven years of experience leading campaigns for affordable housing, economic justice, and development without displacement in both New York and Massachusetts. She speaks Spanish, French, and Portuguese.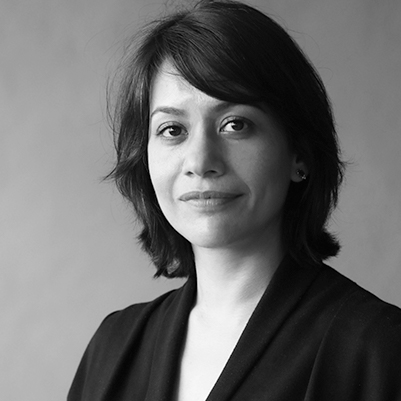 Shachi Pandey, Principal, MUD Workshop
Shachi is a people-centric urban designer dedicated to the regeneration and revitalization of neighborhoods. Her projects embrace different scales and disciplines and she is most interested in advancing ideas that embrace the complex dynamics of our urban, social and economic contexts. Shachi is founding principal of Metropolitan Urban Design (MUD) Workshop and an adjunct professor at Columbia's GSAPP.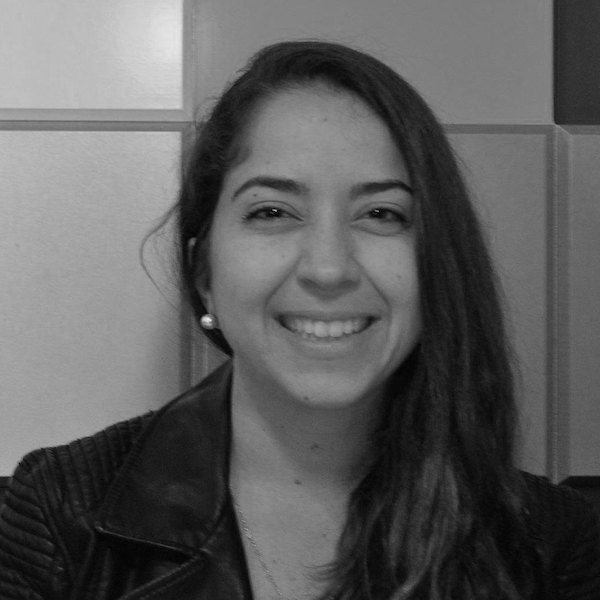 Alexandra Paty Diaz, Urban Designer/City Planner, NYC Department of City Planning
Alexandra is a Venezuelan urban designer at the NYC Department of City Planning. Her work entails advocating for the use of participatory design to achieve social equity. Prior to DCP, she led the transformation of public spaces and developed urban policies in Caracas. Alexandra holds a degree in Architecture from Universidad Simón Bolívar and she earned her Master´s degree in Urban Planning from Columbia University.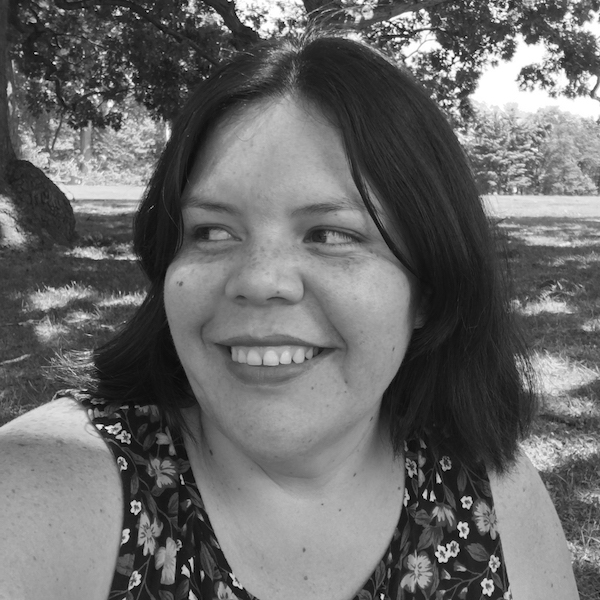 Isella Ramirez, Senior Project Manager, Hester Street
Isella is a Chicana urban planner with a background in environmental justice organizing.  She is a Senior Project Manager with Hester Street and holds a B.A in Latin American & Latina(o) Studies from Vassar College and a Masters in Urban and Regional Planning from UCLA's Luskin School of Public Affairs. She is a twin mom.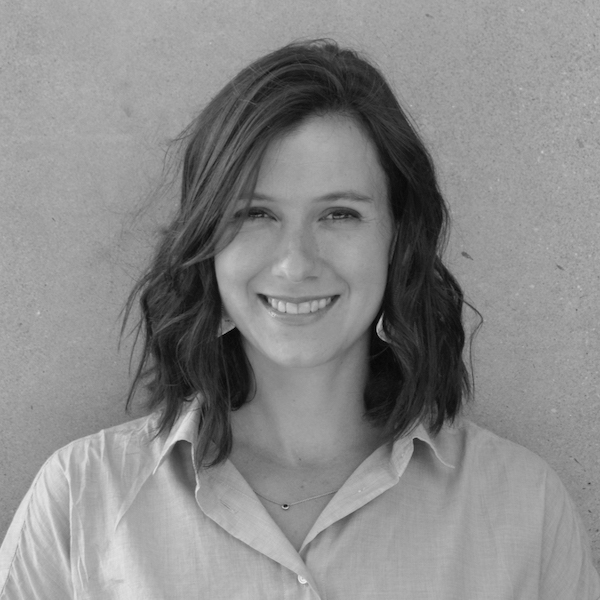 Kate Selden, Project Manager, Los Sures – Southside United HDFC
Kate is a Project Manager for Affordable Housing Development at Los Sures, a longstanding community organization in Williamsburg, where she leads the new construction and rehabilitation of affordable housing for Brooklyn residents. Kate previously consulted on community engagement and economic development projects, connected with NYC youth as an environmental educator, and built green spaces with a landscape design/build firm. Kate currently organizes with APANYM Diversity Committee, where she engages young people in immersive workshops tackling urban planning issues.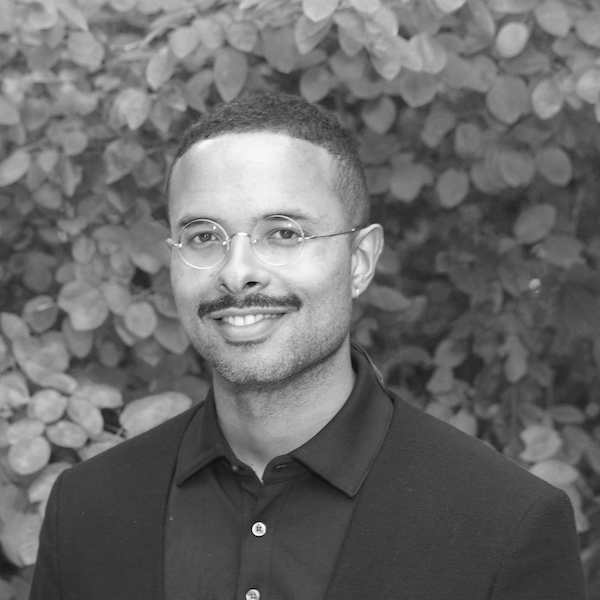 Addison Vawters, Neighborhood Planner, New York City Department of Housing Preservation and Development
Addison is an NYC-based Planner interested in the interaction of public policy, public space, art, and nightlife. At the NYC Department of Housing Preservation and Development, he works closely with communities to ensure that housing investments are paired with infrastructure and services to promote equitable, livable places.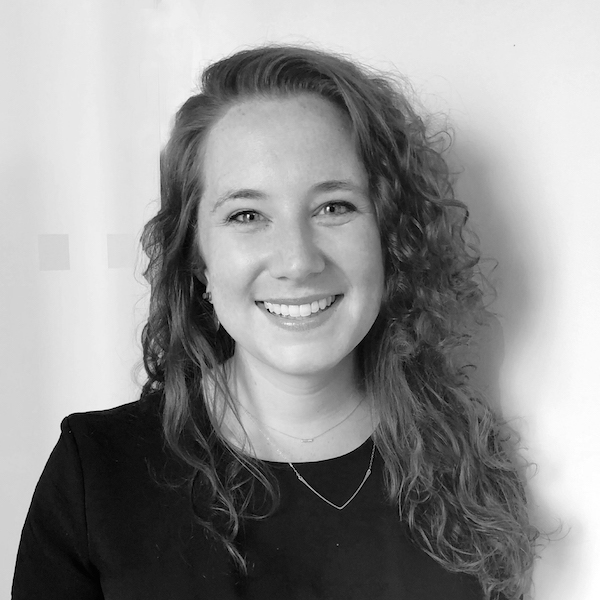 Annie White, Team Leader for Upper Manhattan, Department of City Planning
Annie is a city planner and manager of the Upper Manhattan Team at the Department of City Planning. As the liaison to local Community Boards and stakeholders in neighborhoods including Harlem, Inwood, and Washington Heights, she is committed to thoughtful community engagement and transparency in the planning process. Previously trained as an architect and urban designer, Annie has academic and professional experience in affordable housing, real estate development, and community-based economic development.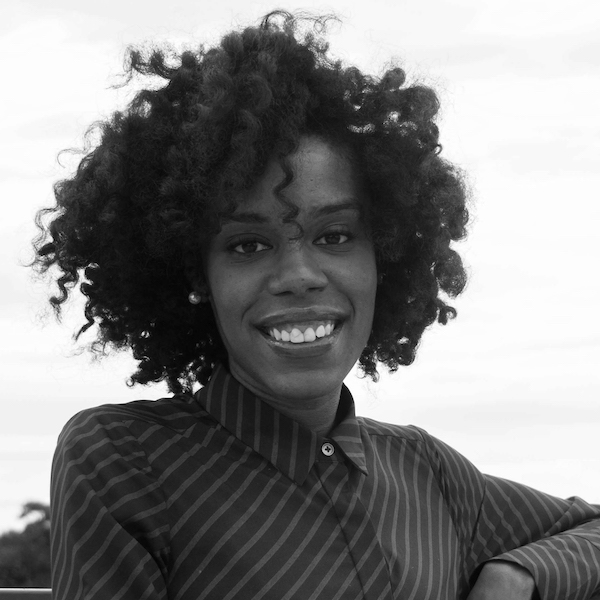 Ebony Wiggins, Business Partnerships Manager, Brooklyn Navy Yard Development
Ebony supports over 400 small businesses in developing and implementing critical workforce services at the Brooklyn Navy Yard Development Corporation. Prior to the Brooklyn Navy Yard, Ebony managed volunteer engagement for 1000+ volunteers at Student Sponsor Partners.  Ebony received a M.S. from The New School in Nonprofit Management.