2019 Class of Forefront Fellows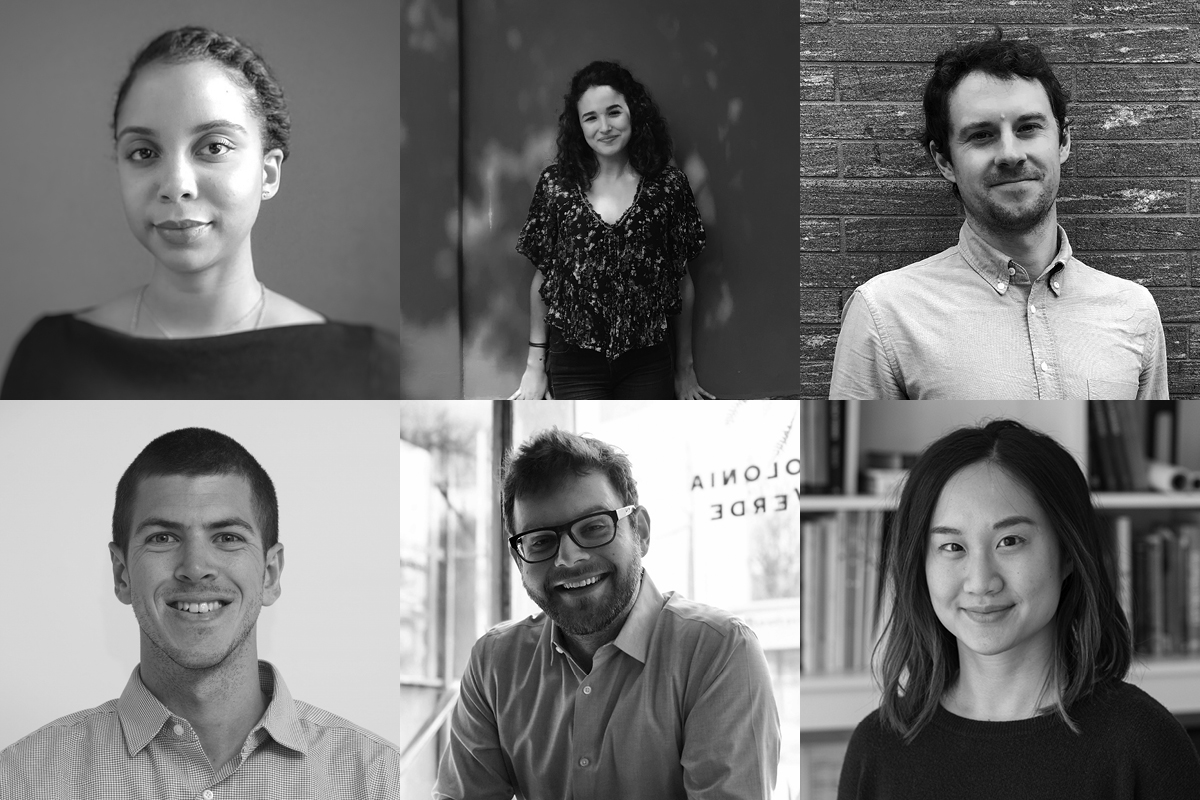 Every year the Forum selects the next generation of urban leaders to investigate how design can address a social or political challenge facing New York City. This year's interdisciplinary cohort will study the intersections of race, class, and climate change, and advance new ideas on the role of urban design in a just transition.
Made up of designers, engineers and community planners, our fourth class of Fellows is already shaping the future of New York City from managing coastal adaptation in Queens, designing NextGen NYCHA projects, constructing properties in Hudson Square, planning the future of Sunnyside Yard, advancing best practices in affordable housing design and leading the Lower East Side Coastal Resiliency project.
Thanks to our Forefront Jury for their support and guidance: Michelle Delk, Snøhetta; May Yu, Downtown Brooklyn Partnership; Daphne Lundi, Mayor's Office of Resiliency & '17 Forefront Class; Julia Eiferman, Mayor's Office of Resiliency; Alp Bozkurt, '18 Forefront Class; Ishita Gaur, '18 Forefront Class; Catherine Nguyen, '18 Forefront Class; Ankita Chachra, '17 Forefront Class; Sagi Golan, '16 Forefront Class; and Jeremy Siegel, '16 Forefront Class.
Meet the 2019 Forefront Fellows ↓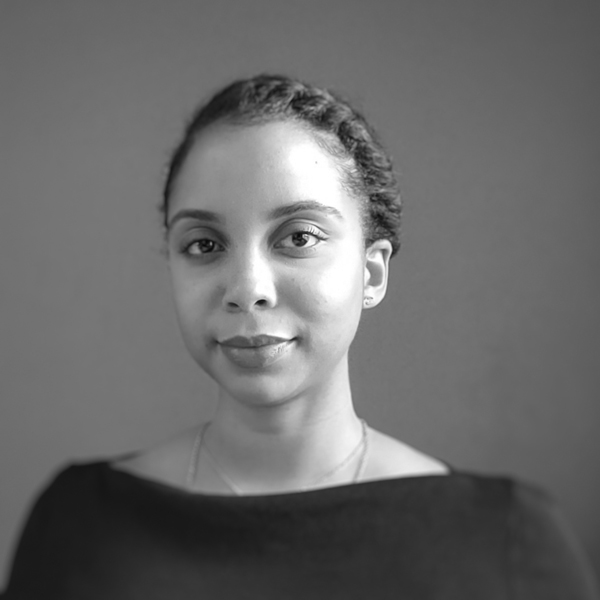 Digser Abreu, Real Estate Development – Environmental Planner, New York City Housing Authority
Digser is NYCHA's Environmental Planner. She focuses on implementing environmental regulations for affordable development projects. Her passion for climate justice stems from her experiences at SUNY SBU Southampton. She joins the Forefront Fellows to advances the policies and local initiatives that aim to reduce environmental impacts and increase resiliency.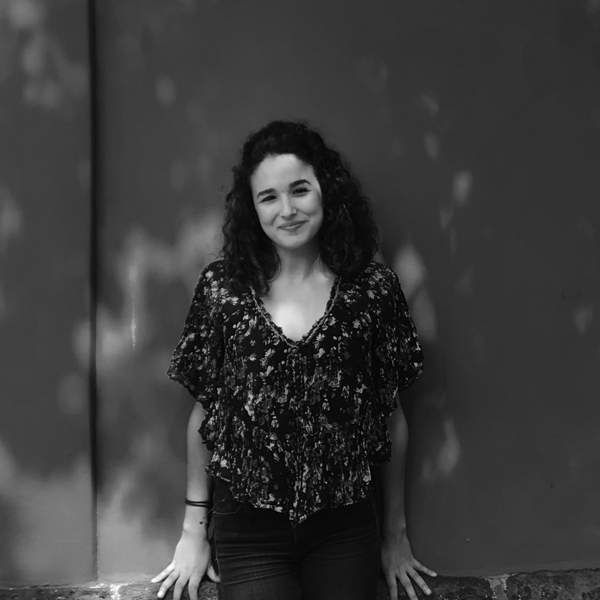 Lida Aljabar, Senior Resiliency Planner, NYC Housing Preservation & Development
Lida believes in an urban future that is both resilient and just. She leads HPD's neighborhood planning and climate adaptation in Rockaway, Queens. Previously, Lida led nation-wide urban resilience initiatives at The Trust for Public Land and managed public-private partnerships for community development in Arlington, VA. She has presented internationally on cities, climate change and social equity.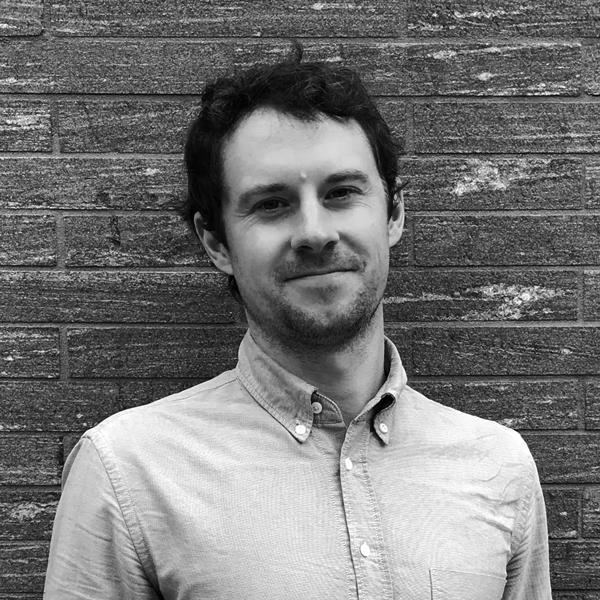 Abraham Bendheim, Project Leader, Studio Gang
Abraham's work explores how architecture and urban design can cultivate community and influence policy. As a teacher and practitioner, his projects span scales and disciplines. He has explored atypical ways of working with experts outside of the design field, in an effort to go beyond traditional thinking and tackle some of the most pressing problems of our time.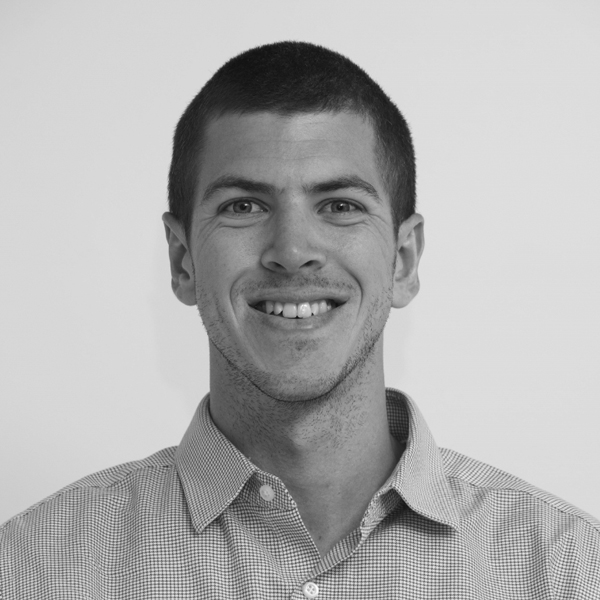 Cyrus Blankinship, Civic Analytics Fellow, NYU Marron Institute
Cyrus is a graduate student at NYU's Center for Urban Science and Progress (CUSP). His work focuses on data-driven approaches to urban design decision making. Prior to NYU, Cyrus was a Geospatial Analyst and Web Developer working in technology and real estate (Apple & CBRE). He holds his bachelor's degree in architecture from the University of California, Berkeley.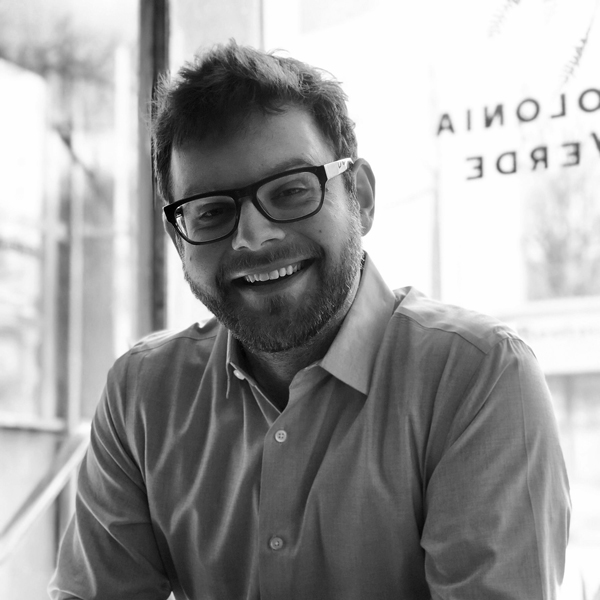 Brandon Cappellari, Associate Principal, SWA/Balsley
Brandon is an Associate Principal and Landscape Architect at SWA/Balsley. His strong technical and intellectual leadership skills are exhibited daily in the studio and he has proven to be an effective communicator and liaison between design team members, sub-consultants, contractors, and clients. He is a passionate and motivated professional who thrives in a collaborative team environment.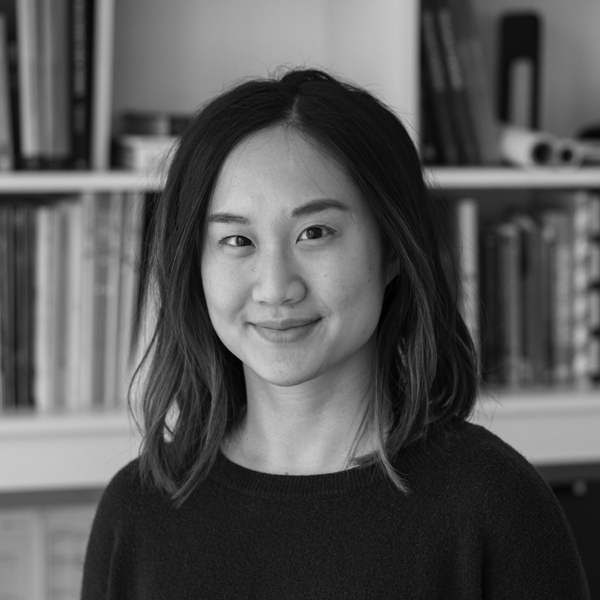 Eileen Chen, Project Architect, Dattner Architects
As an architect and long-time resident of NYC, Eileen is dedicated to thoughtful design promoting a resilient, equitable and diverse city. She works on affordable and supportive housing at Dattner Architects, where she also leads the Urban Infrastructure subcommittee of Dattner's Sustainable Practice Group. Eileen is a registered architect, a LEED AP, and she holds an M.Arch I from Columbia University.
Renée Crowley, Project Manager, NYC Compost Project
Renée is Project Manager for the NYC Compost Project hosted by the Lower East Side Ecology Center where she builds healthy soils and communities through the art and science of composting. With over 10 years of experience in community planning, Renée has been dedicated to building strong community-based programs with a commitment to advancing urban sustainability and social justice. She holds a double BA from Hamline University and a MS in City and Regional Planning from Pratt Institute.
Rhonda-Lee Davis, Housing Specialist, Lantern Community Services
Rhonda-Lee works at the Housing Specialist at Lantern Community Services where she manages housing transitions for young adults who have aged out of foster care. She is passionate about the role sustainability and environmental stewardship play in promoting livable urban communities for all New Yorkers. She earned her Master of Urban Planning from CUNY Hunter College.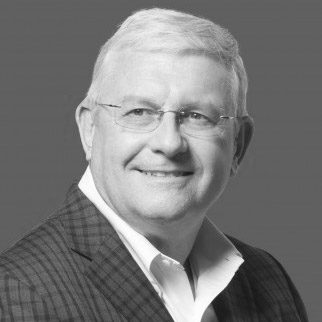 Dorraine Duncan, Project Manager, New York City Economic Development Corporation
Dorraine's work is situated at the intersection of resilient infrastructure, workforce development and community engagement. She helps manages RISE: NYC, a $30 million Superstorm Sandy business recovery program, that aims to deploy innovative new technologies that make the city more resilient. Dorraine is also exploring the emerging offshore wind industry in the US North East; focusing on workforce development and best practices for creating robust pipelines that can equitably connect New Yorkers to 'green jobs'.
Lydia Gaby, Senior Analyst, HR&A Advisors
Lydia supports program design and organizational strategies, equitable economic revitalization, and climate adaptation planning. Currently, she is developing an equitable economic development strategy for Greenwood Park in Baton Rouge, and she is also supporting the historic and inclusive transition of Judge Lina Hidalgo, Harris County's first female County Judge.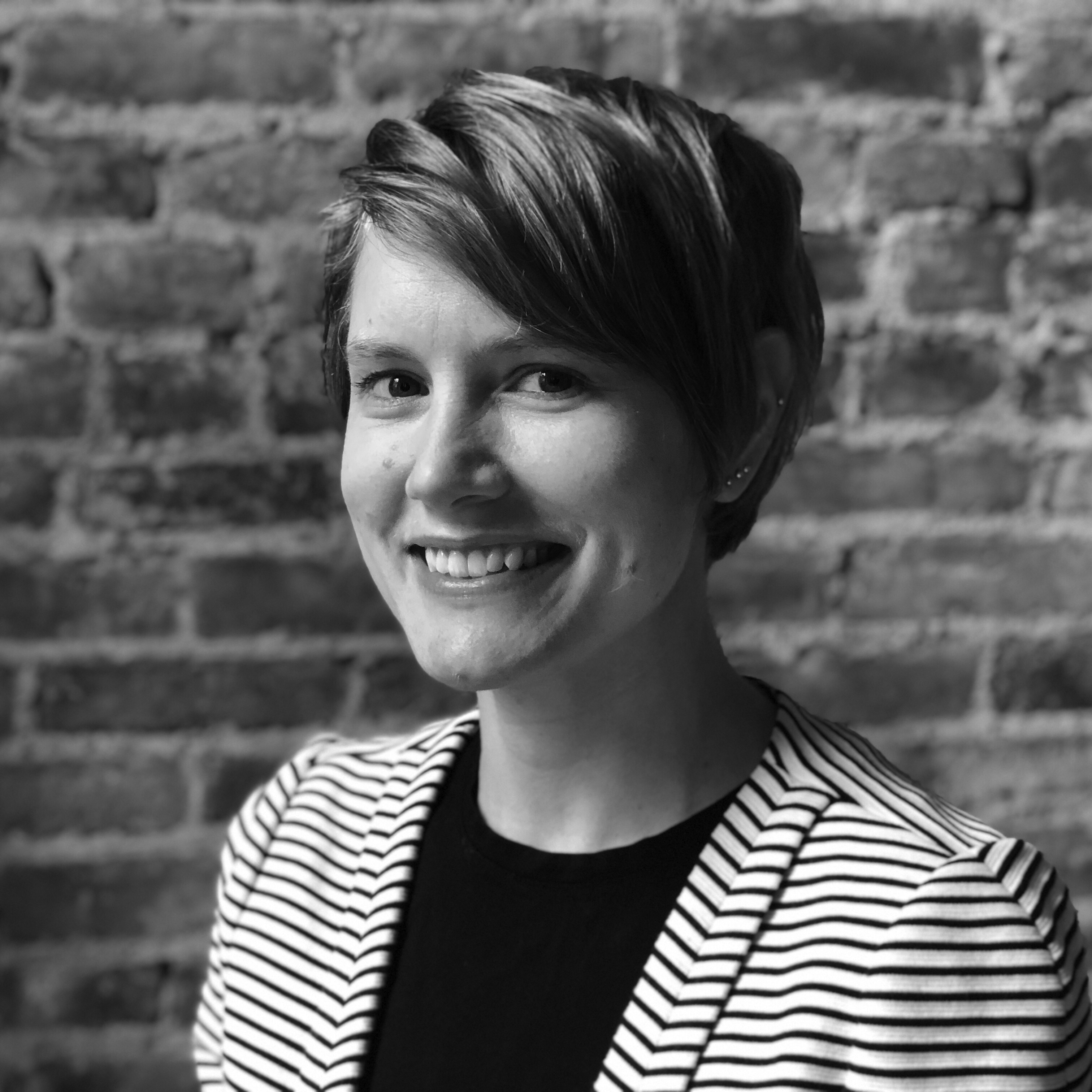 Annemarie Gray, Assistant Vice President, New York City Economic Development Corporation
Annemarie is currently an Assistant Vice President at NYCEDC, where she manages large-scale neighborhood planning projects. She has been an architect in New Orleans, a Fulbright Fellow in Rio de Janeiro, and a public housing planner in Cambridge, MA. She holds a degree in architecture from Washington University in St. Louis and a Masters in City Planning from MIT.
Gregory Harasym, Senior Transportation Analyst, MTA New York City Transit
Gregory is a Senior Analyst for NYCT's Capital Program Management Division. He has played an integral role in the successful construction and design of multi-million dollar projects such as the rehabilitation and mitigation of the Canarsie Tube and South Ferry Terminal. Gregory has a strong passion for public service and has participated in numerous volunteer efforts in both economic development and community disaster preparedness in his local community of Staten Island.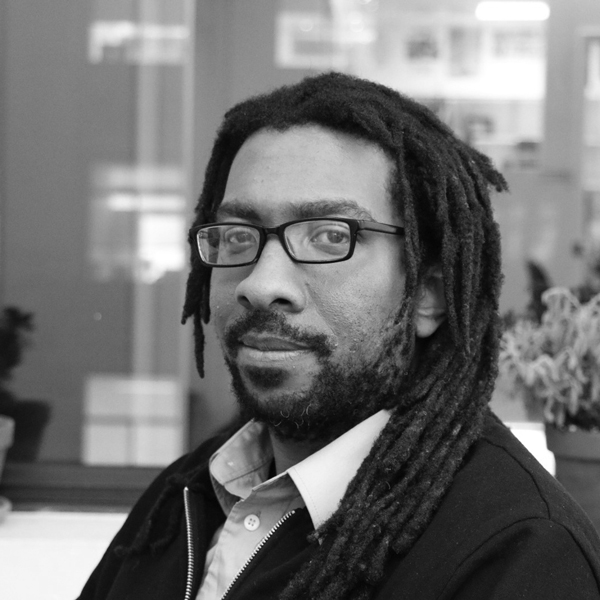 Mike Harrington, Assistant Director, The New School Tishman Environment and Design Center
Mike has worked in the sustainability field in various capacities and is currently an Assistant Director at The New School. He has worked at Elevate Energy, an energy efficiency non-profit along with various other environmental organizations. He obtained his MS in Environmental Policy and Sustainability Management from The New School.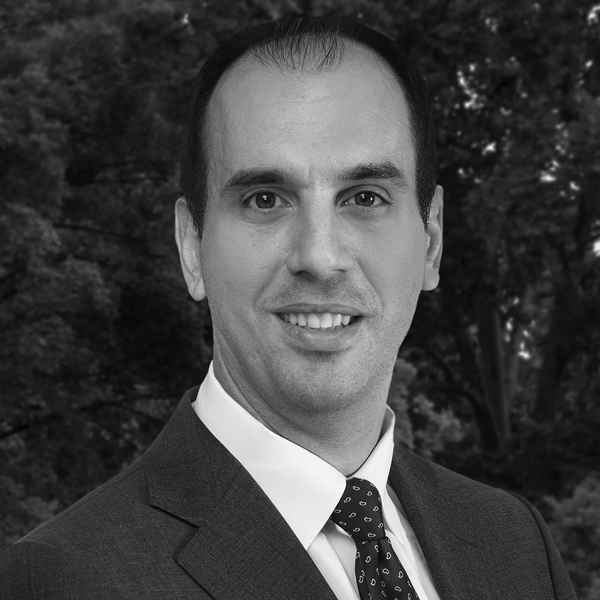 Michael Izzo, Vice President – Construction, Hines New York
Michael is a vice president of construction at Hines and is responsible for capital projects within the Hudson Square Properties portfolio. Before joining Hines in 2017, he worked as a mechanical engineer in various capacities. He managed projects within a large capital program at Memorial Sloan Kettering Cancer Center focusing on infrastructure resiliency, energy efficiency and life cost of systems.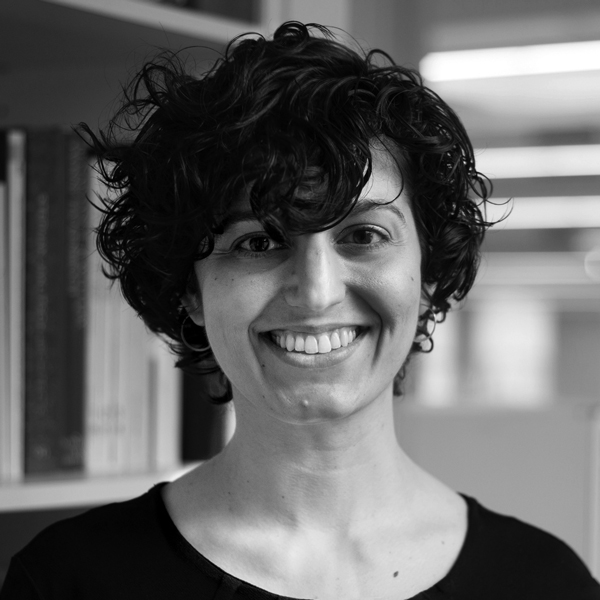 Catherine Joseph, Architect, FXCollaborative
Catherine is a registered architect with FXCollaborative Architects working on urban scale and commercial and residential projects. Her design research focuses on developing intersectional and speculative design processes to address adaptability and resilience in the built environment as well as equity in urban space. As an educator, she has developed and taught curriculum focused on adaptive structural system, encouraging speculative and innovative design thinking.
Gloria Lau, Urban Designer / Landscape Architect, HNTB
Gloria is a landscape architect and urban planner. At HNTB, she focuses on public space design and outreach for multi-modal infrastructure projects. As Director of Projects at Open Architecture/New York, Gloria implements pro-bono design projects for underserved communities. She previously worked at SWA/Balsley and earned her MLA and MCP from University of Pennsylvania.
Amy Macdonald, Associate Principal, Head of Resilience, Thornton Tomasetti
Amy specializes in providing clients with strategies to offset physical, operational and financial risk. Her experience spans four continents and includes reconnaissance following catastrophic hurricanes, earthquakes and floods, along with development of integrated, multidisciplinary resilience strategies. Amy leads the design of high profile risk reduction and climate change adaptation strategies for healthcare, commercial and real estate clients throughout the US northeast.
Rebecca Macklis, Senior Urban Design Manager, NYC Public Design Commission
Rebecca is the Senior Urban Design Manager at the NYC Public Design Commission. Her work is concentrated on design policy and regulatory design review of architecture and urban design projects, with a focus on affordable housing, mixed-use developments, and large-scale urban systems. She manages the Designing New York: Quality Affordable Housing and Prefabrication in the Public Realm initiatives, and is committed to promoting equitable and inclusive design through interdisciplinary collaboration. Her prior experience spans architecture, urban design, and anthropology, where she has explored a continued interest in the intersection of planning, policy, and design of the built environment.
Amritha Mahesh, Urban Designer, NYC Department of City Planning
Amritha is an urban designer at the NYC Department of City Planning. Her work entails advocating for the highest standards of urban design and a quality public realm. She was previously part of the agency's climate resilience team, contributing to City initiatives that aimed to support the continued vitality and resiliency of New York City's coastal communities. Amritha holds a Master's degree in Architecture and Urban Design from Columbia University GSAPP.
Pallavi Mantha, Senior Consultant – Energy and Sustainability, Arup
Pallavi is a Senior Energy and Sustainability Consultant in the Arup New York office. She has over ten years of experience in resource and energy planning at the city and community level, portfolio energy management, low-and net-zero energy buildings, and health and well-being. Most recently, she has been working with New York City agencies on topics such as extreme heat resiliency and carbon planning to meet 80×50 goals.
Kathy Mu, Architectural Designer, Grimshaw Architects
Kathy is an architectural designer with Grimshaw Architects working on large- scale infrastructure projects. She is interested in working closely with communities to develop grassroots approaches to resiliency. She received a BA from Wellesley College and an M.Arch from Tulane University.
Manuela Powidayko, Urban Designer, NYC Department of City Planning
Manuela is an Urban Designer at the NYC Department of City Planning (DCP). Within the Zoning Division, Manuela serves as the project manager for Zoning for Coastal Flood Resiliency, a zoning initiative that encourages the adoption of building-scale resiliency measures within the City's floodplain. Prior to DCP, she worked in Brazil as an architect and a city planner and was a CNPQ research scholar, specialized in design for aging and ethnographic landscapes. Manuela earned her Master's degree in Architecture and Urban Design from Columbia University and her Bachelor's degree in Architecture and Urbanism from Universidade Estadual de Londrina in Brazil.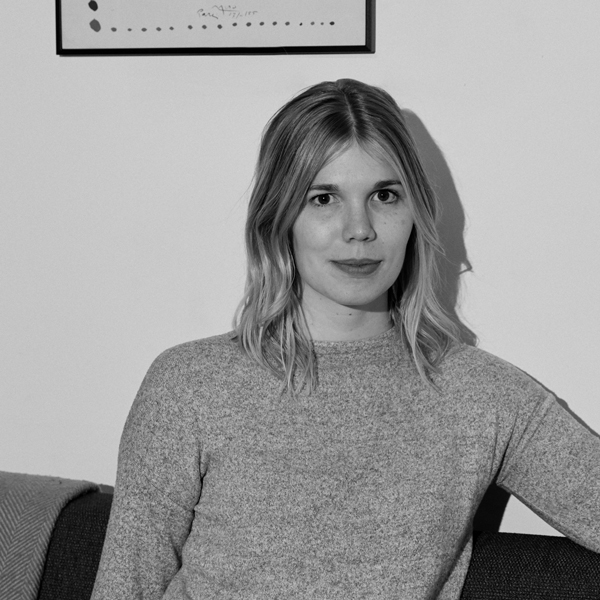 Jill Schmidt, Project Manager, Brooklyn Navy Yard Development Corporation
Jill is an urban planner committed to justice-oriented design and policy. She currently manages public-private partnerships and waterfront development projects at the Brooklyn Navy Yard. Jill received her Masters in Urban Planning from the Harvard Graduate School of Design where she used interdisciplinary studios to explore planning for climate and social resilience.
Mallory Taub, Sustainability Specialist, Gensler
As a sustainability specialist in the Gensler New York office, Mallory collaborates across disciplines to improve the built environment from social and ecological perspectives for current and future conditions. She brings an interdisciplinary approach to developing sustainability and resilience strategies for high performance buildings and communities.
Autumn Visconti, Senior Landscape Architect, Bjarke Ingels Group (BIG)
Autumn is a Senior Landscape Architect at BIG leading the East Side Coastal Resiliency (ESCR) and the Brooklyn-Queens Park (BQP) projects. Her approach has been devoted to better preparing cities, communities, and regions for climate adaptation. This direction evolved into designing and developing climate resilient strategies for the national Rebuild By Design and The Mississippi River Delta Changing Course competitions.