2018 Annual Report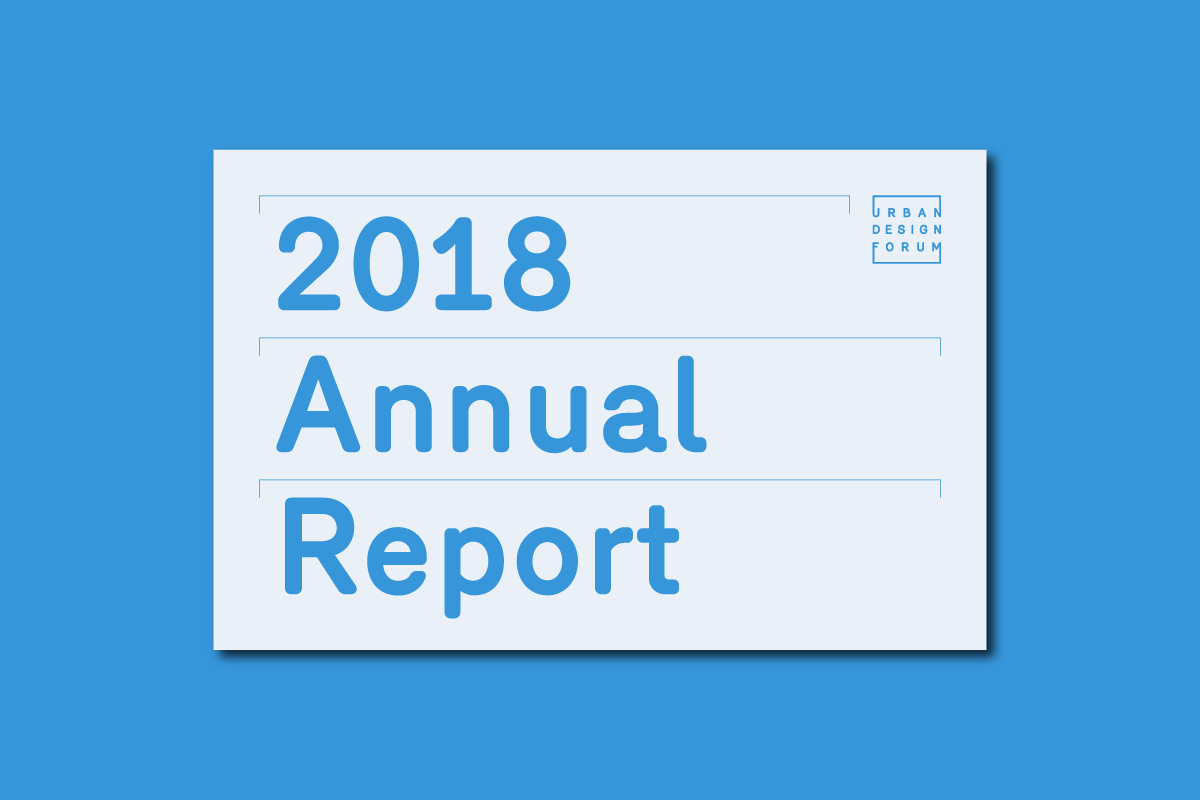 Dear Fellows,
In 1978, dozens of civic leaders gathered at the new Citicorp Center in Midtown Manhattan to declare that urban design, historic preservation and community engagement could play a role in New York City's turnaround.
Forty years later, the Urban Design Forum continues to believe design can have a profound impact on city life. Yet we face new challenges: the breakdown of public transit, the surge in homelessness, the widening racial wealth gap, and the streak of extreme weather. These issues don't just erode our quality of life – they undermine the promise of our city as a progressive beacon to the world.
Across thirty five events this year, we at the Forum urged civic leaders to confront these challenges. In our Maintaining roundtables, we explored how to restore our city's essential public works: our subways, parks, streetscapes and affordable housing. We questioned who should control the public realm – agencies, conservancies, or communities – and advanced new visions for old infrastructure.
In our Work Force series, we began to investigate how the changing nature of work will shape the built environment. In the coming months we will debate how to adapt industrial districts, zone for live-work communities, and drive equitable economic growth for all New Yorkers.
In our Private Development & Public Good series, we rejected our city's exceptionalism and welcomed leaders from San Francisco to Sydney to share best practices. We celebrated projects that generated democratic public space, workforce housing, and carbon-neutral construction to influence future approaches in the five boroughs.
The Forum also recognize that new ideas are not always enough – that new leadership is essential. Through our Forefront Fellowship, we continue to invest in the city's emerging leaders. Our second cohort shared strategies to house, train and welcome New York's newest immigrant communities. And our third cohort partnered with the Department of Homeless Services to improve the health, safety, and dignity of the city's shelter system.
As we enter 2019 and prepare for the federal and mayoral elections, we ask: how do we want to see our city grow in the next decade? At the Forum we'll revisit recent rezonings; hear from planning officials from around the world; and craft a vision for a more just New York. Our goal will be to offer our elected officials a menu of design, policy and financing strategies to ensure our city's future success is shared.
Let's get to work–
Daniel McPhee
Executive Director