2017 Class of Forefront Fellows
We are thrilled to announce our second class of Forefront Fellows. The Forefront Fellowship promotes the next generation of urban leaders. The cohort will gather monthly, share work, and debate critical issues facing immigrant communities in New York City.
Made up of community organizers, artists, designers and journalists, our second class is already shaping the future of New York City with projects like the master plan for the Brooklyn Navy Yard, the design of Hudson River Park, the waterfront landscape of Brooklyn Bridge Park, and the healthy design of Brownsville.
Internationally, our Fellows have shaped how the United Nations designs for refugee communities, tracked global migration patterns, drove community-led planning projects in Haiti and worked with African cities to build resilient infrastructure.
Thanks to our Forefront Jury for their support and guidance: Byron Stigge, chair; James von Klemperer; Chris Rice, '16 Forefront Class; Jeremy Siegel, '16 Forefront Class; and Sabina Uffer, '16 Forefront Class.
Meet the 2017 Forefront Fellows ↓
Sreoshy Banerjea-Mazumdar
Senior Urban Designer, NYCEDC
Sreoshy finds interest in equitable developments in urban conditions and how it contributes to a cultural model of architecture. As a passionate urban designer at NYCEDC, she uses her interdisciplinary background in architecture, urban design, and technology, to understand the complex context of projects, and how they inform specific research, design, development, and resolution. Sreoshy holds a B.Arch. from R.P.I, and a MS in Urban Design from M.I.T.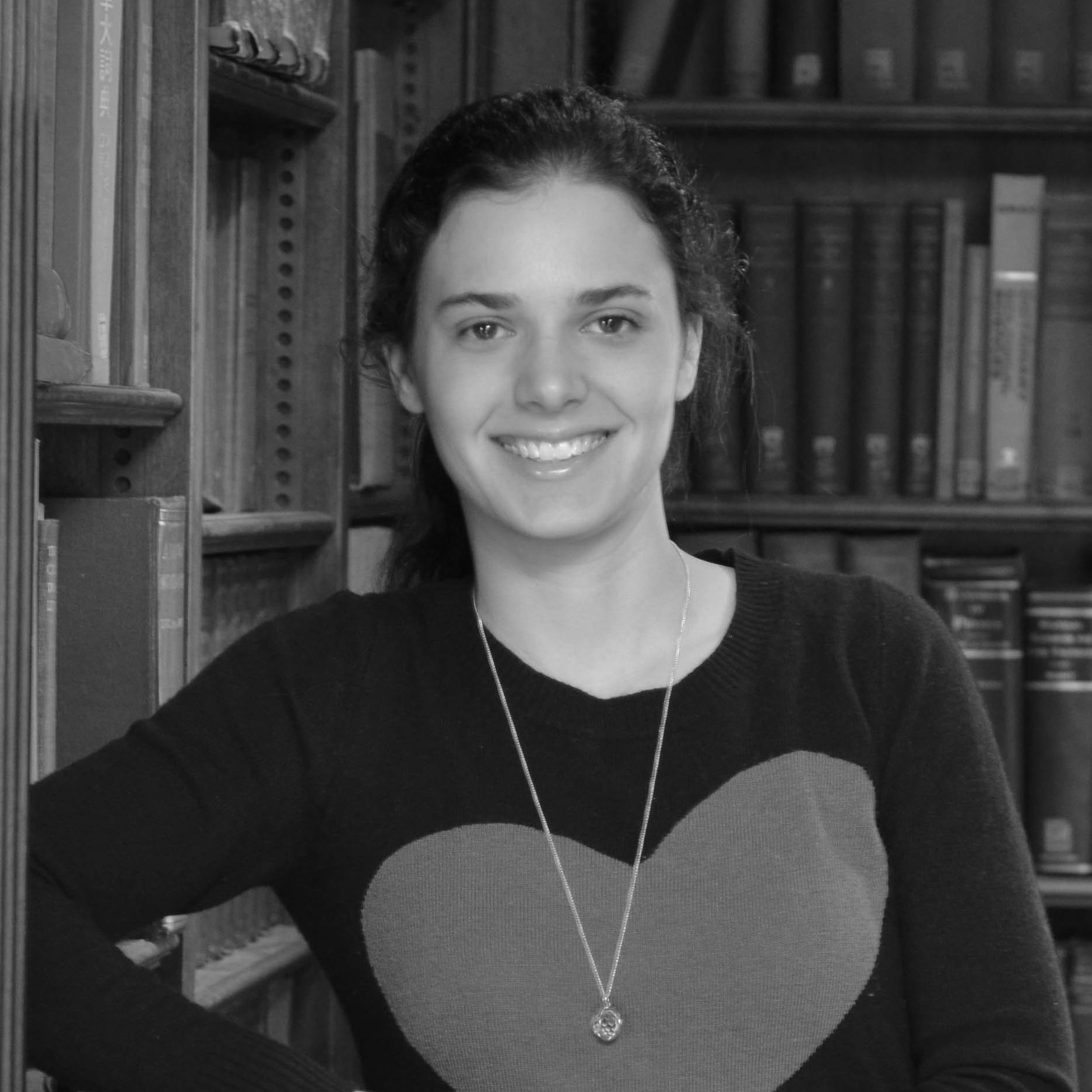 Jennifer Bright
PhD Candidate, Oxford University
Jennifer is a DPhil (PhD) ​candidate ​in Social Policy at Oxford. Her research examines the process of policy decision-making in 21st century U.S. cities. She is specifically interested in economic development policy, and the case she is using for her thesis is Applied Sciences NYC under the Bloomberg administration. Jenny holds a master's degree in public policy from the Blavatnik School of Government at Oxford and a bachelor​'​s degree in Ethics, Politics, and Economics from Yale.​ She studies at Oxford on a Rhodes Scholarship.​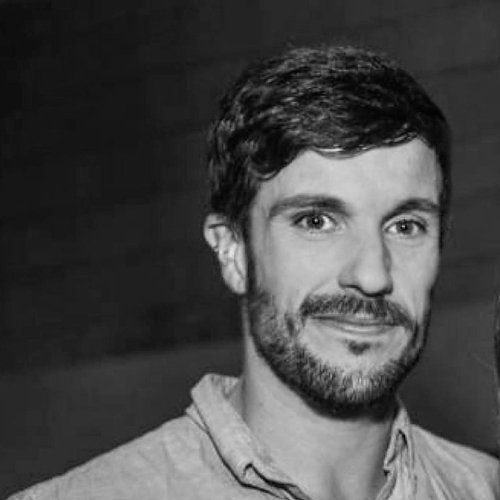 Juanli Carrión
Visual Artist, Founder of Outer Seed Shadow
Juanli Carrión is a New York-based artist, activist, and educator born in Yecla, Spain. He has developed an extensive body of collaborative public work to respond to the social, political and cultural histories of communities across the globe. In 2014 he founded Outer Seed Shadow (OSS), an interactive community art project whose mission is to create and support public green spaces with powerful educational capacities to address systemic and structural issues of social inequity.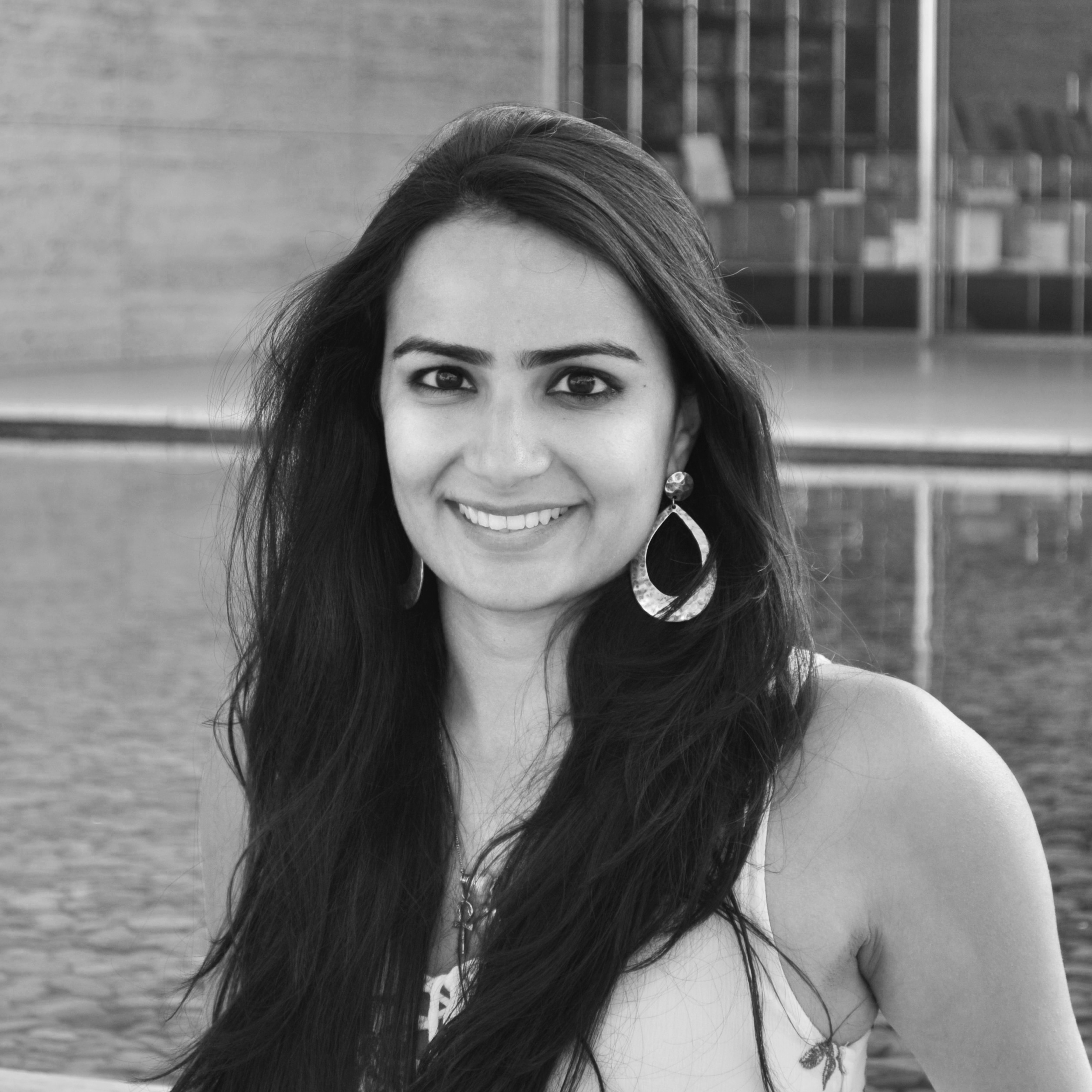 Ankita Chachra
Program Manager – Global Designing Cities Initiative, NACTO
Ankita is a Program Manager at NACTO's Global Designing Cities Initiative; this program recently launched The Global Street Design Guide. Her current work involves applying tools and strategies from the Global Street Design Guide to address street and public space design challenges in cities funded under the Bloomberg Philanthropies Initiative for Global Road Safety and since early 2016, Ankita has been leading NACTO-GDCI's efforts to improve road safety in Sao Paulo.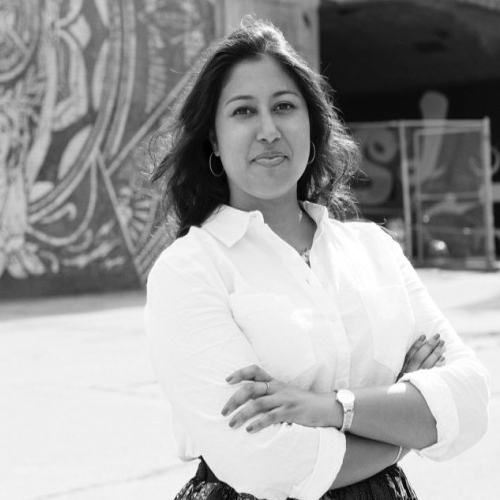 Nupur Chaudhury
Program Officer, NYS Health Foundation
As Program Officer, Nupur Chaudhury focuses on NYSHealth's priority area on building healthy communities, which leads neighborhood-level and policy interventions to increase residents' access to healthy, affordable food options, improve the built environment, and link communities with healthy lifestyle programming. Nupur was also the first health coordinator for the Brownsville Partnership, developing its agenda linking the built environment, health, and violence to its work on active living and healthy eating.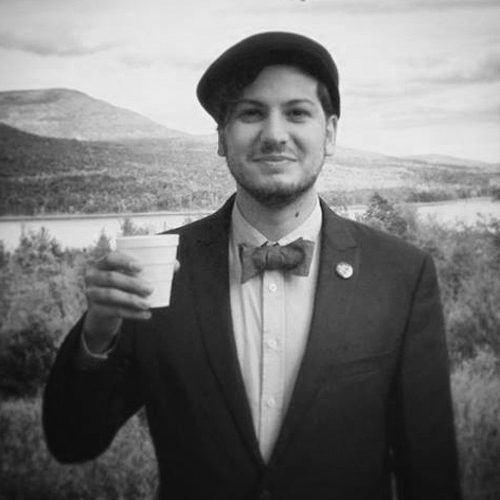 Rob Daurio
Urban Designer, WXY Studio
Rob currently works at WXY where he focuses on large-scale urban design and planning issues. He develops solutions through a variety of tools—from plans to buildings, installations, cartography, and conversation. Prior to joining WXY he was a lead research associate at the Harvard Graduate School of Design. There, in collaboration with The Bahamas National Government, he helped to inform a regional planning framework rooted in comprehensive anthropological investigation and community engagement. In his spare time, Rob enjoys playing music and exploring cities, often with his stomach leading the way.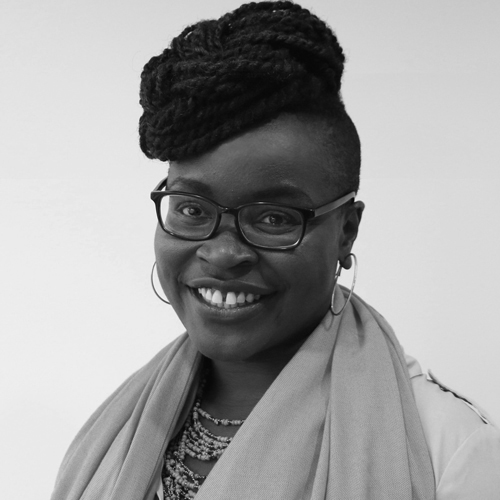 Nse Umoh Esema
Program Manager, City & Practice Management – Africa, 100 Resilient Cities
Nse Umoh Esema is a Nigerian-American urban planner. She is a Program Manager, City and Practice Management supporting a number of 100RC's African cities, specifically Accra, Paynesville, Durban, Lagos, Enugu, and Capetown, in building resilience. Nse has also worked in Lagos, Nigeria with the Social and Economic Rights Action Center, organizing and engaging in research with communities living in Lagos' slums and facing persistent eviction threats.
Jonathan Goldman
Senior Analyst, HR&A Advisors
Jon's passion lies at the intersection of climate change adaptation, equitable economic development, and the creation of inspiring public spaces. He works at many scales, from citywide strategic plans to analyses of individual developments, always focused how the strengths of the public and private sectors can be leveraged for better outcomes.
Ekene Ijeoma
Founder, Ijeoma Studio
Ekene Ijeoma an artist and designer exploring the intersections of social issues, data studies and life experiences. He creates websites, apps, installations, and performances translating overlooked facts into informed feelings. Through these multisensory experiences, he hopes to expand people's thoughts and engage them in imagining change.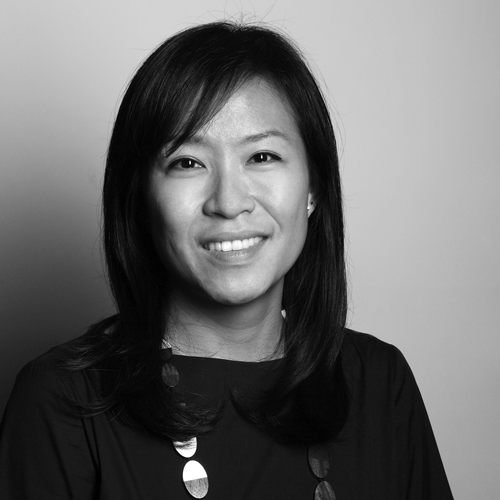 Mariane Jang
Lead for Urban Planning, Mobility + Governance, 100 Resilient Cities
Mariane Jang is a Head of Strategy Partner Network at 100 Resilient Cities, leading their strategy consultant management and developing our knowledge management approach. She most recently led research on transport, land use planning, and real estate development at the Institute for Transportation and Development Policy, where she co-authored a set of metrics for benchmarking transit-oriented developments that were endorsed by UN-Habitat. She has also worked for global design and engineering consultancy Arup, LSE Cities at the London School of Economics, and as a year-long Fellow for the Mayor's Office of Long Term Planning and Sustainability. She has a bachelor's degree in Social and Political Sciences from the University of Cambridge, and a Master's degree from the London School of Economics.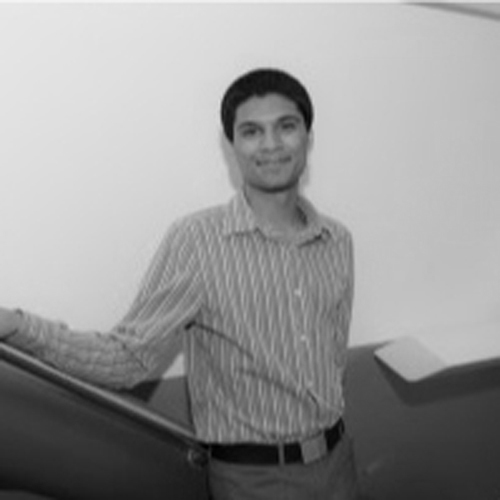 Lakshman Kalasapudi
Deputy Director, India Home, Inc.
Lakshman Kalasapudi has worked at India Home for two and a half years. He oversees the programming at all of India Home's locations and coordinates advocacy efforts of the organization. In addition, he handles the administrative duties and fundraising efforts of the organization. Lakshman currently serves on the board of SALGA NYC, the only South Asian organization serving the queer/LGBTQIA-GNC community in the Greater New York area.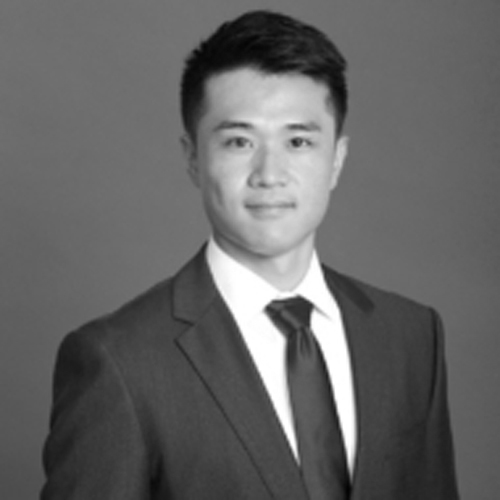 Yuan Lai
PhD Candidate, CUSP, NYU Tandon School
Yuan Lai is a PhD candidate in urban systems at NYU Civil and Urban Engineering Department. He focuses on urban informatics and data-driven city development. Yuan holds a M.S. in urban informatics from NYU CUSP and a master in urban planning from SUNY Buffalo specializing in urban design. Prior to NYU, he practiced as an architect with Moshe Safdie in Boston on architecture and master planning projects. He is an LEED AP in neighborhood development.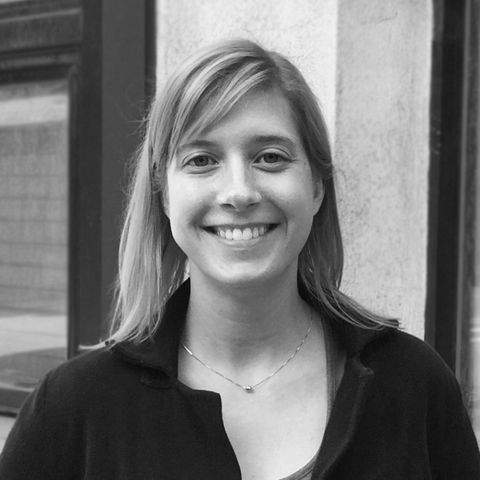 Kate Larsen
Associate, Rogers Partners
As a registered architect and landscape architect, Kate has focused her interdisciplinary practice on the design and construction of large-scale urban infrastructure and landscape projects. Since receiving her Masters in Architecture from Harvard University, Kate has worked at Architecture Research Office, Michael Van Valkenburgh Associates, and Rogers Partners Architects + Urban Designers.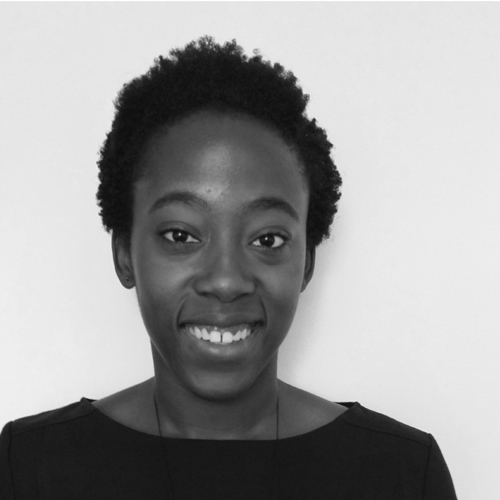 Daphne Lundi
Urban Planner, NYC DCP
Daphne is an Urban Planner focused on climate resilience and neighborhood planning at the NYC Department of City Planning. Prior to this she was a Community Planner for the Federal Emergency Management Agency and also worked on community-led planning projects in Petit-Goâve, Haiti with Pinchina Consulting.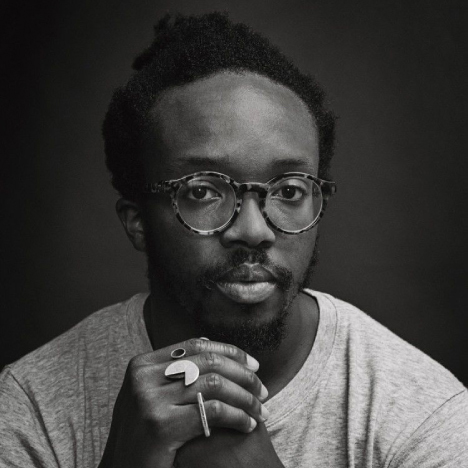 Matthew McMahon
Landscape Architect, Snøhetta
Matthew has focused his professional career exploring the intersection of landscape, architecture, and ecology. As an interdisciplinary designer at Snøhetta, this has meant arriving at integrated, well-rounded landscape solutions that fully consider their relationship to existing and proposed buildings as well as their ecological context. He currently manages and leads the design of the Willamette Falls Riverwalk, a transformative 22-acre post-industrial riverfront project with significant goals related to habitat restoration, redevelopment, historic interpretation, and public access.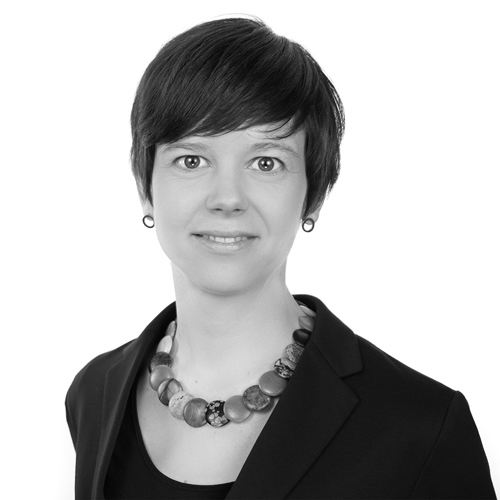 Eliza Montgomery
Architectural Designer, Ennead Architects
Eliza is a designer at Ennead Architects working on cultural and institutional buildings. She also co-leads Ennead Lab's Rethinking Refugee Communities project, an initiative to design more cohesive and sustainable planning solutions for refugees. Montgomery holds an M.Arch. from Columbia University and a B.A. in Environmental Studies from Bard College.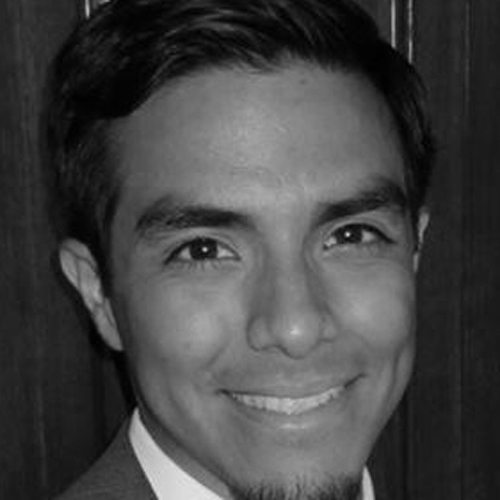 Armando Moritz-Chapelliquen
Campaign Coordinator, Association for Neighborhood and Housing Development
Armando is Campaign Coordinator for Equitable Economic Development at the Association for Neighborhood and Housing Development (ANHD). Armando engages with member groups and allies to advance economic justice through organizing and advocacy campaigns. Beyond the cause of equity, he enjoys philosophy and spending time with his wife and cat.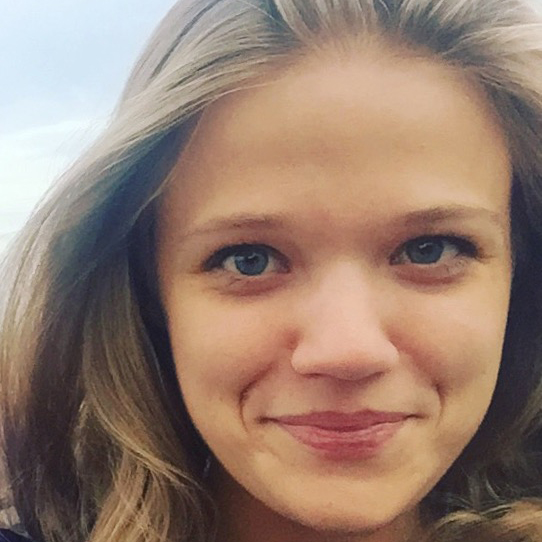 Ronald Morrison
Adjunct Professor, Parsons School of Design
Ron is a designer, artist, and urbanist. He has been a collaborator with design teams that implemented projects in New Orleans, Ghana, Colombia, Ethiopia, New York, and Venice and has had work featured in AIA New York, the UN World Urban Forum, and the Tribeca Film Festival. Based in New York, he has worked for The Center for Urban Pedagogy, Transportation Alternatives, and the Association of Neighbors and Housing Development. He currently teaches in the School of Design Strategies at Parsons School of Design.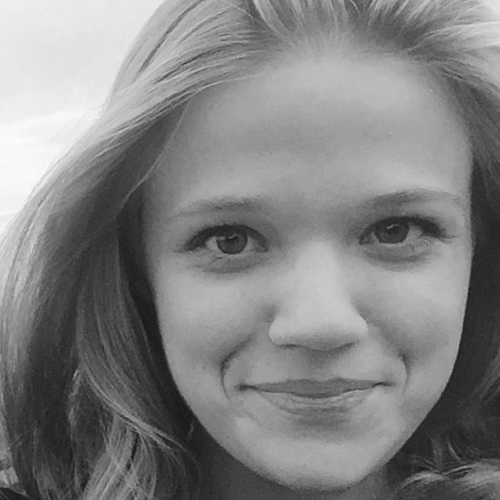 Cayce Pack
Associate Director, Zolberg Institute
Cayce Pack is the Associate Director of the Zolberg Institute on Migration and Mobility at The New School. Previously, Cayce has worked with refugee organizations both in the United States and Middle East, managing innovation programs advancing service delivery to displaced populations. She is a graduate of New York University, and a nine year resident of New York City.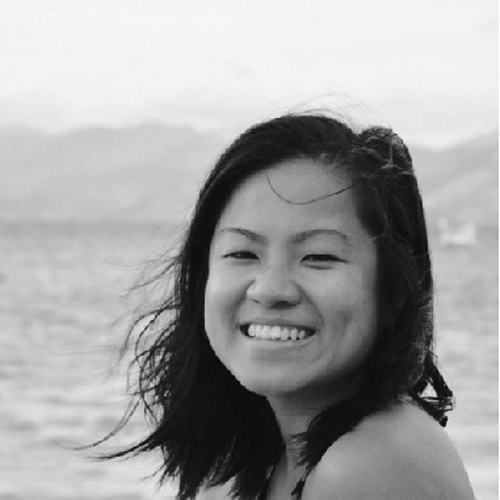 Giovania Tiarachristie
Neighborhood Planner, NYC HPD
Giovania is a Neighborhood Planner at the NYC Department of Housing Preservation and Development, where she conducts community-based planning to ensure that new housing is coordinated with essential infrastructure and services to support diverse, more equitable, and livable neighborhoods. She holds a MSc in City and Regional Planning from Pratt Institute and is a Paul and Daisy Soros Fellow.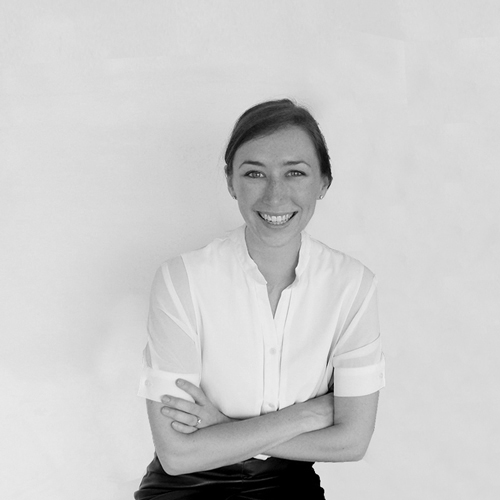 Alison Von Glinow
Founder, Kwong Von Glinow Design Office
Alison Von Glinow is co-founder and design partner of Kwong Von Glinow Design Office. Her office has won the 2017 New York Affordable Housing Challenge and was awarded the 2016 Chicago Prize by the Chicago Architecture Club. Alison holds her Masters in Architecture from Harvard University GSD and has previously worked for Herzog & de Meuron in Basel, Switzerland and SOM in both Chicago and New York.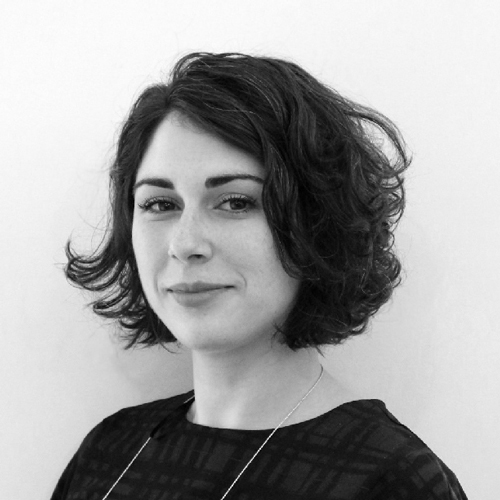 Audrey Wachs
Associate Editor, The Architect's Newspaper
Audrey Wachs thinks cities are the most fascinating thing in the world. For work, she reports on, very broadly, new buildings, old buildings, and zoning in NYC. For fun, she cooks elaborate meals and takes long walks. Audrey holds a B.A. in geography and architectural studies from Hampshire College.