Call for Action: Rewire
Join us to reshape existing buildings and public spaces as engines for a climate positive New York City.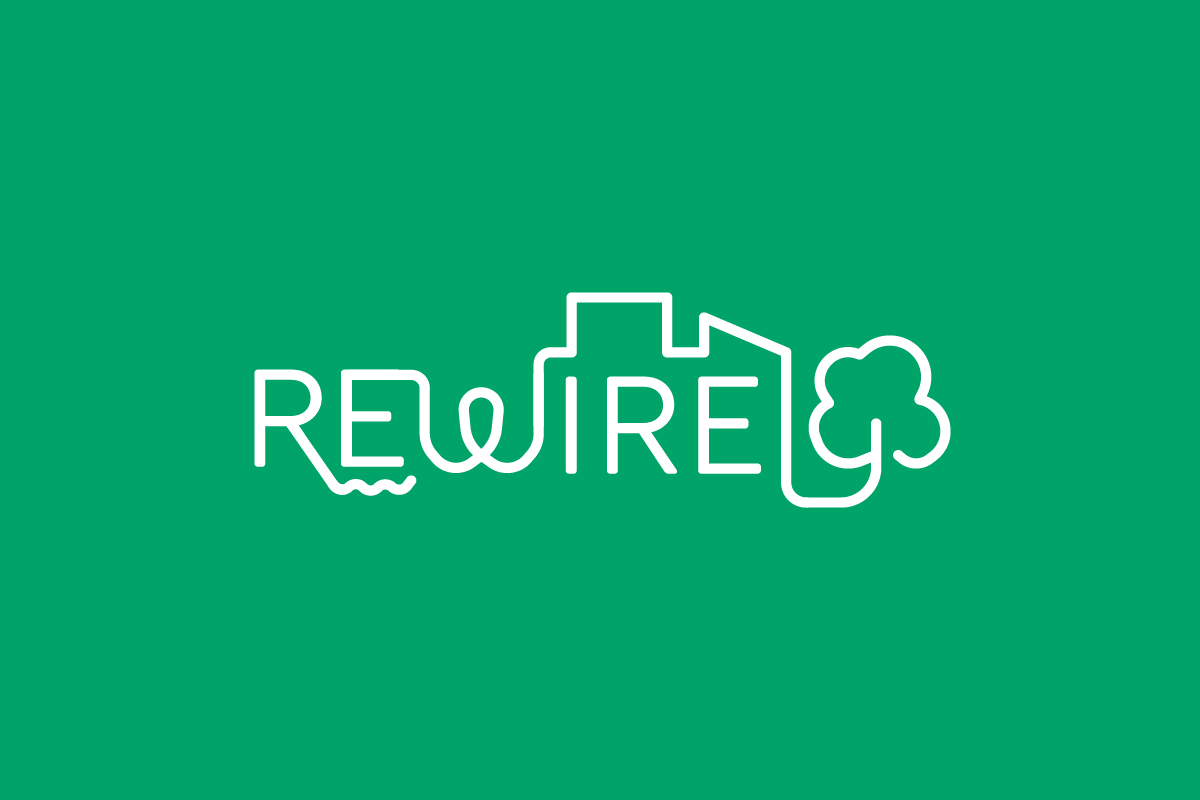 Hotter days and deadly heat, erratic rainstorms that halt the city and air quality events resulting from distant wildfires are becoming our new normal. Recent policy wins like the Climate Mobilization Act, congestion pricing and the Inflation Reduction Act, will move us on a path toward climate transition.
Despite momentum in the green building movement, climate action in New York City's built environment has focused too heavily on new construction rather than existing buildings. More than 90 percent of the one million buildings that exist today will still exist in 2050, with nearly all needing to transition from gas to electric. Our existing public spaces make up 30 percent of the city's impervious surfaces and heavily contribute to neighborhood heat and flooding.
New programs like Local Law 97 or Cool Corridors will jumpstart our citywide transition. But much of the work led at the neighborhood-level will be an uphill battle. From Elmurst to East Flatbush, environmental justice communities that have historically borne the burden of dirty urban infrastructure must juggle multiple crises at once: housing unaffordability, racial and economic inequality, and severe health disparities. Tools for climate action, such as access to financing for energy retrofits or low capital dollars to redesign and steward public spaces, are inequitably distributed.
If New York City hopes to bring its emissions to 40 percent below 1990 levels by 2030, we must equip every neighborhood to rewire the city. For our 2024 Next New York series, Rewire will invite architects, urban designers, developers, ecologists, community stewards, and small businesses to advance ideas on transforming our existing buildings and public spaces to meet the climate emergency. 
We want to hear from you: how can we rewire the existing city to shape climate positive neighborhoods?
Key Questions to Consider
Through this program, we hope to explore ways to retool our existing buildings and public spaces in every New York City neighborhood. We plan to take a holistic approach to confronting climate challenges by bringing in cross-disciplinary expertise.
How can we incorporate circular or generative frameworks into the way we retain and adapt the places where we live, work, and play?
How can we advance climate resilience while also prioritizing an affordable city?
How can community planners, engineers and developers devise healthier, decarbonized and affordable housing models?
How can art and design better visualize the impacts and opportunities for neighborhood climate action?
How can building managers, public space stewards, and community caregivers reimagine long-term maintenance of our neighborhoods?
Timeline
October 26, 2023:
Call for Action Launch
December 7, 2023:
Call for Action Submissions Deadline
January 2024:
Announcement of Working Groups
February – June 2024:
Working Groups Process
January – September 2024:
Public Programs
Join a Working Group
Work to imagine climate positive New York City neighborhoods with a group of leading thinkers.
From February to June 2024, working groups will convene to lead research, international case study exploration, neighborhood tours, and interview stakeholders to create new visions and advance policy recommendations.
Urban Design Forum will organize four working groups based on interests from the Call for Action response. Groups will explore ways to reduce embodied carbon, protect against climate impacts on public health and quality of life, and increase social resilience. Possible focus areas include:
Connected Anchors: Libraries, faith-based organizations, and other community anchors have an intimate connection to place and people. How can we support neighborhood institutions to drive their own carbon reductions, while empowering them as conduits to local climate literacy for building managers, small businesses, and small homeowners?
Green Homes: From basement flooding to dirty heating and cooling, our existing housing stock requires deep transformation. How could we accelerate energy retrofits in our existing small to midsize homes while also supporting affordable living?
Circular Hubs: Manufacturing zones have been hubs for equitable economic development while also being major contributors of harmful pollutants to neighboring communities. How should we transform industrial zones to provide a cleaner environment, preserve low-barrier, high-paying jobs, and offer sites for climate innovation?
Resilient Commutes: During extreme heat, flooding and air quality emergencies, underground subway platforms and city streets put New Yorkers at risk. How could we adapt our existing transportation networks to reduce carbon emissions and support livable commutes for all New Yorkers?
Biodiverse Places: The city's impervious public spaces contribute to urban heat island effect and inland flooding. How could we foster biodiversity and nature-inclusive spaces in our streets, plazas, parks, and commercial corridors to improve quality of life?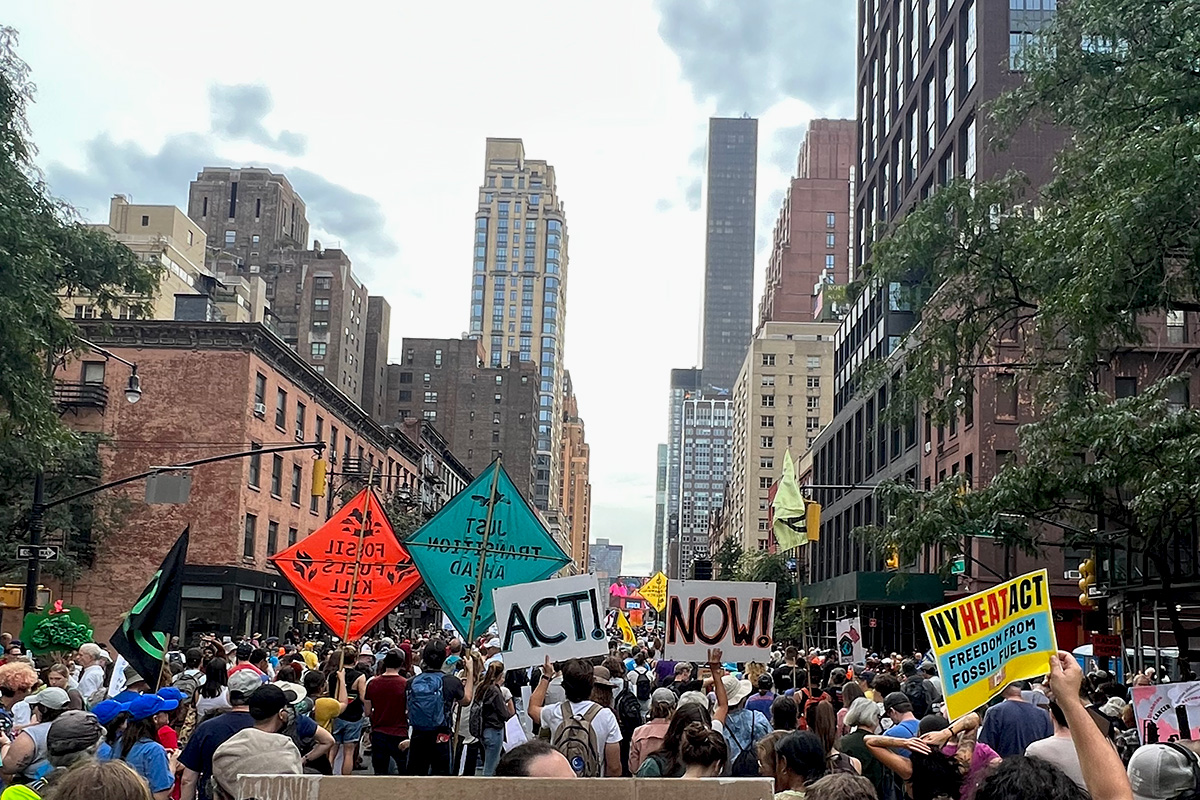 Who Should Apply
We plan to convene working groups of 8-10 Fellows from a range of disciplines, backgrounds, and expertise. If you're interested in the role that the built environment can play in cutting carbon emissions and protecting residents from worsening climate impacts, we welcome your participation. Participants are typically mid-career professionals with five to fifteen years of working experience.
We invite every Urban Design Forum Fellow to participate. However, recognizing we may see a large volume of applications, we may invite Fellows to engage in public programs or other activities. Working Group participation is offered at no cost to participants to ensure everyone can apply and participate.
Members of the general public are welcome to apply, but will be required to join UDF as a Fellow by January 2024 with the launch of the program. We ask that all participants live or work in the New York metropolitan area.
What We Ask For
Working Group sessions rely on the active participation of every participant. Participation will require a commitment to attending five Friday meetings from February–June 2022. Fellows will be required to attend in person at a centrally located venue in Manhattan, with details provided by January 2024.
We'll ask each working group to:
Attend stakeholder calls and site visits
Develop policy recommendations, design guidelines, and/or specific design proposals for pilots that will be incorporated into a guidebook or publication
Support the creation of illustrations, animations, or other visual tools in collaboration with our team and graphic designers
Appoint Team Leads to meet with Urban Design Forum staff on an ad hoc basis
Mandatory dates for participation:
Friday, February 23, 2024
9:00-2:00pm
Orientation
Friday, March 15, 2024
9:00-2:00pm
Ideation Workshop
Friday, April 12, 2024
9:00-12:00pm
Stakeholder Calls/Fieldwork
Friday, May 17, 2024
9:00-12:00pm
Stakeholder Calls/Fieldwork
Friday, June 7, 2024
9:00-2:00pm
Ideation Workshop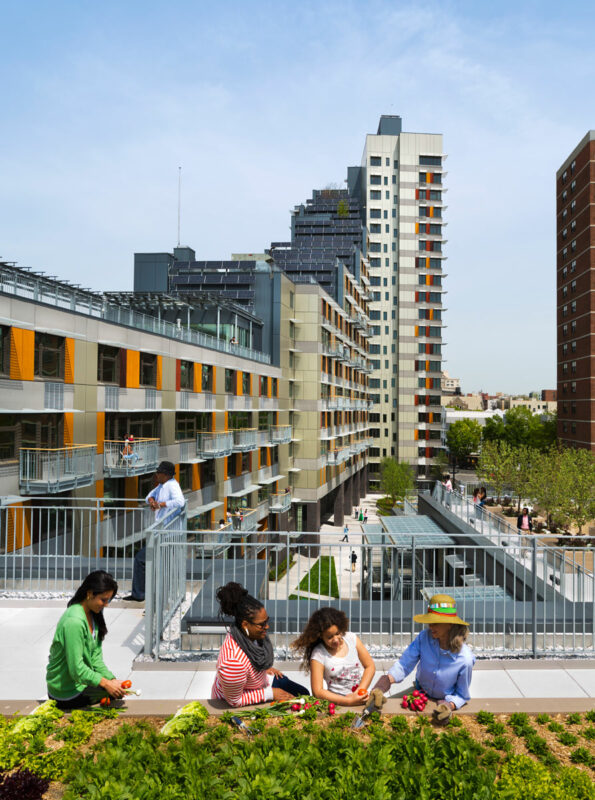 Submit Your Interest
Given the high volume of submissions, we ask that you share your interest to participate in our working groups via the Google Form link below by Thursday, December 7, 2023 5:00pm ET.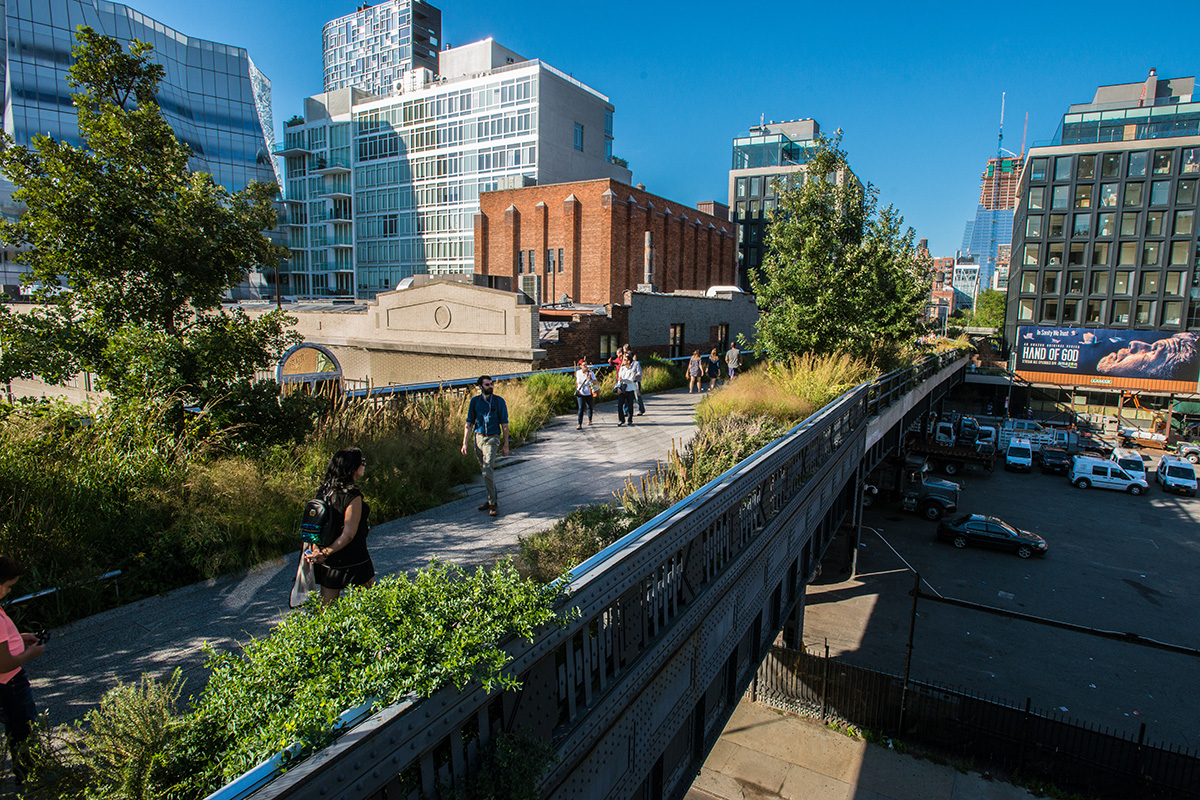 Other Ways to Participate
If you can't participate in our Rewire working groups, there are still plenty of other ways to engage.
Speak with Us: Jump on a call with us and share your thoughts and ideas on how New York City can better retrofit and adapt its existing built environment.
Share a Project: Send us local and international research or case studies that can include innovative energy retrofits, biodiversity in the public realm, or strategies for implementation.
Nominate a Speaker: Introduce us to leading thinkers, historians, and changemakers who are rethinking the way we design and empower neighborhoods for climate action.
Lead a Tour: Share a built project or space that retains and transforms existing infrastructure to support energy transition or climate adaptation.
Host Us: Open your organization's outdoor or indoor space to host a conversation with our Fellows.
Share Your Tools: Share digital tools or expertise to help us visualize our proposals or create demonstration projects.
Submit other ways to participate by Thursday, December 7, 2023 at 5:00pm ET.
Support Rewire
Help us promote visionary thinking for climate positive neighborhoods. Our Next New York initiatives, like all programs at the Forum, are made possible by your support.
Advise Executive Director and key program staff on program activities
Featured respondent on event materials for a roundtable discussion
Reserved seat on working groups for one firm participant
Premier name recognition on all Rewire programming materials and final publication
Priority access to limited-capacity member tours and events
Benefits of

Partner Company Membership

One ticket to our 2024 Action Dinner
Reserved seat on working groups for one firm participant
Recognition on all Rewire programming materials
Priority access to limited-capacity member tours and events
Benefits of

Standard Company Membership

One ticket to our 2024 Action Dinner
Priority access to limited-capacity member tours and events
Recognition on all Rewire programming materials
One ticket to our 2024 Action Dinner
Advisory Committee
Michael Haggerty is a Principal and Director of Urban Planning and Design at Starr Whitehouse Landscape Architects and Planners.
Gloria Lau is a designer and visual artist based in Brooklyn with roots in Hong Kong and California.
Pallavi Mantha is a Senior Sustainability Consultant in the Arup New York office.
Tom Scarangello is Executive Chairman of Thornton Tomasetti.
Byron Stigge is the founding director of Level Infrastructure.
Georgeen Theodore is principal and co-founder of Interboro.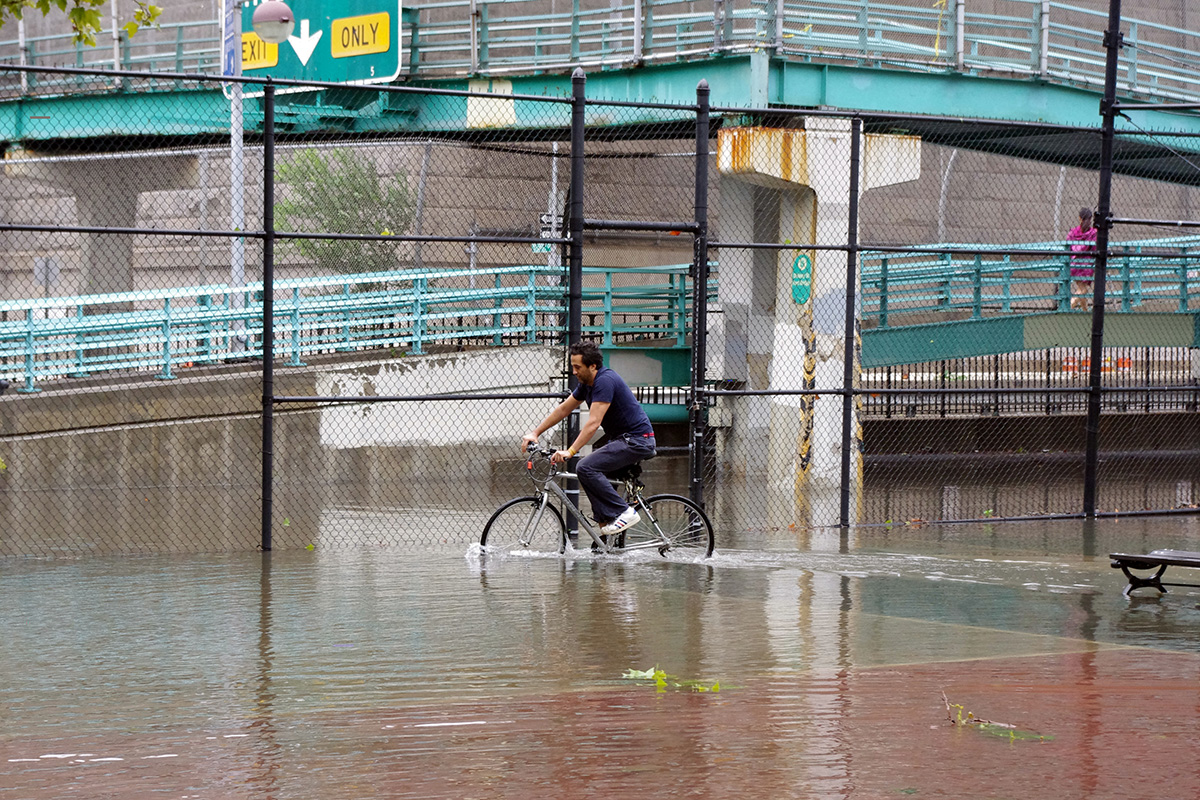 Get in Touch
For general questions on Rewire, please reach out to Guillermo Gomez, Director of Programs, at guillermo@urbandesignforum.org.
If you have questions on ways to support our work, please reach out to Miranda Bellizia, Director of Member Engagement, at miranda@urbandesignforum.org.
Image Credits:
1. Program Identity by Partner & Partners
2. Tdorante10 via Wikimedia Commons
3. Mia Behm via Wikimedia Commons
4. Graham Bishai
5. Via Verde via Wikimedia Commons
6. US Department of Agriculture via Flickr
7. David Shankbone via Wikimedia Commons